The BGN News Archive
April 4, 2011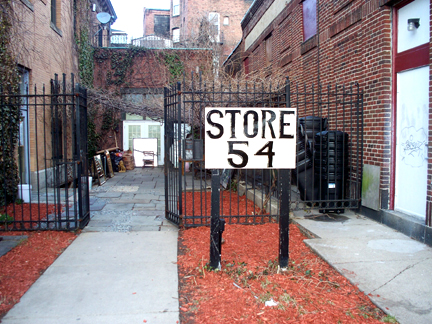 Wayne Viens had his 'soft' opening of Store 54 this past Saturday so we head over to check the place out. I used to go to his store in the Fenway years back....Wayne's always got a way of stocking cool stuff so this place is well worth numerous visits on a regular basis! The store is located on Harvard Ave, right across the street from O'Brien's..... its 16 Harvard Ave and the place is already LOADED with cool finds....lots of vinyl, (45's and albums) tapes, cds, books and funky weird stuff...cigar-box guitars made by Eric Martin...definitely check it out!! He also was sure to build a stage in the back so there will be bands at some point and being an artist Wayne's going to show that as well...in fact he's got an opening lined up for Friday, April 30th 3-7PM with the paintings of Mary Galli, inspired by the readings of Rumi. We need a space like this...very cool!!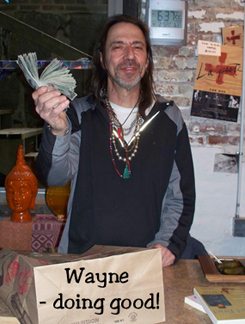 Well here it is April and spring....maybe it is the end of snow for us too....
This week is Rumble Prelims at TT's.....interesting bands most every night.....
This Thursday the 7th....Cheetah Chrome appearing with Mike Hudson of the Pagans and Bob Pfeifer of the Human Switchboard in the Cleveland Confidential Book Tour down in Providence RI at the Knight Memorial Library (275 Elmwood Avenue, Provi.) they will be reading from and discussing their books - A Dead Boy's Tale, Diary of a Punk and University of Strangers!
Saturday, April 9th is an all day punk extravaganza at the Middle East for Boston Rules OK! 2011 ...the day show has Death Before Dishonor, For The Worse, Ashers, Watchfire, Bulldog Courage and The Bonus Army...then the night show is excellent for sure with Razors In The Night, Bloodshot Hooligans, Blood Stained Brindle, Combat Crisis, Word For Word, Taxi Driver and Choke Up....
Over in Quincy it's Geezers Garage Night at The Granite Rail Tavern with a load of bands:Stoughton Rock Ensemble, Preacher Jack, Doug MacDonald Band, Battle Green, Jay Allen & the Arch-Criminals and toppin' off the night;Geezer Deluxe
Also on this Saturday WMBR home of the Late Risers Club and tons of other great shows celebrates it's 50th Anniversary with a night at the Walker Memorial Building. This is an invite affair but they might have a celebration gig of some sort in the future.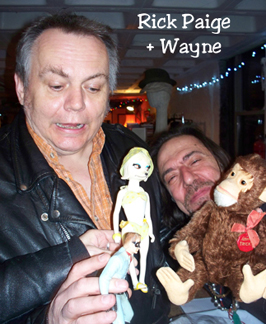 Oh we got a tough choice on Saturday, April 16th a screening of Andy Warhol's film The Velvet Underground in Bostonat Arts Emerson and should be a fantastic thing to see!! and just down the road from there is ....... The Nervous Eaters, Lyres, and Robin Lane and the Chartbusters at the Royale on Saturday, April 16.
Thursday April 21 at The Rosebud the Port Charles Quintet is back and from what we hear, better than ever!! They have a new guitarist and Here's a quote from Cam from their first rehearsal "Pete's the best guitarist I ever played with".....so we can't wait to see them!! AND to make it even better they are playing with JJ and Thee Cuban Heels!
and just in Nancy Neon is puttin' on a new show at The Cantab on Friday, April 29th with Kenne Highland opening at 9 then The Apeshits and Sticky Business.....
The Magic Room has a great line up on Saturday May 21 with James Straight and the Wide Stance, The Cadillac Hearts and The Beach Combovers James Straight is always intense and has a tight band. The Cadillac Hearts with Billy Connors and Rayboy have already recorded some stellar material and promise to be great live and the Combovers have the songs for the summer which should be around the corner.
And in June when all the snow should finally be gone there's a great show in Salem at Dodge Street on June 11th: Corolla DeVille, Nervous Eaters and Satin Kittens!
Hey keep in touch huh?? click click click
Studio 54 Stuff

| | |
| --- | --- |
| | |
home | interviews | photos | features |BGN issue list | reviews
links | contact us

Copyright © 2010 Paul Lovell. All rights reserved.