The BGN News Archive
May 3, 2010
Here is a page of photos from the Johnny D's reunion......
JOHNNY D'S REUNION...CLICK HERE.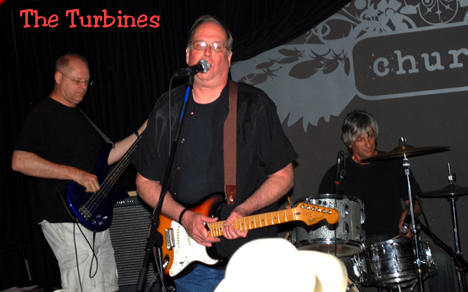 ....if you happen to be in Fall Rivah on Friday night …here's an excellent show: Red Invasion, The Coming Weak, The Sophomore Beat, Sold for Less, Worth The Weight…it's at The Fall River VFW and starts at 7PM!
This Saturday, May 8th, Big Catholic Guilt are at the Middle East Downstairs, in their first public appearance since their March 1996 farewell show at The Rat. The band's lineup will be the same as at the Rat show, with Perry James doing duty on drums, M Crazz on bass, Dan Bongiorno on guitar, and the founding team of Tim Osborne and Sam Jordan handling the technology and vocals, respectively.
Also that night, Upstairs at the Middle East is Thalia Zedick! I'd try to see both shows!!
Happy Birthday to Monoman!!! It's the Mono Man Birthday Bash comin' up on Friday May 14th at The Cantab with The Lyres, The Darlings and The Satin Kittens!!!
And mark your calendars for this most excellent and fun event:
Jesse Von Kenmore and Staffy, of the Marvels, along with Johnny Black & Carl Biancucci from Johnny & The Jumper Cables/Classic Ruins are teaming up to play
The Sex Pistols' "Never Mind The Bollocks" album in its entirety and in song order at Church on Friday July 9,as part of Marsman's LP Tribute Night.
Also we got wind of news of Somerville Rock'n'Roll Yard Sale 2010 : Saturday August 7 in Union Square Somerville:
there will be Live Music, DJs spinning Vinyl and who knows what else, in addition to tons of amazing vendors selling everything from Vinyl Records and other music memorabilia, Vintage Eyewear and Apparel, to Local DIY Handmade Goods. See you there!!!
And check this out: a new song "Monbo Time" by The Remains is now available to purchase on iTunes!
The new song about the Boston Red Sox by the sixties Boston rock legends, The Remains, is now available at iTunes!!
"Monbo Time" is meant, in part, to be a tribute to the 1960s Red Sox pitching ace, Bill Monbouquette. In support of Monbouquette's battle against leukemia, and Remains keyboard player Bill Briggs' recent bout with bladder cancer, The Remains have pledged to donate 50% of the revenues they receive to cancer research and treatment.
Like I have to explain, right? But anyway: The Remains (aka Barry & The Remains) have been recognized by the Boston Herald as the "Boston rock 'n' roll legends…that kick-started the Hub's rock 'n' roll scene." They started out at Boston University in the mid-1960s, quickly signed a record deal with Epic, played the Ed Sullivan Show and Hullabaloo, were the opening act for the Beatles' last-ever tour, and then broke up right after that '66 tour. David Levin, a New York City public school teacher who grew up in the Boston area and is a diehard Red Sox fan, collaborated with Barry Tashian and Vern Miller of The Remains, and Fred Cantor, a producer of both a stage musical and documentary about the band, in writing "Monbo Time."
"Monbo Time" is an adaptation of a Remains tune, "Time Keeps Movin' On," and is intended to capture several aspects of a Red Sox fan's experience, ranging from going to Fenway Park for the first time, to the passage of time from the perspective of a longtime fan.
OK, that's it....
... you can email us at: Miss Lyn email......
home | interviews | photos | features |BGN issue list | reviews
links | contact us

Copyright © 2010 Paul Lovell. All rights reserved.