The BGN News Archive
November 1, 2010
The Church 10/29 - Stranglers



Hugh Cromwell
Photo:Miss Lyn




Clem Burke
Photo:Miss Lyn
Billy Ruane's wake was amazing...the line was out the door and everyone from the Boston Music Community and MORE were there. There was a New Orleans type band playing outside in front of the church....it was really wonderful to see the people in attendance and it makes me proud to know that we have such a strong community and of course Billy would be the one to draw them out, get them together.....we have lost such an incredibly special person....this town will not be the same without him....RIP Billy....we all love you very much and will never forget you that's for damn sure...you live in all the people you have helped, all the things you have done, created....and the crazed reputation you will never live down!!!
it looks like his annual birthday celebration this year will be moved to November 17th instead of his actual birthday November 10th. So we can celebrate Billy yet again, he deserves it!
And Billy now even has his own place in Wikipedia!! After saying goodbyes to our friend BIlly we headed over to the Zuzu Middle East celebration which had so many people attednign that it was overflowing onto the sidewalk outsude. Then off to The Cantab for Nancy Neone's Halloween Bash with Sticky Business doing their super dancable bubble gum music and Spitzz doing their traditional Halloween Cramps show.... it was pretty crazed as usual!!
Halloween night / Cantab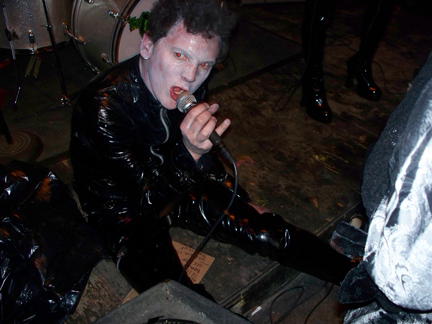 Tom of Spitz as Lux Interior
Photo:Miss Lyn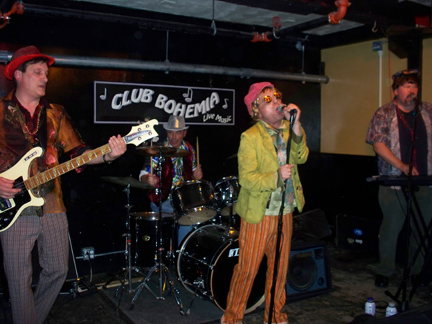 Sticky Business
Photo:Miss Lyn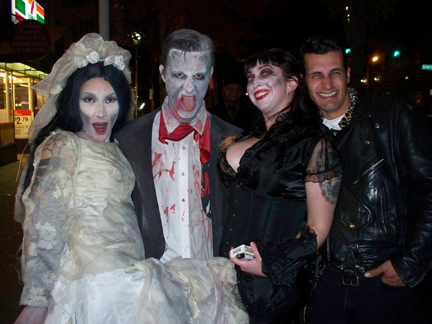 Jesse Dratstic, Tara and their boyfriends
Photo:Miss Lyn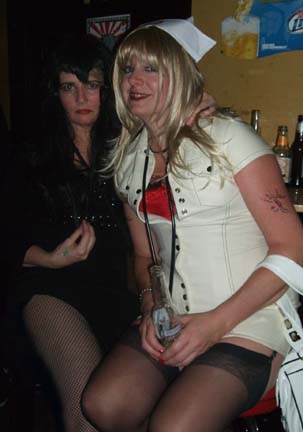 Michele and Kim the Nurse
Photo:Miss Lyn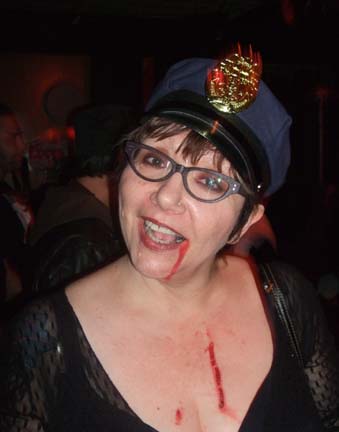 Zombie Cop - Miss Lyn
Photo:Michele Meadows
Ghool Groom and Bride
Photo:Michele Meadows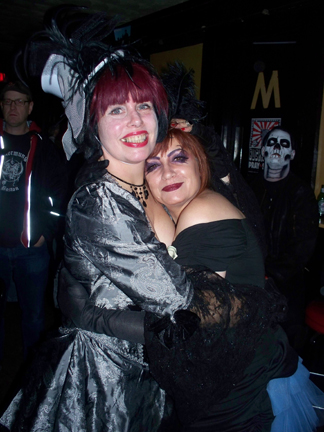 Nancy Neon and BeatGirl
Photo:Miss Lyn
Until the 17th there's some good stuff happening out there... November Nov 5th, @ the Rosebud in Davis Sq, there is a fantastic show with JJ & The Cuban Hells , The Port Charles Quartet, and The Weisstronauts...yeah!
And this year's International Pop Overthrow is happening at PA's Lounge in Union Square Somerville on November 5 & 6...the bill goes like this: Watts, The Mesmerines, Popfilter!, Fox Pass, The Beauty & Disturbance Orchestra and Bird Mancini....
contact us via email here click click click
Shows at the Paradise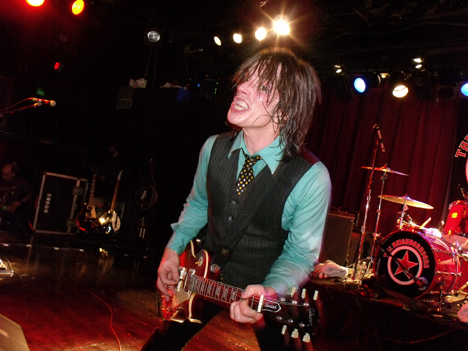 The Neighborhoods - Paradise 10/24 - Photo by Eric Law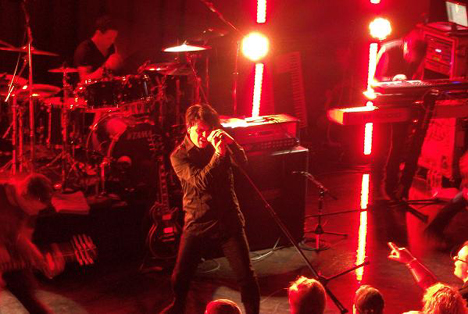 Gary Newman - Photo by Kevin Griffin
home | interviews | photos | features |BGN issue list | reviews
links | contact us

Copyright © 2010 Paul Lovell. All rights reserved.