The BGN News Archive
November 10, 2008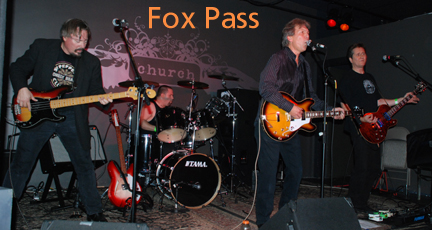 This past Saturday the BGN figured it was time to venture out again so we went to Church to see Richard Lloyd and the SufiMonkey Trio along with Foxpass, there were two other bands playing, we missed the first band Mars and went outside for the third band Comanchero. (Suburb band, bleck) ….so the crowd was weird, I think it was the combo of bands..it brought a lot of suburbanites into Church for the night, very very different than what we're used to at a show we would normally go to….but it was a good night…
Foxpass were excellent as usual, Jon Macy is such a great song writer…again, as with many other Boston bands I hear a song and think "Why wasn't this a national hit?!" , well Foxpass has a few of those!.... here's a band that's been playing around the scene for years….like since 1974!!!...and Jon still loves the music and the scene and keeps going….gaw bless him I say!......
they are working on a new album and will be including many of the older Foxpass tunes we heard back the The Club!! So watch for that..here's the Foxpass website….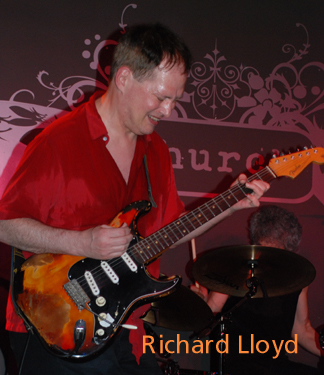 Ok then there was Comanchero…first off I saw the congas and was getting nervous, then the "dudes" in the band came out and started a song...Blowie and I ran out the door as fast as we could and spent the set watching rats run across the sidewalk outside the apartment building next to the club…these little bastard aren't afraid of anything…and they were just having a gay old time, at one point I thought they were going to gang up on this little pooch that was out for a walk but they decided for some reason to let him get home safely….
OK back inside for Richard Lloyd and The SufiMonkey Trio……
OK I'm guess I'm shallow and just a groupie at heart but man what an ugly band….Richard Lloyd is (as many of us are...) old....but he has not aged well…and looks pasty and unwell, physically and mentally. Now, musically I was not thrilled either , the bass player was way too funky for my tastes. The drummer just LUVed his cymbals and man I hate that…..and all Richard Lloyd played was leads…like really nothing else, just constant leads….they did Friction by Television and it took me a while to recognize it, I thought it was a blues song. I know there was somethin' good in there and I just wasn't getting it so I'm lettin' Blowie tell his side of the story:…
Blowfish says.....
It was all too guitar-laden for Miss Lyn but that's what one hopes to get at a Richard Lloyd show. Lloyd avoids two problems that other guitar bangers tend to have; bad songs and bad vocals. Lloyd played Television songs (Friction and Elevation), his own catalog (including Alchemy, which included our own Mathew MacKenzie on the original LP) and Jimi Hendrix (he played four songs from an upcoming Hendrix cover CD.). His vocals are solid and although a little ragged this night he does bring gravitas to songs with good lyrics.
As a guitarist it's a joy to hear and see him. His hand doesn't so much as fly across the fret board as do gymnastics on it. He's always ultra busy adding leading tones or extensions. On his song Carousel his main line hops, skips and jumps down through three octaves, its length and tonal change adding to the melody - genius stuff. All the while he has his wonderful tone: raspy and sharp.
His playing did get sloppy. I don't know why but he did seem winded especially near the end. In the end you got a good set from a guitar legend. I was in heaven.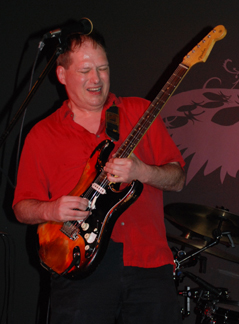 So, first things first: get your butt over to the Abbey coz your last chances to see bands there are going fast my friends….
no music at The Abbey after November 26th…..
here's some stuff between then and now: this NEXT Saturday on November 21st is an excellent show actually: Doggfight US, The Throwaways, The New Alibis and The Men….and then on the 26th it's THE ABBEY'S LAST BLAST starting at 8PM……with The Acrobrats, Jay Allen, Coffin Lids, Curses, Konks, Muck and the Mires, Spitzz, Tampoffs...and more all for only $5…so be there……
And at the Roxy: Thursday, November 13, 2008 Reverend Horton Heat , Nashville Pussy and Reckless Kelly this is an earlier show at 8:30…and my oh my it promises to be a good one in many respects!....
Hey over in JP at The Midway there's The Eric Laufer BENEFIT show... on Saturday November 15th with Nate Gibson, Gamma Rays, Pulp 45, The Stumbleweeds, Johnny Carlevale & The Rolling Pins, Rocky Velvet…that's a fun night!!! please do go, it's a great cause too…
And this Saturday November 15th we want to wish Church a very happy One Year Anniversary…we are glad Church is there…we like it, it is good!!...and for their 1st Anniversary Show they have The Nebulas, Lars Vegas and Gene Dante and the Future Starlets
also on the 26th is a good show at TT The Bears with Mark Lind & The Unloved, Death & Taxes, The New Alibis and Squallie Greenthumb….
so that's it for me this week folks…..email me and let me know what's happening….'til next week…!! ML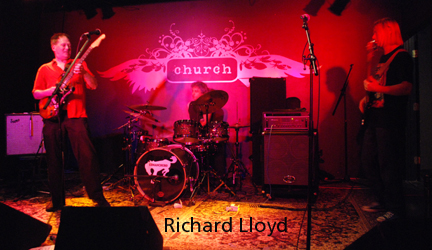 home | interviews | photos | features |BGN issue list | reviews
links | contact us

Copyright © 2008 Paul Lovell. All rights reserved.