The BGN News Archive
December 1, 2008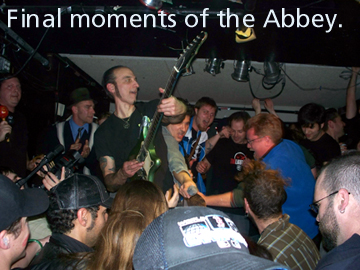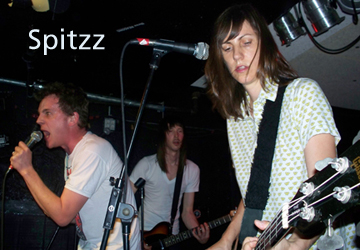 Wow the Abbey close was a great night!! It was so much fun, it's just too bad its because the Abbey was closing!! I got there with BeatGirl and Michele around 9:20 and it was packed and it remained packed the whole night. Everyone was in great spirits though and friendly and there was a really cool feeling among everyone. Some unfortunate things sometimes brings out the best in people I guess.
Because there was an electric energy running through the whole night every band was at their best!! Or maybe it's because I had had a few glasses of wine before getting to the Abbey…either way it seemed really great!!
They ran out of alcohol at around 12 or 1 I think but people kept going on and being crazy despite the lack of booze. During the Konks set the guys in the bands started smoking, I mean hey why not, what are they gonna do shut the place down???
And for the last set, Coffin Lids, people started piling up on the stage until there was literally no more room for another person!! Everyone was singing and screaming and stage diving.
After the last set ever played on the Abbey stage, people milled around, it being like a party atmosphere. They also started ripping the beer signs and stuff off the walls. I finally left at 2 but it seems to me things would probably have gone on for some time. It was quite a night and we are out an awesome club….damn.
I have TONS of photos and we will have a page up in no time so you can see all what was going on during the night if you weren't there. Or if you don't' remember what went on….like some people I know!
So I don't' know..where will all the good, fun, cooll bands play now???....well let's see what we got for the days comin' up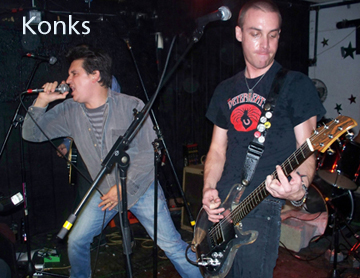 This Saturday, December 6th Rocky Velvet is at the Plough & Stars, they are so great, do go check 'em out!!...
Friday, December 12th is a great night at Church with the Dirty Truckers, The Prime Movers, Freeway and The Black Mosettes..
Sunday December 14th at Harper's Ferry is The Ducky Boys, Far From Finished, The Pikerton Thugs and Morgan Knockers….now that's a good show…..and this one is all ages as well so be ready for that
And Wednesday December 18th, at O'Brien's is Pulp 45, The Curses and Monolith…
Looks like the Outlets are doing an acoustic thing sfor a little while…they are acoustic at The Plough and Stars on December 20th and then again on December 26th at the Middle East Bakery….
And of course there's the news that Kenne Highland is playing the Cantab on January 31st in his new band "Highland Moore"…hmphf…..hey someone who goes; let me know what it was like…
And its lookin' to me like those of us stuck in town for Christmas will have some really good options for the post holiday weekend! Cool….
Ok my friends….email me with news, gig listings…whatever ya got for me….Miss Lyn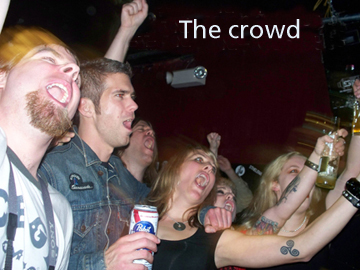 There is a reunion of Human Sexual Response in Hudson, NY at.......
Jason's Upstairs Bar
On Dec 14 is another version of the fun filled punk rock flea market at Mass Art. We are lucky people are carrying on what has become a very cool tradition.
Mass Art Pozen Center,621 Huntington Avenue,$1 entry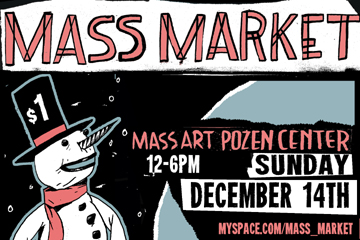 home | interviews | photos | features |BGN issue list | reviews
links | contact us

Copyright © 2008 Paul Lovell. All rights reserved.