The BGN News Archive
December 8, 2008
It's been a slow week for me folks…,no club going , I think I'm still getting over the Abbey close and Thanksgiving!!...
I think I miss the Abbey already!!
But things are looking good for the coming weekend…
Friday, December 12th is a great night at Church with the Dirty Truckers, The Prime Movers, Freeway and The Black Mosettes..
It's also pretty swingin' over at O'Brien's with Muck & The Mires, Downbeat 5, Top Heavy and The Buckners…
This Sunday there's the "Mass Market" a new version of the old Punk Rock Flea Market we all love so much,
actually I think it'll be the same cool kind of vendors just different people running the show…definitely worth a trip over to Mass Art on Huntington Ave for this event!! Its at Mass Art's Pozen Center and its Sunday December 14th 12-6PM…
Also this weekend is Ed Moose Savage's Picture Paradise Open House and Holiday Sale
at the way cool Salem location on Saturday and Sunday, Dec. 13 & 14 from 11-6 each day.
16 Proctor St. Salem , Mass. 3rd Floor
It's a great old Tannery Factory. Plenty of parking
Ed tells us : "There will be refreshments on hand! You know, like wine and cheese, (Boone's Farm and Velveeta). I will also be open by appointment, any time at your convenience, (for those who guarantee to spend a lot of dough), and by appointment by mutual convenience to the rest of you. I have GIFT CERTIFICATES available for those who can't make it in, or as gifts for your loved ones, other people who deserve a fabulous gift, and even those who don't, but will get it anyways. They are available for $20.00 and up to as much as you want to spend.
This year I am digging into my personal collection, stash, and archives, to make available numerous items, never before up for grabs!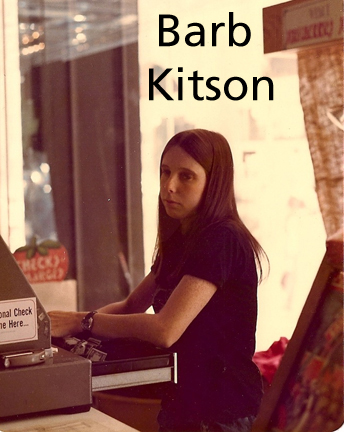 These include my original old Maxfield Parrish collection, New Orleans/Louisiana signed and numbered silk screens (long out of print), music posters, old photographs, pinup calendars, advertising items, etc. etc.
You can also go to my website: www.pictureparadiseshtuff.com and get 1st dibs at anything available on it. You can email me for prices on any items greatshtuff@verizon.net or moosesavage@verizon.net"
That's what Ed says and wow, sounds like it is gonna be THE sale of the century my friends, worth the trip to the fabulous North Shore OR a couple clicks of the old mouse , whichever you prefer.
Sunday December 14th at Harper's Ferry is The Ducky Boys, Far From Finished, The Pikerton Thugs and Morgan Knockers….now that's a good show…..and this one is all ages as well so be ready for that
And Wednesday December 18th, at O'Brien's is Pulp 45, The Curses and Monolith…
Looks like the Outlets are doing an acoustic thing for a little while…they are acoustic at The Plough and Stars on December 20th and then again on December 26th at the Middle East Bakery….
And its lookin' to me even more like those of us stuck in town for Christmas will have some really good options for the post holiday weekend! Cool….
We want to thank Boston Scenester Peter Wessel for the great pic of Barb Kitson we have for you this week, its from Strawberries circa 1975!!
Ok my friends….email me with news, gig listings…whatever ya got for me….Miss Lyn
There is a reunion of Human Sexual Response in Hudson, NY at.......
Jason's Upstairs Bar
On Dec 14 is another version of the fun filled punk rock flea market at Mass Art. We are lucky people are carrying on what has become a very cool tradition.
Mass Art Pozen Center,621 Huntington Avenue,$1 entry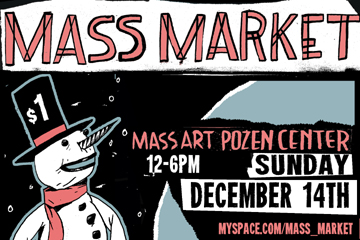 home | interviews | photos | features |BGN issue list | reviews
links | contact us

Copyright © 2008 Paul Lovell. All rights reserved.