The BGN News Archive
December 20, 2010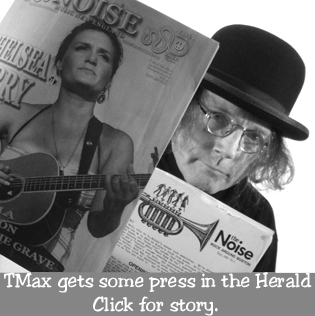 So the holiday parties keep coming and Christmas is upon us this week!
And when we turn around next week it is New Year!!! Where did this year go???
So TT's has their mega huge Holiday Party this Thursday, 12/23 with the likes of Andrea Gillis, Three Day Threshold, Corin Ashley and a long list of others....
Well if you are craving some freedom from the family on those holidays or you want some family on those holidays don't fret my friends....JJ Rassler aka "DJ Razz" is spinning discs on both Christmas day and New Year's Day (8PM - 12AM) at Johnny D's in Davis Square!!.... and as a special treat he has a slide show to share with us all on the New Year's Day event!!....
TT's on the 30th looks interesting with their "Dry Run to NYE" with a variety of performers through the evening: films, video, spoken word etc......
And of course for a royal New Year's Eve there will be the Upper Crust at Church along with Apple Betty and Lights Out
And there's some cool stuff to look forward to in the new year.....
Lyres are at TT's in January 7th along with HHR, Cradle to the Grave and the Satin Kittens.......
Another line up that could be very interesting is at O'Brien's on Friday, January 14th is The F.U's with Rampant Decay and a special set with Rico Petroleum with Psycho!!
next night; on Saturday the 15th is the Noise's 30th Anniversary show at Precinct with a great line up: The Coffin Lids, Sprained Ankles, JJ + The Cuban Heels, Jay Allen and The Archcriminals and Corolla Deville
Pretty much guaranteed to be an incredible show; on January 29 is The Konks, The Tampoffs, Tunnel of Love and Triple Thick at Great Scotts ...wow that is one hell of a line up and I think this may very well be The Konks final show.....a sad thought!!
So Happy Holidays to all of you out there.....hope they fun and fabulous and happy!!!

you can send your holiday wishes to us here click click click
home | interviews | photos | features |BGN issue list | reviews
links | contact us

Copyright © 2010 Paul Lovell. All rights reserved.