Abbey Lounge Reunion
Sally O'Brien's April 30
Writing Miss Lyn
Photos: John Keegan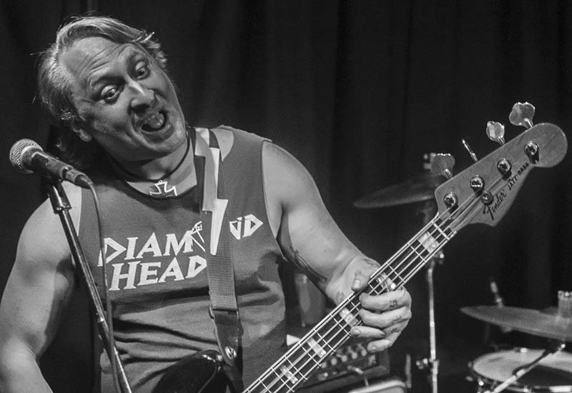 Swid with the Acrobrats
Photo: John Keegan
Oh the Abbey and how we loved it!..and oh how we miss it!! When the Abbey closed back in November of 2008 we were there (and you can see that here) and we said then it was destined to become one of the legendary clubs in town…and so it has.
Well a few folks, namely Jen D'Angora, with the help of Michelle Paulhus and Andrea Gillis (who were the first two to book Abbey shows), decided it was time to have an Abbey Lounge Reunion. We used to liken the Abbey to Cantone's because of the physical design of the space and the divider wall…what better to bring back the feeling of the Abbey vibe than Sally O'Brien's? And what better cause to donate the proceeds to than to the Eva Lipton fund?
And so we have three nights, Thursday through Saturday April 28, 29, 30th to relive those fun times at the Abbey. Thursday had Night 1 -Red Zone Cuba, Classic Ruins; Triple Thick, The Charms, The Decals, Heavy Stud, The Drags (NobleRot) and The Rudds.
Friday night the BGN joined in the festivities and what a great night it was!! We didn't want to take any chances and got there at 5PM for hangin' out, dinner …and then the show…people trickled in…..then Jen showed up, then Michele….then noticeably more people…and before we knew the bands started playing at 7.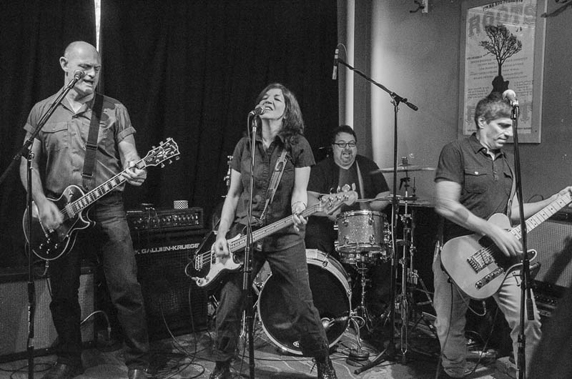 Frigate
Photo: John Keegan
First up was Frigate and they were great!! I don't remember ever seeing them at the Abbey and now I'm really sorry I missed them then!! Linda Bean Pardee and Tim Gillis share vocals and often sound somewhat X like because of it. This band is obviously inspired and driven by the punk spirit and FUN. Linda BP is the star of the show, her energy when she sings and bangs that bass are infectious! What a great set, far too short…but there were so many bands to come.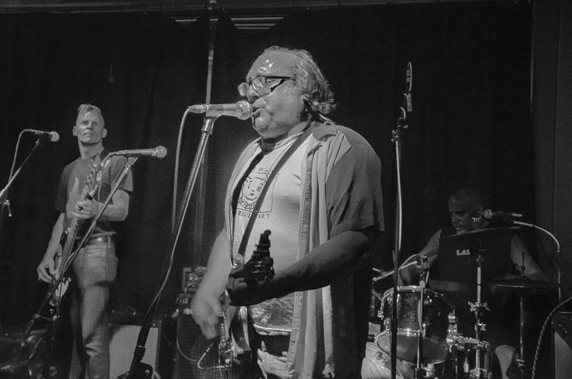 Jay Allen and the Archcriminals
Photo: John Keegan
Now the crowd was really a crowd…the show sold out around 7PM and then the line starting forming outside…people were still hoping to get in. And Jay Allen & The Arch Criminals hit the stage. Here's more fun punk attitude for ya. Jay grinds on the vocals and the power trio delivers the bare boned but always entertaining goods. Smart funny songs and a good sense of humor; it's like being at a good party when these guys are on stage.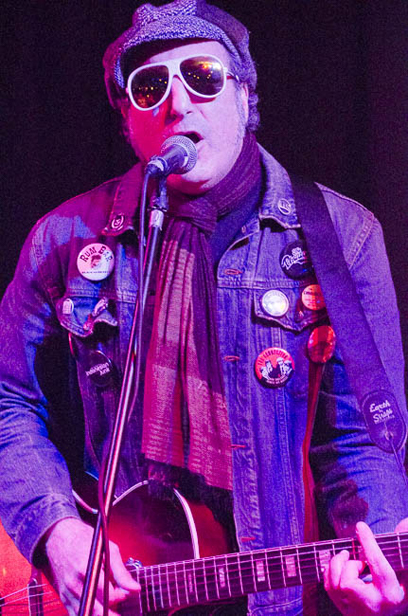 Malibu Lou
Photo: John Keegan
Then we get a dose of Boston's original Punk Rock Balladeer with Malibu Lou who takes the stage with only his guitar to sing some rousing renditions of favorite tunes while also revving up the crowd who he always addressed as Abbey Reunion…"OK Abbey Reunion are we having fun tonight?" Lou can't stay on the stage for long, he's out in the crowd like a party animal having fun and still singing and playing on. It seemed he didn't want to get off the stage either…he just kept on going… was a fun time for all!!

Dirty Truckers
Photo: John Keegan
Next up came the Dirty Truckers. I don't know what to say about these guys…they are great at what they do but it '70's rawk…..like Blowfish sometimes says "It's like punk never happened" and I like punk music. They did a really great cover of the Lyres "Help You Anne" though!
Now things started to get a little messed up set times wise. The Swinedells' Sean Coleman was on a 5PM bus from NYC and it was running late. But Nicole Tamarro who was the stage manager for the night moved set times around and we now get a string of some of my all time favorite bands….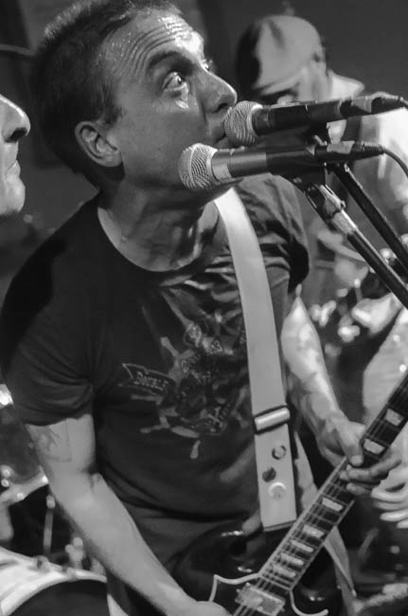 Chris of the Acrobats
Photo: John Keegan
We got the Acrobrats next…and that was fine with everyone since this is a band that is much missed! And we at the BGN have never shied from stating how much we are fans of both Chris and Swid - you are guaranteed to get something really good when you put the two together and that's The Acrobrats! They played their blend of popped-up punk to what was now a very huge and close quartered crowd. People were grabbing the mikes to sing along, repositioning them so we could hear Chris's vocals loud and clear. It was a great set and the overall crowd luv was taking over the room.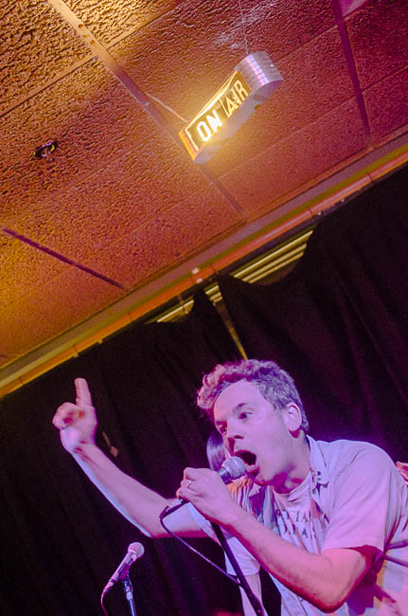 Spitzz
Photo: John Keegan
Still no Sean so up comes Spitzz…oh do I ever miss these guys!!! Lead singer Tom announces "If we suck blame it on the Swindells" but NO they did not suck, far from it - they sounded tight with a full rich hard driving sound - fantastic. Maybe they thought they needed some brush up time backstage but they got right into it. This band is so much fun to watch and listen to - straight up screaming punk with a dose of smart lyrics and a driving force behind them.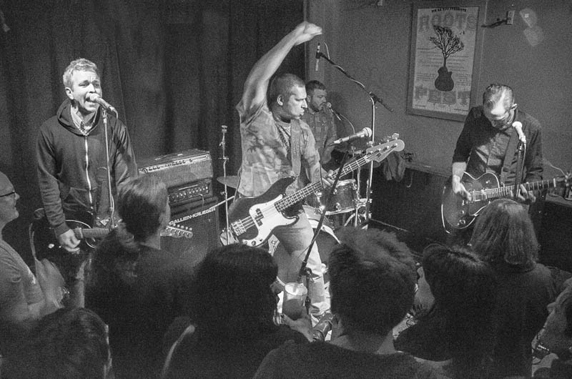 Tampoffs
Photo: John Keegan
OK, Sean finally showed up. Face to face with him just as he walked in the door, I got him a whiskey to loosen him up as The Tampoffs took to the stage for a wild rousing ride through more hard, loud punk territory. It was full on face pounding set. I just love this stuff!!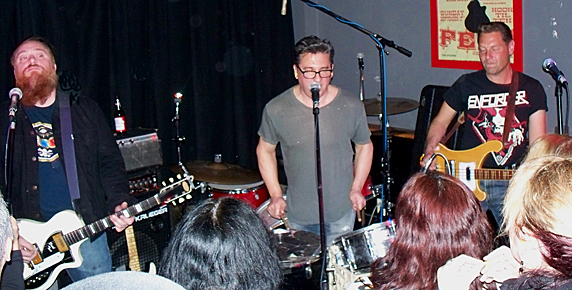 Konks
Photo: Miss Lyn
I guess Sean's still not ready to take the stage so up come the Konks, who were supposed to close the night!! People were going nuts now. Everybody love the Konks and we don't care!!! Talk about hard driving in your face…these guys are it too…more screaming and pounding by Kurt with Bob's yowling guitar and Jon's heavy bass to back him up - we love it….thank you Konks! It's always a treasure to see them once again.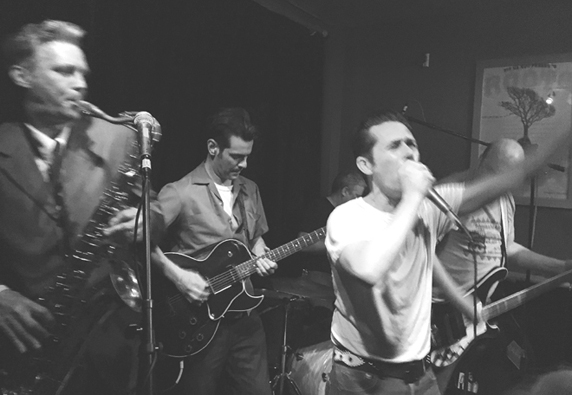 Swinedells
Photo: Miss Lyn
OK now Sean has gotta be ready coz it's time for the last set of the night….up they come...The Swinedells. Good gawd Sean's voice has blossomed even more since he's been gone!! He sings like a mad preacher who wants to save you…but one that might need a little savin' himself. We get the sax player from Stop Calling Me Frank and Mr. Jeebs Mc Cocktail on drums. We also get excellent playing from everyone in the band and it feels like a rockin' circus tent revival and we have all been saved in a dirty kinda way!! What a way to end the night.

Michele Paulhus
Photo: Miss Lyn


Jen D'Angora with the merch
Photo: Miss Lyn
Now all the proceeds made from these three nights will go to the Eva Lipton Fund and Eva's dad Ivan Lipton was on hand to take to the stage to give us a little Eva update and say thanks. It was touching and moving and we wish him and Eva all the best. Eva needs a lot of care and there's care that's not covered by insurance and it doesn't come cheap by any means. We are all happy to help. They had Eva bracelets and Abbey booklets among other merch for sale, also to go to the Eva Lipton Fund.
This was such a great night, we are sorry we can't bring you reports on all three nights. But we have no doubt whatsoever they were all equally as great.
A HUGE thank you goes out to Jan D'Angora, Michele Paulhus and Andrea Gillis for working so hard to put this all together. It was not a walk in the park and everyone appreciates the efforts!

You can order the Abbey Lounge Reunion Poster here at Daykamp Etsy. (all $$ from poster sales to Eva Fund too)
You can see videos and pictures of Eva's progress at Team EVA.
(To donate using paypal.com send a donation to EvaLiptonBenefitFund@gmail.com, or donate at any Rockland Trust branch to "Eva Lipton Supplemental Needs Trust" account)
Oh and uh...Our intrepid photographer, Mr. Keegan, went to "great heights" to get a couple of shots. This didn't sit well with the sound man. The negotiations did not go well so our Johnny got the boot. But we have to say the sound was astounding...but alas not everyone has the best taste when it comes to choosing friends and Mr Sound Man proved that to be true.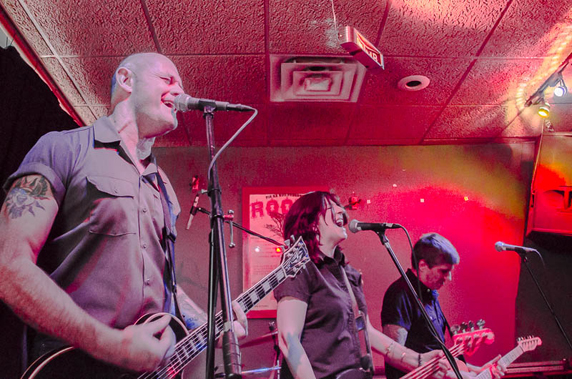 Frigate
Photo: John Keegan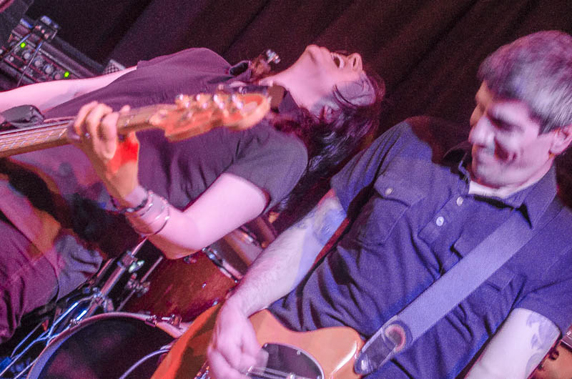 Frigate
Photo: John Keegan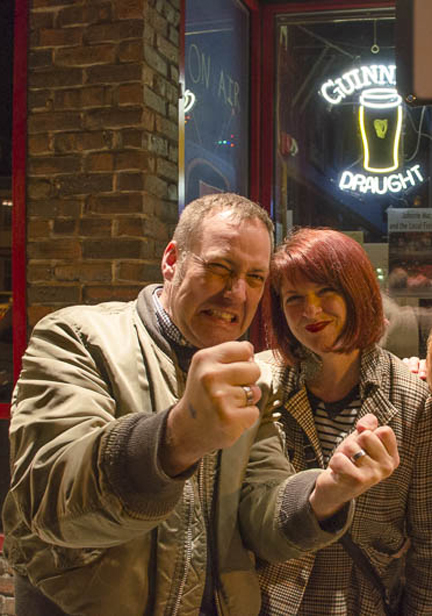 Stefan Scott and Skye Hildebrand
Photo: John Keegan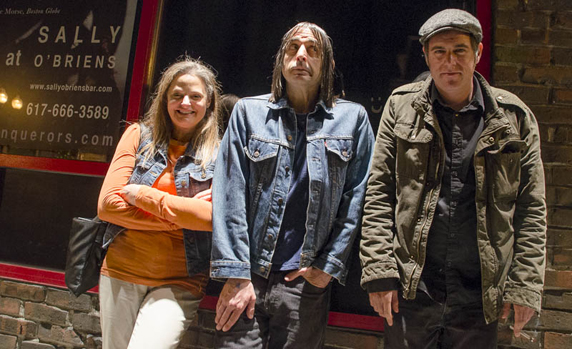 Tommy Tucciaroni and friends
Photo: John Keegan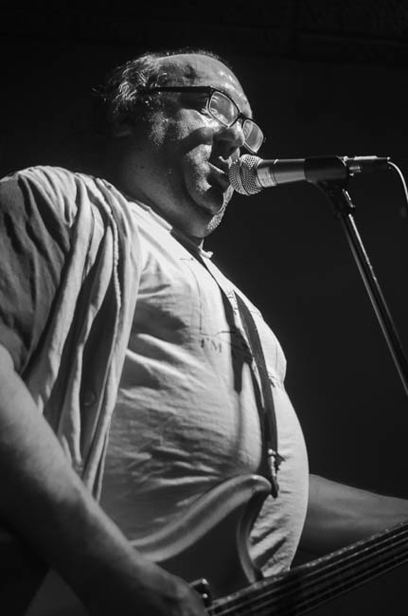 Jay Allen
Photo: John Keegan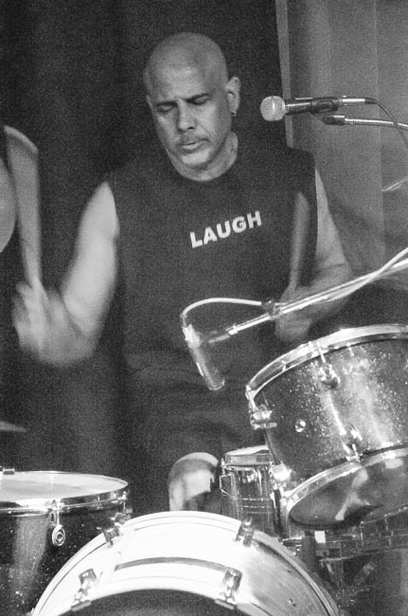 Larry Litigot of Jay Allen and The Arch Criminals
Photo: John Keegan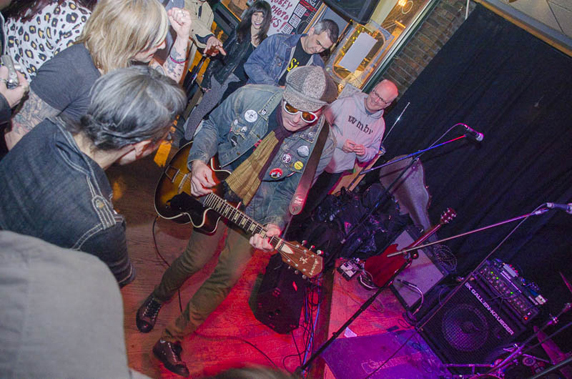 Malibu Lou
Photo: John Keegan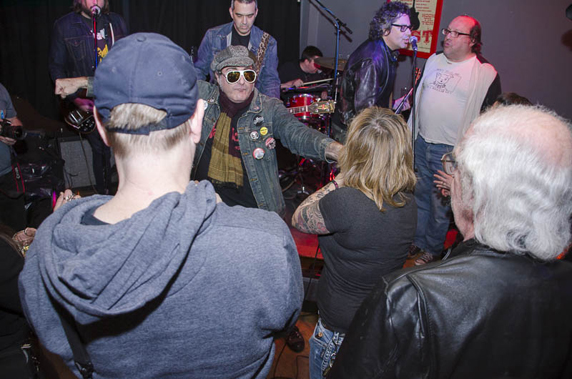 Malibu Lou introducing the Dirty Truckers
Photo: John Keegan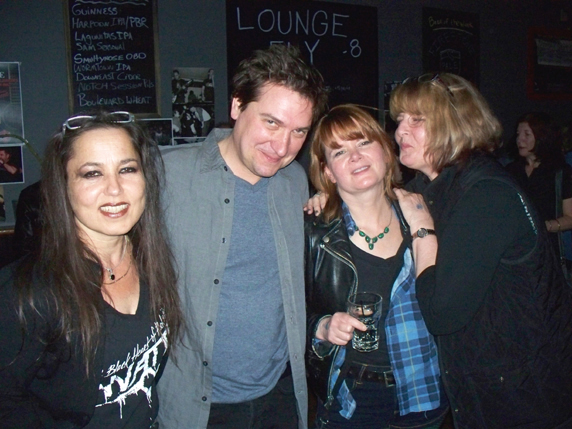 Sara B, Steve, Justine, Michele
Photo: Miss Lyn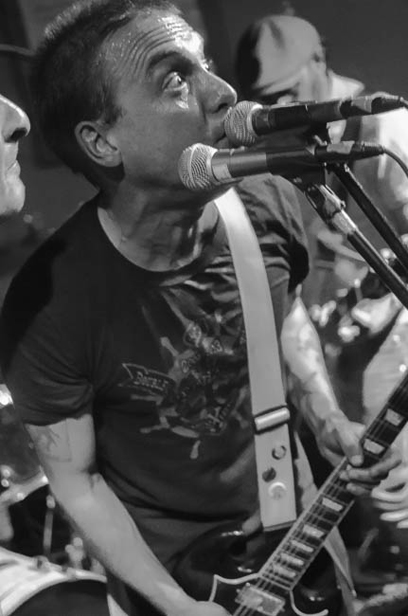 Chris of the Acrobats
Photo: John Keegan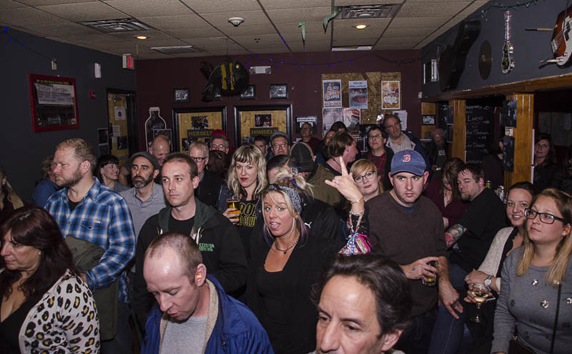 The Crowd
Photo: John Keegan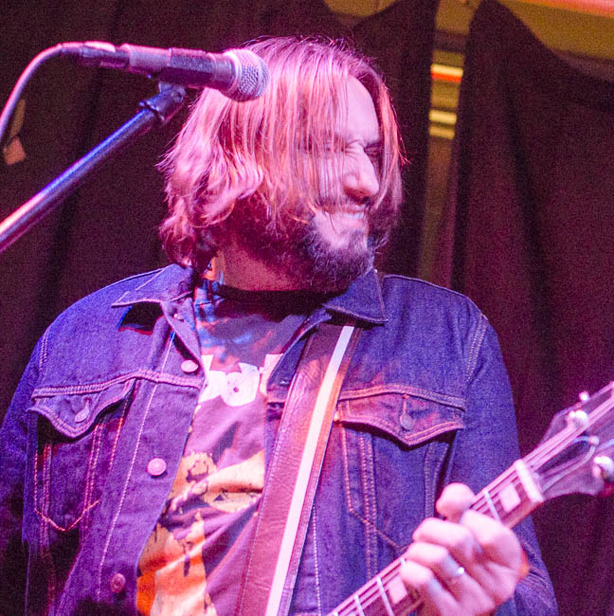 John Brookhouse of the Dirty Truckers
Photo: John Keegan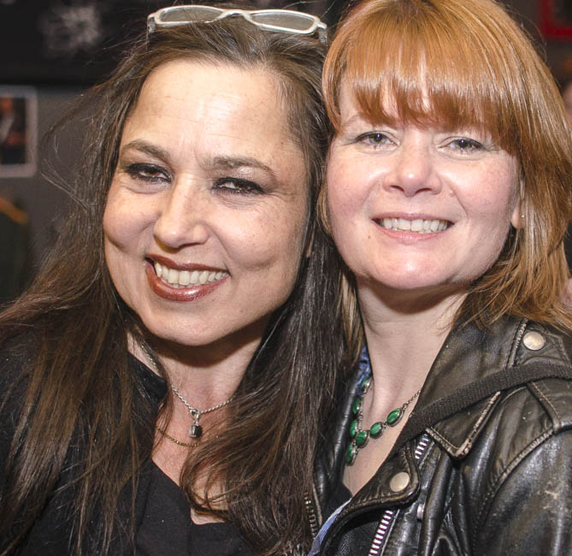 Sara B and Justine
Photo: John Keegan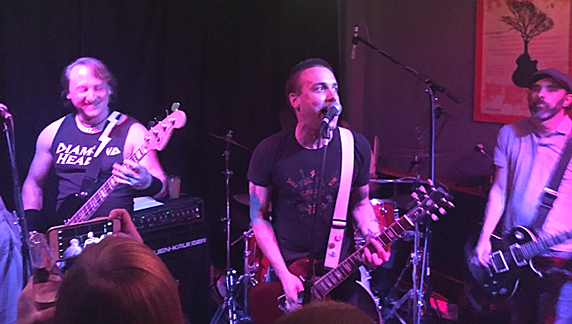 Acrobats
Photo: Miss Lyn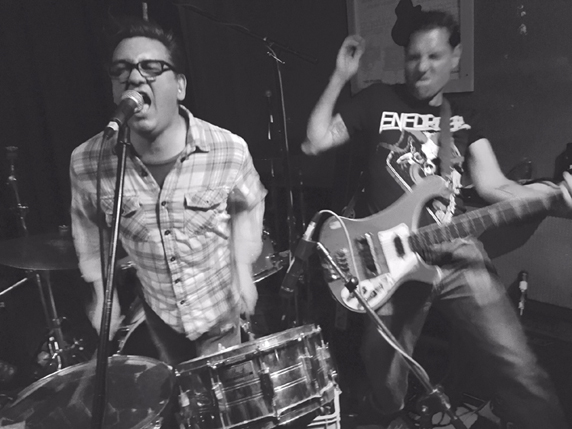 Konks
Photo: Michele Meadows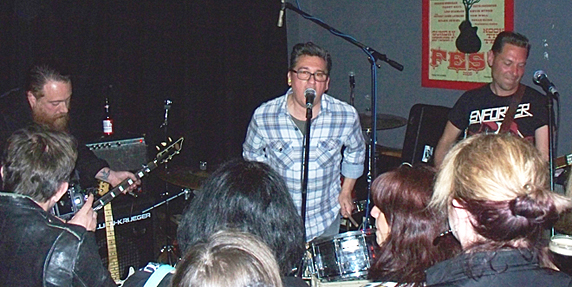 Konks
Photo: Miss Lyn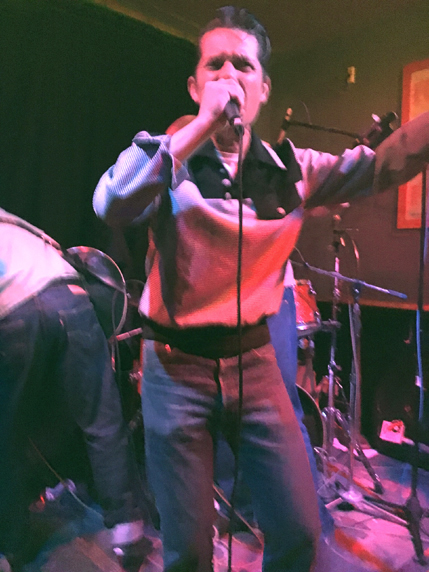 Sean Coleman of the Swinedells
Photo: Miss Lyn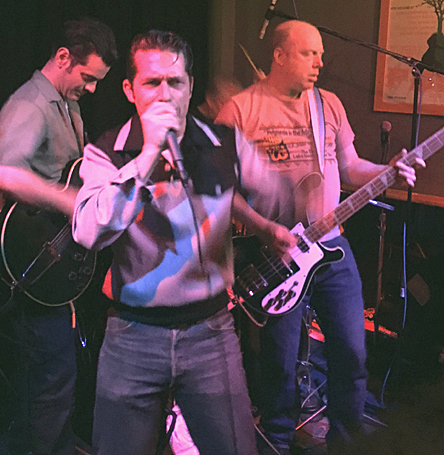 Swinedells
Photo: Miss Lyn