Beachcomber in Quincy
Saturday Night. July 3, 2010
Here's one of my complaints - there's never any rock in the South Shore - but that's not true tonight. We have a healthy bill at the Beachcomber in Quincy.
I've actually never been in there. As it turn out it pretty nice and has a few amenities not available elsewhere. One of those is a strange new invention called CHAIRS. Evidently you can do what they call SIT during a four hour night of music instead of standing. Who knew? We should tell other clubs about these CHAIRS and have them install them in their places of music.
Another thing they have is waitresses. I haven't thought of this but there used to be waitresses at the clubs running for drinks but I don't think any of our usual haunts has had waitresses for like 25 years. I personally don't care but there it is. Also we have a sea breeze and AC at the same time. That felt good.
The stage set up is a bit off though. There are some poles that block the view and the front of the stage has a raised dance floor that along with the chairs and tables blocks the group off. If some people get up to dance you can only see the group from the sides.
Now, about the show: First up is the Dogmatics who are in great form. They do all the classics. Teenager on Drugs, Whipped et al. Tommy Long who I saw drumming last night with the Classic Ruins is getting a good workout but he gets a break when they bring out their first drummer Dan Shannon for a song or two. I've seen the Dogmatics a few times in the last few years but I enjoyed them the most this time. It was early in the night and the crowd was very receptive. The Dogs are not just a party band, those songs are good stuff.
Without much delay we get the Unnatural Axe. It's their first gig this year but they have done this for so long there is no idea of being rusty. They were ready for this. Tom White especially seems cranked up tonight. He's got a dirty tone on the guitar and seems to enjoy playing the leads. Like the Dogmatics they do all the favorite songs you want to hear. They add the two new songs from their split 45 with the Nasties. Another kick is when they play No Surfing In Dorchester Bay which you can see if you go out the front door and look left.
That bring out one of the things I like about tonight. Everything tonight has an easy comfortable feel of 'local' about it without being provincial. We know it's a big world out there but today we have some home town guys doing the rock for the people who know them best. It's nice. Thank you Beachcomber.
We get a surprise when they announce that Jerry's Kids will play a set. Without much ado they are up there and roaring. Like always they are faster and louder than most others. I'm so used to thinking of the hardcore KIDS and thinking I'm going to see skinny guys up there, but they are men now of course. I'm impressed; they have a good punch and end with La Peste's Spymaster.
Not to be outdone the FU's now clamber on stage. They are fast and loud like Jerry's Kids but add that attitude to the mix. It seems to up the ante. John Sox is a formidable force as lead man. He's spewing out the lyrics with venom. Very cathartic stuff. These last two groups will be playing in Revere for that movie XXXAll AgesXXX. This is a taste as to what that will sound like.
Now I can get home fast since I'm close to home like I almost never am.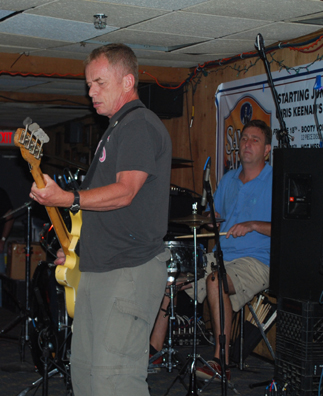 The Dogmatics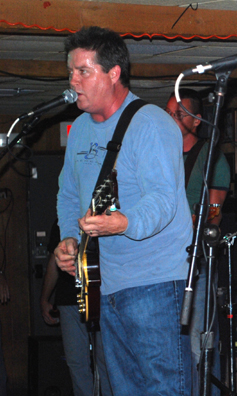 The Dogmatics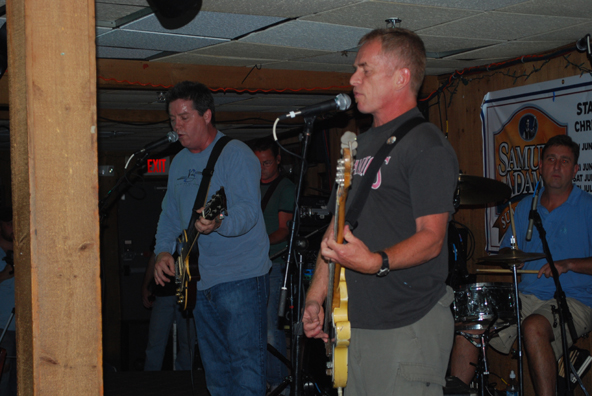 The Dogmatics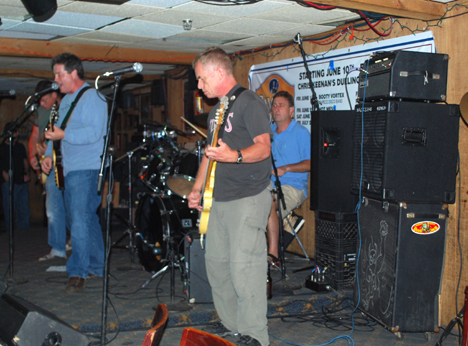 The Dogmatics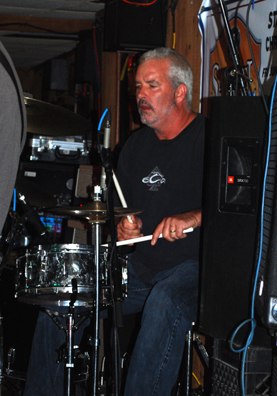 The Dogmatics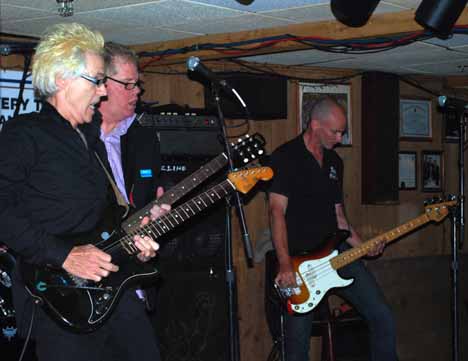 Unnatural Axe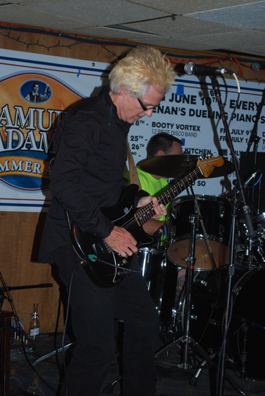 Unnatural Axe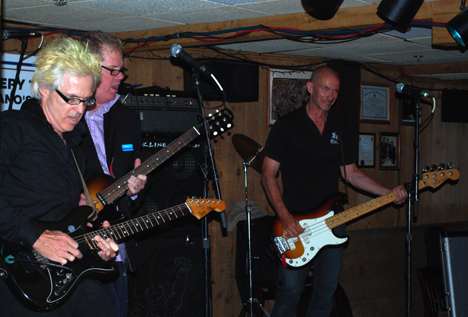 Unnatural Axe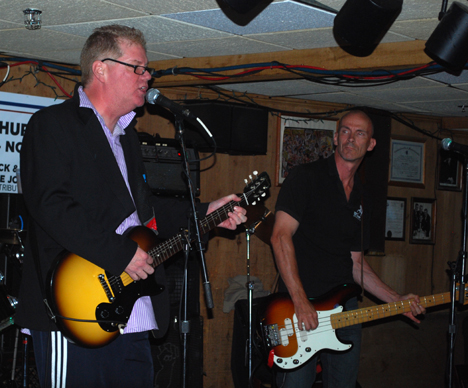 Unnatural Axe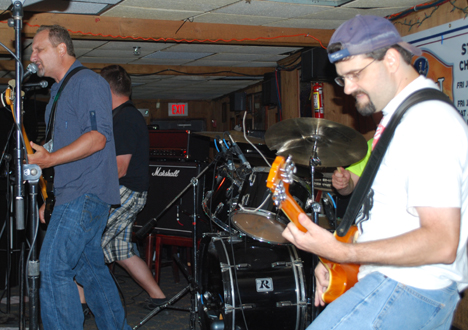 Jerry's Kids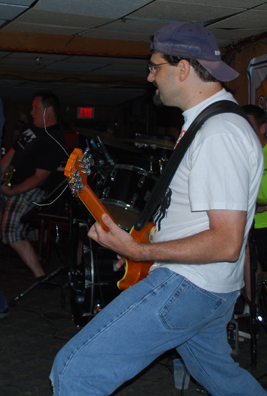 Jerry's Kids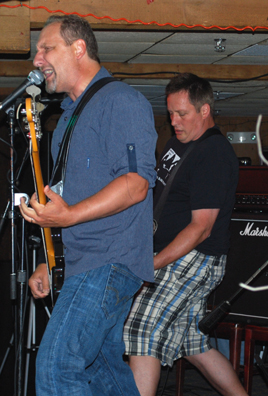 Jerry's Kids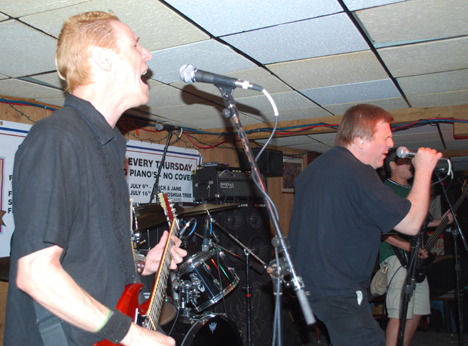 FU's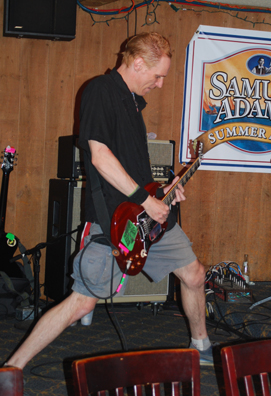 FU's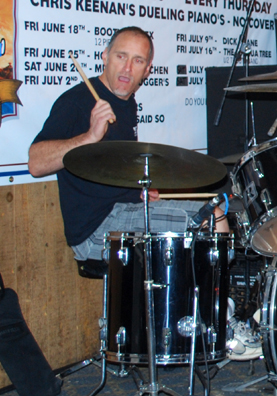 FU's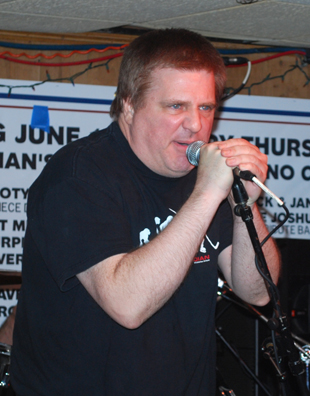 FU's - John Sox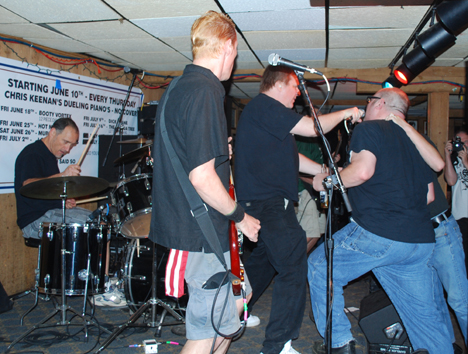 FU's - The crew wants it's say.
---
home | interviews | photos | features |BGN issue list | reviews
links | contact us
Copyright © 2010 Paul Lovell. All rights reserved.