Benefit to support Cancer Research
Classic Ruins
Band 19
Last Stand
The Neats
The Dogmatics
Photos by Miss Lyn
This Friday June 10 at the Paradise - we of course went to see The Dogmatics, The Neats, Band 19 , Last Stand and Classic Ruins playing a show in support friends who will ride in the Pan Mass Challenge it definitely was a blast from the past event ...
Classic Ruins debuted a new song written by Billy Borgiolli called "Forget About It"....of course they sounded awesome as usual!!...
Band 19 was great! Fritz Erikson was on fire this night!! Whew...at one pit his glasses came flying off and landed several feet away and of course Richie Parsons is always a great entertainer to watch up there...luv him! ...
Last Stand came on, full of power...since they were on the scene a lot later than most of my favorite bands I'm not all that familiar with their music but I know from talking to folks that everyone was psyched to see TK and were also blown away by his performance on stage...
The Neats were excellent but I wish they'd do "666" and the like......that was my (and others) favorite sounds from them...Eric's voice is always amazing.
ah yes last but not least The Dogmatics were up next...they were full of energy especially Peter O'Halloran...for a few songs he brought out Paul's old stand up bass and played it, going nuts!! I love watching him, he will always look like an over-grown little boy to me...cute. It was loads of fun and there were tons and tons of old familiar faces in the crowd.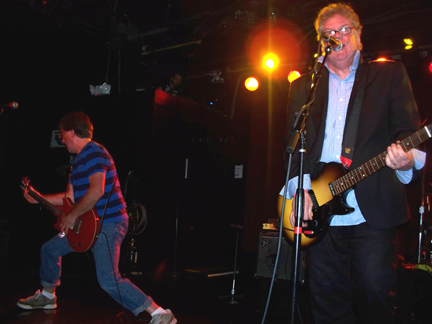 Band 19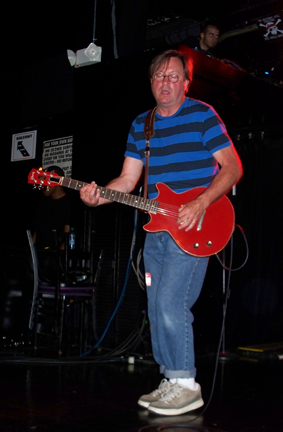 Fritz Erikson of Band 19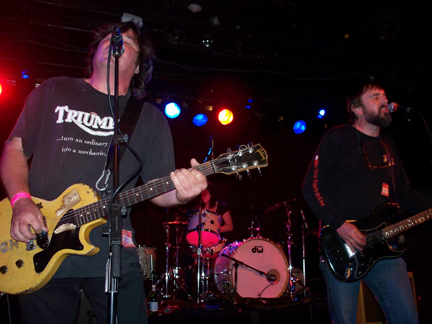 Last Stand
Last Stand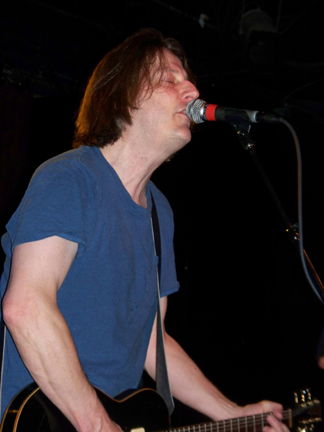 Eric Martin of The Neats
Neats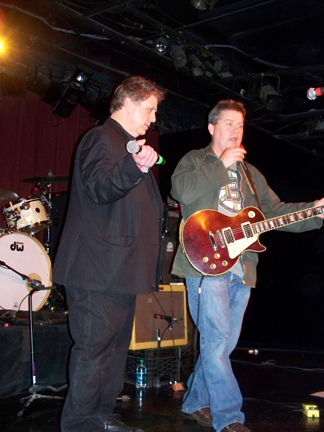 Pat McGrath and Jerry Lehane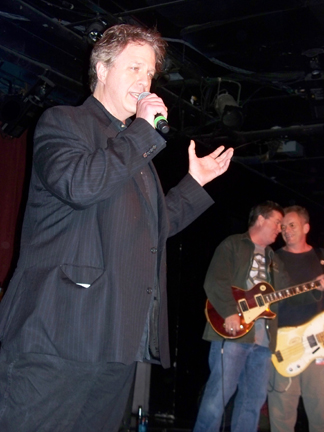 Pat McGrath, Jerry and Jimmy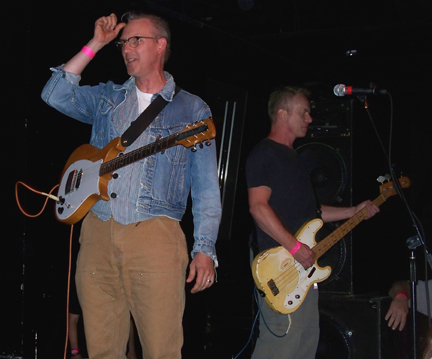 Charlie Chesterman guesting with the Dogmatics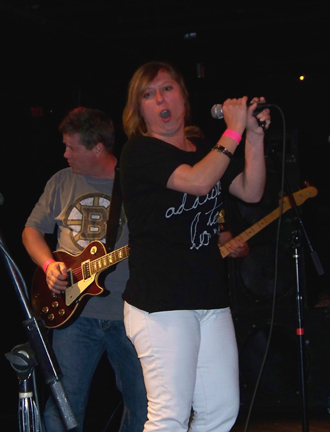 Andrea Gillis guesting with the Dogmatics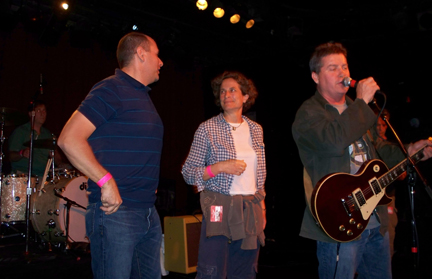 Jerry Lehane introduces the two riders of the Pan Mass Challenge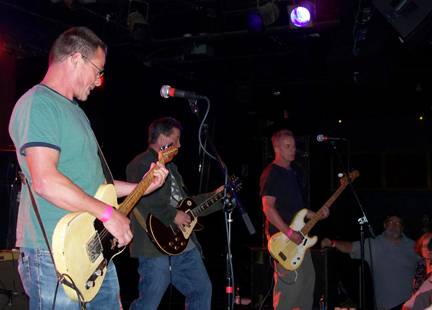 The Dogmatics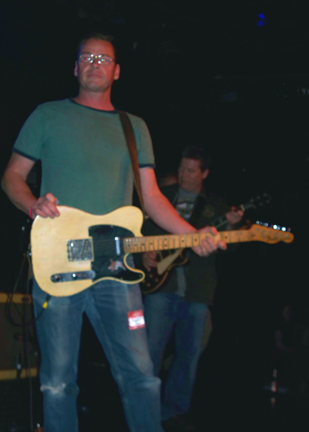 Dogmatics - Peter O Halloran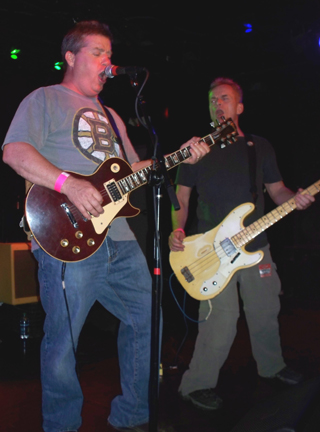 Jerry and Jimmy - Dogmatics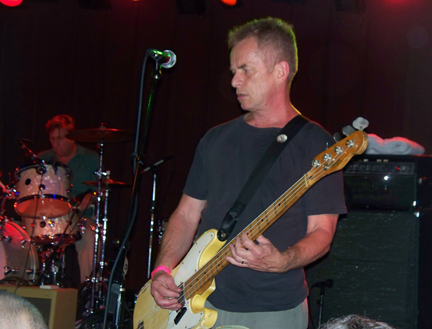 Tommy Long and Jimmy OHalloran - Dogmatics
---
home | interviews | photos | features |BGN issue list | reviews
links | contact us
Copyright © 2011 Paul Lovell. All rights reserved.