7/6/2015
Monday June 29, 2015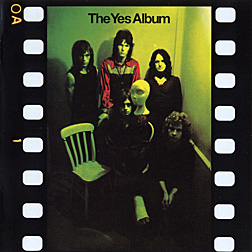 hate to keep adding folks to that Jumper Cables "People who died" scoreboard, but a few sentences on Chris Squire of Yes (did a freakbeat 45 as the Syn!): first Yes lp reviewed by Lester Bangs in rolling stone in 1969; "they sound like the vanilla fudge with CSNY harmonies"; Lester was spot on! (his ancestor sailed in the Anne); Yes also covered Beatles "every little thing" and a Byrds toon i fergit at moment; the GOOD members formed Flash (a 45 i had back in '72) and the gurl whom i respected more sent me a cassette of Fragile in 10th grade ('71-'72") but by then I was lissenin' to Live Kinks and Funhouse, learnin' barre chords and preferred Jerry Lee to rick wakeman! AND to quote my ole buddy Metal Mike Saunders, "when's rick wakeman gonna get off his high horse and play "96 tears"! Metal Mike begat Korroded Ken (I need some fucken WD-40 my joints are so fucken stiff; lissen to america's "tin man"!). so jay gruberger, lead bass of O. Rex, DID like Chris Squire, described in some fanzine as "his bass playing sounds like Goose Farts"....all this AND GG Allin died 1993, but "that was only yesterday" (Spooky Tooth with ariel bender and gary "dreamweaver" wright, man.....Spooky Two!) with billy borgioli, "you know they got a helluva band"......
Tuesday June 30, 2015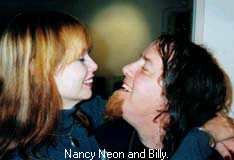 how to tie together Real Kids, Gizmos.....and iron butterfly? ok, Nancy Neon is NONSTOP, I dig she lost Billy Boog of Real Kids after 14 years but i DID (coz i aint a Lyre!) promise to mention: NO FUNERAL FOR BOOG! (parents very old can't take it) but looks like middle east WILL be doing something, shitload of bands and Billy's artwork bein' displayed. next week while I'm in bloomington indiana for a couple Gizmos gigs and a recording session, four original members and new cd.
But what do i STILL lissen to, same as January '78 recording Hello World? IRON BUTTERFLY HEAVY, man! found a Butterfly site and they're on TOUR in CANADA, THIS YEAR with....NO original members! (at least gizmos have four!) But Ron Bushy, who did THE "in-a-gadda-da-vida" drum solo was still doin' a lineup til recently! ok, how to "make it square";how many Iron Butterfly albums did Billy Boog own? AND (from website) Tom schulz, boston, MIT ONLY had five albums at MIT and one was....in-a-gadda-da-Boston! a "self-admitted" influence! smoke another one, i hear it too (though that Boston b-side "smokin'" i kinda dug coz it was Deep Purple-ish and they were ADMITTED Fudge fanatics)"...

Wednesday July 1, 2015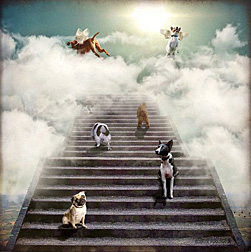 0430 coast to coast (see facebook page!) and a medium was takin' calls about folks pets who've departed! "when you pass over, your pets are waiting for you";"oh, your pet is roaming around with all your other pets"= fluffy/apple/odie/pinkie/you you, also calvin and charlie ashmont, etc. "they're having a BALL right now" AND "when they come back, part of their soul stays there with you, otherwise you come back" "I believe in reincarnation"-orange Kenne album! lastly, Billy Borgioli is reunited with his beloved stray dog, Zeke, who went back in the '90s. (happiness is a warm puppy!). ALSO, facebook page: friends and lovers of WJIB, Bob Bittner IS doing fundraising! lastly, at North Station, ran into Kenne MOVING TARGETS future bride za-wakin' down the street; wedding will be a week or two after my 60th blowout at a Gloucester, Mass. church attended by Willie Loco and Georgianne "Skinheads must die"! if THAT isnt cryptic enuff".
I got Borgioli on the brain, but that would kinda figger...DID find his people on ole incestry.com so his grandfather left naples from elena, Italy and in 1920...lived near twin city plaza Somerville! I thought everybody got off-a the boat, went to east-a boston? found his grandfather's passenger list, marriage license, census...if I weren't so damn cheap, i'd make copies for the 'widow"...but quite interesting research! looks like the grandfather was a grocer and also had a candy store! "come on over baby, step into my tyme machine" amd where's my spats?
Thursday July 2, 2015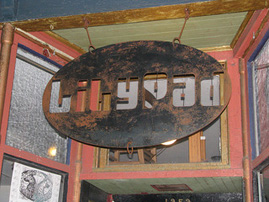 GREX (whom played Outpost 186 with Angela Wierdo and knows Eddie Flowers) wants me to open for them at LILY PAD wed. 30 sept 15. band will be the East Coast Gizmos, since we have product, so I'm alerting the KKK! (which means, you fucken political correct people, is KENNE/KAISER and KEEGAN!) (quirk/burns rhythm section!) and furthermore my southern heritage, my dad's Knotts ancestor arrived at jamestown 30 sept 1617, indentured servant and convicted felon! (jewel thief; he was from a "good" family, so it was git the Grand Funk outta england and you are BANISHED to Virginia.... either way, sounds like it could be a fun gig and there COULD be a Hixx/Midway gig on 21 aug 15 = afrika korps live at cantone's 21 aug 77; did the Grubergers REALLY put those Hindu symbols of broken crosses on that album?"
Friday July 3, 2015
Steve Walker was a few years aheada of me as Brockport High (knew his sisters) but he DID bring Elvis Costello AND Boom Boom band to SUNY Brockport NY! so facebook friends, same hometown...received THE RAIN, live on christmas night; rochester NY 1971 heavy that I dig, they cover "built for comfort";gud lissenin'!".
Saturday July 4, 2015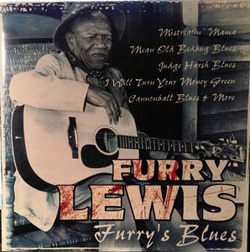 Flann O' Brian supper of bangers, beans and chips-yum! with '80s music ("Rebel Yell"!), a bloke from Suspect Device and the Sox! Very Irish-American of me! WEEI had the nationals games on ALL weekend and i been by that ball field in DC; WRCA had at midnight, electric comedy hour and the ole abbott and costello "who's on first" routine, followed by danny stiles, "deacon of deja-vu" and, at 0100 (0700 in my ancestral Dutch home of Tilburg!) "here's cab calloway from 1930!" Ma was a fetus on the farm that year, no imaginary Kenneth Edwards friend YET....goin' to dunkin' donuts, i get "dosed" ("the clinic"-macey's parade!) and what inspires me to play guitar: FURRY Lewis coz, Ida May, I AM Furry (like robin trowers Victims of the Furry, a SC trailer park classic!) AND ole Furry stole from me! he tossed the "we're gonna rumble" lick inside a blues! a gospel number was B and E (TWO chords, ken kaiser!) and they rode that B like nobody's business! all this on WHRB blues show, etta james "i'd rather go blind" and most of all, covered by me at my Kill Slug divorce party: "My first wife left me"-John lee hooker (and canned heat!) "mah foist wife left me...and ah had to hit the road"...what DO you call a musician whose wife left him....HOMELESS!!!!!!!!! hahahahahhahahahaha!(second cup of dunkin' kickin' in;"dunkin' is the drug and i need to score)"...
Sunday July 5, 2015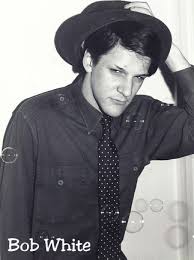 at my 59th birthday, James Mathew Burns of V gave me a somerville theatre pass, so instead of seeing the Brian Wilson movie, I see.....Ted 2?!?!?!? dont laff, it was Miss Lyn's idea...but i DID Laff Out Loud! imagine life on mission hill with Mark Darling Giroux (John Alden descendant) and Robert Cameron White (Pergrine White descedant) mixed with andrew dice clay and archie bunker (Miss Lyn, at the Burren, tossed in Don Rickles). there was a lot of "what the fuck?!?!?!?" and a low rent apartment in Chelsea, Mass. ( i spent my 50th summer in that cesspool), lots of no-class, politcally incorrect jokes but I LOVED it, coz it WASNT politically correct! (as in; did they REALLY say that?) NO minority was safe and that's the point, to be able to laff at oneself vs. Uriah Heep's LOOK AT YOURSELF. lastly, gud music especially Ray Charles "mess around", which is kinda rare, as Ted the talking bear drives car into barn...and with all the weed references, target audience is....watch this stoned! truly a '70s movie in that respect, which,when elected president after i defeat Donald Trump AND Sarah Palin will be the way life should be! My president of vice? ALICE HIGHLAND!!!!! (he wants to be "elected"!)