7/21/2014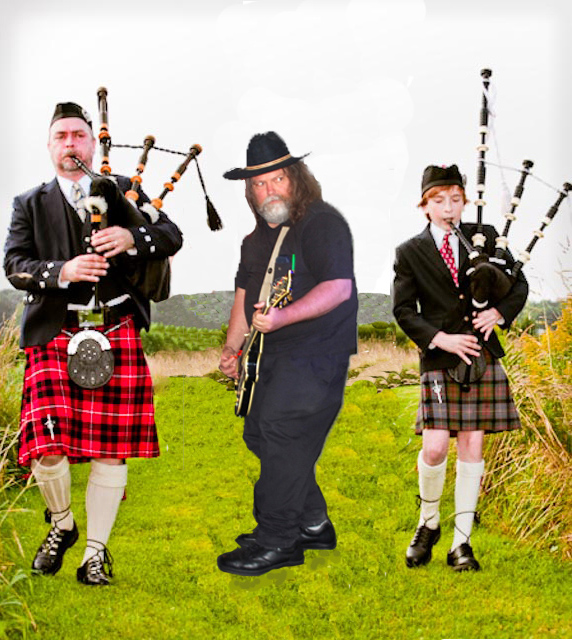 Monday July 14, 2014
Skippy White 1330-AM WRCA had great motivational gospel and Bob Bittner WJIB 740 AM had some great "classic country" like George Jones and "PT 109"-Johnny Horton (America First!). Brattle Theatre double feature (I AM a critter of habit!) Intolerance (1916) and The Three Ages (1923); silent films! (Buster Keaton/DW Griffith;GREAT stuff!) also toss in reading rock bios at the Harvard Coop; SO check out Carter Alan's WBCN book! I don't even like U-2 much ("grounds for divorce!") but he IS a good writer; fact: Allman Brothers opened for Velvet Underground at Boston Tea Party, photo in book! also Peter Wolf as WBCN dj...THEN, Algiers Coffee House, Rob "Outpost 186" Chalfen (WE are critters of habit), hangin' out discussing the '60s in Boston; TWO facts I never knew: teenage Rob spinning Sun Ra on WBCN in '60s and also, he went to Museum School with Jon Richman! so support Outpost 186, it reeks of Crawlspace; Angela Sawyer of Wierdo Records HAS an upcoming gig, Stenson Eddie Flowers, take note!"......
Tuesday July 15, 2014
a bit of Gizmos news: Columbus Day Sunday Gizmos at Middle East DOWNSTAIRS; Highland/Quirk last played there with the LEGENDARY Keith Beauniece and "down on the street" was "pissah!" also Goner Records doing a Buchanon and Goodman type record; e.g. "Ken, when the girl said "no, what'd you say?" cue in "that's cool" music....Gizmos at Wierdo Music, Mass. Ave. Columbus Monday? workin' on it! AND for Ken "Boston Gizmos" Kaiser: WJIB song of the day; "1230 (young gurls comin' to Canyon)"! also have lately heard "Words of Love" by Mama Cass and Papas on that. If you can believe your eyes and ears toilet cover (some WERE blocked out,'66 censorship....ya gotta be a record geek)...also "dream a lil dream of me"; Mama Cass THE best singer out of Maryland til she died in '74, then my cuzzin Martha Hull came along Hot and Cool, Slickee Boys '76".......
Wednesday July 16, 2014
why do I spend $10 for a Brattle double feature? 7 pm-11pm air conditioning! Citizen Kane was brilliant, though I slept through first half, I see why Phil Spector watched it OBSESSIVELY (read Ronnie Spector bio) and Magnificent Ambersons....well 9:30 pm IS past my bedtyme....Monday/Tuesday they're celebrating some f***in' di-rector; do I look like a fricken film student, like James Douglas Morrison? as an aside, Concession Gurl had a mix-tape that had Dolls "Jet Boy" (covered by Johnny and Jumper Cables '89, maybe?) and Sunday during the Buster Keaton silents, she blew my mind with the Damned "Born to Kill"; album track, not a 45! WJIB song of the day for Ken Kaiser: "Winchester Cathedral"! speed it up "Beat the Beets" style...next Korps reunion...surely! (I jest!)"........
Thursday July 17th, 2014
Waitin' for Carl Biancucci (Tea in China, VARULVEN records, best label EVAH!) at a Starbucks in Quincy Center, readin' the Wall Street Journal; Music To Read By: "hey gyp"- Donovan; "Born to follow"-Byrds; "you dont have to cry"-crosby stills/nash;then Young: "dont let it bring you down". Carl had a 1971 live Grand Funk cd, even better than Live Album; NO Craig Frost, and slower tempo "footstompin' music" with Mark Farner (my distant cuzzin!) on keyboards. Miss Lyn decided the Ken Kaiser song of the day on WJIB was Roy Orbison's "Candy Coloured Clown" and she showed me an AWESOME WJIB article in the Cambridge Scout, Bob Bittner with his 45 collection, cardboard separators for artists, all labeled big block letters....i was gonna nominate "stop in the name of love" for Kaiser song of the day since he liked "band of gold" so much, but Miss Lyn went for Orbison (Orbisons have roots in Ulster; me and my cuzzin Miss Lyn have roots in co. Tyrone! so phone erika baddu!)"....
Friday July 18th, 2014
after lissenin' to a Charlie Mingus cassette and watchin' Scy-Fy channel with Miss Lyn, I hoofed it to Tavern at End of World, running into Natalie Flanagan (that's EVERY Thursday residency!) Captain Easychords had on his Captain and Tennille hat, did some solo '70s piano stuff, then joined on guitar by Tony Kacynski (Figures on a beach) and Gary Mondello, bass (Metropolis), soundin' kinda like "Lady Stardust" Ziggy-era Bowie and a lil mid-70s Elton John. good stuff, I liked it! Vikki Porter had been in Human Sexual Response/Arthur Slick and the Nice Gurls/Limbo Race/Gizmos (Vikki knew Mark Frazier, Unattached)....and Vikki's band! Doug Vargas, Young Snakes, Gary from Metropolis and Clark Goodpaster (the Dark); all bands i saw at the Underground! VERY early '80s sound, again, good stuff. Leg troubles = missed Natalie, but think there's a Sally O' Brien's gig ass end of month. Weekend maybe plans: Fritz Lang films, HFA, Matt Gilbert (Harlequin) 50th at Cantab; Tsunami of Sound/9th Wave (SURF!) at Plough and Angela Sawyer (Wierdo records) at Outpost, formerly a 186 Hampshire Street feminist bookstore....Dad's ancestor William Spencer arrived in Cambridge 1630; I cant Quit Her!".....