10/23/2023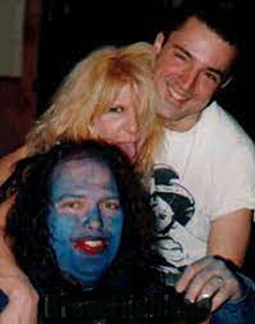 Kenne gettin' in the Halloween spirit

Monday, October 16, 2023

day of Thor 12 october 2023. "3 AM or nearer":the Guess Who. Coast to Coast AM 680 AM WRKO. "Appalachian Conjuring" the book! Tell me I wasnt awake for THAT! Pat O'Keefe and Misty Connor guests: "Granny witches", witch remedies goin' back to late 1700s" She said many granny women in appalachia believed in God and Bible but recited different proverbs for illness.

In pagan tradition, might be considered spells, but for them it was prayer. Well,ma is mah cuzzin and she always sez "I can do all things through God who strengthens me'. Age 92 all sa!"...

Tuesday, October 17, 2023

Friday 13 october 2023.coast to coast AM. Ian Punnett host. FRIDAY THE 13th! lotsa cool colonial masonic facts (one of my hobbies) but then a caller called in whom operated an elevator and talked about the 13th Floor! Then, maybe mark anthony (guest) asks ian (again, this is "3 am or nearer") "have you ever heard the 13th Flloor elevators?" and, as knowledable (FANATIC FACTS!) as Ian can be, he HAD NOT heard Roger Kynnard Erikson (whose great-grandfather Andrew jackson Kynyrd was wounded when Sherman burnt Atlanta, though "it wasnt me" coz my great-great grandfather Darling was a POW at Andersonville...Civil War geekage, NOT sorry). Anyway dudes, imagine hearing "you gonna miss me" at zero dark thirty...PLUS there were lights in my room, a squeaky door and I heard a animal presence! (Peekaboo?)....

Wednesday, October 18, 2023

"saturday 14 October 2023. coast to coast AM (I been kinda bed ridden). richard syrett- host. Christopher P. Garetano discusses Texas Chainsaw massacre, classic movie AND Ramones song! (the true stories behind the Texas Chainsaw massacre) I think there's a podcast on coast to coast site. check it!"....

Thursday, October 19, 2023

day of Thor. 19 October 2023. The Pontoon Palace WMBR . Rich Pontius. 0609. Bob Dylan "Gates of eden". live-1964- concert at philharmonic hall.

This was Halloween 64 and even better than the 15 Jan 65 recording, released 20 July 65 as the b-side to "like a rollin' stone" MAYBE first Dylan song I heard. Ma worked a dentist's office and said "all those college kids seem to like that Die-Lyn", a tale I shall tell her Children's Children's Children!

Friday, October 20, 2023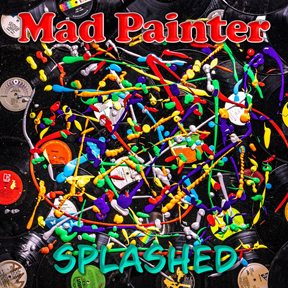 day of Thor. 19 october 2023. LOTS of mad painter news, too much to grok (Robert A. heinlein sings "Grok around the clock!"). BUT, and Ted Niemiec of the gizmos DOES say that with two TT's, "Lie to Me" off mad painter Splashed cd played in Roseheim, Germany. As a fan of "Jean Genie"/Gene Dante and gene-genealogy, Roseheim is in bavaria; my great-great-great-grandfather left there, landed NYC 1773 JUST in tyme to "be on the winning side" in Amerika First revolution. WAS more X-Static than I am over Static X that five hours west of Rosenheim was Gee Julie's Swiss-Deutsch Mennonite ancestors in Knonau which is near Zurch whence came the Fahrner forebears of Grand Funk's mark. If you're STILL following me (or saying "Goodbye Yellow Brick Road") "Lie to Me' by mad painter is a kissin' cuzzin of Grand Funk's "Mean Mistreater" (off the Live album and I DO channel my fellow Aries mel Schacher)...hey, it was a slow news night on Coast to Coast AM (HOW many tymes do i wake up to hear "I beleive in Reincarnation" as the lights flash and the Doors of perception creak?)"......
Saturday, October 21, 2023
saturday 21 October 2023. As my distant cuzzin Justine Covault DID ask "when's your next gig, moddafocka" (channeling Schmel Herbie Hind!)and that IS Anklin Dan presents at Lost Horizon, Syracuse NY Friday 27 Oct 2023, Kenne Highland's Air Force. Be like the Young rascals and "do the syracuse"! (youtube) Mad Painter related is our cat-loving singer Sharon Crumrine at the Lily Pad with Ginger Ibex sunday 5 Nov; Lastly, mad Painter at Worthen Attic in Lowell sunday 10 dec 2023. Two bands/two states/two different months, we are Thanklin', Dan Anklin'!