10/24/2016
Monday, October 17, 2016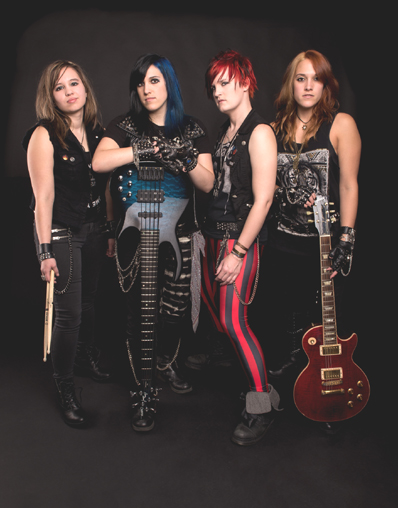 Flight of Fire
"Gee Julie and I attended a Halloween housewarming party in Tufts/Medford area; some Berklee kids were blasting Zombies and Doors, then their own cd...they are Flight of Fire and read about them on Twitter! opening for Lita Ford in Fall River and managed by...LIZ BORDEN! of course, I am merely Tragically Hip coz Paula from WMFO already knows of them and Friday last (14 oct 16) they'd played the Cantab with Fireking and the Knockups...since Craig Bell had cancelled at Midway (coz "The Tribe" deafeated the Sox? "Runnin' Scared"), I coulda almost went but opted for American-international's THE MINI SKIRT MOB on youtube...I told Tony Kaczynski they had more hairspray than Lizzie Borden AND Figures on a Beach combined! check out both bands on youtube! (why is this reading like Billy Master's gossip column in Bay Windows? "I'm just a regular dude"!"".....
"40 years after I met the ramones on Miriam Linna's birthday; sunday 16 October 16 is John Keegan's birthday at midway café. up first, David Yanolis. (google him) and he went to Berklee but heard Velvet Underground, "started a band"-Eno, and played bass on 2012 Black Merchants of Opium or whatever Turkish Queen called her band. a lot of cool echo guitar and use of tapes; VERY Jim Condon (RIP). The First Supper; dude meets John Keegan in line to buy Lou Reed tickets...hmm, a trend, Lou from beyond the grave smiles sweetly; there ARE no coincidences"! Ken Kaiser swears he hears the Gizmos "Muff Divin'" as played by John Genzale; John Keegan plays sax on last toon which sounds like Real Kids playing "Loretta"; a North Shore Chuck Berry sound. Jiblantos are truly awesome, the violin somewhere between JOHN CALE and papa John Creech. "Goo Goo Muck" had guitarist quoting riffs in E, like "Gloria" and "satisfaction"...a true Highland maneuver! LASTLY, "zig zag wanderer' by my distant cousin Don van Vliet ('we're new Netherlands punks and we don't take shit from Kaisers that got to Little Germany by 1850!), the joint was JUMPIN'! Trusty Sidekick now has a Rolling Stones/Vatican Sex Kittens lineup of vocals, two guitars, bass, drums....REAL high energy and that's Tony Kaczynski and that Byrdland looking guitar he has; good harmonies and he was almost at a Jim McCarty Rockets-era level. Trick Wallace pumpin' a good bass groove, drummer was in Midnight Creeps AND triple Thick when I sang Roky Erikson with them. the bloke that owns tavern at end of world sure has some whack lyrics, but "bizarre lyrics", "raw riffin' rock"...hey! that's half the gizmos credo!"....
Tuesday, October 18, 2016
"reading the paper edition ("of you"? roxy music) of Harvard film archive schedule, some good stuff coming up; some free screenings (I like free) and a month of BLACK CINEMA= blaxplotation; who knows Bob Both who engineered Hello World by the Korps COULD have done some of these films! My introduction to Harvard Film Archives: Gay '90s, when Monica Lewinsky was in the White House, William Ruane III (RIP) called up my distant cousin Linda Garreau Highland (RIP) coz he was bringing Doris Wishman (RIP and "rain of death") to Harvard Film Archive. I stopped in Pipeline Records, Mass. Ave., saw Chris Porter, whom booked Mama Kin and gave me a Goody Goody Gumdrops gig January '98, and Doris Wishman autographed Linda Garreau's VHS of Nude on the Moon (trailer on youtube!).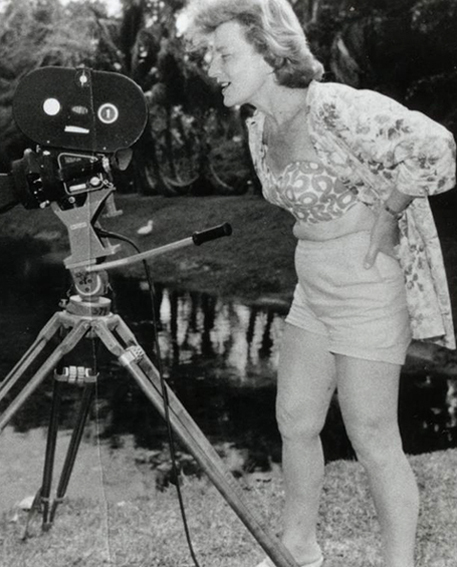 Doris Wishman
She COULDA been Russ Meyer, but she was kvetching about being a woman in nudie films and looked like your bubbe (?!?!). Geldt also, I dug that kvetch (frequent KENplaint of mine!) did a google on Doris and youtube and her legacy DOES live on, so DO check out this film pioneer, whom, till Ruane III told me 'bout her, was HOPELESSLY OBSCURE (didn't expect to see him at Wizz Jones Johnny D's either, but it COULD have been a clone, but Snowden hasn't leaked THAT information yet; all those Billy Ruane clones were transmitting back to the Kremlin and the "two headed dawg"; Iron Curtain falls, Ruane has served purpose, Coast to Coast say they iced him...Billy Raune KEnspiracy theories! Just like Linda Garreau HATED the Beatles, got note for having a sight, they SAY they found her on kitchen floor, heart attack in Austin, but that's too close to Dallas, so I say it was a right-wing Beatle lover, kinda like that asshole that shot Lennon as the Korps watched Howard Cosell; Linda Garreau being a Bernie supporter, agent "#9, #9, #9" figgered it was one less vote for Bernie...aint y'all glad I wrote Hello World guarding the NSA?".....
"Goldy McJohn of Steppenwolf just accepted my friend request! they're getting inducted into rocknroll hall of fame, sent a couple other 'Wolfers friend requests...that heavy organ on those '60s 'Wolf records...nice to friend an inspiration!"....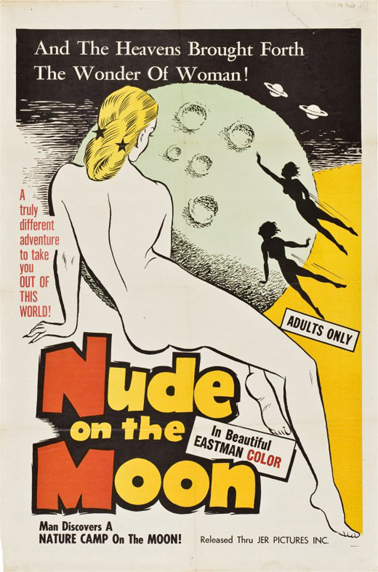 Doris Wishman

Wednesday, October 19, 2016

"a good Hopelessly Obscure practice for Worcester; with Tequila drank from a Kaiser-to-Keegan birthday present of a skeleton and sombrero, it WAS like a Masonic lodge meeting! If you put four guys in a room drinking Budweiser and they start playing Montrose covers leading Swingers Resort drummer Thomas Bull to declare "this is the most ridiculous practice I've ever been to in my life!" (Johnny and Jumper Cables 1985), this was close. Ken Kaiser wanted to fine anyone who started a song with a story "remember that tyme that you"....but covers of "Hocus Pocus", "Lord of the Thighs"and "Gimme Dat Ding" were done (Pipkins was father of THE STROKES! albert Hammond....)....next Hopelessly Obscure gig is 22 Dec 16, a Nancy Neon holiday bash; with two months off, thanks to ALL who have come to Gizmos/Afrika Korps/Korps/Hopelessly Obscure reunion gigs! (and Club Linehan-ago-go; nuthin' til January, the THIRTEENTH month of 2016). And since I AM distant cuzzins to Mark Farner, I hear tell that a Grand Funk Railroad of Don and Mel at Topsfield Fair ($11) wasn't QUITE the same; it's like Brownsville Station without Cub Koda or ANY Kenne band without...Kenne!"....

Thursday, October 20, 2016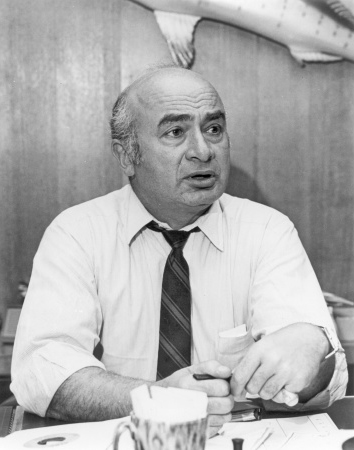 Phil Chess

"Phil Chess RIP. age 95, chess records. Both Chess brothers were Polish-born immigrants, like the father of the gruberger brothers, one of whom (Jay) shared my passion for blues. Sometyme around Altamont, I was reading a Stones bio and read about THEIR passion for Chess records. Sometyme "early 1970" (Ringo b-side) my cousin janet ("best girl on the planet"!) lent me her "johnny b. goode"/'around and around' 45, I was hooked and maybe march 1970 got the 1964 Chuck berry's greatest Hits, MONO, man $1.57 on some Ridge Road, Monroe county department store; nine months later I had a giz-tar. October 1971, besides buying Funhouse for $3.49, vince's records, main street, brockport NY, I also bought Go Bo Diddley. got have Guitar will travel by Bo fiddy cent laurel Maryland "say man back again" ("you that thing I throw peanuts at"...)...last night in honour of Phil, lissened to the first 1958 Bo Diddley album on YOUTUBE on I-phone five (plus MC5's back in the USA on youtube! MC5 on I-phone five! mono sound like my MC5 8-tracks!). I hope Ken Kaiser will remember that the Chess brothers are currently in rocknroll heaven smoking a Kaiser cigar with Nathan Kaiser and Max and Oscar Gruberger...that's half a minyan!".....