11/28/2016
Monday, November 21, 2016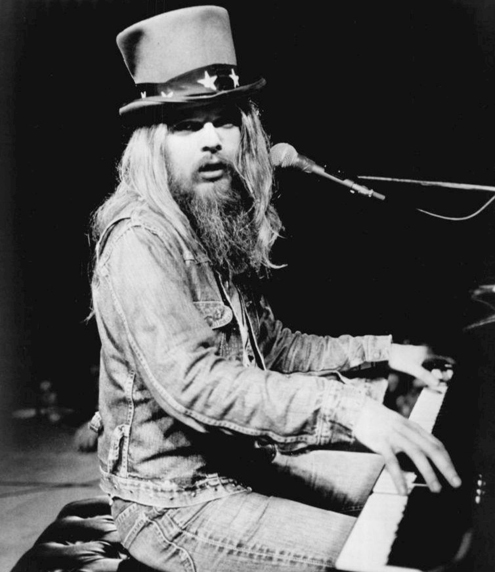 "Leon Russell, RIP. obviously I prolly heard of him via Joe Cocker, Mad Dogs and Highlanders. "I read the newsfeed today oh boy" to update the Beatles to facebook. actually it was a week ago. ok, so I got to play with dead people and Claude Russell Bridges is already on ancestry.com via his "lil sister". was an okie from TULSA, not Muskogee and Wikipedia lists classmates of Anita Bryant and david gates of Bread...hmm....submarine races with Anita Bryant, class of '57...ONLY if I go Back to the Future! so a couple blokes at work think I favour Leon, whom seems to be of English/Scottish/welsh descent like my dad. one Englishman was the Frakes family, found a great website on this ole Boston family and Leon has an ancestor buried in the ole Granary graveyard! need to FIND that grave! otherwise, how does this tie in to my Detroit Dad's father's Del/Mar/Va ancestry....Leon descended from a Welshman name Powell who was in Jamestown 1611, Dad's Knotts ancestor arrived, convicted, deported felon 30 sept 1617...400 years ago hangin' with Leon Russell! there's also the Scottish McKay family (reckon that's Leon's tartan plus red hair) AND from prince George's county, Maryland, the PRATER family (also in same county: "John Watters, the Quaker" yes that IS mister pink flamingos ancestor!). the Prater line married into one of my MockBee uncles there, so yeah, my aunt by marriage is Leon's Russell's cousin and all these DAR "Delta Ladies" are claiming some kinda Jim Bowie kinship. don't forget Maren Duvall the Hugenot, you can tour his plantation and his descendants are Robert Duvall, harry Truman and Obama's ma. file under and reprint in Vulchur: dead PEOPLE FACTS!!!!"....
Tuesday, November 22, 2016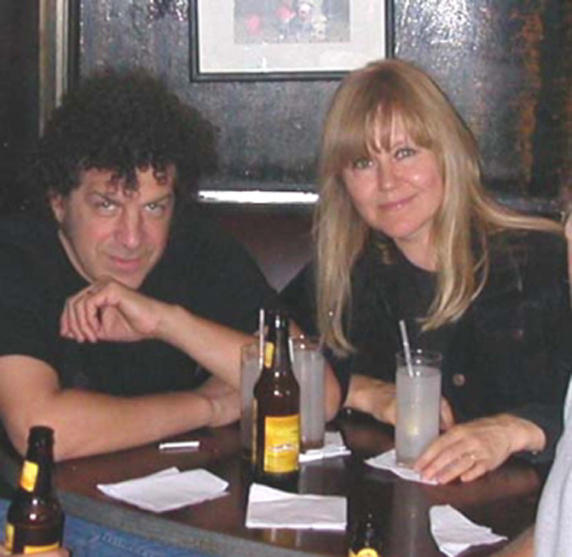 'also, Monday morning facebook newsfeed, looks like Billy Miller Norton records died on the 13th. He had been quite ill but what a 39 year love story of him and Miriam Linna; and they met at a record convention in 1977! Now THAT is true love! I wrote for Kicks as a marine in '70s and met him a few tymes in Boston; in fact first tyme was at a lyres gig at that laundermat called The Underground; he'd seen five copies of afrika korps music to kill by as $4 cutouts and a deal was tried to be made. sadly when he returned to Boston and saw me, records WERENT in cutout bin but he DID call me Mr. Afrika Korps as in "hello mister afrika korps". later on Norton records, Mj Quirk was a big customer, at our first jam (which John felice of real kids set up with, kendall café, cambridge); sunday 4 june 95: "I know billy and Miriam"; so I decided Mike was alright plus it WAS Ken Kaiser's birthday! facebook, friend Billy, read about his health and love of records AND NY mets, photos circulating of him and chesterfield kings...fucken Mo Tucker of velvet underground wrote on MY wall, expressing sympathy for Billy; I wrote on his wall "say hi to Bo Diddley for me'; right now they're playing 'do the touch" b/w "Kenne Highland at large' in rocknroll heaven, Jay gruberger on bass...waiting for me"....

Wednesday, November 23, 2016

so maybe Monday 14 November, coast to coast AM, 0300/0400;George Noory interviews Kenny Aaronoff, john cougar's drummer, new book: sex drums and rocknroll. pretty interesting for a mainstream rocker but dig this: Indiana university 1976 alumni! I was in Parris island when he got the degree but we need to find out his dorm, since freshman ted niemiec, IU '79, was in wilkie south, of course. DID Kenny see patti smith/MX-80 at IU? (I doubt it); read Gulcher? (the hippies all hated me for my lester bangs type writing)..NOPE. besides being 23 on Saturday 20 march 76 when we recorded first Gizmos, I DO wager he went NUTZ when IU under Bobby knight had that undefeated basketball season. did eddie flowers and I drive past him as eddie blasted '"c ycle annie" or metal mike saunders "got a dagger for you jagger"? smoke legal pot this trump presidency

Friday, November 25, 2016

"Granted, I could "Rave On" aboot AM radio and movies I seen/heard BUT: I got a gig! (kinda like that stooges documentary with "I got a right"). I can Shirley COUNT on doing Lou Reed covers with Love and Flame at the C Note Hull Massachusetts (Dad's Phelps ancestor landed there in the Mary and John; William Phelps, wikpedia). Count Joe, Lady Caroline, I'm sure MJ Quirk/John Morrill rhythm section and John Keegan sax BUT instead of Fred Pineau, Atlantics, the Hunter to my Wagner is: GARY SOPRANO! Third Rail opened for Afrika Korps Cantones sunday 21 august 77; Gary played on Richard Nolan's "sweet jane" third rail 45 (RIP Richard AND Lou) plus let's not forget Unnatural Axe on Varulven, Boston's answer to Gulcher records. For also olde-tyme sake, Love and Flame opening for THE FOOLS, whom I never have yet seen, so $93 bounce-back rate at the off-season Nantasket Beach hotel makes a PERFECT present for birthday gurl Gee Julie! PLEASE wish her many birthday wish and send sympathy cards for three years of me".....