The Kilslug Reunion at The Church
The Church 10/27/2007
Some things are just meant to go together....arsenic and old lace, apples and razorblades, KILSLUG and HALLOWEEN!
A legion of undead converged at Church to witness this unholy event including a life-sized pack of Juicyfruit gum who later revealed himself to be our favorite little Droogie: Springa!
The Beantown Boozehounds got things rolling with a few songs about getting stinko, sound advice and the crowd took it to heart.
Next up was Psycho led by that manic madman Johnny X. They really whipped the crowd into a frenzy!
Between sets the merch table, manned by Ralph, was doing a furious business. Long after closing time she was still selling t-shirts on the sidewalk.
And then there was Kilslug. There are no words to describe the splendor of the Slug. Perhaps twice the razorblades, none of the apples...a perfect Halloween.
Photos and story by BeatGirl



Larry Lifeless




Larry Lifeless




Larry Kelley




Rico Petroleum


A life-sized Juicyfruit
turned out to be....




...none other than Springa




Kennedy




Big Daddy




Anne - Mrs. Big Daddy




John




Johnny Bluetile




Eric Doberman - The soundman.
---
All photos by BeatGirl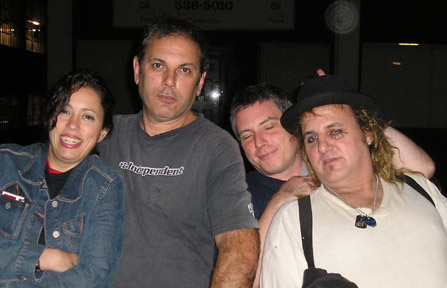 Aline, Curtiss, Eric and Springa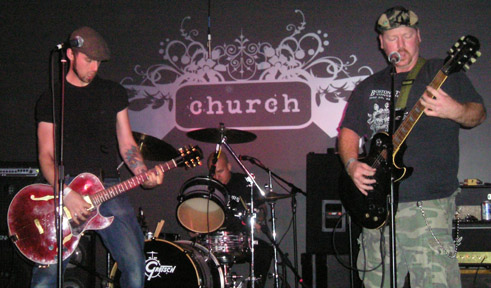 The Beantown Boozehounds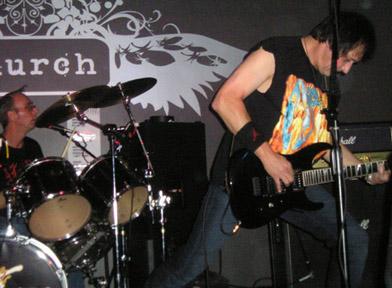 Psycho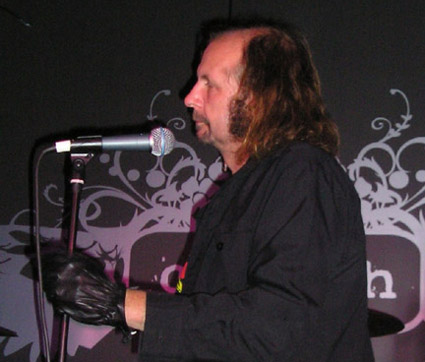 Larry Lifeless - Kilslug
---
home | interviews | photos | features |BGN issue list | reviews
links | contact us
Copyright © 2007 Paul Lovell. All rights reserved.