Late Risers Trivia Night
Greek American Club - Somerville
July 14, 2016
All Photos by John Keegan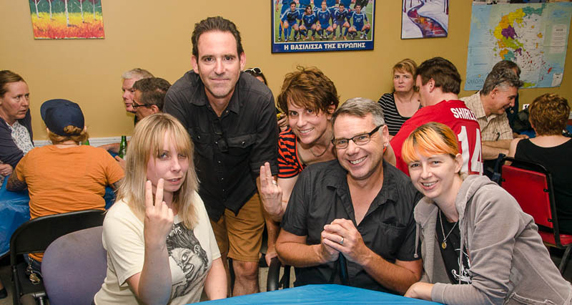 Stephanie, Darga, Galen, Ed and Andrea - runners up
We were looking forward to the Late Riser's Club Rock'n'Roll Trivia Night. We loved the first one two years ago at the Middlesex. Last year a snow storm stopped us from attending. This year it was at the Greek American Club next to what used to be Radio. It turned out to be the perfect place. Soon after 8pm it filled up but wasn't crowded. The owners were there helping all the way. They were the nicest people. They seemed to enjoy seeing the whole thing unfold.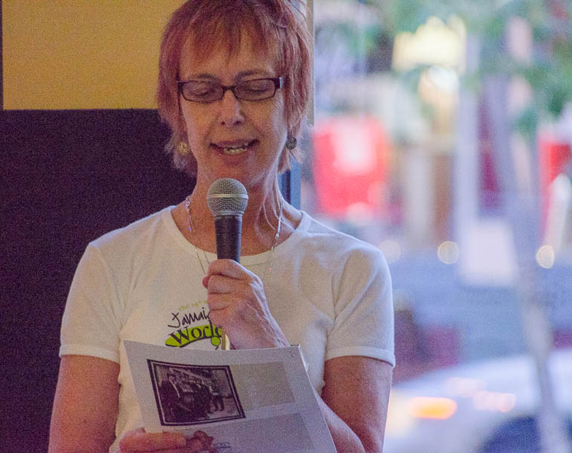 Joanie giving the questions


Joanie Lindstrom was hostess with the mostess. The prep work was done with the all-important DJ set up. The other Late Risers were running the board and doing the decorations. People got into teams. There seemed to be around eight. The BGN team name was Shit for Brains and consisted of Miss Lyn, John Keegan, Kenne Highland, Blowfish, Betsy and Dave. Slightly larger than the regulations but no one was counting.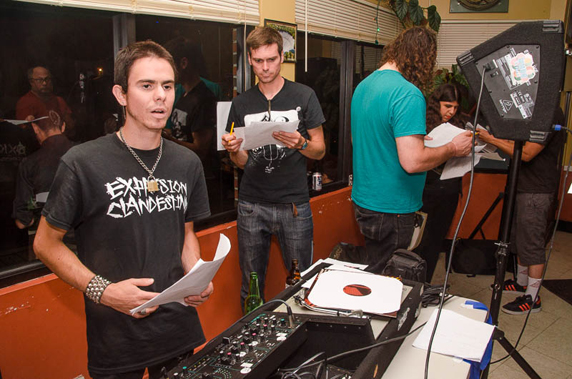 Late Risers Club/WMBR running the show
The elephant in the room was Eric Law the two time winner. Then the questions started. Here they are - CLICK HERE.
They were... easy, hard and impossible. Mostly they got the brain cells working. The formats kept it interesting; multiple choice, lyric completions and even ones where you had to hear the song. One song clue Joanie had played on her show earlier in the day so if you heard her show you were one up on that one.
The questions and their presentations were the biggest reason for the overall success. This could be Joanie's gig. She could have a regular night like this somewhere. In fact the one comment you kept hearing was "when is this going to happen again?"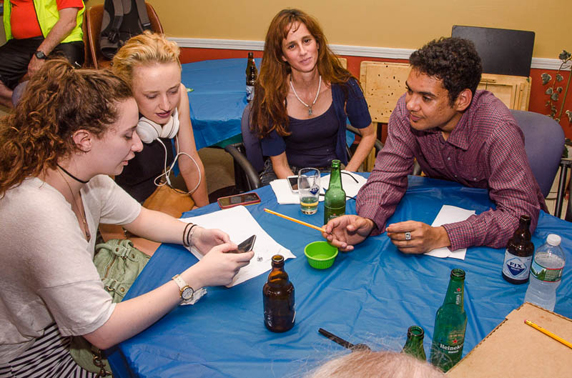 Oh oh...no phone help.
There was lots of socializing which really made for a fun night. We met Erin Amar from Rocker Magazine, John Darga of White Dynamite has there as he was two years ago...but now with Mrs. Darga, Stephanie! Michael Stewart popped in and helped, as did Sara Billingsley, (although that's not official). Mr B and Chris came in a little late to be on a team but hung around. Vinny Bratty made the trip from the south shore.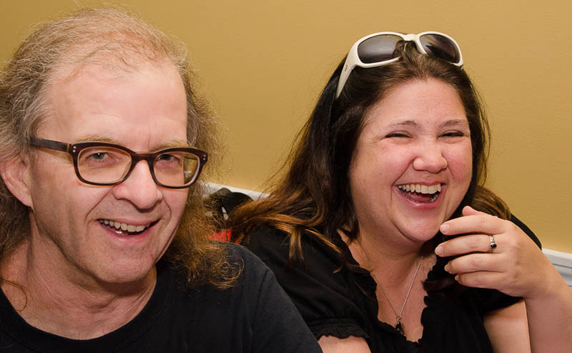 Matt Burns and Erin
Erin was on a notable team - the AARPM's who's name won the Best Name prize. With the rock knowledge of Mike Quirk, Matt Burns, Michele Meadows, Kenne Kaiser and Erin they came in third.
And of course, don't bother to ask you won - because obviously Eric Law's team with Carl Biancucci won for the third year in a row. Congrats guys!!!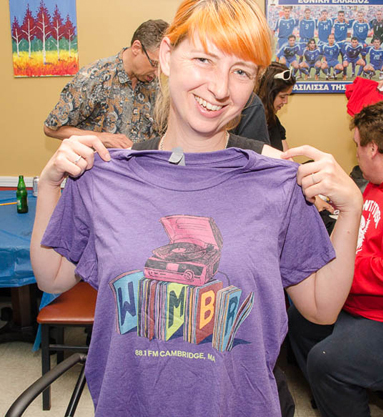 Andrea with T-shirt prize
There were some prizes as you can see in the photos; lots of WMBR logo stuff, T Shirts, sweat pants, there were CDs and a 12 pack of beer for the winners. We don't see how the night could be any better. We'd love to see it again!!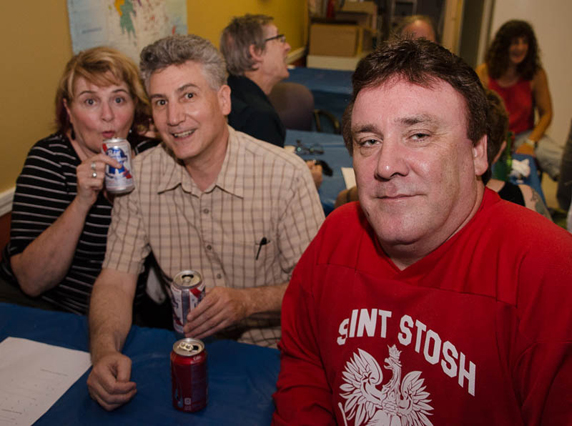 Michele, Kenny and Mike Quirk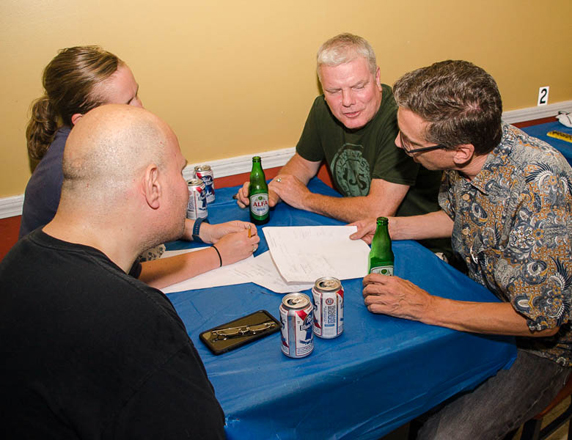 Vinny, Linda La Fever, Jeebs McCocktail and Keith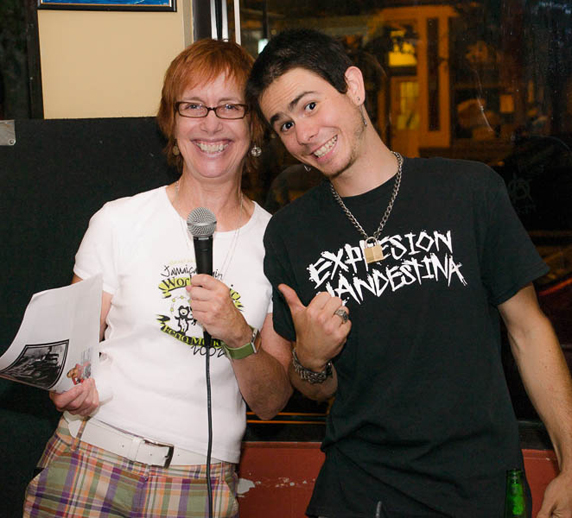 As we fret Joanie and Mateo have fun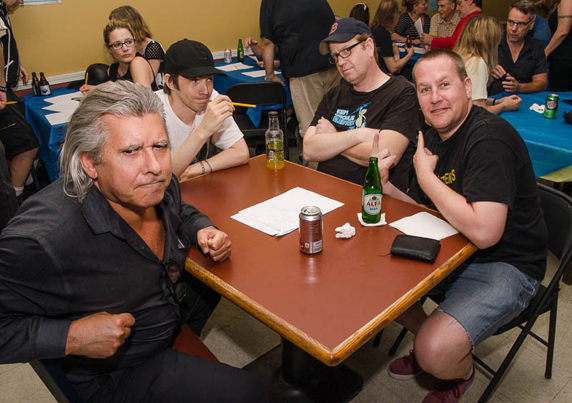 The winners circle - Carl, B-Face, Eric Law and Andrew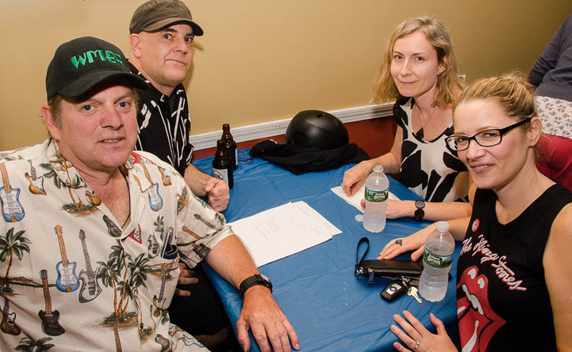 The look of confidence?
Pip from ZBC in the back left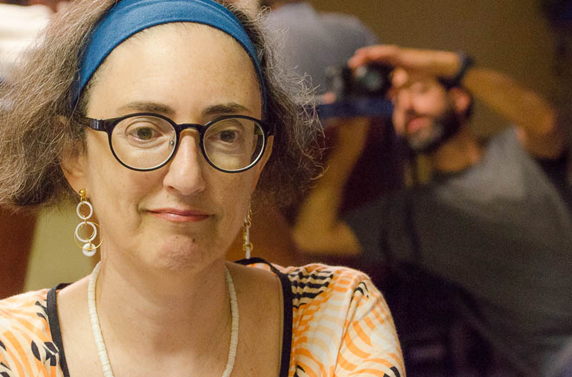 Betsy Sherman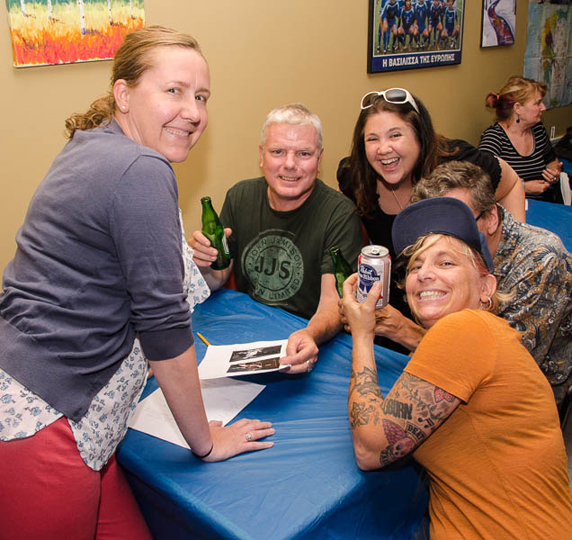 Linda La Fever, Jeebs McCocktail, Erin Amar& Nicole Tamaro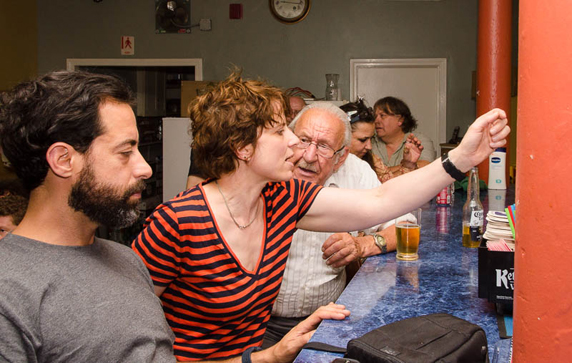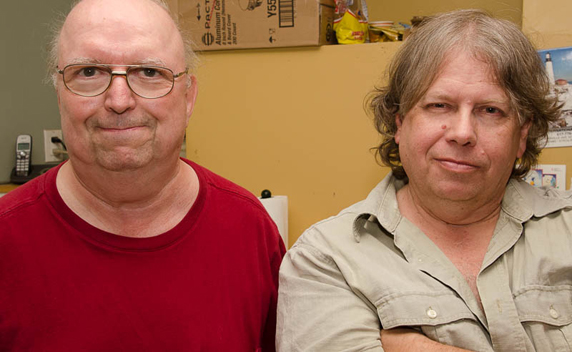 Mike Stewart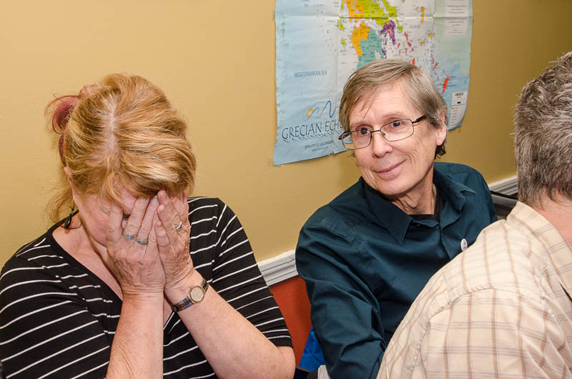 Michele and Blowfish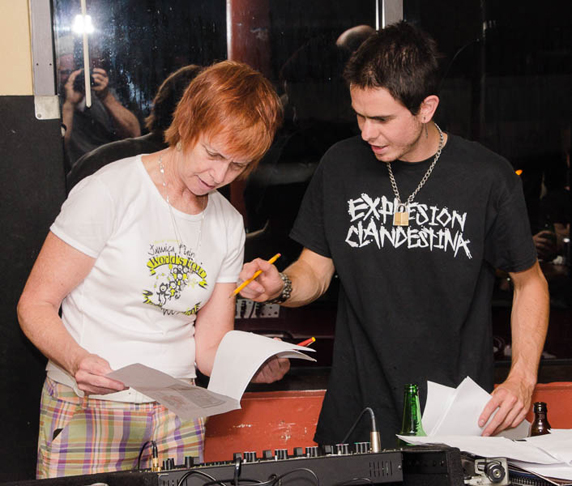 Joanie and Mateo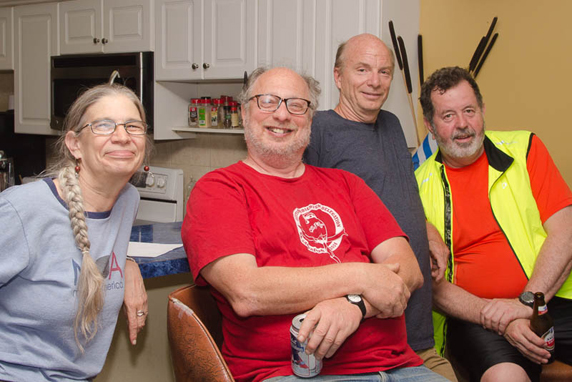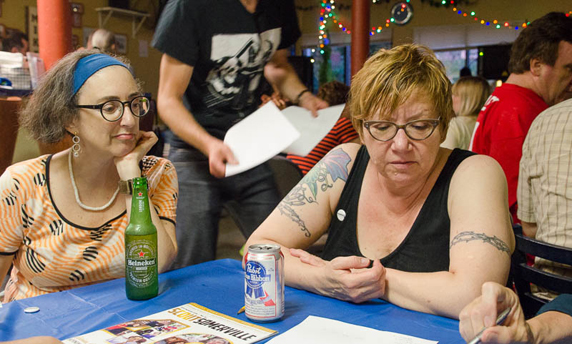 Betsy and Miss Lyn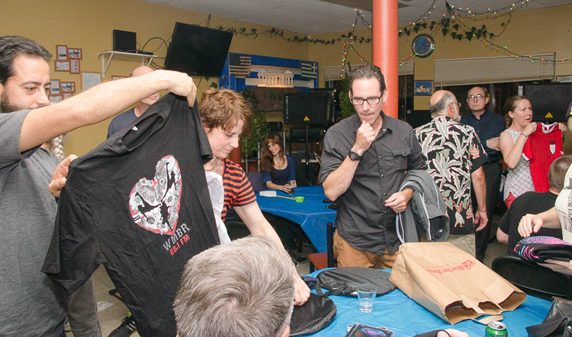 The winners look over the spoils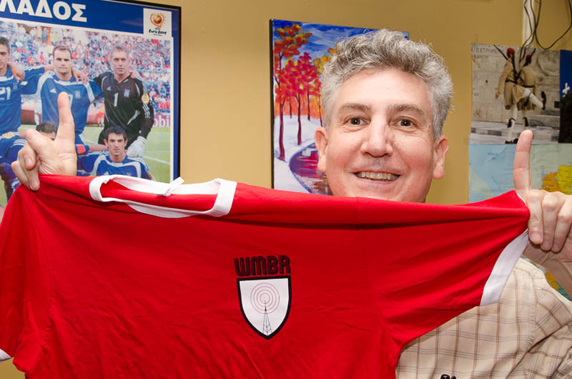 Kenny Kaiser wins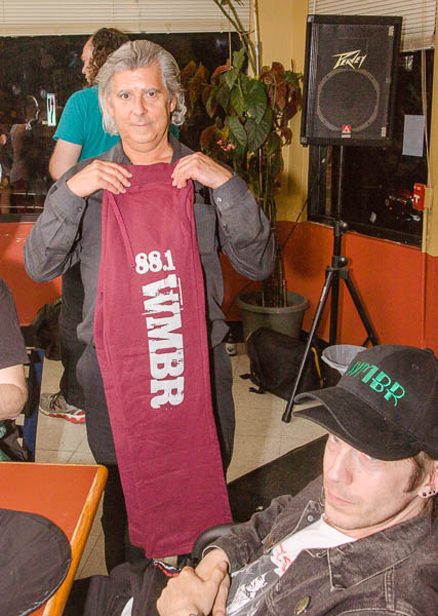 Carl is going to wear the sweatpants in his family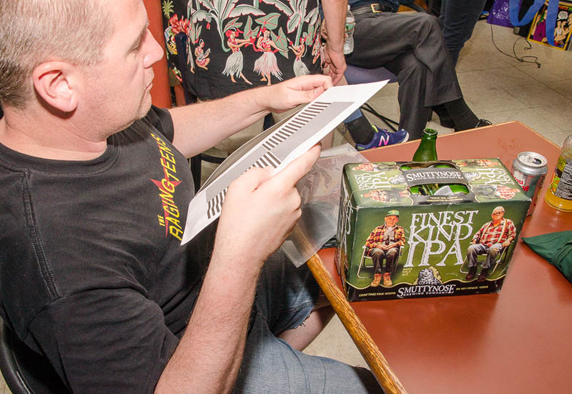 Andrew checking out the swag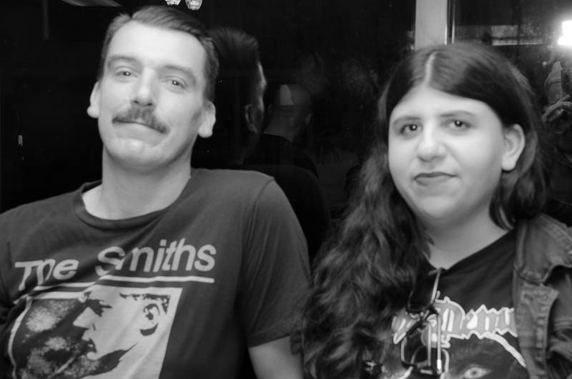 Mark Francis and Angela of the Late Risers Club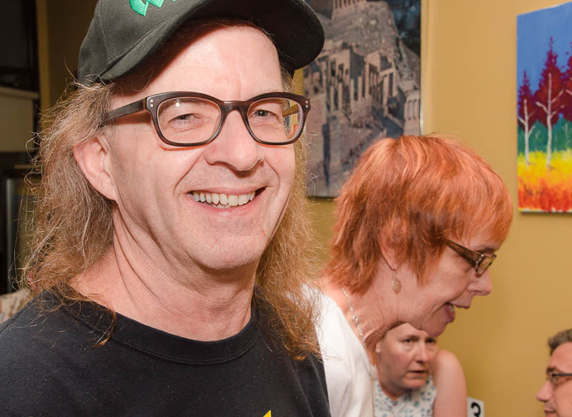 Matt Burns and Joanie
Joanie , Galen, Jeebs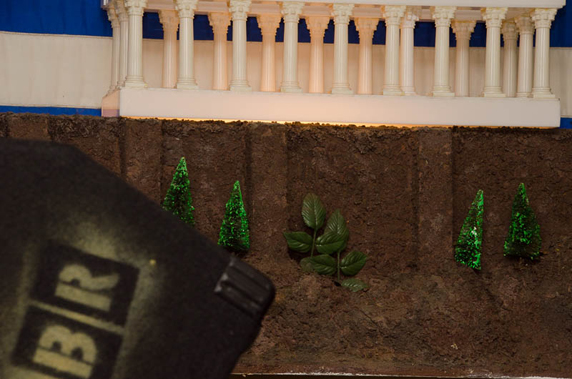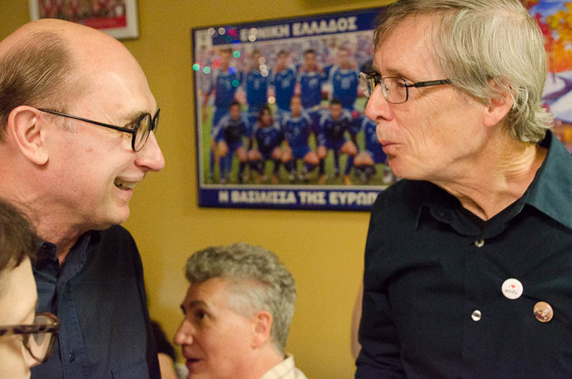 Mr B and Blowfish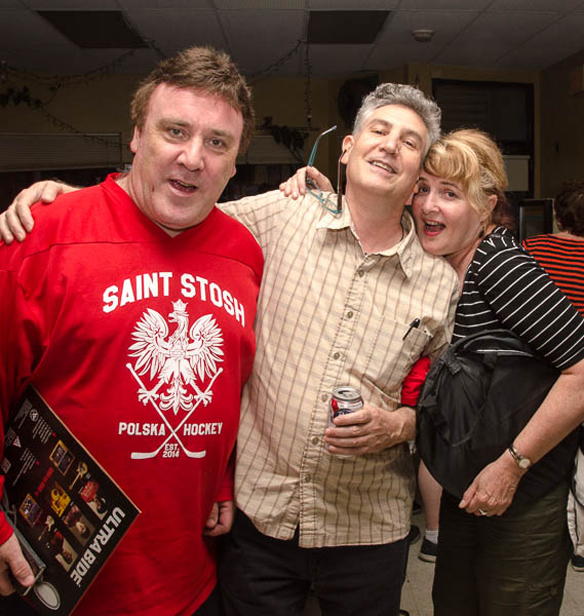 Quirk, Kaiser and Michele Meadows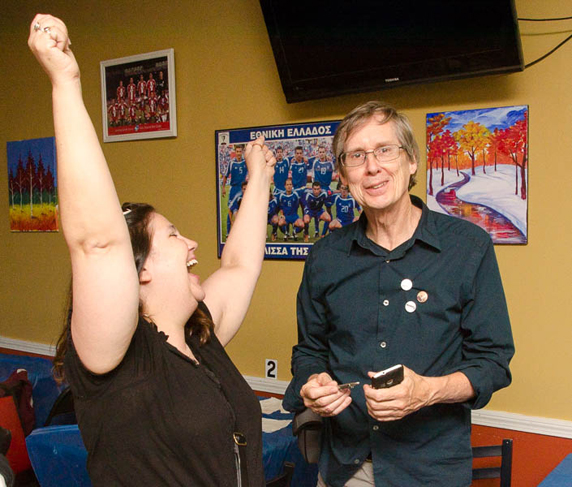 Erin celebrates - Blowfish didn't win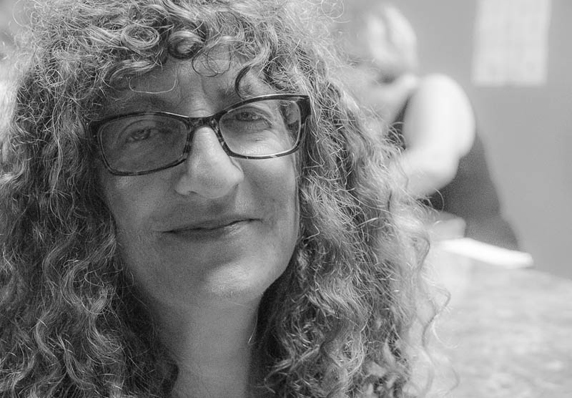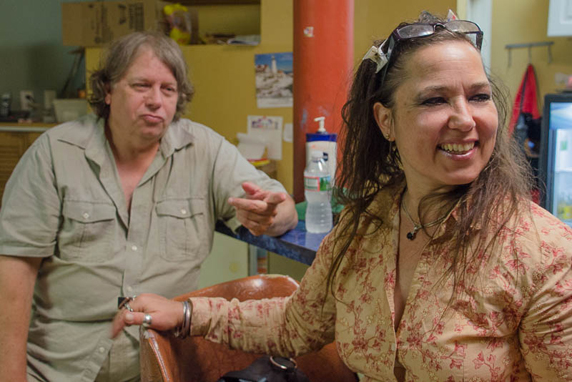 Mike Stewart and Sara Billingsly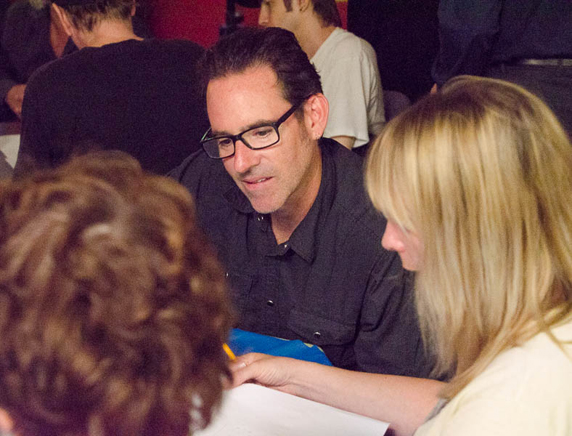 John Darga and team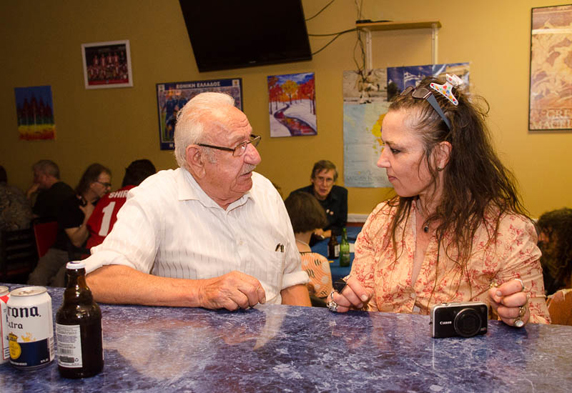 Sara talks with Mike the owner of the Greek American Club