The BGN News Archive
January 24, 2022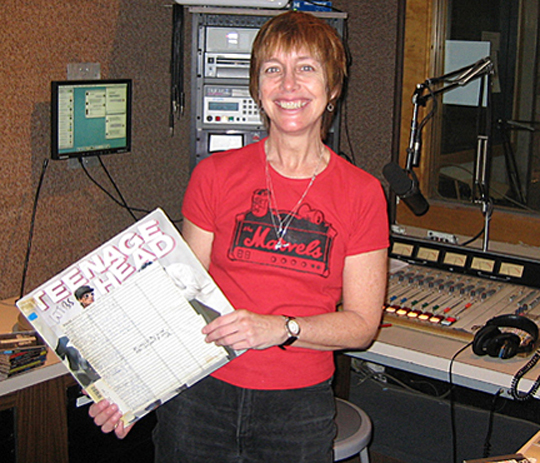 Joanie Lindstrom - 35 years at WMBR
Happy LRC Anniversary to Joanie Lindstrom who celebrates her 35th year on the air at WMBR this week!!!!
She's got a special show for this Thursday. She'll talk about all her favorite shows at the Rat and play songs from those groups. That should be cool!!
Joanie is on Thursdays (for 35 years – so actually you should know that by now, right?) on the Late Risers Club from 10am to noon. And of course the show will be in the WMBR archives for two weeks after that.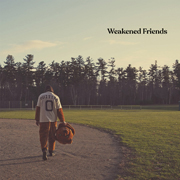 Weakened Friends were frustrated when Omicron stifled their push for their newly released album Quitter. Now they've lined up a tour from March 9 to May 11 with 25 dates across the US, ending at the Sinclair in Cambridge. Then it's 21 shows in Europe! They've always been a hard working band.
The tour dates are listed on their web site and here's The Weakened Friends Facebook page
For everybody else the news this week was that headliners Rage Against the Machine bowed out of Boston Calling but to us the news was that The Chelsea Curve got added to the bill!! Congrats to The Chelsea Curve. Now if we could only get more local rockers in that show.
Boston gets its own Oi! Fest with The Welch Boys, The Bluebloods, The Abductors and Ice Cold Killers at The Midway in March (see in gig listings)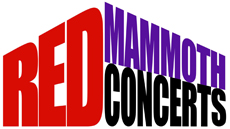 Red Mammoth Concerts part of the Red On Red and Woolly Mammoth collab has another "showcase" coming up at the French Club in Waltham on March 5. The night will be a tribute show to everybody's favorite British group: The Faces. More in gig listings
Lee Ving of Fear has posted on Instagram that the band is recording their first album in 20 years. Here's a vid of them in the studio. This info is from Punknews.org
Guitar.com has an article on Television's Marquee Moon. It's not long but gives the early line-ups of the group and a description of the album's early recording.
We like that the writer has a sense of wonder about the album even as he tries to describe it. The songs are "miniature six string symphonies", "jigsaw pieces fit together" and "it's plate spinning made art."
The thing about Marquee Moon is that it's not punk ... it's not anything but what it is. It's stood by itself and unmatched from the day it was made. The article is here
Here's the album on Spotify below.
---
VIDEOS......
Before Bauhaus: How Goth Became Goth is a very enjoyable 26 minute critical review of the history of goth on the YouTube channel Trash Theory. They start with Screaming Jay Hawkins and give Suicide their propers.
Above is a video of a 1985 PIL concert in Tokyo that's on YouTube. It's the concert and an interview with Johnny Rotten on a train between gigs. The band is pumping, the sound is very good for a video and Rotten is in top form. The last song is "Anarchy in the UK." We found it in this piece in Far Out Magazine
As an additional little tidbit Here's Johnny walking around a Japanese city in 1983. He feeds some koi, then hilariously gets accosted by sweet looking school boys and girls who are thrilled to meet him!
Patti Smith is doing another live stream from Electric Ladyland studios in NYC on February 2. This is only going to be available for those who belong to her Substack Community.
Some more details here https://ultimateclassicrock.com/patti-smith-livestream/
But there is a video of Patti available now.
Patti Smith got the key to NYC back in December. The video has a short speech by Mayor Bill de Blasio which is refreshingly very personal. Patti then talks about NYC and has encouraging words to people getting through these pandemic times.
She then performs a song with Lenny Kaye.
Mad Painter has two new videos. This is a good chance to get a gander at this band.
"The Illusion" and "Rock and Roll Samurai" both sound like a combo of Deep Purple, ELP and Iron Butterfly - and/or add your prog group here. Boy, this group was made for Schmel Herbie Hind, his look, his sound is so right for these guys. But where is Kenne Highland??!!??
Forget those Grateful Dead nights, if you are going retro go to Mad Painter. Way more fun!!
OK, here we have the video of the week…month...or whatever. Sapling are a sharp observational group. They have tapped in the Zeitgeist before with " Everything Was Better." Video for that song
In "Bitchshifter" they are riffing on the billionaire club with Musk, Branson, Bezos and Zuckerberg. They cleverly get them all cavorting at the Framingham Econo Lodge.
The song is from their 2020 album No Sequoia. It includes the phrase " Iacta alea est" which is Latin for 'The die is cast' which was said to Caesar as he crossed the Rubicon…a little lesson for us all there.
Wow, the Shang Hi Los gets a 12 minute rant by Matthew Street about their ep Kick It Like a Wicked Bad Habit, on his video review show. He was hooked when he heard "Sway Little Player". How many times has that happened across the planet? That song received Little Steven's Coolest Song in the World earlier in the year and just recently was listed on the listener favorites on the Underground Garage for 2021.
In the comments someone identifies the cover as a take on the intro to the My Three Sons TV show. Good catch on that.
Speedfossil nails it all in their video for "Luckiest Man in the World." Lovers of power pop should come running for this, it's as catchy as hell!! The video is simple but effective. They throw in some humor with a black cat crossing the screen, a threatening chain letter and a lightning strike that misses these lucky guys.
And they are lucky because they are on Red on Red Records so that is giving them an extra boost of attention.
This week in Chapter 15 of Tommy White's ZOOM doc he covers the relaunch of ZOOM in the 90's and how the stars of SNL responded!
---
RADIO
Boston Emissions posted a new show on January 16. Anngelle Wood hadn't had a new show since late summer. Just a little hiatus she says. She played Back Helicopter covering the Bee Gee's song "Words" off their Live on Pipeline album. They make the song come alive again with their downer version.
Hear it just below.
Nice to have Anngelle back in the weekly line up.
---
PODCASTS........
Blowing Smoke With Twisted Rico goes into their Patreon material and releases We've Come For Your Band episode #3 with Duncan Wilder Johnson. They spotlight Worcester bands and venues. Anyone who was in the Worcester area will want to listen to these name checking recollections.
Tommy Sjostrom of the band Stupidity (Red on Red Records) gets interviewed by the Mighty Manfred on Little Steven's Underground Garage podcast. You can hear it here
Pete Weiss of the Weisstronauts does a stint on the Records Revisted Podcast. He takes on Bob Dylan's New Morning album. The podcast goes for an hour and a half, they really get into it.
---
NEW MUSIC/CDs......
Thalia Zedek with her band E released their new song, "Any Information" this week. That band is where Thalia does more experimental material. The drummer keeps a steady beat as the guitar pour out a sharp metallic din. The lyrics seem like questions from an interrogation. It's all unsettling, which is the point, we imagine.
There is also a video of the band playing the song on the Bandcamp page
We talk above about Boston Emissions playing Black Helicopter's "Words" by the Bee Gee's but we want to be sure you know that their Live album is now posted on Bandcamp.
They have four other fine mid-tempo smoldering burners here. When listening we don't even think of them as live…they sound as good as a studio effort.
"Army Pup Tent" begins with an unstoppable steamrolling bass that carries the song till the end.
We're going to leave you with "Young Jerks" which makes you feel you are getting a life lesson.
Richard Mirsky has keep busy these last two years with regular song releases. The latest is "The Trip Home," Despite the title and having LSD in the lyrics, Rich says this is not a drug song. Maybe it's about expanding your mind when the drugs didn't do the job. The lyrics are ripe for interpretation. The song illustration confirms it's about mind expansion of some sort. The song has the usual Mirsky craft and tasteful recording.
The Dickies are back and with a song that skirts the unacceptable. "A Gary Glitter Getaway" is using Glitters pariah status to at least get attention. The song sounds like a slice of classic Dickies pop punk.
They pair it with a cover of the Beatles "I Want To Hold Your Hand" an innocent plea of its time but you wonder what the Dickies are implying.
---
Here's some good shows coming up ..... Also note that most clubs require proof of vax and masks now!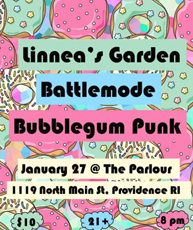 January 27 (Thursday) Key of Caustic, Battlemode, Linnea's Garden, Bubblegum Punk at The Parlour Provi RI.
January 28 (Friday) The Chelsea Curve Singles Scene Live! Nite #2: Chelsea Curve, Muck & The Mires, and DJ Mike Gioscia, spinning hits from the 80s & 90s, WFNX-night style! This is an early show 5-8PM at The Jungle (this was postponed from 1/7 and changed to this new date)
January 28 (Friday) Full Color, The 7CS, Fireking, Glow Box at Club Bohemia at The Cantab.
January 29 (Saturday) Subpunch, The P.A.'s, Fat Randy, Day Grazer at Union Tavern Somerville.
January 29 (Saturday) The Grommets, The New Frustrations, Harry & The Hot Flashes at The Midway 3PM matinee!
January 29 (Saturday) Crushed Vinyl, Paper Tigers, The Holy Rollers, Field Day at The Midway
January 30 (Sunday) The Jungle Brunch featuring The Coffin Salesman and Chris O'Grady at 11AM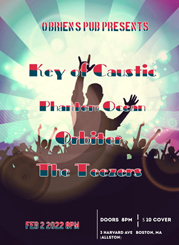 January 30 (Sunday) The Mess Around is back to normal, well sort of. With Kenne Highland and crew in tow, who knows what will happen ,,and ... Matt Charette. Plus our hosts, Tom Baker, Justine Covault, and Jay Allen 4-6PM at The Plough & Stars
February 2 (Wednesday) Key of Caustic, Orbiter, Phantom Ocean, The Teezers at O'Brien's
February 4 (Friday) Modern Day Idols and Speed Fossil at The Porch in Medford
February 5 (Saturday) The McGunks, Duck and Cover, Scotty Saints & The True Believers, Presidential Disgrace at The Midway - 3PM matinee show
February 5 (Saturday) The Jacklights, Kid Gulliver, Bad Idea USA at The Square Root.
February 5 (Saturday) Hambone Skinny, Shiny Beasts, Answerman, Doug MacDonald Band at The Cantab Underground
February 10 (Thursday) Linnea's Garden, Baabes, Adi Sun, Golder at The Jungle
February 11 (Friday) Minibeast & Royal Arctic Institute at Dusk in Providence RI (Early Show 7 PM – 10 PM!) FB page
February 12 (Saturday) Gene Dante & the Future Starlets, Parlour Bells and Eddie Japan at the Crystal Ballroom FB page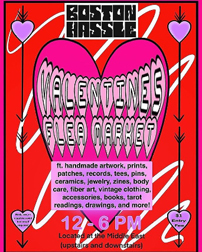 February 12 (Saturday) Boston Hassle Valentine Flea Market at The Middle East Up AND Down 12-6PM. Records, patches, vintage, posters, tarot readings, loads of vendors!!
February 17 (Thursday) Oh The Humanity! (10 year anniversary show!!), Kitner, Sky Tigers, Blame it on Whitman at O'Brien's
February 18 (Friday) The McGunks, Rockin' Bob Punk Band, The Prozacs, Follow Thru at The News Cafe in Providence, RI
February 19 (Saturday) The Nervous Eaters and Girl With a Hawk at the Burren. Facebook event page
February 19 (Saturday) Tsunami of Sound, Bikini Whale, Stop Calling Me Frank at a new club we haven't heard of before The Premiere on Broadway. It's at 517 Broadway in Somerville. Here's the Facebook page for the show
February 19 (Saturday) Minibeast with The Royal Arctic Institute & Spall at Tiki Sun Studios Portland, ME. FB page.
February 20, 2022 (Sunday) - Sunday Matinee with The FU's, Knockover City, Stereo Vulture, Warthog - 2-6PM - at Thirsty First in Lowell.
February 22, 2022 (Tuesday) JoJo Richman is at the Wilber Theater. FB event page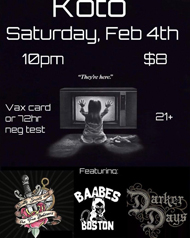 March 3, 2022 (Thursday) Actor|Observer and Godseyes at Alchemy in Prov. RI
March 4, 2022 (Friday) Actor|Observer and Godseyes at Ralph's Rock Diner Worcester
March 5, 2022 (Saturday) Red Mammoth Concerts presents a Tribute to The Faces at The French Club in Waltham, with Kid Gulliver, Justine and The Unclean, The Croaks and more to be announced!! Check out the FB page for updates.
March 12, 2022 (Saturday) Boston Oi! Fest with The Welch Boys, The Bluebloods, The Abductors and Ice Cold Killers at The Midway - FB page.
March 12, 2022 (Saturday) Paper Tigers, Sunshine Riot, Luxury Deathtrap, High And Dry at Thirsty First in Lowell.
March 17, 2022 (Thursday) Zipper, PCP & the Knives, Fraud @ O'Briens
March 19, 2022 (Saturday) The Dogmatics at The Magic Room in Norwood. FB page
March 20, 2022 (Sunday) Verbal Assault, The FU's, Peace Test, Bullet Proof Backpack, Holy Hands at The Met in Pawtucket, RI - this is the rescheduled show from last September. All tickets will be honored for postponed show or refunds at point of purchase through 11.30.21 - FB page.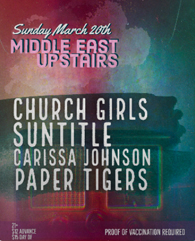 March 20, 2022 (Sunday) Church Girls, Suntitle, Carissa Johnson, Paper Tigers at The Middle East Upstairs.
March 20, 2022 (Sunday) Henry Rollins at The Wilbur for his Good To See You tour. Tickets here https://thewilbur.com/artist/henry-rollins/
March 22, 2022 (Tuesday) Henry Rollins: Good To See You 2022 at the Met in Pawtucket, RI FB page
March 24, 2022 (Thursday) Black Beach, Cronies(NYC,)Betties, Anxious Wave at O'Briens
March 31, 2022 (Thursday) The Parquet Courts are at the Royale. Tickets are here
April 2, 2022 (Saturday) Linnea's Garden, Pageant Girls, Stars Like Ours, Carissa Johnson at O Brien's .
April 22, 2022 (Thursday) Circle Jerks at the Paradise
May 20, 2022 (Friday) "Post Punk Night" with Linda Been Pardee, Ad Frank, Gene Dante, Tony Savarino, Eric Brosius, Dan Kopko, Lisa McColgan, Killian Carcosa, Chuck Ferreira, David Santos, Stephen Hart, Henry Ryan, Allison Sigrist and Charles Membrino at Sally O'Brien's Union Sq Somerville. .
May 24, 2022 (Tuesday) Reverend Horton Heat, The Koffin Kats, Sasquatch & The Sickabillys at Alchemy in Providence, RI. FB page.
May 28, 2022 (Saturday) Razors in the Night & Tijuana Sweetheart Reunion Show at Sonia, also on the bill Nothing But Enemies. FB page
CONTACT US AT....misslynbgn@yahoo.com Send us your gig listings, your anything else ya got!! You want your CD reviewed?? Contact us for that too.
---
---