The BGN News Archive
January 31, 2022
| | | |
| --- | --- | --- |
| The Flies | Scruffy the Cat | Hoodoo BBQ |
Thursday brought the shocking news of the sudden death of Randall Lee Gibson IV. To say people were devasted is almost an understatement.
Randall has been a fixture in the Boston scene since the early eighties. He was in The Flies and most famously in Scruffy the Cat. He was in other projects that ended up in compilations. You can see that on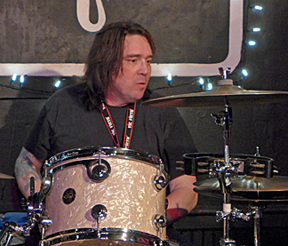 his Discogs list. He worked at The Hoodoo BBQ which was in the upstairs of the Rat in it's heyday.

His early group was the Copulators, here's a video He was also in 21-645 whose song "Red Red" got lots of airplay in Boston

In later days he was in The Real Kids. In September of 2014 for weeks at the Midway, he helped the group as they got themselves in shape for shows and albums. He's on the great Shake Outta Control album. (You can read about those shows by hitting the September 2014 links in our Archive pages. )

He was in the Stigmatics for a while. His last group was the Hummingbird Syndicate where he did some fine work. He was most happy with the song "Counting Lightning" and he posted about it on Facebook It's a weighty song about how to live and die. It goes through different sections that required a sensitive drummer with technique to do it justice. Here is a short video of Randall in the studio laying down drum tracks for Hummingbird Syndicate.

Randall also posted this "Jon Macy gets the epic drum sound I seek. Savage tom toms. Big fat snare drum." and linked to the song "We Want Love" to illustrate.

Randall was also a devoted family man, a brilliant mind and an irascible, opinionated Facebook poster who often ended up in Facebook jail. We loved reading his posts over the past few years!! This is a huge loss for so many. RIP Randall.
---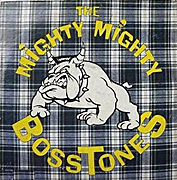 The Mighty Mighty Bosstones have decided to break up the band. There was a statement on their website.
"After decades of brotherhood, touring the world and making great records together we have decided not to continue on as a band. Above all, we want to express our sincere gratitude to every single one of you who have supported us. We could not have done any of it without you. "
Dicky Barrett who was also the announcer on the Jimmy Kimmel show for 19 years has been succeeded by Lou Wilson. The article on Primer says Barrett "has decided to retire to Arizona" (but that could just be a joke.) Some more history on Brooklyn Vegan
Vanyaland reports that JJ Gonson/Once is looking to grab the Oberon space near Harvard Square. The Art Repertory Theatre has not renewed their lease which makes it available. Let's hope!! Read more here.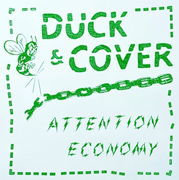 Duck & Cover have a new three song EP: Attention Economy. They are all cranked up winners done at Woolly Mammoth with Minehan at the wheel. That's a sure recipe for success if we ever heard of it. Our ears say to us that D & C has got even heavier during the Covid shutdown.
Now the bad news…the songs will be released one at a time on digital platforms starting on February 8, We think they will show up on some radio shows before that, so check out Rising on WMFO and Boston Emissions. Or you can always go to the Duck & Cover Bandcamp page and get your fix of their past material there
For the fans of the Burren's back room shows - they're going to live stream them on the 24 Hour Concerts platform. There will be a $5.00 charge. The sound will be from their soundboard and room mic. Here's their full current schedule of acts
The film Poly Styrene: I Am a Cliché is showing at The Brattle Theater this Wednesday!! Tix link in gig listings.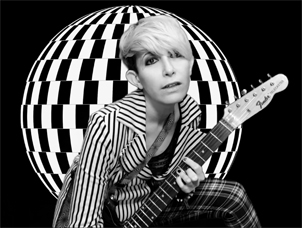 As the rest of us fight Covid with pajamas, pasta and binge watching, Linnea's Garden has been gigging and recording. Their new song "Looking" starts with a short repetitive bass riff and the song builds from that. The dreamy vocal weaves through the song with some arpeggiated chords and short lead lines. The end sounds very psyche. All nicely done! With Linnea it's all quality output.
"Looking" will be released (on all streaming platforms) on February 10th. They'll also be throwing a single release party that night at The Jungle with Adi Sun, Baabes and Pidge performing.
And there's more music down the line! "Looking" is the just first single off their full-length debut Fashion Show, which will be released on Friday, April 1 on Red on Red Records. And for that they are having an album release party at O'Brien's on Saturday, April 2 with Stars Like Ours, Carissa Johnson, and Pageant Girls. All of this will be officially announced at our next gig.
---
VIDEOS......
In Chapter 16 in Tommy White's Zoom documentary Tom tells of the time Zoom crossed cultures and there was an Israeli Broadcast Authority version on Zoom.
Barry Marshall got a short video of his favorite Boston haunts on a CNN segment. Barry's always working the angles. Video above.
Dirtnap is the source of a lot of good music. We received a promo from them pushing The Scrunchies with a video for their song "No Home Planet" which is very much worth checking out. Video above.
Two of the band members were in a Buzzcocks tribute band named the Buzzcunts. We love that.
---
RADIO.....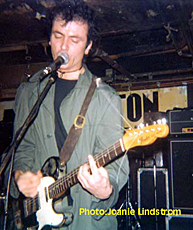 Joanie Lindstrom did her 35 Year Anniversary show on the Late Risers Club on Monday last week. You can still hear the show on the WMBR Archive page
She listed the Stranglers show. That is one of the earlier shows that everyone remembers. Joanie lived across the street from the Rat for 13 years. Sometimes the groups, liek The Dead Boys, would come to after-gig parties she would have. Some of the shows she talks about she took photos at and we have those photos on her page here at Boston Groupie News here…
Ron on Monday's Late Risers Club (hear it here) played a punk version of "Rockin' In The Free World" by the group Steroid. It resonated because of Neil Young's showing up in the news this week.
He also did a set of eight songs featuring one or two chords only. What a great idea!! That's worth a whole show we think. He started with the Velvet Underground, hit the Gories and The Weirdos and ended with Roadrunner.
One of his last songs was a new one by Death Valley Girls who made a big impression when they opened for Roky Erickson in 2017 at the Brighton Music Hall
The organ drenched garage rocker checks off all the right boxes for us. The song was one side of a split single that has sold out, but it can still be heard on Bandcamp.
---
PODCASTS.........
Blowing Smoke With Twisted Rico interviews Michael Crockett who plays in the group Trailer Swift. He also is an artist. His gallery is called the Hazel Eyes Gallery. As part of that he does some striking album covers. They can be seen on the Hazel Eyes Studio website under the heading Band Graphics. Steev and Michael discuss some of their favorite album cover artwork through the years.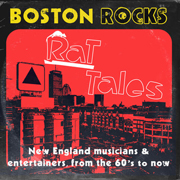 Rat Tales podcast now has a YouTube channel. They're going post all their material there ... and that's extensive. They've done interviews via podcast and also as a video in a studio, they have videos of bands on stage that go for an hour or so. Those bands include: Nervous Eaters, Classic Ruins, Neighborhoods, Lyres, O' Positive, Unnatural Axe, Willie Alexander, Orpheus, and the Cuban Heels
They interview Boston music personalities that go back to the sixties. The first video now on the YouTube channel is of Nancy Williams the drummer of the Pandoras. She remembers playing the Rat in the sixties.
You can go to the Rat Tales Channel and subscribe
---
NEW MUSIC/CDs......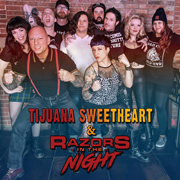 OK, Tijuana Sweetheart and Razors In The Night have an awesome reunion show coming up in May (postponed from January). When these two groups split up we asked the same question – why? Both sounded better than ever. Tijuana Sweetheart got super tight and their shows were amazing. The Razors last shows were the place to be. Here's one at Great Scott's in 2014
This week they've released a four song split EP (two songs each) You can buy it on Bandcamp.
All Razors In The Night songs are about putting everything on the line, things are serious and the time to get together and fight is now…and that's what "City on Fire" and "Always Crucified" are about. They give you inspiration as the songs roar along.
Tijuana Sweetheart have a love song with knuckles. In "Seven" the singer says it's alright to go out with her lover but if they treat them bad…well "they are going to get messed up." Talk about attitude!! Yeah! The lyrics are much fun and the performance and recording so well done, it seems crazy that this group split up, just crazy. They also do a bang up job with Turbonegro's "Good Head."
---
Here's some good shows coming up ..... Also note that most clubs require proof of vax and masks now!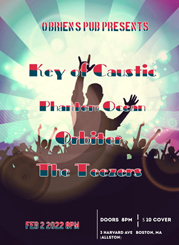 February 2 (Wednesday) Poly Styrene: I Am a Cliché is showing at The Brattle Theater 7PM. Get tix here!!
February 2 (Wednesday) Key of Caustic, Orbiter, Phantom Ocean, The Teezers at O'Brien's
February 4 (Friday) The Legendary Cazbats, Townies, Cry Babi at Cantab Underground
February 4 (Friday) Modern Day Idols and Speed Fossil at The Porch in Medford
February 5 (Saturday) The McGunks, Duck and Cover, Scotty Saints & The True Believers, Presidential Disgrace at The Midway - 3PM matinee show
February 5 (Saturday) The Jacklights, Kid Gulliver, Bad Idea USA at The Square Root.
February 5 (Saturday) Hambone Skinny, Shiny Beasts, Answerman, Doug MacDonald Band at The Cantab Underground
February 10 (Thursday) Linnea's Garden, Baabes, Adi Sun, Golder at The Jungle
February 11 (Friday) Minibeast & Royal Arctic Institute at Dusk in Providence RI (Early Show 7 PM – 10 PM!) FB page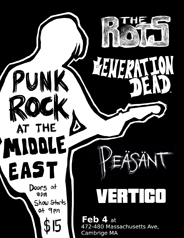 February 12 (Saturday) Gene Dante & the Future Starlets, Parlour Bells and Eddie Japan at the Crystal Ballroom FB page
February 12 (Saturday) Boston Hassle Valentine Flea Market at The Middle East Up AND Down 12-6PM. Records, patches, vintage, posters, tarot readings, loads of vendors!!
February 17 (Thursday) Oh The Humanity! (10 year anniversary show!!), Kitner, Sky Tigers, Blame it on Whitman at O'Brien's
February 18 (Friday) The McGunks, Rockin' Bob Punk Band, The Prozacs, Follow Thru at The News Cafe in Providence, RI
February 19 (Saturday) The Nervous Eaters and Girl With a Hawk at the Burren. Facebook event page
February 19 (Saturday) Tsunami of Sound, Bikini Whale, Stop Calling Me Frank at a new club we haven't heard of before The Premiere on Broadway. It's at 517 Broadway in Somerville. Here's the Facebook page for the show
February 19 (Saturday) Minibeast with The Royal Arctic Institute & Spall at Tiki Sun Studios Portland, ME. FB page.
February 20, 2022 (Sunday) - Sunday Matinee with The FU's, Knockover City, Stereo Vulture, Warthog - 2-6PM - at Thirsty First in Lowell.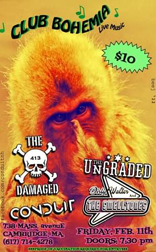 February 22, 2022 (Tuesday) JoJo Richman is at the Wilber Theater. FB event page
March 3, 2022 (Thursday) Actor|Observer and Godseyes at Alchemy in Prov. RI
March 4, 2022 (Friday) Actor|Observer and Godseyes at Ralph's Rock Diner Worcester
March 5, 2022 (Saturday) Red Mammoth Concerts presents a Tribute to The Faces at The French Club in Waltham, with Kid Gulliver, Justine and The Unclean, The Croaks and more to be announced!! Check out the FB page for updates.
March 12, 2022 (Saturday) Boston Oi! Fest with The Welch Boys, The Bluebloods, The Abductors and Ice Cold Killers at The Midway - FB page.
March 12, 2022 (Saturday) Paper Tigers, Sunshine Riot, Luxury Deathtrap, High And Dry at Thirsty First in Lowell.
March 17, 2022 (Thursday) Zipper, PCP & the Knives, Fraud @ O'Briens
March 19, 2022 (Saturday) The Dogmatics at The Magic Room in Norwood. FB page
March 20, 2022 (Sunday) Verbal Assault, The FU's, Peace Test, Bullet Proof Backpack, Holy Hands at The Met in Pawtucket, RI - this is the rescheduled show from last September. All tickets will be honored for postponed show or refunds at point of purchase through 11.30.21 - FB page.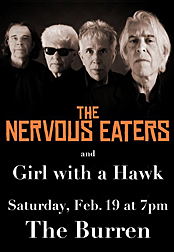 March 20, 2022 (Sunday) Church Girls, Suntitle, Carissa Johnson, Paper Tigers at The Middle East Upstairs.
March 20, 2022 (Sunday) Henry Rollins at The Wilbur for his Good To See You tour. Tickets here https://thewilbur.com/artist/henry-rollins/
March 22, 2022 (Tuesday) Henry Rollins: Good To See You 2022 at the Met in Pawtucket, RI FB page
March 24, 2022 (Thursday) Black Beach, Cronies(NYC,)Betties, Anxious Wave at O'Briens
March 27, 2022 (Sunday) The Legendary Cazbats, TBD at The Midway for a matinee shows at 3PM
March 31, 2022 (Thursday) The Parquet Courts are at the Royale. Tickets are here
April 2, 2022 (Saturday) Linnea's Garden, Pageant Girls, Stars Like Ours, Carissa Johnson at O Brien's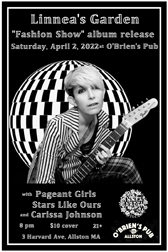 April 23, 2022 (Friday) Jawbreaker, The Lemonheads and Worriers are at the House of Blues. Get tickets at the House of Blues website
May 20, 2022 (Friday) "Post Punk Night" with Linda Been Pardee, Ad Frank, Gene Dante, Tony Savarino, Eric Brosius, Dan Kopko, Lisa McColgan, Killian Carcosa, Chuck Ferreira, David Santos, Stephen Hart, Henry Ryan, Allison Sigrist and Charles Membrino at Sally O'Brien's Union Sq Somerville. .
May 24, 2022 (Tuesday) Reverend Horton Heat, The Koffin Kats, Sasquatch & The Sickabillys at Alchemy in Providence, RI. FB page.
May 28, 2022 (Saturday) Razors in the Night & Tijuana Sweetheart Reunion Show at Sonia, also on the bill Nothing But Enemies. FB page
CONTACT US AT....misslynbgn@yahoo.com Send us your gig listings, your anything else ya got!! You want your CD reviewed?? Contact us for that too.
---
---