The BGN News Archive
March 28, 2022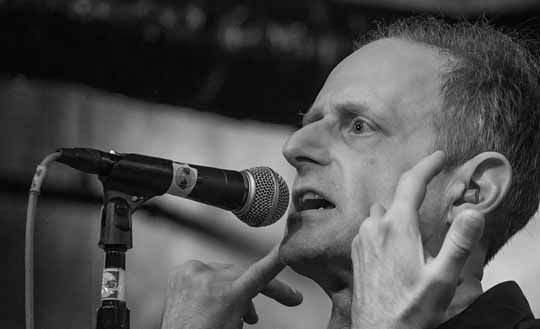 Verbal Assault at The Met in Pawtucket
John Keegan made it down to Pawtucket to see the Verbal Assault, FU's show at The Met. The show also included Bullet Proof Backpack, Peace Test, and Holy Hands. John missed Holy Hands but a review of the show and photos are all in John' report. To see click the photo link below.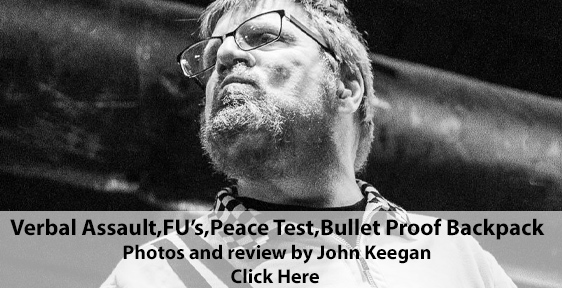 Saturday 3/26 started with the news that Foo Fighters drummer Taylor Hawkins passed unexpectedly. But a report says among the drugs found by a urine toxicological test performed by officials were marijuana, opioids, tricyclic antidepressants and benzodiazepines. Wow.
There are no shortage of articles on Hawkins on the web. Here's some tributes from musicians like Queen drummer Rober Taylor, and one about the latest tour where on March 20th where Taylor sang a version of Queen's "Somebody to Love."
Brian Young opened his show with five songs for Taylor on his Crash Course for the Ravers show. The CCFTR archive is here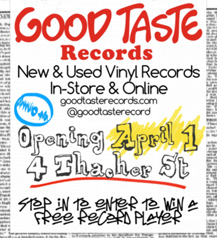 Seems unlikely but in 2022 we have another record store opening! Good Taste Records is in the North End. Coty and Lindsey Smith were selling on line, and still are HTTPS GOOD TASTE RECORDS They'll have a soft opening on April 1 and then a full opening on Record Store Day .
The article that originated in the Globe- here it is on MSN also mentioned old standbys line In Your Ear and Cheapo Records. They also talk about Watertown's Wanna Hear It Records that has been so successful they're thinking of a larger space and Vinyl Index in Somerville. They missed Somerville Grooves. We didn't know about Sound Tracks in Beverly.
We talked about some South Shore record stores in January and Brian Coleman's Want List Records in Newton Upper Falls. We also interviewed Jaime Talia when she opened Pleasant Village Records in Marblehead in January 2021.
Brian Coleman has started an online radio show where he plays songs from albums that are in stock in the store. It's a wide variety of styles as you would guess. That show is on Uncertain.Fm Thursdays from 10pm to midnight.
Record stores are back!!!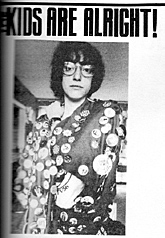 Betsy 'Badges' Sherman used to write for the Globe and Boston Rock during the punk years. She was also the Kids Are Alright subject in our issue #25.
Now her rock writings in Boston Rock have been added to the Rock's Backpages site. That is an extensive site that requires you to subscribe. Some libraries may have it in their digital resources. Check yours.
Stick around long enough and things come back again. Kenne Highland hasn't stopped playing since the early seventies. He has a long and complicated history as evidenced by the Ugly Things two part interview with him this year.
Now, his first four Gizmo EP's are available on Bandcamp, as a cassette or a digital album. That includes some of his Kenne Highland classics like "Muff Divin'", "Human Garbage Disposal". "That's Cool (I Respect You More)" which was covered by Cub Coda in 1984 and the Angel Corpus Christi band in 2020, and "Kiss of the Rat" covered by Spanish punk band Neuvo Catecismo Catolico in 2021 and Swedish band Sator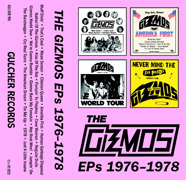 Also in the works for sometime, has been unreleased material from his Vatican Sex Kittens period. The Be More Flamboyant album was Kenne's most realized album.
Dino Records is ready to release Howl of the She Wolf which was the planned follow up to Be More Flamboyant. Dino has released one song to peak interest. Kenne and the band come down on "Rollin' and Tumblin" like a ton of bricks. It's like someone told them to play slide guitar and sing with a southern accent, they couldn't believe their good luck and they fell over each other to get to it.
Listen to the crazy joy as these guys play this tune. Below.
Rollin' and Tumblin'
by Kenne Highland and the Sex Kittens
We loved The Forz take on 60s music when we saw them in 2016. They disbanded in the Spring of 2017, but they still work on music together. On June 12, 2022, to celebrate ten years since they came together, they're releasing their final EP; Krakatoa!, an previously unreleased, live EP, as well as painstakingly remixed and remastered versions of their first two albums featuring unreleased bonus tracks. Watch their Bandcamp page for it!!
---
BOOKS......
We Are But Your Children, The Oral History of the Nightclub ManRay, is 400 pages. A straight forward telling of the story could be done in a hundred easy ways, but that wouldn't do with this book does. Relating the story in an oral history format like this tells the story, but also captures the spirit of the whole scene.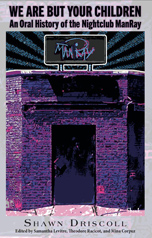 ManRay was all about the community it attracted. It was a safe place for the LGBTQ+ community before the idea of 'safe place' was articulated but not before it was needed. They also welcomed the fetish and other edgy groups. It shows how just dancing can be a political and social statement.
In the book you hear from everyone as they tell their side of the story. Facts and ideas are repeated, with variation. As you work your way through the book you learn by that repetition how important the ManRay policies were. The no photo rule at ManRay was another layer of comfort for people learning to express themselves, many for the first time. What would they do today with constant presence of phones?
There's a whole chapter on getting dressed to go out. Much talk of Hubba Hubba, Garment District and Hot Topic.
And we haven't even talked about the music yet!! There are endless tributes to Chris Ewen. Chris has exposed innumerable people to alternative music. Sisters of Mercy gets mentioned a lot. There are a few night-long set lists that are fun to dip into and recreate.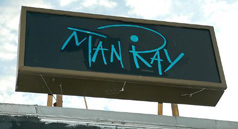 The multitude of voices gives you an idea of how important this club was to its community. It's an uplifting read because of that. The comments at the end indicate that it may not be able to be duplicated.
ManRay went from 1985 to 2005. One amazing fact…Nirvana played their first Boston appearance there in 1990.
Chris Ewen continues his Heroes and Xmortis nights at other clubs these days if you want to get a small taste of ManRay. This is the Facebook page for the book.
You can buy the book on it's website ... And you can even buy it at Hubba Hubba!! 2 Eliot St. Cambridge.
But here's the big news: we've been waiting ages for the new ManRay to open on Prospect St .... there's a new website where you can RSVP for the opening. No date, no other info but if you want to be there you RSVP. You'll have to find that if you really want it. Do you want it?
---
VIDEOS......
Rum Bar's Cheep Cassettes have a video for "Malnutrition" from their Ever Since Ever Since album released in January of this year.
We think they were right in giving this song some attention. It's a representative sounding 70's pop nugget. This is a good reason to give it another close listen. That guitar figure that's the hook really works for us as does the comfortable groove. In the video the group comes across as very unassuming and appealing. They are one of several Rum Bar signings from another city that we want to adopt as our own.
Here's a video we think is worthy to check out. The Venomous Pinks does up their song "No Rules". The group, from Mesa, AZ, has been together since 2012 and shared the stage with Bad Religion, Iggy Pop and Bouncing Souls.
The video is done in their local bar The Yucca Tap Room, which is one low key bar. The video is simple but done well and the colors are crisp.
The song is rocking but doesn't overtake the melody with the chorus of 'no rules' lodging in your head so you can sing it later.
G. Gordon Gritty is a "fucking deranged Boston based outsider punker!!" Gritty has a video for the song "Lost Touch". Get your ears and eyes ready before dipping in. This is meant to be challenging. It's testing you as it's probably testing them too.
G. Gordon Gritty is part of Kids Like You & Me who have been booking local shows for over a decade (they have a show this Monday - see the gig list). But here is Gritty's page. Catch Gritty at O'Brien's this Monday March 28th!! and at The Furry Frat this Friday April 1 with Nice Guys for their 10th Anniversary!!
---
RADIO......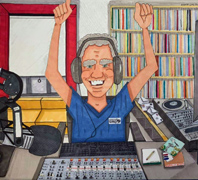 Skybar will be focusing on two new local albums this week on his Rising show on WMFO Tuesday 8 to 9pm: Linnea's Garden Fashion Show and The Chelsea Curve's All The Things.
Skybar is gangbusters for local releases. Last week he played new Continentals, Michael Kane & the Morning Afters, J Prozac and "Effortlessly" by the Gypsy Moths was an excellent opening tune.
Sara hit a few of our faves on her Gorilla Got Me show on WMBR: The Oysters 1985's "Headhunters" is a song we always stop for when it plays. It's the same with Jilted John. Any song by this most English of artists whips us back to adolescence. Sara played "Going Steady". The Revillos' "Motorbiking" is trashy pop dished up how we love it. There are many New Wave nuggets that are guilty pleasures, for us New Music's "Straight Lines" fits the bill. She then played the new release everyone is jumping on "Drop the Needle" by the Dogmatics.
Gorilla Got Me is on Fridays from 4 to 5:30 on WMBR. You can hear it in the WMBR Archive page
---
PODCASTS.........
Blowing Smoke With Twisted Rico talks with Allan Kraut. Allan started at Allston Beat, moved to do lights at Venus de Milo and that led to doing sound at the other Landsdowne St clubs like Bills, Axis, Avalon and Mama Kin. He did sound for the Rat in the last years where Dropkick Murphys, Stained and Powerman 500 were the main draws. He's got loads of war stories that we hadn't heard before. All stuff only an insider would know. He then taught for 20 years at Mass Comm/NE Institute of Art. He's had an interesting Boston music career arc.
---
NEW MUSIC/CDs......
Minibeast drops their whole album on April 1. You can go to Bandcamp and preorder it now (CD or Digital) They have four songs prereleased. Those cuts show that the group has captured that insanely great rhythm section. Keith Seidel/Niels LaWhite create a menacing unrelenting momentum that is unique. We've been mesmerized by it live. It's something to experience. Prescott plays his sound clips and does his dadist tirades over that.
We've been waiting for a while to get this. We wanted this group to document the sound we were hearing in concert.
The first cut on the album "Spiral Finks" is a perfect place to start.
We saw an article in the In Shreds website that featured Boston band The True Faith, described as post punk and they do fit that bill. Their current release is "Running Away" which is available in a lathe cut clear vinyl seven inch record and limited to 50 copies.
They have a dark sound. In the article they say "Burnout, depression, and suicide are all unfortunately common occurrences in our field and our own experiences traversing this landscape have absolutely been the biggest influence in the writing." So ya, it's bleak, but the song zips along at a good pace which livens up the track and there's substance in the forcefulness of the lyrics. We think this is an excellent slice of post punk that appeals to us now.
After the teaser of "Building Blocks" we were dying to get into the whole J Prozac album Won't Let Go.
This is pop punk on steroids. Everything is pumped up. The arrangements are more complicated than you would expect from simple pop punk. There's more change ups, the backing guitars sound layered, the busy drums are full of life, and the accompanying riffs are sharp and weave their way through the songs. J Prozac has been bringing the goods for years. This one is a topper!!
There are 11 songs and 6 Bonus Tracks.
---
Here's some good shows coming up .....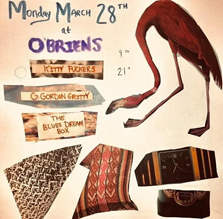 March 28, 2022 (Monday) G. Gordon Gritty, Kitty Fuckers, Blues Dream Box @ O'Briens Pub
March 30, 2022 (Wednesday) Orbiter, Sourpunch, Key of Caustic, The Melted Chapstix at The Midway
March 31, 2022 (Thursday) Miracle Blood, Wire Lines, Black Helicopter at O'Brien's
March 31, 2022 (Thursday) The Parquet Courts are at the Royale. Tickets are here
April 1, 2022 (Friday) Paper Tigers, Gretchen Shae and the Middle Eight, Dutch Tulips at Koto in Salem
April 2, 2022 (Saturday) Brix'n'Mortar, Darker Days, Hagglers at Sally O'Brien's in Somerville.
April 2, 2022 (Saturday) Oh The Humanity, C.E. Skidmore, Losers Circle and Matty Andersen at The Midway for a matinee 3-7PM. FB page.
April 2, 2022 (Saturday) Linnea's Garden, Pageant Girls, Stars Like Ours, Carissa Johnson at O Brien's
April 2, 2022 (Saturday) Glowbox, The Hi-End, Double Down With Baker, Hambone Skinny at The Midway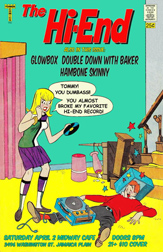 April 2, 2022 (Saturday) West Side Rats, Midnight Creeps, Marianne Toilet & the Runs, Killer Kin at Ralph's Rock Diner Worcester FB page
April 3, 2022 (Sunday) Cabin Fever Reliever with Josephine with a Cause, A Bunch of Jerks, Screw Cart, Rockin Bob Punk Band for a 3PM matinee show at The Midway
April 7, 2022 (Thursday) Speed Fossil's No Anesthesia CD/LP release show, also on bill- Gravel Project and The Ghost Truckers at Sally O'Brien's
April 8, 2022 (Friday) Shape Shifters, Stop Calling Me Frank & U-ey at The Buoy, Sgt Scag, Shokazoba at Electric Haze in Worcester. Here's their website.
April 8, 2022 (Friday) Noir Bizarre @ Ralph's Rock Diner - Worcester MA with The Veldt, New Aura, Trigger Discipline, STEMS FB page
April 9, 2022 (Saturday) The Town and The City Festival has a few Boston bands playing : The Only Things, The Daylilies, The Chelsea Curve, and RoseR at Smokehouse Tavern, Lowell, MA, 7:30p doors ..... L.ucas & Timi O, Layzi, Evolfo, and blindspot at The Old Court, Lowell, MA, 7:30p doors ......Linnea's Garden and Screaming Females at Taffeta at Western Ave Studios (8:00pm Doors - All Ages) 122 Western Ave.....and Eileen Rose & Rich Gilbert at 4PM MILL NO. 5 STAGE (free admission during market time - All Ages) 250 Jackson St. Here's a link to the schedule with info
April 16, 2022 (Saturday) Baabes record release show at O'Brien's
April 16, 2022 (Saturday) The FU's, Urban Waste, Some Kind Of Nightmare, Grip Bite (EP Release) at The Midway FB page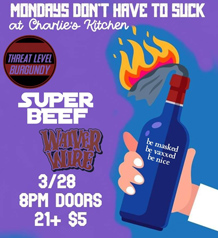 April 16, 2022 (Saturday) Vanishing Point, The Hagglers, The Stigmatics at The Square Root in Rozzie.
April 16, 2022 (Saturday) Brix n Mortar, Marianne Toilet and the Runs, Graniteers at Koto in Salem
April 16, 2022 (Saturday) The Schizophonics with Zip Tie Handcuffs and Sapling at Ralph's Rock Diner in Worcester FB page.
April 17, 2022 (Sunday) Kiss of the Whip and Blood Handsome at The Phoenix Landing Central Square FB page.
April 18, 2022 (Thursday) Nervous Eaters, Crunchtime, Bad Larrys at The Breakaway in Danvers FB page
April 22, 2022 (Friday) The Spearmint Sea, Ghost Painted Sky, Hemlock for Socrates, Fatigue at Union Tavern (Formerly PA's) Union Sq Somerville.
April 23, 2022 (Saturday) Dutch Tulips & Friends at The Jungle 4-7PM
April 23, 2022 (Saturday) Vernal Volcano Vibe! with Emily Grogan, Crow Follow & Diablogato at The Magic Room FB page
April 23, 2022 (Saturday) Jawbreaker, The Lemonheads and Worriers are at the House of Blues. Get tickets at the House of Blues website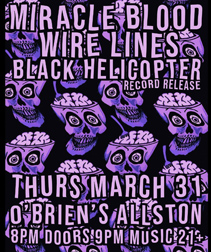 April 24, 2022 (Sunday) A Bunch Of Jerks, Corinne Southern & The Constellations, Johnny Plankton & The Sea Monkeys Of Sole, Flying A Holes at a matinee show -3PM- at The Midway
April 24, 2022 (Sunday) The Mummies with Thee Fabulous Itchies at Askew in Provi
April 27, 2022 (Wednesday) Pears, Skytigers, Oh The Humanity! at O'Brien's
April 29, 2022 (Friday) Il Mostro, Hambone Skinny at The Cantab Underground
April 30, 2022 (Saturday) The Dogmatics, Muck and the Mires, Justine and The Unclean, Earthlings? at The Magic Room FB page
April 30, 2022 (Saturday) Richard Lloyd, The Sorry Boys, Andy Stone for a 5PM show at The Parlour in Provi RI FB page.
May 6, 2022 (Friday) The Cryptics, The Brunt Of It, The Martians, Color Killer at The Middle East Up. FB page.
May 6, 2022 (Friday) My Life as a Ramone-An Interactive Speaking show by Marky Ramone followed by a screening of Rock 'N' Roll High School. "This multimedia event includes vintage photos, video clips and previously unheard stories behind the music." at The Greenwich Odeum Tix and info here.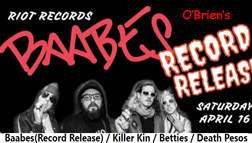 May 8, 2022 (Sunday) Field Day featuring Landlady and Girl with a Hawk at The Rockwell Davis Sq Somerville FB page.
May 12, 2022 (Thursday) Actor|Observer with Inspirit (former Vanna) and The World at The Sinclair
May 13, 2022 (Friday) Post Punk Tribute Night w/ The Temple of Mercy, Gretchen & The Banshees, DJ Sawtooth at The Middle East Up. TIX
May 14, 2022 (Saturday) Thee Fighting Fish at The Square Root in Rozzie
May 18, 2022 (Wednesday) Lady Pills, Layzi, and Olivia Sisay at Once at The Rockwell
May 20, 2022 (Friday) "Post Punk Night" at Sally O'Brien's Union Sq Somerville. with" 2 super groups: chuck ferreira & friends and duncan wilder johnson & friends -check the FB page.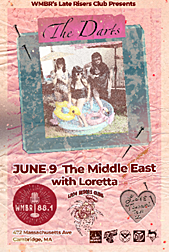 May 24, 2022 (Tuesday) Reverend Horton Heat, The Koffin Kats, Sasquatch & The Sickabillys at Alchemy in Providence, RI. FB page.
May 28, 2022 (Saturday) Razors in the Night & Tijuana Sweetheart Reunion Show at Sonia, also on the bill Nothing But Enemies. FB page
June 9, 2022 (Thursday)WMBR's Late Risers Club Turns 45, WMBR turns 60!! Celebrate with The Darts and Loretta at The Middle East Up.
June 18, 2022 (Saturday) 40 Years of The Queers Anniversary show also with The Dwarves, The Jasons, Stubborn Hearts at Sonia. TIX
June 18, 2022 (Saturday) THE ZULUS are back at The Paradise - tix here.
June 25, 2022 (Saturday) Show in Honor of Jess Victor - White Dynomite, Muck and the Mires, Stop Calling Me Frank, Piranha Brothers, Screw Cart at The Middle East Up TIX and FB page.
July 1, 2022 (Friday) The Prozacs, The Lousekateers, Lürking Class (NY), The Agonizers, Marko Bruiser at Ralph's Rock Diner
July 2, 2022 (Saturday) Hixx, Celseigh, The Stigmatics, Marianne Toilet and the Runs at The Midway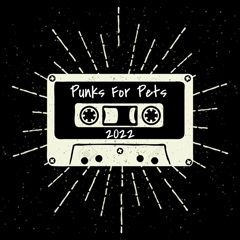 September 8, 2022 (Thursday) D.R.I at Alchemy in Provi, RI - FB page.
September 17, 2022 (Saturday) Punks For Pets with Joy Boys, Sleep Mode, Sourpunch, Musclecah, Ghost Grrrl, The Debutantes, The Something Somethin's, The Stigmatics - at The News Cafe - early show starting at 1PM. Bring something for the doggos and kittehs check the Donation List on the FB page.
September 20, 2022 (Friday) The Woggles with Muck and Mires at The Porch in Medford
October 5, 2022 (Wednesday) Dr. John Cooper Clarke at City Winery
October 15, 2022 (Saturday) Third Annual Punktoberfest at Thirsty First in Lowell...check the FB page for updates, bands etc.
CONTACT US AT....misslynbgn@yahoo.com Send us your gig listings, your anything else ya got!! You want your CD reviewed?? Contact us for that too.
---
---