The BGN News Archive
April 4, 2022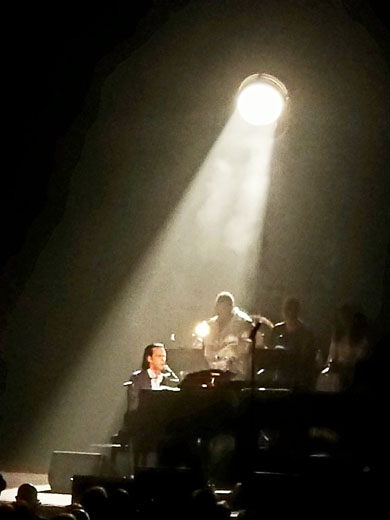 Nick Cave at The Orpheum
Looks like last week's Midway show of Little Billy Lost, Shang Hi Los, Modern Day Idols and Lonely Leesa & the Lost Cowboys on Saturday 3/26 was a super spreader event. A few people who went to the show have posted on Facebook that they were sick and tested positive for Covid. We'll never know the full extent of the spreading.
This is another warning that the pandemic is not over people! The latest variant is the most contagious. Be careful out there!!
John Keegan got to the big halls ...he covers Nick Cave at The Orpheum and Sparks at the Shubert. Click the photo link below to see the report.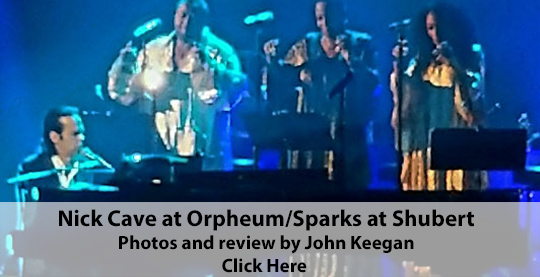 Randall Lee Gibson oh, how you are missed!!! There's now a date and place for a Randall Memorial. It's Sunday June 19 at the French Club in Waltham. Wayne Viens will host. Keep checking the Facebook page for this event for updates on bands etc...: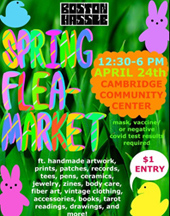 On April 24th Boston Hassle is having one of their Flea Markets. These are a gas. We went to one in 2018 and had our portraits drawn https://www.bostongroupienews.com/News061118.html
There will be 100 vendors at this. Everything is hard crafted. It's one of the few places where you can get punk themed stuff that isn't corporate slag. There's handmade buttons, jewelry and LP's for sale.
The Flea Market will be at the Cambridge Community Center on 5 Callender Street, 12:30 to 6pm. That's right off Western Ave outside of Central Square.
The Boston Hassle Facebook page.
Rolling Stone has a story about an eight episode podcast called Punk in Translation: Latinx Origins that looks into the Latinx (inclusive, gender-neutral term) influence in punk. This is a fresh look at punk that expands its empowering influence into the Latinx world.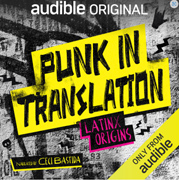 The series starts with Los Saicos, a 60s garage band that would sound at home today on Slovenly Records. Here's their song "Demolicion" .
After giving ? and the Mysterians their propers, they spotlight Alice Bag of the Bags. Others they interview are Victoria Ruiz of Downtown Boys, Kid Congo Powers of the Gun Club, Letty Martinez of Fea and both Michelle Cruz and Rosie Rex of Spitboy.
In the Rolling Stone article they talk how one of the creators, "… points out how young many of these artists were, and how committed they were to finding themselves through music.." Punk was the music that helped them voice their political and sociological issues.
The podcast can be found on the Audible site.
The Rolling Stone article is here.
And getting back to the origins of the whole things.....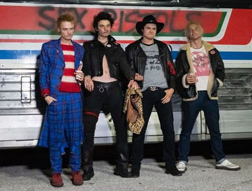 Pistol, the FX/Hulu limited-series about the Sex Pistols based on Steve Jones' great autobio book Lonely Boy will premier on Hulu on May 31st!! (OK I'll start my free trial then!!) Jonesy posted it on Instagram, but here are a couple of interesting articles as well - from NME .... Rolling Stone. Trailer for the series is here. This series is not approved by John Lydon and he says he was never consulted about it but the makers say he was invited and declined. In the NME article they refer to Lydon as "a man who could start an argument with his own shadow" and Lydon has referred to the series as "the most disrespectful shit I've ever had to endure." Either way I'm gonna watch it no question!!
And BTW if you haven't read Steve Jones' book Lonely Boy you should!! It's eye opening!! You can read a good portion of it for free on Google Books and buy it on Amazon.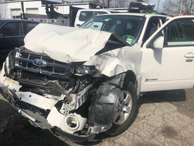 Talking Heads Chris Frantz and Tina Weymouth were in a head on collision caused by a drunken driver. It was somewhere on Route 1. Tina suffered a few fractured ribs and a fractured sternum but will get better with time.
Staying with Talking Heads; this week Far Out Magazine posted the demos that Talking Heads did for CBS in 1975. They are not that far from what they would sound like later on albums. Songs are "Psycho Killer", "Thank You For Sending Me An Angel", "I'm Not in Love", "I Wish You Wouldn't Say That" , "Tentative Decisions", "Stay Hungry", "With Our Love", "Warning Sign" and "No Compassion". Read more on Far Out.
Patti Smith has always made herself available to interviews and never more than during this Covid period. The Guardian did a readers' interview where they uncovered some interesting facts.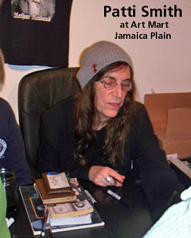 When someone asks if she was planning a new album she said: "I do have plans and I've written a lot of songs. I'd like to do one more album and my record company, Columbia, has very generously left the door open."
It's that "one more album" that's the reveal. She only has plans for one final album! That's a shocker.
Another book?: "I basically want to write something as good as Pinocchio and, yes, I've started it."
She talks about how she came to write lyrics for Blue Oyster Cult. We always wondered about that.
It turns out she owns the house Arthur Rimbaud lived in. That's a story.
Patti continues to be interesting. The Guardian interview.
---
VIDEOS.....
While the world obsessed about Smith and Rock at the Academy Awards we were concerned that Mach Bell would blow his stack on the umpteenth bad cat joke from sidekick Kennedy at the Annual Cowboy Awards. It was touch and go but Mach made it through. He gave out awards to 'influencer' Eric Law and a performance award to Justine and the Unclean. At eleven minutes long, it won't kill your evening, so check it out.
Baabes are back with more insanity. The song/video for "Too Cool For Pants" is crazy fun. Just the medicine we need.
The band pounds on a dirty two note riff for verse and chorus and they just bang on it. Almost any band would play this with two power chords, but this sounds like just two single notes. That's enough to set up a noisy base for Johnny Brainbox to do his thing.
He's all about attitude. He sings with an attitude and the song is about having an attitude. He sort of talk/sings and has a rap rhythm delivery sometimes He's gets away with it because of his outrageous style. In the video he's singing while smoking from a wheelchair in front of a sub sandwich menu board we think is from Buzzy's Roast Beef!!. That the sandwich board falls off the wall behind him just adds to the chaos.
You get what he means when he says "Everybody's gonna love it. They gonna have to abide", and the way delivers the lines – priceless.
Where's MTV when you need it? This should be streaming into homes all over!! We have to give kudos to director Christian Hardy on this.
We talk about Linnea's Garden's new album Fashion Show below. Part of that album release is this video of "No Bra" which is about exactly that. Many of Linnea's song ideas seem to come from exploring her closet and trying on clothes. It's all about the freedom of doing what you want in your room.
The band took the opportunity of a Jungle gig to use their stage for some of the video action.
The Chelsea Curve have finally released their whole album All The Things. We talk about that below in the New Music section. They also simultaneously released a video for "Jamie C'mon". "Jamie C'mon" was one of the five songs that were not pre-released.
The video is a blue screen job that puts The Chelsea Curve where they want to be – in swinging mod England. That's a perfect backdrop for the song. One of the main things we love about this group is that Jam guitar crunch and this song has it upfront. The song isn't deep but it captures so much spirit. A lot of that is in Linda's vocals.
They are an articulate band and you can hear that on the Modcast podcast where they get interviewed.
Man do we miss seeing DNZL!!! They were part of a great show on Saturday March 26 at the Hardcore Stadium in Cambridge. Someone uploaded a vid on YouTube. It's pretty good too, especially the visual part. That was a great show. The audience had singer Mel crowd surfing for half a song near the end. Oh and here's their Bandcamp page.
Dan Vitale of Bim Scala Bim sings in this vid with Andres Cotter. It features some warm climate locales that are very inviting to us, where winter won't go away fast enough. The Youtube video here
---
PODCASTS.........
Blowing Smoke With Twisted Rico talks with Lynda Mandolyn known mostly from her time in Tiger Bomb.
Lynda has a long music backstory before Tiger Bomb. She comes from Detroit and was in bands there before moving to California and recording there with Fat Wreck Chords.
With her earlier groups she has shared the stage with many notable bands and toured Europe. There's a lot to catch up onwith Lynda. She has many projects going on simultaneously now.
She tells how she hooked up with Tiger Bomb. She says there's another album coming out in a few months titled Sugar Buzz. The recording started at Woolly Mammoth Studios and moved to Arcadia Studios in Portland.
We have a fuller appreciation of Lynda after hearing this podcast. That's a podcast doing it's job.
---
NEW MUSIC/CDs......
Much produce comes out of Linnea's Garden. They stand out as one of first groups to continue to be creative in the Covid era.
Now we have another whole album of material. It makes its points while being lighthearted and playful. The music has fun bending genres and creating riffs and sonic backdrops. There's a freedom in the looseness of it. You can hear her taking on different music styles but it all gets corralled into the Linnea's Garden sound and nothing sounds too far afield.
Linnea is always dealing with the situation of modern love. "Business" has a hell of a sexy moment as it begins lyrically with:
"You said: "I'm late to get laid"
Checking your wrist
But you don't move away
Pull me in for a kiss
You drag me under your lips."
Atmosphere is created by using wide intervals on the guitar for the verses. This is a standout song and one we can't imagine other groups being able to approach in style or lyrics.
"Daydream" has a beginning of a romantic novel and the song develops as a modern unrequited love story.
"Mayor" is the most aggressive sounding cut.
"Looking" and "Cut & Paste", the pre-released singles we knew were good.
All in all a fun, uplifting and a timely album.
After months of amazing singles the whole The Chelsea Curve album titled All The Things is finally out. This is sort of new experience. Never before had we heard so much of an album before release and paid so much attention to each song.
Now as you hear each song, they jump out with their familiarity. It's all very cool. I know we're all supposed to be modern and enjoy the digital version but damn, we want the CD or vinyl on this.
We had seen The Chelsea Curve live a few times but were still surprised to see how the mod sound was so prominent in the recordings. We love that now. The occasional horns add to that.
Linda's voice has also become very identifiable in the string-of-singles strategy. She evokes longing in "7000", she's has a voice of warning in "Don't Look Down", and you want to join in with her as she calls out "Heyo Heyo" in "Top It Up".
Again, we have to marvel that this was done in the pandemic period. You have no idea of that when hearing this joyous mod romp. It's a gift. The kind only artists can supply.
Motel Black's latest release, "Morning Hum," is a six minute song. They use the time to do a slow burn. They let the angst brew for four minutes and then ramp it up and wait till the five minute mark for a full release. It's moody and effective.
The Fuzztones have delivered truckloads of good psyche since their beginnings in 1984. They have a new song preceding an upcoming album. "Barking Up The Wrong Tree" is fuzz laden as usual. It sounds like 1967 but that just means it could have been put out any time since then.
The album will be released April 22. Until then this stomping fuzzed out tune will do just fine.
Wow, Duck & Cover really let it roar in their latest song release!! "You Wreck Me". This is a Tom Petty cover but you would never know. They replaced the poppy ringing guitars with a distorted low end rumble. They don't let up in any way. It's punk all the way. There is much more anger than in the Tom Petty version. We love it. It also draws your attention to Chris' voice. This was done at Woolly Mammoth like the other recent songs. You can catch Duck & Cover at the Midway May 21!
---
Here's some good shows coming up .....
April 5, 2022 (Tuesday) Bands, Beers and Banter: Season 2, Episode 3- they'll have Music videos by Linnea's Garden, The Shang-hi Los, Billy Dodge Moody, Smitt E. Smitty and the Feztones and Canyons and Locusts. FB page for link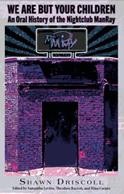 April 7, 2022 (Thursday) We Are But Your Children (An Oral History of the Nightclub Manray) Book Reading/Signing at Hubba Hubba - Shawn Driscoll will read excerpts from the book and Manray bartender Teresa will make a signature club cocktail to add to the atmosphere of nostalgia. 7:30-9PM.
April 7, 2022 (Thursday) Speed Fossil's No Anesthesia CD/LP release show, also on bill- Gravel Project and The Ghost Truckers at Sally O'Brien's
April 8, 2022 (Friday) Shape Shifters, Stop Calling Me Frank & U-ey at The Buoy, Sgt Scag, Shokazoba at Electric Haze in Worcester. Here's their website.
April 8, 2022 (Friday) Noir Bizarre @ Ralph's Rock Diner - Worcester MA with The Veldt, New Aura, Trigger Discipline, STEMS FB page
April 9, 2022 (Saturday) Stigmatics are at Union Tavern (formerly PA's Union Sq Somerville)
April 9, 2022 (Saturday) MusicCons After Party with Cherie Currie, June Millington, Liz Borden, and The Red Riding Hoods! Check out the FB page for info.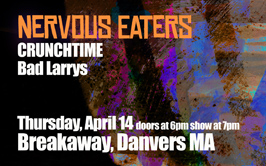 April 9, 2022 (Saturday) Chris Corkum Tribute Show with The FU's, Keith Bennett, Queen Wasps, Katet....early 5PM show at Salem AOH
April 9, 2022 (Saturday) The Town and The City Festival has a few Boston bands playing : The Only Things, The Daylilies, The Chelsea Curve, and RoseR at Smokehouse Tavern, Lowell, MA, 7:30p doors ..... L.ucas & Timi O, Layzi, Evolfo, and blindspot at The Old Court, Lowell, MA, 7:30p doors ......Linnea's Garden and Screaming Females at Taffeta at Western Ave Studios (8:00pm Doors - All Ages) 122 Western Ave.....and Eileen Rose & Rich Gilbert at 4PM MILL NO. 5 STAGE (free admission during market time - All Ages) 250 Jackson St. Here's a link to the schedule with info
April 13, 2022 (Wednesday) 7Seconds, Negative Approach, Catalyst, Bullet Proof Backpack at Alchemy in Provi RI - FB page.
April 16, 2022 (Saturday) Baabes record release show at O'Brien's
April 16, 2022 (Saturday) The FU's, Urban Waste, Some Kind Of Nightmare, Grip Bite (EP Release) at The Midway FB page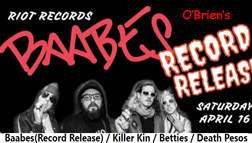 April 16, 2022 (Saturday) Vanishing Point, The Hagglers, The Stigmatics at The Square Root in Rozzie.
April 16, 2022 (Saturday) Brix n Mortar, Marianne Toilet and the Runs, Graniteers at Koto in Salem
April 16, 2022 (Saturday) The Schizophonics with Zip Tie Handcuffs and Sapling at Ralph's Rock Diner in Worcester FB page.
April 17, 2022 (Sunday) Kiss of the Whip and Blood Handsome at The Phoenix Landing Central Square FB page.
April 18, 2022 (Thursday) Nervous Eaters, Crunchtime, Bad Larrys at The Breakaway in Danvers FB page
April 22, 2022 (Friday) The Spearmint Sea, Ghost Painted Sky, Hemlock for Socrates, Fatigue at Union Tavern (Formerly PA's) Union Sq Somerville.
April 23, 2022 (Saturday) Dutch Tulips & Friends at The Jungle 4-7PM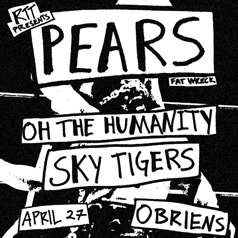 April 23, 2022 (Saturday) Vernal Volcano Vibe! with Emily Grogan, Crow Follow & Diablogato at The Magic Room FB page
April 23, 2022 (Saturday) Jawbreaker, The Lemonheads and Worriers are at the House of Blues. Get tickets at the House of Blues website
April 24, 2022 (Sunday) A Bunch Of Jerks, Corinne Southern & The Constellations, Johnny Plankton & The Sea Monkeys Of Sole, Flying A Holes at a matinee show -3PM- at The Midway
April 24, 2022 (Sunday) The Mummies with Thee Fabulous Itchies at Askew in Provi
April 27, 2022 (Wednesday) Pears, Skytigers, Oh The Humanity! at O'Brien's
April 29, 2022 (Friday) Il Mostro, Hambone Skinny at The Cantab Underground
April 30, 2022 (Saturday) Flipper, The F. U.'s, The Welch Boys at Middle East Up - this is an All Ages Early show - doors at Noon music at 12:30.
April 30, 2022 (Saturday) The Dogmatics, Muck and the Mires, Justine and The Unclean, Earthlings? at The Magic Room FB page
April 30, 2022 (Saturday) Burlesque n' Roll Part Deux... Eclectric Electric, Haunting Titans, Killer Kin, Diablogato, Anxious Wave, Microwaves and The Hammer Party! Local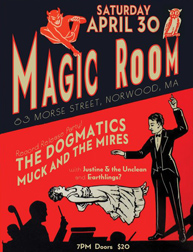 burlesque performances/dancing by Kristen Minsky, Shirley MacSlaine, Hades Ivory, Blitzen Vonshtupp, Maiden X and Boston's Jessicalee Skary...along with MC Crimson Al-Khemia providing direction and purpose on this glorious evening! There will also be fire-dancing by Amanda Salemi weather permitting! at Dusk in Provi, RI. Early show starting at 5:30PM!! FB page.
April 30, 2022 (Saturday) Richard Lloyd, The Sorry Boys, Andy Stone for a 5PM show at The Parlour in Provi RI FB page.
May 5, 2022 (Thursday) Minx, Key of Caustic, The Melted Chapstix, Bill Dwyer Band - Middle East Up.
May 6, 2022 (Friday) The Cryptics, The Brunt Of It, The Martians, Color Killer at The Middle East Up. FB page.
May 6, 2022 (Friday) My Life as a Ramone-An Interactive Speaking show by Marky Ramone followed by a screening of Rock 'N' Roll High School. "This multimedia event includes vintage photos, video clips and previously unheard stories behind the music." at The Greenwich Odeum Tix and info here.
May 8, 2022 (Sunday) Field Day featuring Landlady and Girl with a Hawk at The Rockwell Davis Sq Somerville FB page.
May 12, 2022 (Thursday) Actor|Observer with Inspirit (former Vanna) and The World at The Sinclair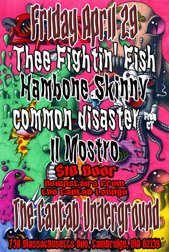 May 13, 2022 (Friday) Post Punk Tribute Night w/ The Temple of Mercy, Gretchen & The Banshees, DJ Sawtooth at The Middle East Up. TIX
May 14, 2022 (Saturday) Thee Fighting Fish at The Square Root in Rozzie
May 18, 2022 (Wednesday) Lady Pills, Layzi, and Olivia Sisay at Once at The Rockwell
May 20, 2022 (Friday) "Post Punk Night" at Sally O'Brien's Union Sq Somerville. with" 2 super groups: chuck ferreira & friends and duncan wilder johnson & friends -check the FB page.
May 28, 2022 (Saturday) Chris 'Dimwit' Taylor Memorial Show with The McGunks, The Black Cheers, The Dimwits, DRAGO (1st show in 8 years!) and Duck & Cover at The Midway - FB page.
May 24, 2022 (Tuesday) Reverend Horton Heat, The Koffin Kats, Sasquatch & The Sickabillys at Alchemy in Providence, RI. FB page.
May 28, 2022 (Saturday) Razors in the Night & Tijuana Sweetheart Reunion Show at Sonia, also on the bill Nothing But Enemies. FB page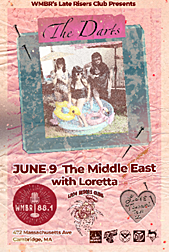 June 9, 2022 (Thursday)WMBR's Late Risers Club Turns 45, WMBR turns 60!! Celebrate with The Darts and Loretta at The Middle East Up.
June 11, 2022 (Saturday) The Only Things, The Agonizers, The Brand New Luddites at Thirsty First in Lowell
June 18, 2022 (Saturday) 40 Years of The Queers Anniversary show also with The Dwarves, The Jasons, Stubborn Hearts at Sonia. TIX
June 18, 2022 (Saturday) THE ZULUS are back at The Paradise - tix here.
June 25, 2022 (Saturday) Show in Honor of Jess Victor - White Dynomite, Muck and the Mires, Stop Calling Me Frank, Piranha Brothers, Screw Cart at The Middle East Up TIX and FB page.
July 1, 2022 (Friday) The Prozacs, The Lousekateers, Lürking Class (NY), The Agonizers, Marko Bruiser at Ralph's Rock Diner
July 2, 2022 (Saturday) Hixx, Celseigh, The Stigmatics, Marianne Toilet and the Runs at The Midway
September 8, 2022 (Thursday) D.R.I at Alchemy in Provi, RI - FB page.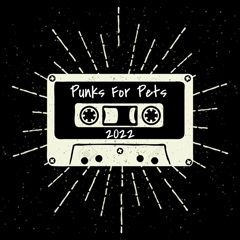 September 17, 2022 (Saturday) Punks For Pets with Joy Boys, Sleep Mode, Sourpunch, Musclecah, Ghost Grrrl, The Debutantes, The Something Somethin's, The Stigmatics - at The News Cafe - early show starting at 1PM. Bring something for the doggos and kittehs check the Donation List on the FB page.
September 20, 2022 (Friday) The Woggles with Muck and Mires at The Porch in Medford
October 5, 2022 (Wednesday) Dr. John Cooper Clarke at City Winery
October 11, 2022 (Tuesday) Agent Orange and GNARNIA at Alchemy in Provi, RI FB page.
October 15, 2022 (Saturday) Third Annual Punktoberfest at Thirsty First in Lowell...check the FB page for updates, bands etc.
CONTACT US AT....misslynbgn@yahoo.com Send us your gig listings, your anything else ya got!! You want your CD reviewed?? Contact us for that too.
---
---