The BGN News Archive
June 19, 2023
We haver some stuff for your viewing pleasure friends....This week John Keegan gives us photos and reviews from a series of shows earlier this month. He has the Sisters of Mercy at Big Night Live, The Black Cheers, Scumbari, Modern Faces at Kyoto, Fucked Up at The Sinclair and Fuming Mouth, The FU's, American Nightmare at the Middle East Down. To see hit the photo link above.
Captain Easychord covers the Midway matinee with Frank Rowe beginning the night with his new acoustic material. Then the rock began with the suitably named Ballbusters followed by The Thigh Scrappers and capping it off the classic Classic Ruins. To see hit the photo link below.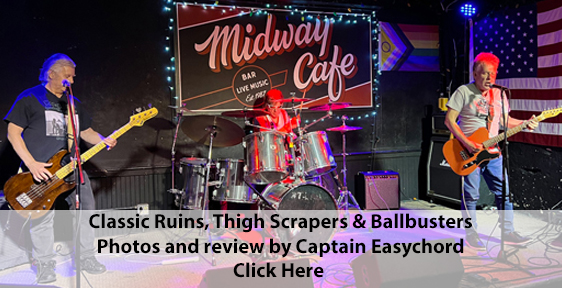 We are all still reeling from the passing of our beloved Justine Couvault. There is almost no way to put into words how much Justine was loved, appreciated, and will be missed. There's a huge hole now where there once was a truly wonderful person.
Worcester Magazine did an insightful review of The Signal Light, the last Justine and the Unclean album. Writer Victor Infante sees the album as a topper to Justine Covault's musical legacy. We agree that The Signal Light has a depth that shows Justine was becoming more and more adept at installing the stuff of life into her songs. It also has more variety of styles than her earlier work. There was so much more that Justine would have accomplished. Article in Worcester Magazine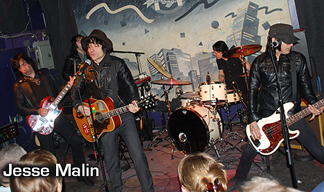 New York's Jessie Malin of D Generation fame is a New York legend at this point. Jesse has had an inoperable spinal injury and is paralyzed from the waist down!
Jessie is known for helping others, during the Covid times he had a weekly livestream series called The Fine Art of Self Distancing which helped to raise money for independent venues across the USA. He has worked with a ton of charities such as Sweet Relief, MusiCares, Light of Day Foundation, Joe Strummer Foundation, Save Our Stages, Joey Ramone Foundation for Lymphoma Research, Joey's Song, Black Lives Matter, Howl Helps, Positive Panther Benefit (Natalie Beaverstock/fan for a wheelchair), Rock The Night Foundation, Rock Against Racism, Jail Guitar Doors, The Bowery Mission, Road 2 Recovery Foundation, Little Kids Rock Foundation, and food banks around New York City.
Now Jessie needs help! Friends have set up The Jessie Malin Fund through Sweet Relief Musicians Fund organization to raise money for Jessie's medical bills. Please click on the link and donate if you can!!
We saw Jessie at TT The Bears in 2011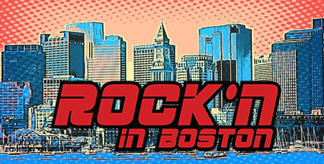 Have you seen any of the videos on Rock'N in Boston? "Just Bill" (Bill Woodworth) is behind the site and if you've seen him out at any clubs you know he shoots lots of videos and takes loads of photos.
Rock'N in Boston posts videos of songs from local shows and interviews with local musicians. And if you are in a band, they want your videos!!
They also do some live broadcasting. This week they interviewed Jay Allen about Justine Covault and they've been showing Justine and the Unclean and other Red on Red artists videos regularly in tribute.
Beside their website they are on Twitch TV, Tik Tok and YouTube They also have a Facebook page where they post blocks of videos that can be two or eight hours long.
Note: If you like the page you get their videos in your feed. We did and we've been loving that!! There are some campy commercials to break things up but it's fun.
Richard Mirsky is doing the merch thing this week. He's got coffee mugs for $6, One has his album cover for Run Away. The other says "Mommy, What's a Mirsky?" To get one of your very own you can message him on Facebook.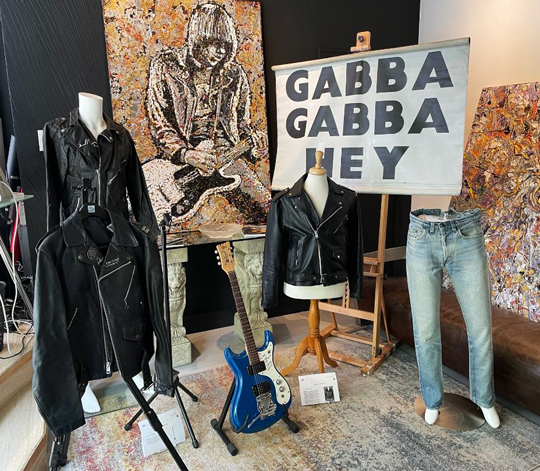 Speaking of merch....there is a Ramones auction coming up and the some of the pieces were on show here in Boston at The Giovanni DeCunto Gallery: the ices include Dee Dee and CJ Ramone's stage-worn leather jacket, Johnny Ramone's blue Mosrite guitar, and a stage-used Gabba Gabba Hey banner!
These pieces will be auctioned June 20th in our Marvels of Modern Music auction. Don't miss getting a glimpse of these items before they leave the auction block!
They also have a lot of GG Allin items for auction ... and....the poster for the Ramones/Third Rail show at The Club!! That was the Ramones first tour ... and we were there!!! Miss Lyn drove Tommy Ramone and some crew to their hotel with the equipment van and the other Ramones following her in her Maverick to Harvard Square.
Instead of keeping "busy" playing songs on a bench somewhere in Chico, CA Jonathan Richman will be touring this fall. He has some East Coast dates in October: Oct 18 & 19 at SPACE Gallery Portland , ME and Oct 20 & 21 at The Somerville Theatre. he's got Tommy Larkin with him of course. Tickets JUST went on sale June 16th so grab yours now: Tix at the Somerville Theater.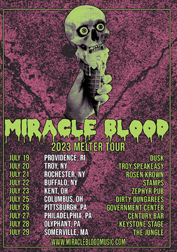 The Idiotec website has Andrew Wong of Miracle Blood reviewing some of their favorite noise band videos. It's a good chance to see where the group influences are.
"His commentary is not just an examination of the genre's prowess, but an exploration of the band's influences and a lens into the past, present, and future of noise-rock. "
There are a lot of groups we know like the Swans, Sonic Youth, The Birthday Party, The Melvins, Jesus Lizard and some we don't know like Lightning Bolt, Daughters, Future of the Left and Melt Banana. See the videos on the Idiotec webpage.
Miracle Blood are on tour in July starting at Dusk, Provi RI July 19th and ending at The Jungle, Somerville on July 29th. To see all the tour dates check out the Miracle Blood website.
Soraia are a Philly group that has been in town a few times, we saw them at Sally O'Briens in 2018. They've been played on the Underground Garage and are on Little Steven's Wicked Cool Records.
They have a new single "Every Motion." You can't help but notice that commanding vocal by ZouZou Mansour. You can hear the song on YouTube
A new album is forthcoming. They start touring in July and will be at the Burren back room on November 10.
BOOKS......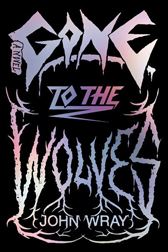 Gone to the Wolves by John Wray looks like a must read for metal music fans. In this novel he takes the mindset of metal fans seriously and doesn't just play it up for cheap thrills.
The story follows three friends who are heavy into metal in the Gulf Coast of Florida area. In the late '80's the first group they find is Hanoi Rocks. They all move to Los Angeles and one works at the Rainbow Room and meets members of Motorhead and Motley Crue.
In the '90's they move to Norway and get into the scene there which is much darker. Here the story includes real members of Norwegian bands (Burzum, Emperor and Mayhem). It actually gets a favorable review in the NY Times The book is published by MacMillan you can also get it on Amazon.
---
VIDEOS......
The 2018 movie about PIL, The Public Image is Rotten is currently on YouTube ....for free but with ads.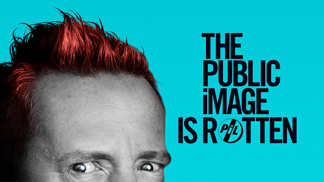 It's well done and worth viewing. You would think that dealing with Lydon, things could get derailed pretty easy; turns out that's not the case. The movie is about PIL and that's where they keep the focus. There's just enough Sex Pistols material so they can show the transformation.
They do add on John's engagement with TV shows in the later years including his commercial for Country Life butter. (which is awesome!)
They go through the timeline of the group and explain why members come and go. PIL has a distinct sound and it does but thatís because Lydon has kept things in line through the changes.
Through the film John often mentions where the after effects of his early bout with meningitis constantly crop up in his life. He also mentions that he got the name Public Image from the 1969 book The Public Image by Murial Spark. The book is about an actress that manipulates her public image to remain popular.
The movie is age restricted, that means we cannot embed it here but you can watch it here!
Muck and the Mires have a new song and video to remind us how lucky we are to have them as our very own hometown band. They never fail to cheer us up. "Cool Imposter" has all the of the group's trademark moves. The tempo is upbeat and Pedro only needs a few notes to both catch your ear and propel the song.
John Powhida seems to always have something going on and this week he has a new video. The song is more of a straight rocker than his usual. The whole thing is funnier when you know what heís singing about. "Knoxville" is a scathing sarcastic take down of James McNally the lieutenant governor of Knoxville, TN. McNally has been caught making inappropriate comments on Instagram to a 17 year old gay man while simultaneously voting against pro LGBTQ laws. He did it using his official Lt Governor's official account (Story here) but listen to Powhida tell the story his way!
The video also features Sarah Borges on vocals.
John Doe of X has the lead in a new remake of 1950's D.O.A., a classic film noir. To suit its origins it's shot in black and white. Judging from the trailer above, Doe does a capable job too.
The film is playing at the Regent in Arlington on Sunday July 2 at 4:30pm. There will be a Post-Screening Q + A moderated by Jim Sullivan with actor John Doe, director Kurt St. Thomas, actor Tony V, and special effects wizard Jimi Simmons. Buy tickets here
As a reminder Heaven Stood Still: The Incarnations of Willy DeVille - is also at The Regent Theater Arlington on June 29th (7:30PM). Tickets and preview here.
It's summer, let's go surfing!!…in a video anyway. We guess they surf in Canada because that's where the group The Projectors come from. Even though "Golden Age" seems to be a breakup song it also seems sunny with the surf theme. The group also reminds us a lot of Today Junior's sound.
---
RADIO......
Skybar played all Justine and the Unclean and other Red On Red Records material for the first hour of his Rising show. He related some personal recollections about Justine during the show.
To hear the show go the WMFO schedule page Hit the Rising show on 8 to 10 pm on Tuesday nights, then hit the 'archive' button.
---
PODCASTS.........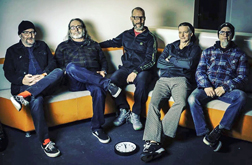 Steev Ricardo rebroadcast his August 16, 2021 Justin Covault interview on Blowing Smoke this week. Itís is great chance to hear that if you missed it. Hear it by clicking here.
He also had a show spotlighting the new group The Long Wait. They have only played one show but get the line up….Jaime Sciarappa of SSD, Mark McKay of Slapshot, Darryl Shepard of Kind/Slapshot, Steve Risteen of Slapshot and Glenn Dudley of Wrecking Crew.
The group started after the Slapshot reunion called Slapnot at the Middle East. That energized the Slapshot members who recruited the others. Steev grills them on the Slapshot days. They later talk about how being older cuts a lot of the band drama of their younger days.
The Rat Tales podcast covers Boston rock both old and new. For those interested in the Bosstown Sound (1968-69) will want to check out the interview they have with Dick Weisberg who was the drummer with the Beacon Street Union. Weisberg remembers everything and he spills it all in the hour and a half interview.
You can see and hear it on YouTube
---
NEW MUSIC/CDs......
Paper Tigers will have a new album titled Charmer in September. "Wedding Cake" is a new single preceding the album.
Like all their previous material the song digs deeper and bring up more raw emotion than most. They use the phrase "spill your guts" in the lyrics and that's what you feel like you get from this group. That's obvious with the raw and sensitive lyrics and is reinforced with the dark churning group sound. Then there's the sound that they get from the guitar at the 2:50 mark – the rasp of metal on metal. It's all the raw hurt they sing about in a sound.
They will be at the In Between Days festival in Quincy on August 19.
The False Positives are really hitting their stride with their latest single "Leaves a Mark". The music is a garage pop. It's not a fluffy pop either, this sound has a real heft to it.
It works well with the message of the song which is the emotional scars that can mark a young person through no fault of their own. These are serious and thoughtful lyrics and a well done arrangement that ties it all up.
Danny The K (Dan Kopko of Watts) has a new seven song EP coming out titled Cigarettes and Silhouettes. Right now he has one song, "Roller Derby Girl" available on Bandcamp.
The first thing we find out in this portrait (silhouette) of the Roller Derby girl is that she smokes (cigarettes), that's a nice tie in to the EP title. The song is a nicely driven pop rocker. We know that Dan can do up something like this but this time it's only him…he plays everything including drums. He gets a whirling effect with an arrangement of some keyboard work. That adds a lot to the tune. It has some tugs of nostalgia going for it like "Sway" did. Other try this but Dan nails it.
We listened to it ten times in a row, now it's your turn.
We're still emotional about Justine Covault's passing. Her partner Tom Baker shared this story on Facebook: "Justine and I had a thing where we'd write songs about each other - some vague, some blatantly obvious. This is my song that's very straight forward. Early in our weird romance, I'd see her at The Plough and Stars standing up front at The Handymen and I'm in the back just hoping she looks my way."
That song is "Turn Your Head Around." We now hear it with new ears.
We been liking Indianapolis' Zero Boys for over 40 years now. Their latest release is done in conjunction with I-95 Records. It's a seven inch single with their 2018 song "Don't Shoot Can't Breathe" along with a cover of Alice Cooper's "Long Way Too Go".
It's an impressive show of how they can handle material. "Don't Shoot Can't Breathe'' is a very aware take on current social problems. Don't miss the video for this! It piles up the visuals of the media touchstones we've all been exposed to. They go from that right to the fun rock of "Long Way to Go" and do a bang up job with that early Alice tune.
The vinyl looks sweet too. See it and buy it here
We have "Don't Shoot Can't Breathe" below. To hear "Long Way to Go" you gotta get the record.
Psychic Youth are from Sweden. Their song "Can This Be the One" is a garage ultra-pop delight. It sounds like a late 70ís pop cut that you would find on a volume of Yellow Pills. There's a lot to love in this: the guitar crunch, the throbbing bass the whirling organ work and the vocal delivery.
The song seems so fresh, like the band just discovered they could do this. In reality this is a cut from the groupís 16th album! More info on the band, their European tour and all their albums on the Red West website.
Rattanson are also from Sweden. They're a cool garage outfit. Pop aficionados will appreciate that they have releases on Kool Kat Records and Pop Geek Heaven.
In their new album Trebled Region they have the excitement and the guitar crunch in every song. They sing about summer coming, fighting and have a title "My Head Is A Troubled Region." They got it all.
The song "He Had It In Him" is dedicated to Roy Loney, that won us over too.
This is a very satisfying listen for pop garage fans.
The Dollyrots have been a band since 2000. "Missing You (I Can't Wait)" is produced by Stevie Van Zandt, thus they should be getting some more attention with this.
The song is loud and bouncy. It has big drums and a cutting guitar solo. We love when the band drops out and the voices overlap each other as the song kicks in for the ending. You gotta like it. They have a whole slew of material on their Bandcamp page.
The Dollyrots are back on Boston at Sonia on August 31.
California's Diesel Boy hasn't had an album in ten years. The next one Gets Old is due July 28. They play a recognizable pop punk, the difference is that the lyrics have an adult sensibility rather than a younger one. Thus, you get their current single "Dirty Dishes" which is about dealing with a break up that has some tug of emotion in it, even as the skatepunk beat skips along. Hear on YouTube here
A little more on the group/album here More of their catalog on Bandcamp
---
Here's some good shows coming up .....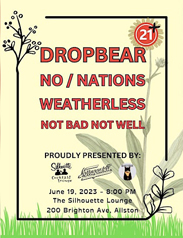 June 19, 2023 (Monday) Gossip Collar (Tom & Victoria from Spitzz), Alijca Pop (from Memphis) and Daughter of the Vine at State Park.
June 19, 2023 (Monday) Dropbear, No / Nations, Weatherless, Not Bad Not Well at The Silhouette
June 21, 2023 (Wednesday) Lupo Citta, Valley of Weights, Nat Freedberg at The Silhouette
June 21, 2023 (Wednesday) The Rippers Rage (Rage Against The Machine Tribute), Rawstrum, The Melted Chapstix at The Midway
June 23, 2023 (Friday) Baabes, ESH & the Isolations, Goon Platoon, Ruffian Dick, Turn Heel at O'Brien's
June 23, 2023 (Friday) Scissorfight, Blood Lightning, Catching Hell at The MIddle East Up FB page.
June 23, 2023 (Friday) Speedfossil, Little Billy Lost, Midnight Caller at The Square Root
June 23, 2023 (Friday) Dan & the Wildfire, Devil Love at Deep Cuts - 2?1 Main St, Medford MA - starts at 7PM all ages.
June 24, 2023 (Saturday) Todd Erickson (Holy Smoke) & Dave Harrison (The False Positives) on A Crash Course for the Ravers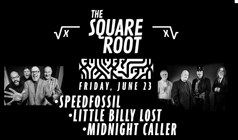 June 24, 2023 (Saturday) The Chelse Curve are doing an afternoon show at The Lawn on D (420 D St Boston) music time: 1PM!
June 24, 2023 (Saturday) Rum Bar Records & Los Coronas CC Present Diablogato's Party at the Porch with Screamin' Rebel Angels, Diablogato, The Dogmatics, Lonely Leesa & the Lost Cowboys at The Porch in Medford - All Ages - 1-6PM
June 24, 2023 (Saturday) SkyTigers, Loud Love, Dave Strong Band, Coffin Salesman (stripped down), The Zombie Mafia at The Midway for a 3PM Matinee
June 24, 2023 (Saturday) The Koiis, Condition Baker, GLiDER, Matt Trainor at The Jungle - 7PM!
June 24, 2023 (Saturday) Rockin' The Dunes Annual party at White Crest Beach in Wellfleet with Crow Follow, Atlantic Thrills, Shiny Beasts - starts at 6PM FREE FB page.
June 25, 2023 (Sunday) Good In The Hood Brewery Block Party at Ipswich Ale Brewery 12-2PM Music by Uey at the Buoy - FB page.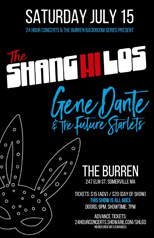 June 25, 2023 (Sunday) TREE, Death Ray Vision, Brix'n Mortar, Oxblood Forge (EP release), Cannabis Crypt at Alchemy, Prov RI - FB page.
June 26, 2023 (Monday) Gretchen Shea And The Middle Eight, Salem Wolves, Graveyard of the Atlantic at The Silhouette
June 29, 2023 (Thursday) Bad Idea USA, Pink Slip, The Jacklights, Blame It On Whitman at Deep Cuts, Medford.
June 30, 2023 (Friday) Half a Century with Eric Grommet and friends!!! Harry and the Hot Flashes, New Frustrations, The Grommets at The Square Root
June 30, 2023 (Friday) One Fall, ShotClock (VA), Something Bitter (NYC), Super Beef at Koto Salem
July 1, 2023 (Saturday) The Crank-Tones at The Midway for a 3PM Matinee
July 1, 2023 (Saturday) Dusk Summer Fest with Atlantic Thrills, All Star Stars, Ash and Bone, Eclectic Electric, Jesse the Tree, Moodrunners, Razed, Sire, Salem Wolves, Starbath, Thin Frizzy, The Hammer Party, Vertigo, Ziggy Gnardust - Indoor and Outdoor Stages - Family Friendly / 21+ to drink - Doors at 2pm Music starts at 2:30pm - $10 (Little kids are Free) - Food by Taino Treats & Puggles Grilled Cheese - FB event page.
July 2, 2023 (Sunday) Tsunami of Sound (10:30am), Nervous Eaters (12:30pm), Mach Bell Experience (2:30pm) at MusicCons outdoor stage at Boxboro Regency Hotel.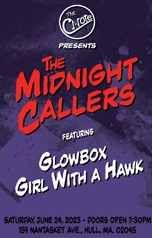 July 5, 2023 (Monday) Fracture Type, Blame It On Whiteman, Vivra Vera at The Silhouette
July 6, 2023 (Thursday) Glowbox, Ricky Stein, Huxster, Evan Charles at The Middle East Up
July 7, 2023 (Friday) Cheap Beer Booking Presents- Kal Marks, Gollylagging, The Body Is, Vivid Bloom at Koto Salem
July 8, 2023 (Saturday) Noah Britton, Merry Merry, Dilema Rose N The Wailin' Milfs, Tiny the Bear, Johnnie & The Foodmasters at Powderhouse Park, Somerville - 1-5PM, All Ages $10 suggested donation for bands - Facebook page
July 8, 2023 (Saturday) The Chelsea Curve, Duck & Cover and Stars Like Ours at Bone Up Brewery Everett FB page 4-7M
July 9, 2023 (Sunday) The Zip-Ups, Cold Expectations, Glow Box at The Worthen Attic 4-7PM Matinee
July 13, 2023 (Thursday) Sky Tigers, Brix'n'Mortar, Ghostwaves at Koto Salem- FB page.
July 14, 2023 (Friday) The Devil's Twins album release - with Kingshot and Aaron & the Lord at Faces Brewery Malden- All Ages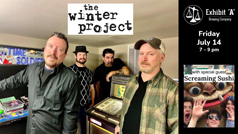 July 14, 2023 (Friday) The Winter Project Record Release Show with Screaming Sushi at Exhibit 'A' Brewing, Framingham FB event page.
July 15, 2023 (Saturday) THE DEL FUEGOS Reunion Show - 4-9 PM East Bridgewater Commercial Club - The Del Fuegos will do 90 min. Set, starting at 6:30- FB page.
July 15, 2023 (Saturday) The Shang Hi Los & Gene Dante & The Future Starlets - at the Burren EARLY show- music starts at 7.
July 15, 2023 (Saturday) The Grip Weeds, Fling, American Ocelot at The Square Root - FB page
July 16, 2023 (Sunday) Holy Smoke, Little Billy Lost, Shiverlane at The Midway 3PM Matinee
July 19, 2023 (Wednesday) Miracle Blood's first official tour show at Dusk in Provi, RI with Cross Bite, Ghost in the Snow, Sleep Mode.
July 21, 2023 (Friday) Radio 95.9 WATD, Rock the Lot #5, Marshfield with Warthog (Ramones Tribute), The Chelsea Curve, The New Frustrations, Charlie Don't Surf (Clash Tribute). 6-8:30 PM FREE! 135 Enterprise Dr Marshfield - FB page.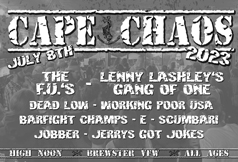 July 21, 2023 (Friday) Midnight Creeps, Hammered Saint, Sourpunch at The Midway
July 21, 2023 (Friday) Cheap Beer Booking Presents- Eradicator, Couch Sex, Burp at Koto Salem
July 22, 2023 (Saturday) Blame it on Whitman, Jerrys Got Jokes, SleepJumper, Dear Maryanne - at The Midway 3PM Matinee
July 22, 2023 (Saturday) The Lemon Drop Gang EP release with The Dogmatics, The New Frustrations at The New World Tavern Plymouth MA. Facebook page
July 22, 2023 (Saturday) Wicked Cool Show at The Shaskeen with The Graniteers, TFR, The Wicked North, Matty Anderson - 9PM- FB page.
July 22, 2023 (Saturday) 1.4.5., Stigmatics, Black Souls at The Square Root
July 23, 2023 (Sunday) Cro-Mags (Performing Best Wishes), The Long Wait, Klaxon, Face First, S.A.C at Alchemy in Providence RI
July 24, 2023 (Monday) Kenzie, Castle Doctor (NM, Aber Fly, Thee Fighting Fish at The Silhouette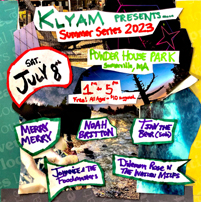 July 28, 2023 (Friday) Degenerates of Punk, No Detour, The Sleds, Key of Caustic at the Jungle 8PM
July 28, 2023 (Friday) Glowbox, Holy Smoke, Little Billy Lost - at Faces Malden 8pm All Ages $20
July 28, 2023 (Friday) Skybar Rising & Rum Bar Records present Summer Sizzler Round 2 @ The Square Root with The HI End, Freeloader, Kate Redgate FB page
July 28, 2023 (Friday) Deprogrammer Cult, Sexless Marriage, Done, Mind Killer at Koto Salem
July 29, 2023 (Saturday) Once Block Party at Boynton Yards with Barrence Whitfield, Jill McCracken, The Womps, Field Day, Casey Neil - FREE 4-10PM
July 29, 2023 (Saturday) Miracle Blood at The Jungle
July 29, 2023 (Saturday) Color Killer at The Square Root
July 29, 2023 (Saturday) The Instamatics, Uncle Spudd, Wired For Sound, The Cindy Crawford Cult - 3PM matinee at The Midway
July 29, 2023 (Saturday) Thalia Zedek Band, Autopolitan, Tyler & The Names at Faces Brewery Malden
August 5, 2023 (Saturday) Crown Court, Violent Way, Oil!, Klaxon, Doc Marten Soundsystem at The Midway - 8PM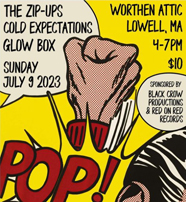 August 5, 2023 (Saturday) Huck 2, Alabaster Sons, Bobby Oakes and TV Models, Getaway Moon, Daisy at The Midway Cafe for a Matinee Show.
August 9, 2023 (Wednesday) Rawstrum, Horsehands, Big Howard, Joeypiff at The Silhouette FB page
August 11, 2023 (Friday) Modern Day Idols at Exhibit A Brewing, Framingham. 7-9PM
August 11, 2023 (Friday) Tiger Bomb, Freeloader at The Burren FB page
August 11, 2023 (Friday) Andy California and Lupo Citta at Notch Brighton (bring shelf stable food donations and health supplies at this and every event to help fill our local community pantries.) 7PM
August 11, 2023 (Friday) KCUF record release with Jukebox Romantics, In the Meantime, Jeff Bousquet - 8pm All Ages at Faces Malden
August 13, 2023 (Sunday) Booze Cruz'n with Stop Calling Me Frank, The Chelsea Curve & The Shang Hi Los around Boston Hahbah...Boarding starts at 3:30pm and boat will be leaving at 4:00pm sharp! This event is 21+ Advance Tickets $35 on sale now!!! FB page
August 14, 2023 (Monday) Linnea's Garden, Drama Dolls and Hammered Saint at O'Brien's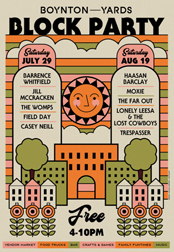 August 19, 2023 (Saturday) Once Block Party at Boynton Yards with Hasaan Barclay. Lonely Leesa & The Lost Cowboys, Trespasser, Moxie, The Far Out - Free - 4-20PM
August 19 & 20, 2023 (Sat & Sun) In Between Days Festival - 2 Stages, 2 Days, 24 bands ... and Cool Vintage and Local Market Place, Vinyl Record Pop Up Shop, Food, Modest Mouse , Weakened Friends, Paper Tigers, Clarissa Johnson, Dutch Tulips and the South Shore's own Gypsy Moths. You'll want to get your tickets now because they have a 'tier' system. They have some "tier" ticket scheme so the longer you wait the higher the ticket prices are. FB page
August 25, 2023 (Friday) Bone Up Brewing Seventh Anniversary Festival Night 2 - 6pm -10PM with The Guilloteenagers, Blood Lightning, Lesser Glow
August 25, 2023 (Friday) The 5.6.7.8's, Sit n' Spin plus DJ Pokemonjeff of the group Lyres - at Sonia - 8PM doors
August 25, 2023 (Friday) Key of Caustic at The Sqwuare Root
August 25, 2023 (Friday) Mach Bell Experience, The Cynz (NYC) at Back Room at the Burren
August 26, 2023 (Saturday) Bone Up Brewing Seventh Anniversary Festival Day 3 12:30pm- 10PM with from 1st to last: DnA's Evolution, Glacier, Sundrifter, Clouds Taste Satanic, North Star the Wanderer, SkyTigers (6PM), Brain Famine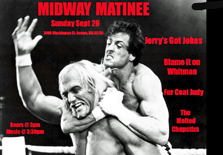 August 26, 2023 (Saturday) Rock N Roll Candlepin with U-Ey at the Buoy at the Cape Ann Lanes in Gloucester. FB page
August 27, 2023 (Sunday) Bone Up Brewing Seventh Anniversary Festival Day 4 - 12:30pm - 7PM - with Weisstronauts, Organ Meats, Hobo Wizard, Cortez, Major Stars, Crowfeeder
August 31, 2023 (Thursday) Tsunami Bomb, The Dollyrots, The Shang Hi Los at Sonia
September 3, 2023 (Sunday) Belvedere, One Fall, Oh The Humanity! - 7pm All Ages $15 at Faces Malden
September 9, 2023 (Saturday) Kelly Knapp, and Simon Ritt, 61 Ghosts, Hummingbird Syndicate at The Square Root
September 10, 2023 (Sunday) Somerville Rock + Roll Yard Sale Union Square 12 - 5PM. FB page.
September 10, 2023 (Sunday) Huck2 Album Release Party! With special guests Key of Caustic, Motel Black, and Acrylic Killers at , The Middle East UP Doors at 5:30PM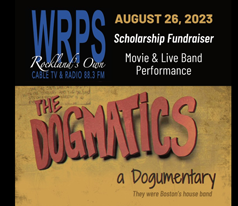 September 23, 2023 (Saturday) 2023 Punks for Pets (#16!!) with The Agents, Vague, Sourpunch, Starbath, Shirley Drive, Musclecah, Crossbite - outside at NickANee's (Indoors if it rains) Something from the wish list is your ticket in. See the Wishlist on the Facebook event page.
September 26, 2023 (Tuesday) Dead Boys, Nervous Eaters, The Plimsouls at The Middle East Up FB page.
September 28, 2023 (Thursday) Dead Boys, GLiDER, Midnight Creeps, One Fall at Alchemy Provi RI. FB page.
September 29, 2023 (Friday) Anti Heros, Legion 76, Antagonizers, Blood Stained Brindle, Absuctors - Middle East Down.
September 29, 2023 (Friday) The Fleshtones + The Nervous Eaters - FB page
October 7, 2023 (Saturday) The Welch Boys, The Long Wait, The USM, Josephine With A Cause at Faces Brewing
October 11, 2023 (Wednesday) The Mission UK & The Chameleons: Deja Vu Tour 2022 Rescheduled to 2023!!! also on the bill Theatre of Hate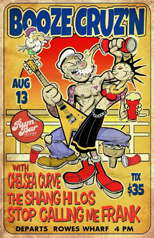 October 12, 2023 (Thursday) The Len Price 3, The Chelsea Curve, Cynz, Tiger Bomb. at Geno's Portland, ME
October 13, 2023 (Friday) The Len Price 3, The Chelsea Curve at The Burren Backroom,
October 14, 2023 (Saturday) The Len Price 3, Palmyra Delran and the Doppel Gang, Steve Krebs and The Maynard G's at Parkside Lounge NYC
October 20, 2023 (Friday) The Jacklights at The Square Root
October 21, 2023 (Saturday) Bicker Sins, Classic Ruins, Little Billy Lost at The Square Root
October 26, 2023 (Thursday) Mudhoney at The Brighton Music Hall 18+ TIX
November 3, 2023 (Friday) Modern Day Idols Single Release Party with Tad Overbaugh and the Late Arrivals at Square Root, Roslindale.
December 8, 2023 (Friday) Huck 2, Gretchen Shae and The Middle Eight and Key of Caustic at Koto Underground, Salem
CONTACT US AT....misslynbgn@yahoo.com Send us your gig listings, your anything else you've got!! You want your CD reviewed?? Contact us for that too.
---
---