The BGN News Archive
June 26, 2023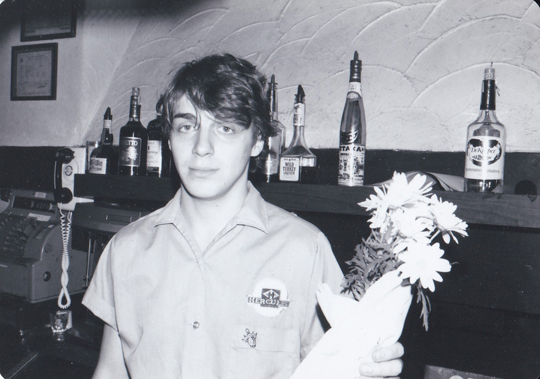 RIP Jack Hickey
Sadly we open again this week with reports of more losses ......
guitarist Jack Hickey died this week.
His wife Aislin posted on FB:
Our Legend, Our Star, Our Husband, Our Father, Our Brother,
Our Uncle, Our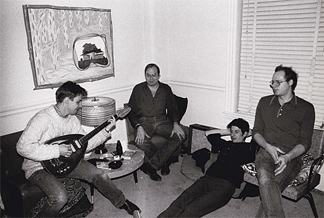 Friend, Our Force, Our Love
Our Jack, Our Heart Has left our side
In peace may he rest
Gone too fast
The echoing forever stays, Raw humor and impeccable timing, Music in perfect tone in his favorite key
We hold him close
Jack's rockabilly throwback style propelled The Turbines, along with John Hovorka's writing, to significant heights of popularity in the local scene. Their fans were fanatical, following the band from club to club, never missing a gig.
Jack also played in the Lyres and (pre-Turbines band) Noise Pencil and in Valdez the Sinner. Videos: "Wah-Hey " Video of "Skull and Crossbones" and "I Get Excited"
RIP Jack!!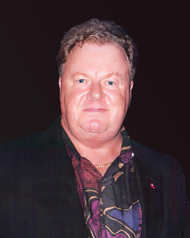 Donald Holland passed this week. He had the vision to start ManRay in 1985. That closed in 2005 but he made a successful reopening in 2023. He also started Hi Fi Pizza.
The way ManRay was run and treated its patrons made it a most beloved space. There's even more reason now to read We Are But Your Children, the book about the club.
Read Donald's obituary More info on Vanyaland and Cambridge Day
Tom Hostage who played guitar on some Hummingbird Syndicate albums died this week. It was only a year and a half ago that the group drummer Randall Lee Gibson died.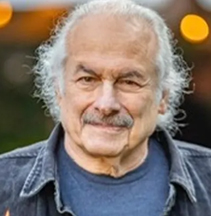 A statue for Jeff Freedman?? Why didn't we think of that? Freeman is the head of Wizard Security. He's been ejecting stage divers off the stages for decades. If you've been to hardcore shows at the Middle East especially, there was a point where you thought, "who is that guy?" because he's where the action is.
Now Slapshot bassist Ryan Packer has started a GoFundMe page for a bronze Jeff Freedman statue to be erected near the Middle East. He posts on his GoFundMe page: "Hey everyone! As you already know Jeff Wizard is a staple in the Boston music community. He's kept the show rolling in every genre of music for over 40 years. In a time where venues are closing and neighborhoods are changing I would like to permanently honor a man who we've all grown up with."
There is more on Vanyaland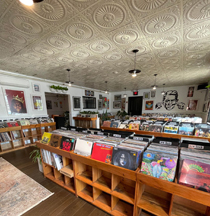 In Your Ear has a new store at 28 Market Street, Warren, RI, that's in addition to their current location at 462 Main Street, which is just a block away and packed with thousands of discounted CDs, LPs, and cassettes. The new location is open from 11 to 6, Wednesday to Sunday. The Main St store will be open on weekends.
It's another career benchmark for Mach Bell: he's going to be inducted into the New England Music Hall of Fame. The Legend grows! There is a big night at the Regent Theatre in Arlington on September 30 starting at 6pm. Ticket's here
Blood Makes Noise.com interviewed Kurt Baker. Kurt says that things in Maine were so boring he was driven into making music.
He has also made a Spotify playlist of some of his influences. Most are understandable like ELO, The Queers, The Riverdales, Oasis and the Fountains of Wayne. Samantha Fox and Daft Punk surprised us. The interview on Blood Makes Noise
The Bellforge Art Center in Medfield is now on a their Summer Schedule. We've been reporting on the Center as it slowly got its footing. Now, if you go to their events page you can see that they have a full Summer Souonds lined up. It's not all music they have a play (King Lear), a Culturefest and later an Octoberfest. They have a regular Thursday spot from 5 to 8pm for music. That's on top of other special concerts like Buffalo Tom on Saturday September 9.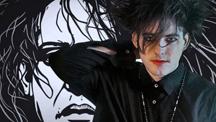 Everyone went crazy with social media posts about The Cure and their latest concert last week. Punktuation has a article about The Cure's Punk influences!! Robert Smith says: "I grew up listening to the Beatles and the Rolling Stones and Pink Floyd, 'cause that was what got played in the house but 1977 changed me … it was the best summer of my life. I remember listening to 'Anarchy' for the very first time at a party and thinking "this is it!" You knew straight away, you either loved it or hated it, and it polarized an entire nation for that summer. I saw Buzzcocks at The Electric Circus, I loved them and I felt I found my generation's music," But his favorite band was The Stranglers!
---
VIDEOS......
Danny the K's "Rollar Derby Girl" came out last week. This week there is a video to go with the catchy song. It features a girl on roller skates, funny enough. It's just another opportunity to hear this fine pop confection.
Red on Red's Stupidity has a new song/video this week. They dedicate it to Justine Covault. There's another one of a million reasons we owe Justine – she adopted the Swedish rockers and we have come to love them.
The new song is called "Fortune Teller." This one really shows their garage rock influences. As has been true for a while the Fleshtones' Keith Streng is in the mix. He must have done that nice 12 string solo.
We keep coming across these old punk films that we never could see back in the day. The latest one is Punk in London from 1977. This is an hour and a half documentary. It starts with talking to members of Chelsea and The Lurkers.
There's a nice clean straight-on video of X-Ray Specs doing "Oh Bondage, Up Yours" and "Identity." The manager of Generation X and the Damned talks about renting the Roxy to get his groups a place to play.
Other bands in the film are Jayne County, the Killjoys (with Kevin Rowland), Adverts, the Jam ("Carnaby Street"/"In the City") and the Clash. They talk to the people who run the Rough Trade record store. This is a very good job especially for 1977!!
This version has been remastered and extended so even if you've seen it before it might be worth checking out again.
This week's on Rock'n in Boston video playlist in order of appearance: Hooray For Earth - Scissorfight - Lovewhip - Secret Satellites - Bang Camaro - Charley Carrozo- Jeff and Jane Hudson - Trailerswift - Arron & the Lord - Linnea's Garden - Smitt E. Smitty & The Fezztones - Sorry Mister - Matalon - Officer X - Lucretia's Daggers - Spirit Machines - Devil Love - Eric Ott- John Powhida International Airport - The Isolation Jams - Space Mushroom Fuzz - Widow7- Cocked N' Loaded - Petty Morals ... Honerable mentions - Aaron Perrino - Susy Twilighton - Scott Matalon - Alejandro Necochea......WOW!!
---
RADIO......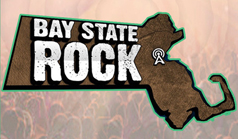 Carmelita opened her Bay State Rock show with a Pat "Trick" Wallace song "Big Ass American Car." from the last album Trick recorded. The record release show, Piper Down: Record Release Party Celebrating the Life & Music of Patrick Wallace, for his last record was at the Burren on Sunday 6/18.
That was followed by the title track off of The Signal Light in memory of Justine Covault. Carmelita talked about Justine's accomplishments and how she has boosted the local scene these last few years.
She also played a new Glowbox single "Go Like Hell" that isn't on any online platforms yet that we know of.
Highway Chapel will be performing live on On The Town with Mikey Dee on Wednesday June 28. You can listen on 91.5 FM at 9pm or online at https://www.wmfo.org/.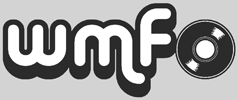 Skybar on his WMFO Rising show had Smitt E Smitty and Jim Melanson of Little Billy Lost as guests. They played "Dance Angelina Dance" their new single on Code213 Records.
On WMFO's A Crash Course for the Ravers, Brian Young had a few guests also. Dave Harrison currently of the False Positives. Brian played their new single "Leaves a Mark," along with a Voodoo Dolls song because Dave was in that group too. Brian also had Todd Erickson of Shake the Faith and now Holy Smokes as a guest as well. They were joined by Linda Viens for a live set.
To hear those shows go the WMFO schedule page
---
PODCASTS.........
Blowing Smoke with Twisted Rico gets Alejandro Necochea from Bang Camaro, Worshiper and Township into the studio for an interview. Alejandro has a long music history. He played with Good North and then he joined Bleu's band.
He relates the origins of Bang Camaro. Bringing Poison and Motley Crue style music to the alternative community didn't seem like an obvious idea. Their first song "Bang Camaro" attracted lots of attention from fans and agents. They go on with many Bang Camaro stories.
They then go into some of Alejandro's numerous other projects.
---
NEW MUSIC/CDs......
Screw Cart has been producing striking songs these last few years. We're thinking specifically of "Anubis" and "Foot Washer."
This week we get their latest "Road Trip." This being Screw Cart the song isn't all about a picnic lunch at the nearby beach. To them the idea of a road trip triggers a lot of angst. It's not what you planned, it's tense; the destination is linked to the Final Destination. It degenerates from there to a Stephen King Clown car horror show. It's par for the course for a group that made a Cheese Wheel the key to hell's door and that's what we want from these guys.
The music has riffage that cranks like a horror roller coaster and Mark Kennedy delivers with evil articulation, there's no throat singing, he makes sure you hear every word.
Brix'n Mortar signed with WTF Records a while ago. We've been waiting for the release of their new material. The new album will be Something Ain't Right and now there is a single: "People Like You."
The song is a hefty wall of hardcore. The lyrics are a gruesome depiction of what seems like kidnapping. The Brix gets vocal help from singers in other groups like: Oh the Humanity, Downhauls, One Fall, Skytigers and Hellbound Hit Men.That means when the lyrics say. "….in a puddle of blood", it's done in close multi harmony.
We like to think that the punk sound is timeless. The Cretins' latest release proves that. We Haven't Heard of You Either is a recording that was scheduled to come out in 1998 but wasn't pressed because it lacked a band photo. 25 years later it's released…still lacking a band photo!!
The four song EP is full of the fast and short punk that the Cretins have been doing before and since. We would have loved this back in '98 but we love getting the punk now in 2023 too.
The whole album The Master Plan by The Grand Cru is now up on Bandcamp.
These legendary rockers (Fleshtones and Dictators) serve up a high octane rock and roll ride. It's all ramped up for maximum excitement. It reminds us of the heightened fun of a Fleshtones and Dictators concert, which makes sense.
They can throw in some classic rock influences whenever they want,"14th Street" has the beat and chords of Elvis' "Marie the Name".
The I-IV-V chord progression of "What's Up With That" checks off the Cars' "Best Friends Girl" and "Love is Strange" by Ian and Sylvia.
"Find Something Beautiful" is very Dictators like. It's fun to spot those influences in the vocals and the descending bass line.
Nothing is forced here. The talent and creativity just flows and their sense of fun and the love of rock and roll shine through it all.
Adventure Set have posted a 5 song demo from 82-83....and boy do they evoke that era. Even in demo form they sound as comparable as anything else in electronic music of that time. We now know bassist Brad Hallen, currently in the Nervous Eaters line up, is in the Adventure Set line up.
"Written in Heaven" is elegant with lots of details to appreciate.
There's another reissue of the Voidoids' influential Blank Generation album from 1977. This has the remastered sound from the 2017 release but has the original order of songs. It comes with a 20 page booklet with new commentary by Hell himself, with lyrics and a poster.
You can get the Deluxe Edition of Bank Generation at Collector's Choice Music
---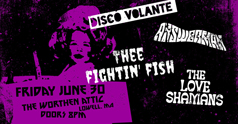 Here's some good shows coming up .....
June 26, 2023 (Monday) Gretchen Shea And The Middle Eight, Salem Wolves, Graveyard of the Atlantic at The Silhouette
June 29, 2023 (Thursday) Bad Idea USA, Pink Slip, The Jacklights, Blame It On Whitman at Deep Cuts, Medford.
June 30, 2023 (Friday) Half a Century with Eric Grommet and friends!!! Harry and the Hot Flashes, New Frustrations, The Grommets at The Square Root
June 30, 2023 (Friday) One Fall, ShotClock (VA), Something Bitter (NYC), Super Beef at Koto Salem
June 30, 2023 (Friday) Answerman, The Love Shamans, Disco Volante, Thee Fightin' Fish at The Worthen Attic Lowell FB page
July 1, 2023 (Saturday) The Crank-Tones at The Midway for a 3PM Matinee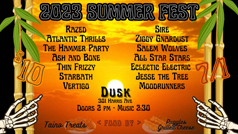 July 1, 2023 (Saturday) Dusk Summer Fest with Atlantic Thrills, All Star Stars, Ash and Bone, Eclectic Electric, Jesse the Tree, Moodrunners, Razed, Sire, Salem Wolves, Starbath, Thin Frizzy, The Hammer Party, Vertigo, Ziggy Gnardust - Indoor and Outdoor Stages - Family Friendly / 21+ to drink - Doors at 2pm Music starts at 2:30pm - $10 (Little kids are Free) - Food by Taino Treats & Puggles Grilled Cheese - FB event page.
July 2, 2023 (Sunday) Tsunami of Sound (10:30am), Nervous Eaters (12:30pm), Mach Bell Experience (2:30pm) at MusicCons outdoor stage at Boxboro Regency Hotel.
July 5, 2023 (Monday) Fracture Type, Blame It On Whiteman, Vivra Vera at The Silhouette
July 6, 2023 (Thursday) Glowbox, Ricky Stein, Huxster, Evan Charles at The Middle East Up
July 7, 2023 (Friday) Cheap Beer Booking Presents- Kal Marks, Gollylagging, The Body Is, Vivid Bloom at Koto Salem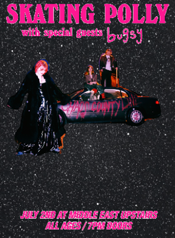 July 8, 2023 (Saturday) Noah Britton, Merry Merry, Dilema Rose N The Wailin' Milfs, Tiny the Bear, Johnnie & The Foodmasters at Powderhouse Park, Somerville - 1-5PM, All Ages $10 suggested donation for bands - Facebook page
July 8, 2023 (Saturday) The Chelsea Curve, Duck & Cover and Stars Like Ours at Bone Up Brewery Everett FB page 4-7M
July 8, 2023 (Saturday) Cape Chaos!! - The F.Us, Lenny Lashley's Gang Of One, Dead Low, Working Poor USA, Barfight Champs, E, Scumbari, Jerry's Got Jokes, Jobber at Brewster VFW (Outdoor Pavillion) - Bands, Vendors, Food, Cash Bar! Noon - 8PM. FB page.
July 9, 2023 (Sunday) The Zip-Ups, Cold Expectations, Glow Box at The Worthen Attic 4-7PM Matinee
July 13, 2023 (Thursday) Sky Tigers, Brix'n'Mortar, Ghostwaves at Koto Salem- FB page.
July 14, 2023 (Friday) The Devil's Twins album release - with Kingshot and Aaron & the Lord at Faces Brewery Malden- All Ages
July 14, 2023 (Friday) The Winter Project Record Release Show with Screaming Sushi at Exhibit 'A' Brewing, Framingham FB event page.
July 15, 2023 (Saturday) Celebrating Johnny Thunders Birthday with Simon Ritt on A.C.C.F.T.R. Click here for link to WMFO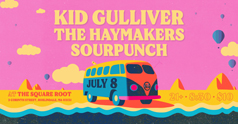 July 15, 2023 (Saturday) THE DEL FUEGOS Reunion Show - 4-9 PM East Bridgewater Commercial Club - The Del Fuegos will do 90 min. Set, starting at 6:30- FB page.
July 15, 2023 (Saturday) Hardcore Stadium Presents: The Unseen, Death Before Dishonor, Blanks 77, Violent Society, For the Worse, The Massacred - Middle East Down $30 tix
July 15, 2023 (Saturday) The Shang Hi Los & Gene Dante & The Future Starlets - at the Burren EARLY show- music starts at 7.
July 15, 2023 (Saturday) The Grip Weeds, Fling, American Ocelot at The Square Root - FB page
July 15, 2023 (Saturday) Gothic Metal Luau with Fog Wizard (10th Anniversary CD Release Party), Haxawald, The Innsmouth Look, Witches Tears, Lucretia's Daggers, Your Friends in Hell, Red Ledger at The VFW Peabody Ma, Fidelity Post 1011 - Doors at 5pm- FB page.
July 15, 2023 (Saturday) The Chelsea Curve, Tsunami of Sound, DJ Sherman - Free outdoor show At Tuscan Village in Salem, NH - 6 PM – 9 PM- FB page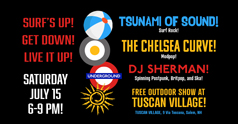 July 16, 2023 (Sunday) Holy Smoke, Little Billy Lost, Shiverlane at The Midway 3PM Matinee
July 19, 2023 (Wednesday) Miracle Blood's first official tour show at Dusk in Provi, RI with Cross Bite, Ghost in the Snow, Sleep Mode.
July 21, 2023 (Friday) Radio 95.9 WATD, Rock the Lot #5, Marshfield with Warthog (Ramones Tribute), The Chelsea Curve, The New Frustrations, Charlie Don't Surf (Clash Tribute). 6-8:30 PM FREE! 135 Enterprise Dr Marshfield - FB page.
July 21, 2023 (Friday) Midnight Creeps, Hammered Saint, Sourpunch at The Midway
July 21, 2023 (Friday) Cheap Beer Booking Presents- Eradicator, Couch Sex, Burp at Koto Salem
July 22, 2023 (Saturday) Blame it on Whitman, Jerrys Got Jokes, SleepJumper, Dear Maryanne - at The Midway 3PM Matinee
July 22, 2023 (Saturday) Taken By Vultures, The Downhauls, Low Lives - Middle East Up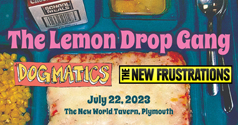 July 22, 2023 (Saturday) The Lemon Drop Gang EP release with The Dogmatics, The New Frustrations at The New World Tavern Plymouth MA. Facebook page
July 22, 2023 (Saturday) Wicked Cool Show at The Shaskeen with The Graniteers, TFR, The Wicked North, Matty Anderson - 9PM- FB page.
July 22, 2023 (Saturday) 1.4.5., Stigmatics, Black Souls at The Square Root
July 22, 2023 (Saturday) Gene Dante & TFS, Tiger Bomb and Can't Tell You are at Empre Live in POstland, ME - FB page
July 23, 2023 (Sunday) Cro-Mags (Performing Best Wishes), The Long Wait, Klaxon, Face First, S.A.C at Alchemy in Providence RI
July 24, 2023 (Monday) Kenzie, Castle Doctor (NM, Aber Fly, Thee Fighting Fish at The Silhouette
July 28, 2023 (Friday) Degenerates of Punk, No Detour, The Sleds, Key of Caustic at the Jungle 8PM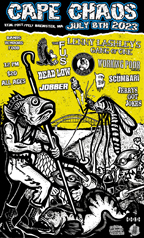 July 28, 2023 (Friday) Glowbox, Holy Smoke, Little Billy Lost - at Faces Malden 8pm All Ages $20
July 28, 2023 (Friday) Skybar Rising & Rum Bar Records present Summer Sizzler Round 2 @ The Square Root with The HI End, Freeloader, Kate Redgate FB page
July 28, 2023 (Friday) Deprogrammer Cult, Sexless Marriage, Done, Mind Killer at Koto Salem
July 29, 2023 (Saturday) Once Block Party at Boynton Yards with Barrence Whitfield, Jill McCracken, The Womps, Field Day, Casey Neil - FREE 4-10PM
July 29, 2023 (Saturday) Miracle Blood at The Jungle
July 29, 2023 (Saturday) Color Killer at The Square Root
July 29, 2023 (Saturday) The Instamatics, Uncle Spudd, Wired For Sound, The Cindy Crawford Cult - 3PM matinee at The Midway
July 29, 2023 (Saturday) Thalia Zedek Band, Autopolitan, Tyler & The Names at Faces Brewery Malden
August 5, 2023 (Saturday) Crown Court, Violent Way, Oil!, Klaxon, Doc Marten Soundsystem at The Midway - 8PM
August 5, 2023 (Saturday) Huck 2, Alabaster Sons, Bobby Oakes and TV Models, Getaway Moon, Daisy at The Midway Cafe for a Matinee Show.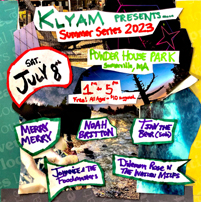 August 9, 2023 (Wednesday) Rawstrum, Horsehands, Big Howard, Joeypiff at The Silhouette FB page
August 11, 2023 (Friday) Modern Day Idols at Exhibit A Brewing, Framingham. 7-9PM
August 11, 2023 (Friday) Tiger Bomb, Freeloader at The Burren FB page
August 11, 2023 (Friday) Andy California and Lupo Citta at Notch Brighton (bring shelf stable food donations and health supplies at this and every event to help fill our local community pantries.) 7PM
August 11, 2023 (Friday) KCUF record release with Jukebox Romantics, In the Meantime, Jeff Bousquet - 8pm All Ages at Faces Malden
August 13, 2023 (Sunday) Booze Cruz'n with Stop Calling Me Frank, The Chelsea Curve & The Shang Hi Los around Boston Hahbah...Boarding starts at 3:30pm and boat will be leaving at 4:00pm sharp! This event is 21+ Advance Tickets $35 on sale now!!! FB page
August 14, 2023 (Monday) Linnea's Garden, Drama Dolls and Hammered Saint at O'Brien's
August 19, 2023 (Saturday) Once Block Party at Boynton Yards with Hasaan Barclay. Lonely Leesa & The Lost Cowboys, Trespasser, Moxie, The Far Out - Free - 4-20PM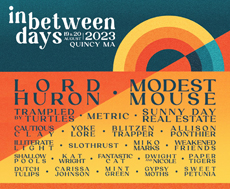 August 19 & 20, 2023 (Sat & Sun) In Between Days Festival - 2 Stages, 2 Days, 24 bands ... and Cool Vintage and Local Market Place, Vinyl Record Pop Up Shop, Food, Modest Mouse , Weakened Friends, Paper Tigers, Clarissa Johnson, Dutch Tulips and the South Shore's own Gypsy Moths. You'll want to get your tickets now because they have a 'tier' system. They have some "tier" ticket scheme so the longer you wait the higher the ticket prices are. FB page
August 23, 2023 (Wednesday) The Supersuckers,The Rumours, Far Above The Ground, The USM at The C Note in Hull.
August 25, 2023 (Friday) Bone Up Brewing Seventh Anniversary Festival Night 2 - 6pm -10PM with The Guilloteenagers, Blood Lightning, Lesser Glow
August 25, 2023 (Friday) The 5.6.7.8's, Sit n' Spin plus DJ Pokemonjeff of the group Lyres - at Sonia - 8PM doors
August 25, 2023 (Friday) Key of Caustic at The Sqwuare Root
August 25, 2023 (Friday) Mach Bell Experience, The Cynz (NYC) at Back Room at the Burren
August 26, 2023 (Saturday) Bone Up Brewing Seventh Anniversary Festival Day 3 12:30pm- 10PM with from 1st to last: DnA's Evolution, Glacier, Sundrifter, Clouds Taste Satanic, North Star the Wanderer, SkyTigers (6PM), Brain Famine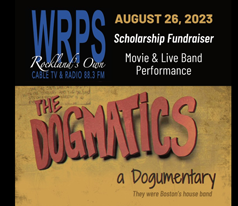 August 26, 2023 (Saturday) WRPS Rocks - Scholarship Fundraiser: A Dogumentary & The Dogmatics at Rockland High School Auditorium - Doors at 6 pm, Movie at 7 pm (90 min), followed by The Dogmatics- Facebook page
August 26, 2023 (Saturday) Rock N Roll Candlepin with U-Ey at the Buoy at the Cape Ann Lanes in Gloucester. FB page
August 27, 2023 (Sunday) Bone Up Brewing Seventh Anniversary Festival Day 4 - 12:30pm - 7PM - with Weisstronauts, Organ Meats, Hobo Wizard, Cortez, Major Stars, Crowfeeder
August 31, 2023 (Thursday) Tsunami Bomb, The Dollyrots, The Shang Hi Los at Sonia
September 3, 2023 (Sunday) Belvedere, One Fall, Oh The Humanity! - 7pm All Ages $15 at Faces Malden
September 9, 2023 (Saturday) Kelly Knapp, and Simon Ritt, 61 Ghosts, Hummingbird Syndicate at The Square Root
September 10, 2023 (Sunday) Somerville Rock + Roll Yard Sale Union Square 12 - 5PM. FB page.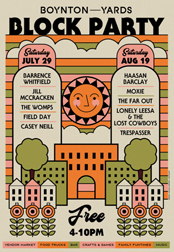 September 10, 2023 (Sunday) Huck2 Album Release Party! With special guests Key of Caustic, Motel Black, and Acrylic Killers at , The Middle East UP Doors at 5:30PM
September 15, 2023 (Friday) Booze & Glory, Avem, The Welsh Boys at Deep Cuts Medford - Tickets
September 22, 2023 (Friday) Hardcore Stadium Presents: Sheer Terror, A Poor Excuse, Nothing But Enemies, American War Machine, ICU, The Rejekts, Poor Impulse Control - Middle East Down - tix
September 23, 2023 (Saturday) 2023 Punks for Pets (#16!!) with The Agents, Vague, Sourpunch, Starbath, Shirley Drive, Musclecah, Crossbite - outside at NickANee's (Indoors if it rains) Something from the wish list is your ticket in. See the Wishlist on the Facebook event page.
September 26, 2023 (Tuesday) Dead Boys, Nervous Eaters, The Plimsouls at The Middle East Up FB page.
September 28, 2023 (Thursday) Dead Boys, GLiDER, Midnight Creeps, One Fall at Alchemy Provi RI. FB page.
September 29, 2023 (Friday) Anti Heros, Legion 76, Antagonizers, Blood Stained Brindle, Absuctors - Middle East Down.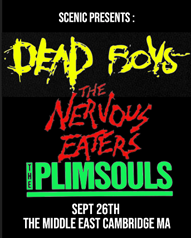 September 29, 2023 (Friday) The Fleshtones + The Nervous Eaters - FB page
October 7, 2023 (Saturday) Agent Orange, Spice Pistols at The MIddle East Down
October 7, 2023 (Saturday) The Welch Boys, The Long Wait, The USM, Josephine With A Cause at Faces Brewing
October 11, 2023 (Wednesday) The Mission UK & The Chameleons: Deja Vu Tour 2022 Rescheduled to 2023!!! also on the bill Theatre of Hate
October 12, 2023 (Thursday) The Len Price 3, The Chelsea Curve, Cynz, Tiger Bomb. at Geno's Portland, ME
October 13, 2023 (Friday) The Len Price 3, The Chelsea Curve at The Burren Backroom,
October 14, 2023 (Saturday) The Len Price 3, Palmyra Delran and the Doppel Gang, Steve Krebs and The Maynard G's at Parkside Lounge NYC
October 20, 2023 (Friday) The Jacklights at The Square Root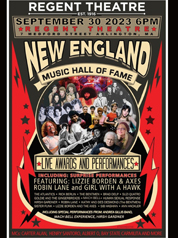 October 21, 2023 (Saturday) Bicker Sins, Classic Ruins, Little Billy Lost at The Square Root
October 26, 2023 (Thursday) Mudhoney at The Brighton Music Hall 18+ TIX
November 3, 2023 (Friday) Modern Day Idols Single Release Party with Tad Overbaugh and the Late Arrivals at Square Root, Roslindale.
December 8, 2023 (Friday) Huck 2, Gretchen Shae and The Middle Eight and Key of Caustic at Koto Underground, Salem
CONTACT US AT....misslynbgn@yahoo.com Send us your gig listings, your anything else you've got!! You want your CD reviewed?? Contact us for that too.
---
---