The BGN News Archive
October 3, 2022
| | |
| --- | --- |
| Jack Woker and Chris Anzalone | Stereo Jack's |
Stereo Jacks Records new location in Ball Square, Somerville (736 Broadway) is now open!! The store shut down a 40-year stint between Harvard and Porter classes and while Jack Woker thought he'd just close up shop and retire, Chris Anzalone approached him to buy the store. The opening was a huge success!!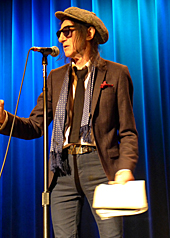 We were ecstatic when punk poet John Cooper Clarke finally got to Boston in May of 2015!
He was originally scheduled to play the Cantab poetry night but he had visa problems getting to the US so he was rescheduled to the small Berkeley club (Club 939) downtown. There weren't many people there that day. Our report on that show is here
Fast forward to ...now...and Dr. Clarke was scheduled to play the City Winery this Wednesday but, just like that first time, he can't get into the US!! City Winery says it was "unexpected visa waiver delays." In 2015 it was worth the wait in every way, we figure it's the same this time. Looking forward to a rescheduled show in the Spring.
Jim Seery, of Triple Thick has been booking the Plough and Stars and is now booking The Squealing Pig in Boston near Mission Hill. He says it's a small room, so no crazy loud stuff. Want a gig? Get in touch with Jim.
---
BOOKS......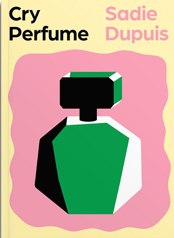 Sadie Dupuis, singer for Speedy Ortiz, has another music project called Sad13. She's also a poet and had her first book, Mouthguard, published in 2018. Her second book, Cry Perfume was written during four years of touring and is out this month. .
Her statement about the subject of her poetry checks off a lot of boxes with us: "The chronic underpayment of musicians, the inseparability of venues and alcohol sales, and the arts' increasing absorption into algorithmically-motivated tech felt like interwoven concerns."
Sadie will be doing a book reading at the Riff Raff bookstore in Providence (60 Valley St) this Thursday, October 6 at 7:00 pm
You can get her book at RiffRaff though the website or on Sadie's website. Here's an article in Pitchfork. Sadie is also doing a book tour of appearances- she's be at Faces Brewery in Malden this Wednesday Oct 5 at 7PM. Tix!! FB page.
---
VIDEOS......
The Nervous Eaters have dropped their next song and video in their buildup to the Monsters & Angels album. "Hop Sing Said" is about a woman from Brooklyn/NYC and that's the backdrop for the video.
The relationship goes south as the woman gets in a bad way…drugs and thoughts of suicide. The song/video gets heavy and poignant at this point. Some of that emotion gets funneled into the ending guitar solos.
Like before, we are used to great Nervous Eaters songs (although how does Steve Cataldo keep coming up them?), what we aren't used to is the back up and support from a team around the group that facilitated the recordings, got them on Wicked Cool Records and did up a quality video. This is dream stuff for us that have been around since the Eaters started in the early punk days.
The better the Nervous Eaters do, the better we feel right along with them.
Hallelujah the Hills has a video (see above) outlining their project called DECK, creating 52 songs. It's four albums of 13 songs, each based on one of the suits in a deck of cards.
Seems like a big idea. But ... Magnetic Fields did 69 Love Songs and that was on one album, so it's not unheard of.
To get in on all this and see it being done you can join the bands Patreon page
We're big fans of Kurt Baker but it's hard to keep up with him sometimes. This video for "New Direction" came out in February this year but it got by us. It's a cute cartoon video. for a cut from his album After Party. The song is in the Elvis Costello vein as it displays Kurt's constant pop melodicism.
The Pixies released a few song/vids of material from their new album Doggerel. On Thursday 9/29 they released maybe the whole album via lyric videos.
"Nomatterday" is a bit of a patchwork. It changes dramatically halfway through. It mixes occult imagery along with a caution to not "piss in the fountain". That video is above left.
"You're Such a Sudducee" is striking. A Sadducee was an ancient Jewish sect. You get an education figuring out Frank Black's lyrics. That video is above right.
"Haunted House" has all the Pixies' trademark turns…the acoustic beginning, the bass interludes and Santiago's impeccable backing. Hear "Haunted House" HERE.
The Pixies are back in form, no doubt about it. You can catch it all on the Pixies official YouTube Channel
---
RADIO......
Marc Bolan would have been 75 this last week. Somehow that seems like it would have been impossible even if he didn't die when he was 29.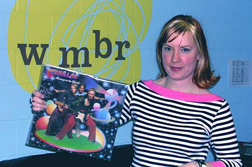 On Friday Sara did a Bolan heavy show. You can never get too much T Rex. She played the great "Rip Off". She slotted in two songs by Bolan's earlier group John's Children ("Go Go Girl"/"Desdemona"). She played an interview with Bolan where he praises The Damned, Sex Pistols and the Ramones. That was nice to hear.
There's lots of other tasty rock both new and old on the show. Heat it in the archive on WMBR click on the Friday 9/30 4pm link.
Sara also played a song by Sick Thoughts, from New Orleans. It's mainly the work of Drew Owen. Ron on the Monday LRC also plays the group. Heaven Is No Fun is a snarly punk record. It plays below on Bandcamp.
An article on Pitchfork about Sick Thoughts
Bay State Rock started with a memory of Brother Cleve. Carmelita knew Brother Cleve, he was actually her roommate for a while.
There was an article on Brother Cleve in the Wall Street Journal on Thursday September 22 ... talk about influential!!
In this week's show she also played "Methadone Mile" by the Welch Boys. That's a song that hits hard sonically and lyrically. It shows how hardcore/street punk can be socially conscious.
---
PODCASTS.........
Blowing Smoke with Twisted Rico interviews Mark McKay, drummer for Slapshot.
Slapshot had a sort of reunion show at the Middle East a year ago. There were lots of Slapshot members through the years thus a lot of people taking turns on stage.
Mark gives some insights into the convoluted group history. The documentary on the group, Chip On My Shoulder: The Cautionary Tale of Slapshot, shows the personnel toll of a band break up. It's on Amazon
Mark has a new band now called The Long Wait.
For a hard hitting video and song check out "I Told You So" a Slapshot effort from 2015.
---
NEW MUSIC/CDs......
Gretchen Shae and the Middle Eights new digital single "Skeleton Secrets" has the imagery for Halloween but the song it more a dark exploration of a person with debilitating secrets that damage themselves to the point where they say " I pity the fool who falls in love with me." The music is suitably menacing. This is a scary song for year round.
Somewhere along the line we got used to the long reveal – a band releases song after song and at some point drops the album. That's turned out to be very interesting. Somehow no matter how many songs precede the actual album release, it's always interesting to hear the final line up.
That's goes for Crow Follow. Of the ten songs on their newly released Red Velvet Radio all but two have been out there to hear. Their preferred low sound anchored with John Keegan's sax makes for a unified album that begs to be played late night with the lights down and the ice clinking in the drink glass.
They sing about transportation a lot: night trains, 18 wheelers, Doom Buggies and a Cadillac. One of the song titles even has them waiting for "The Ride of Our Lives".
Many of the earlier songs are remixes, so there's still reason to get in there and hear them anew.
We still think that "Indiana Line" is a superb job that shows they have even more to surprise us with in the future.
Last week we had some videos by Jeff Hudson. It seemed they were songs from Jeff's new album Hey You. It has 11 cuts that are classic synth driven songs that have an 80s sound. "Summer Wind" transports us to a Lansdowne St club in the electronic era.
Here's a link tree to the album posts.
---
Here's some good shows coming up .....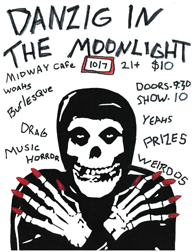 October 3, 2022 (Monday) Rick Berlin, Eastern Function(PA), GLiDER & Bill 2 @ The Silhouette Lounge, Allston, MA ...starts at 7:30.

October 5, 2022 (Wednesday) Sadie Dupuis & Michael DeForge Book Tour at Faces Brewing Malden 7PM. FB page.

October 5, 2022 (Wednesday) Dr. John Cooper Clarke at City Winery sadly this show has been postponed 'til the spring.

October 7, 2022 (Friday) Oh this one is NOT TO BE MISSED!!! Danzig in the Moonlight - Come on down to this burlesque and drag tribute to everyone's favorite grouchy horror punk grandpa- Glenn Danzig. Misfits! Samhain! Danzig! A lot of VERY questionable comics and two ???movies??? came from this absolute New Jersey weirdo's lil' brain, and we both love and will give him grief for it. Featuring Dahlia Strack, Lucifer Christmas, Hazel Hellcat Ivana, Ophelia Orchid, Dyke Van Dick, AND MORE TBA Read more on the FB page.

October 7, 2022 (Friday) Joan Jett Birthday show with Anrea Gillis & Friends and Sue Minichiello & friends doing everything Joan Jett. At Sally O'Brien's

October 8, 2022 (Saturday) Phantom Ocean, The Guilloteenagers, The Teezers. Electric Paisan for a 3PM matinee at The Midway

October 8, 2022 (Saturday) Hambone Skinny Record Release with Jay Allen & The Archcriminals, The Hi-End, FEEP at The Midway 8PM show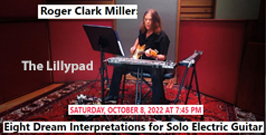 October 8, 2022 (Saturday) Roger Miller will be performing some of Dream Interpretation at the Lilypad Facebook page
October 8, 2022 (Saturday) Captain Vampire at The Square Root
October 9, 2022 (Sunday) Plymouth Punk Rock Market at Mayflower Brewing in Plymouth Mass. 12-5PM -JK and Macky, formerly of Wicked Whiskey will be playing acoustic punk covers. now there are over 40 vendors booked for October. FB page for info, vendors etc.
October 9, 2022 (Sunday) L7: Bricks Are Heavy 30th Anniversary at Big Night Live FB page.
October 9, 2022 (Sunday) It's the LAST Scurvy Dog Mega Parking Lot Show of 2022! including The F.U.'s, Black Helicopter, Electric Street Queens, Vudu Sisters and more...music starts at 2PM.
October 9, 2022 (Sunday) Brix 'N'Mortar, Cry Havoc, Triggered, Blood Stained Brindle, Grip Bite at Dusk in Provi.
October 10, 2022 (Monday) Husbands, Today Junior, Motel Black at The Silhouette Lounge Allston
October 11, 2022 (Tuesday) Lion's Law, Violent Way, Blood Stained Brindle, Battery March at Sonia - TIX!!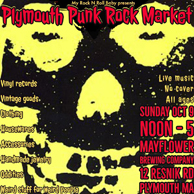 October 11, 2022 (Tuesday) Agent Orange, Midnight Creeps and Gnarnia at Alchemy in Provi, RI FB page.
October 14, 2022 (Friday) Shakedown at the Shaskeen - Scissorfight returns to the stage with Drunk off diesel and Humanoids. at the Shaksheen Pub Manchester, NH
October 15, 2022 (Saturday) Speed Fossil, Modern Day Idols, The I Want You and Glowbox are at The Square Root
October 15, 2022 (Saturday) The Devil's Twins with special guests Tiny Stills and Senseless Optimism at Askew In Provi.
October 15, 2022 (Saturday) Third Annual Punktoberfest at Thirsty First in Lowell...Razors In The Night, The Fake Boys, SkyTigers, Taken By Vultures, Diablogato, Warthog, Chumhuffer, Working Poor USA, The Downhauls, Hagglers, Baabes, CE Skidmore And The Damn Fine Band ... FB page
October 15, 2022 (Saturday) ROCKTOBER GARAGE & SOUL REVUE with Barrence Whitfield & Four Piece Suit, Nervous Eaters, Tiger Bomb at Geno, Portland, ME FB page.
October 16, 2022 (Sunday) Already Dead, Moving Targets, Bad Idea USA, Shiny Beasts - 3PM matinee at The Midway
October 17, 2022 (Monday) Gollylagging, Kerosene Heights, Tatooine Punk Scene at The Silhouette Lounge Allston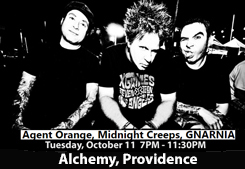 October 20, 2022 (Thursday) Tsunami of Sound, U-Ey at the Buoy, Josephine With a Cause at Notch Brewery Brighton FB page
October 20, 2022 (Thursday) June of 44, The Thalia Zedek Band at The Middle East Down
October 21, 2022 (Friday) Key of Caustic at The Square Root.
October 21, 2022 (Friday) Stars Like Ours, Gene Dante & The Future Starlets, Paper Tigers at Faces Brewery Malden
October 22, 2022 (Saturday) Mercy Union, Lenny Lashley's Gang of One, Mikey Erg, Jeff Rowe at Faces Brewign Malden.
October 23, 2022 (Sunday) Dead Boys with The Briefs and Suzi Moon has been moved to Alchemy. FB page.
October 27, 2022 (Thursday) Modern Day Idols, Gretchen Shae & The Middle Eight at Notch Brighton

October 28, 2022 (Friday) FEAR performing The Record in its entirety at The Middle East Down - FB page.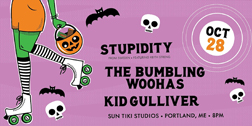 October 28, 2022 (Friday) Red on Red Dress Like a Rock Star Halloween Party with Stupidity (from Sweden) with Keith Streng from the Fleshtones, Cold Expectations, Andrea Gillis, Justine & The Unclean and Speedfossil - at the French Club in Waltham. FB page
October 29, 2022 (Saturday) Tiffy, Divine Sweater, Kipani, Paper Tigers at O'Brien's
October 30, 2022 (Sunday) The Manglers, The New Frustrations, The Instamatics, Charmed & Strange -3PM matinee at The Midway
October 30, 2022 (Sunday) Lucretia's Daggers' 20th Band-iversary with Happy The Clown, Dead Harrison, Lucretia's Daggers, and Lobotomobile at The Rockwell by Once.
November 2, 2022 (Wednesday) River Of Trees, Black Helicopter, Accidental Caps, Tower Brothers at The Midway
November 5, 2022 (Saturday) The Mahones, The Pourmen, The Gobshites at Askew in Provi.
November 7, 2022 (Monday) Starcrawler at The Brighton Music Hall - this is all ages and EARLY at 6:30PM TIX.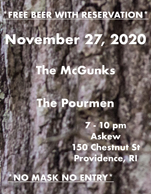 November 11, 2022 (Friday) Hardcore Stadium Presents: Wound Man, Tinnitus, Robert Siege, Hideous, Shawnie Brando, Strictly Hip Hop, Sinister Wand, Operation Paperclip, Biproduct at The Middle East Down. Doors at 5 PM.
November 11, 2022 (Friday) Speed Fossil are at Sally O'Brien's
November 11, 2022 (Friday) The Teezers, The JackLights, Phantom Ocean, Key of Caustic at The Jungle
November 11, 2022 (Friday) Hardcore Stadium Presents : Wound Man, Tinnitus, Robert Siege, Hideous, Shawnie Brando, Strictly Hip Hop, Sinister Wand, Operation Paperclip, Biproduct at The Middle East Down
November 12, 2022 (Saturday) Dutch Tulips Bellwire, Bellwire and Jonee Earthquake Band at Faces Brewing Malden
November 12, 2022 (Saturday) SO/CAL Punk Invasion 2022- Black Flag, The Dickies, TSOL, Total Chaos at The Granite State Music Hall Laconia, NH - TIX!
November 16, 2022 (Wednesday) Youth of Today, Art Thieves, ICU at The Middle East Down TIX!!
November 17, 2022 (Thursday) The Thigh Scrapers, Mad Painter, Doug MacDonald Band, The Stigmatics at The Middle East Up.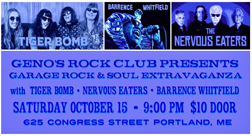 November 19, 2022 (Saturday) A Crash Course For The Ravers on WMFO 91.5 FM has Mach Bell as guest. 10AM- 1PM
November 19, 2022 (Saturday) Men and Volts at The Square Root
November 20, 2022 (Sunday) Hardcore Stadium presents - The Trouble at the Middle East Down (alas this show is sold out)
November 25, 2022 (Friday) Grayskull Booking & Hardcore Stadium present Slapshot, Crown of Thornz, Risk, Neighborhood Shit at The Middle East Down
November 25, 2022 (Friday) The Sheila Divine, Valleyheart, The Rupert Selection at the Paradise Facebook event page Tickets
November 26, 2022 (Saturday) Stars & Stripes, The Prowlers, Cinderblock, Luger at Sonia
November 26, 2022 (Saturday) Dinosaur Jr., Guided by Voices and Eugene Mirman are at the House of Blues -FB page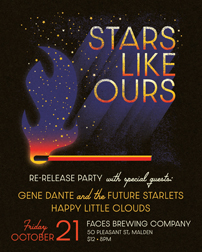 December 10, 2022 (Saturday) New England Punk Rock Flea Market presents our inaugural live event, happening here at the historic Hotel Vernon, located in the vibrant and newly revitalized Kelly Square. Join us for a fun day of vendors and bands, a toy drive, and holiday raffles! 11AM - 9PM Music at 7PM -Music 7PM with Michael Kane (solo), Scare City, Sapling, Memory Lame FB page for vendor info etc
December 17, 2022 (Saturday) The Lemonheads are playing the Paradise
December 18, 2022 (Sunday) The Lemonheads are playing a seco0nd show the Paradise - Facebook event page
October 11, 2023 (Wednesday) The Mission UK & The Chameleons: Deja Vu Tour 2022 Rescheduled to 2023!!! also on the bill Theatre of Hate
CONTACT US AT....misslynbgn@yahoo.com Send us your gig listings, your anything else ya got!! You want your CD reviewed?? Contact us for that too.
---
---
---