The BGN News Archive
December 27, 2021
This week Captain Easychord did a club hop. The Chelsea Curve initiated their Jungle residency with guest Gene Dante & the Future Starlets. The early start at 5 pm meant that there was still time to hit the Plough & Stars for a set by the versatile veterans The Handymen. You get all the details and the photos by clicking the photo link below.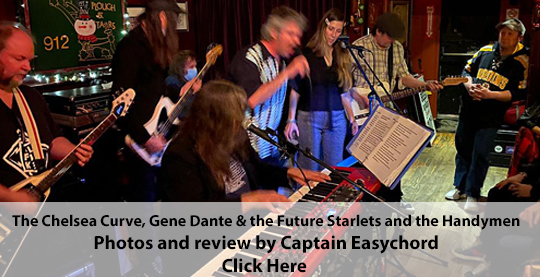 Billy Conway the drummer for Treat Her Right and Morphine died this week. He had battle with cancer. Talk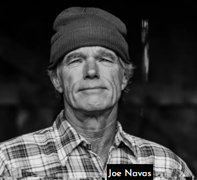 about the beat of a different drummer, Billy took to playing with cocktail drums and that changed everything. That formed a creative space that sparked some fruitful creativity. Even with regular drums he was super sparse and the beat seemed to be subterranean.
His friend, Jeffrey Foucault, had a memorable description in an article in the Globe (who was quoting Rolling Stone magazine) , "With his uncanny empathy and sensitivity, his dedication to simplicity and restraint, and his impossible spiritual power, he played the song, never the instrument, and when he played he was undeniable. He incarnated a ferocious love."
The Globe article is very good (if you get by the paywall). And a second article on Billy in the Globe And an appreciation in the Boston Herald also. Here's a very good 14 minute YouTube video of Treat Her Right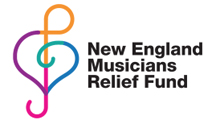 The New England Musicians Relief Fund has given out $600,000 since the pandemic started but things are looking bad again!! We all know that we are heading into another period of high transmission of the Covid virus. As federal assistance has mostly ended NMERF is asking for donations to help those in need again. You can donate at the NEMRF website
QRSTs is printing up some Zippah shirts as a fundraiser for the studio that burned down last week. It's $20.00 for a shirt, all the money goes to the studio. You can order at QRST's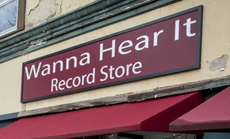 WBUR had an uplifting story of a record store that opened during the pandemic and had a successful year. Wanna Hear It Records in Watertown Square was able to attract customers during this most challenging time. They are even thinking of getting a bigger space. There's still a place for vinyl. The story is on the WBUR website
Henry Rollins talks about why he stopped making music on the Blabbermouth website. Also on the page is a podcast called Broken Record where Rollins talks about the time of joining Black Flag in detail. You can go right to that on YouTube here
SHORT CUTS......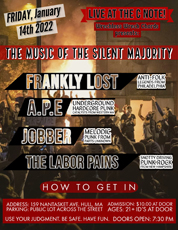 Wreckless Wreck Chords is lining up Music of the Silent Majority at the C Note in Hull on Friday January 14. It'll be five and a half hours long!!
They are still booking bands but SO FAR THEY HAVE: Jobber, The Labor Pains, A.P.E., and Frankly Lost. They are still adding bands so check out the Facebook event page
The Omicron variant is causing all sorts of disruptions. Several Patti Smith concerts have been rescheduled from late December to February. More details on Brooklyn Vegan
(They also talk about a Lenny Kaye 75th Birthday party concert with lots of special quests!!)
---
VIDEOS......
In Chapter 12 in Tommy White's Zoom documentary he gives an example of one of the viewers' supplied Play of the Week with Tommy playing the Weird Scientist.
The Heavy Leather Topless is back with a Christmas show. Their idea of Christmas is different than most. Their tradition? To guess which of the three Santa's are truly drunk. Then it's on to stories of murder and haunting.
---
RADIO......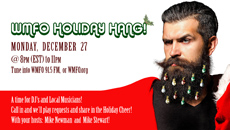 DJ Michael Stewart will do a Holiday Hang show on WMFO on Monday (12/27) from 8 to 11am. He's inviting local musicians and DJ's to call in with holiday greetings. You can hear on the air at 91.5FM or go online at www.wmfo.org .
When you are into punk, the saccharine Christmas music you hear while out and about can get to you. To get that out of your head try a dose of Sonic Overload. This week is not all Christmas punk music but what isn't is great too. Here's the meds: Listen here

Brian Young did all Christmas music for his Saturday December 25th show on Crash Course for the Ravers on WMFO. He started with Iggy's "White Christmas" Iggy sings in his ultra-low voice so it sounds like the record in on the wrong speed! He had the local fave the Dogmatics, doing "It Sure Don't Feel Like Christmas Time". He has selections new and old. To hear the show go to the CCFTR page on WMFO and hit 'archive'
---
PODCASTS.........
Blowing Smoke With Twisted Rico interviews Matt Kelly the drummer for the Dropkick Murphys. Matt name dropped a lot of traditional Classic rock drummers as influences as well as some later punk ones. Before the Dropkick Murphy's Matt did hardcore with the group Fit for Abuse
He talked about the bands relationship with Rancid. He relates what it was like to play the live stream from an empty Fenway Park. The latest album Good as Gold gets a lot of attention also.
Rat Tales continues to get some good stories mining the early Boston punk scene. This week they have Johnny Angel. Johnny's always brutally blunt. There are a lot of early Thrills stories. He talks a lot about the development of the song "Not Another Face in the Crowd". He had a good story about Bob Ingria (RIP), for those that remember him. He talks through his bands with City Thrills, the Blackjacks and on to the Swinging Erudites.
---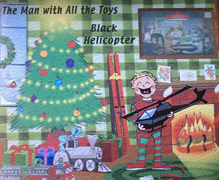 NEW MUSIC/CDs......
The Black Helicopters took on the Beach Boys song "Man With All the Toys" for Christmas. They remake it and stamp it up Black Helicopter style. It's a post punk Christmas for all.
---
Here's some good shows coming up .....
December 30 (Thursday) Rebuilder NYE Night 1 - Rebuilder, Future Teens, Leopard Print Taser, Carissa Johnson at O'Brien's Allston
December 31 (Friday) Rebuilder NYE Night 2 - Rebuilder, Secret Spirit(final show), Perfectly Lethal, Kitner at O'Brien's Allston
January 1 (Saturday) Randy Black and the Heathcroppers early 4-6PM show!! at The Plough & Stars.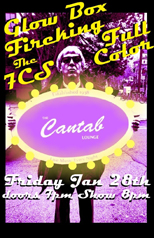 January 2 (Sunday) Number One Babe, Captain Easychord, Faulke Yue at The Jungle Brunch FB page.

January 2 (Sunday) Vanishing Point, Rocket Gods, Sourpunch, The Stigmatics at The Midway for a matinee show starting at 3PM. FB page.

January 7 (Friday) The Chelsea Curve Singles Scene Live! Nite #2: Chelsea Curve, Muck and The Mires and DJ Mike Gioscia X-Night! This is an early show 5-8PM at The Jungle

January 28 (Friday) Full Color, The 7CS, Fireking, Glow Box at Club Bohmeia at The Cantab.

January 7 (Friday) Death Pesos, the Frogs and Knock Over City at the Middle East Up ….and there's a light show. Facebook event page

January 7 (Friday) A Night of Brass Funk, Reggae/Rocksteady, Rhythm Blues, Ska & Ska/Punk from Wormtown Ska Promotions brings you a night of great music with Sergeant Scagnetti - Aka: Sgt Scag (Ska/Punk), Shape Shifters (Ska, Reggae, Rocksteady), Shokazoba (Brass/Funk), The Simulators (Ska, Ska/Punk) and U-ey at The Buoy (Rocking Rhythm Blues) at Electric Haze - 26 Millbury St Worcester. FB page for more info and tix.

January 14 (Friday) Johnny Plankton, Kenne Highland's Air Force, HIXX, and Phantom Ocean at Club Bohemia.

January 15 (Saturday) Mallcops, Baabes, Gretchen Shae & the Middle Eight, Wired For Sound at O'Brien's Allston

January 15 (Saturday) The Skirts, Crow Follow, Linnea's Garden at The Square Root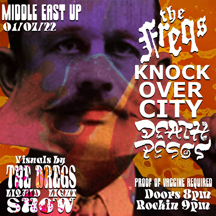 January 15 (Saturday) 11th Annual Joe Zippo Kelley Memorial Show with Blanks77, Brix'n'Mortar, The McGunks, PCP & The Knives at Koto Salem - FB page.
January 16 (Sunday) Jerry's Got Jokes, Blame it on Whitman, Witches Tears, Screams of Hockomock, Coma Hole at The Midway - 3PM matinee show. FB page.
January 16 (Sunday) The Mess Around at The Plough & Stars 3-7PM
January 18 (Tuesday) Wine Lips & Zip-Tie Handcuffs @ O'Briens
January 22 (Saturday) The Somethin' Somethings, We Own Land, Il Mostro, Watching It Burn at The Midway a matinee show starting at 3PM. FB page
January 22 (Saturday) Razors in the Night, Tijuana Sweetheart (originally known as Vagiant), Sky Tigers and Nothing But Enemies at Sonia Facebook event page
January 22 (Saturday) Lurid Purple Flowers, Verdegree, Motel Black, Elsa Kennedy at The Jungle Union Sq somerville
January 22 (Saturday) Kid Gulliver and The Chelsea Curve at The Plough & Stars - 10PM music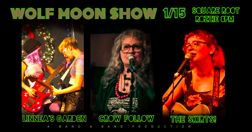 January 24 (Monday) Twelveyes with special guests Pigeon Man, Couch Sex, and No Gumption, at The Jungle in Somerville, MA. This is a FREE show, donations accepted.
January 28 (Friday) The Chelsea Curve Singles Scene Live! Nite #3: Chelsea Curve, The Shang Hi Los and DJ Sherman! This is an early show 5-8PM at The Jungle
February 5 (Saturday) The McGunks, Duck and Cover, Scotty Saints & The True Believers, Presidential Disgrace at The Midway - 3PM matinee show
February 5 (Saturday) The Jacklights at The Square Root.
February 19 (Saturday) The Nervous Eaters and Girl With a Hawk at the Burren. Facebook event page
February 19 (Saturday) Minibeast with The Royal Arctic Institute & Spall at Tiki Sun Studios Portland, ME. FB page.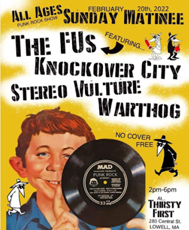 February 20, 2022 (Sunday) - Sunday Matinee with The FU's, Knockover City, Stereo Vulture, Warthog - 2-6PM - at Thirsty First in Lowell.
February 22, 2022 (Tuesday) JoJo Richman is at the Wilber Theater. FB event page
March 20, 2022 (Sunday) Verbal Assault, The FU's, Peace Test, Bullet Proof Backpack, Holy Hands at The Met in Pawtucket, RI - this is the rescheduled show from last September. All tickets will be honored for postponed show or refunds at point of purchase through 11.30.21 - FB page.
March 20, 2022 (Sunday) Henry Rollins at The Wilbur for his Good To See You tour. Tickets here https://thewilbur.com/artist/henry-rollins/
March 22, 2022 (Sunday) Henry Rollins: Good To See You 2022 at the Met in Pawtucket, RI FB page
March 31, 2022 (Thursday) The Parquet Courts are at the Royale. Tickets are here
April 22, 2022 (Thursday) Circle Jerks at the Paradise
May 24, 2022 (Tuesday) Reverend Horton Heat, The Koffin Kats, Sasquatch & The Sickabillys at Alchemy in Providence, RI. FB page.
CONTACT US AT....misslynbgn@yahoo.com Send us your gig listings, your anything else ya got!! You want your CD reviewed?? Contact us for that too.
---
---