The Rathskeller Suite
Hotel Commonwealth
June 18, 2015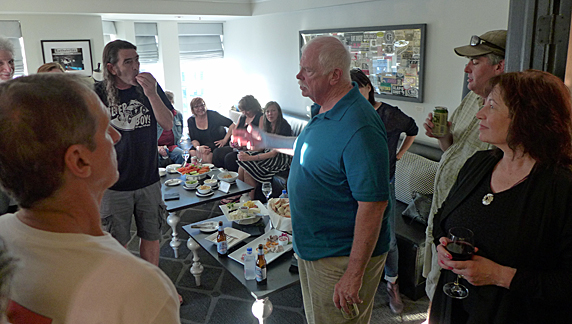 Jimmy addresses the room
Miss Lyn got a call from Jim Harold. "I want you to help me get a bunch of people together to look at the Rat Room and tell me how to make it better" …OK…..and the emails began.
As much as we all easily joke about the concept, The Rat Suite at the Hotel Commonwealth is a nice idea…to pay homage to our beloved second home The Rat. The Hotel Commonwealth is a huge block long hotel with 149 rooms. They didn't have to bother…but they did. Of course it's a corporate marketing idea to rake in more dough but the hotel also has thought about the neighborhood, their guests and why people come to Boston, so we're also glad the Rat Room is there!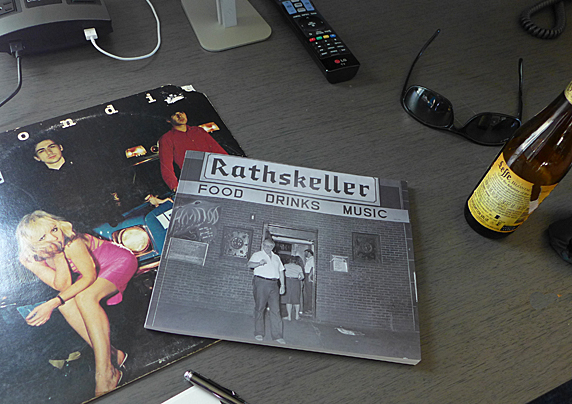 Photo book available only if you book the room
One of the things Jim Harold loves is that they located the room so you can look down into Kenmore to where the Rat once was. Stare long enough and the bank of payphones may start to appear in your mind's eye. The stairs to the CVS and liquor store, and where you'd be sure to find a punk or two at any time of day, might pop up. Ah those days were so amazing and it's great to know they are memorialized even just a little bit.
The Rat Room is actually a two room suite. When you first walk in your confronted with a most UN-Rat-like wall painting with what's supposed to be rock'n'roll imagery and the word Rat written in red…well, they got this wrong folks and every single person who attended the gathering agreed - it must be changed!!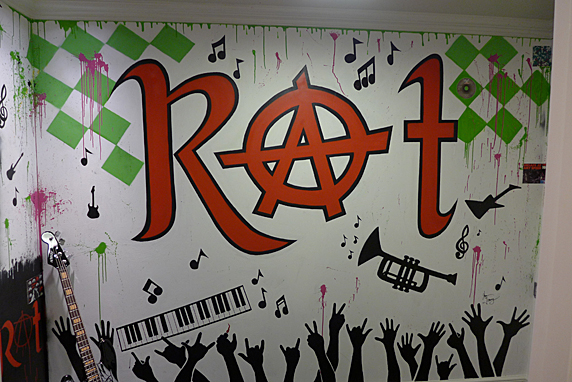 Odd wall for a Rat room - a trumpet?
There's a beautiful but boring bathroom to the left with a pic of the Runaways in the WC and a pic of Robert Gordon combing his hair somewhere clean and definitely not the Rat. Then the suite opens up to the bedroom with "graffiti inspired" headboard on the bed. Next is the lounge area with a huge black leather couch and Willie Alexander's keyboard on top of a cabinet, a dress form with a Dicky Barrett plaid Bosstones jacket and a Dropkick Murphy' s bass guitar. There are lots of photos on the walls Mr Butch, Stiv Bators, a great Mitch print and numerous guitar picks, record covers and a signed pair of Marky Ramone drumsticks.
And for a special touch there's a photo book of the Rat that's not even available to the general public. You only get a copy if you book the room. It's got Rat photos by Wayne Viens and Richie Parsons and Phil'N'Phlash. The room also has an iPod loaded with music by bands who played at The Rat as well as all kinds of upscale luxury amenities.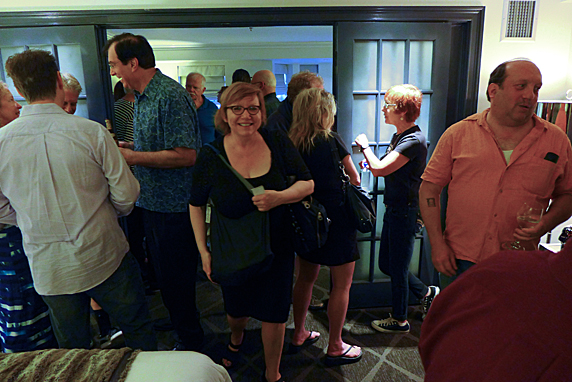 The Crowd at the Rat Suite
When we got there Jim Harold was there with his wife Mary Ann, and his daughter. The room quickly started to fill up with Rat alumni…Steve Cataldo, Willie Alexander and Annie Rearick, Richie and Judy Parsons, Tommy and Judy White, Steve Morse, Jim Sullivan, David Bieber, Michele Haber and Kim Ernst from the Bristols, Billy and Erna Connors, Ralph Fatello, Woody Geisman, Wayne Viens, Jan Collins, Randy Black, Paul Robinson, Scott Baerenwald, Joanie Lindstrom from MBR, John Laurenti from WZLX and Rat staff Alums were even there MJ Costa (Byrnes), Melanie Ransom and Scott and Otto! Also there was David Lefkowitz of Lefko Productions who told us he will be working with Jim Harold and the Hotel to put together a video of low key performances by Rat bands - performed in the Rat Suite and interviews of Rat Alumni. That too will be available to watch when in the room and will be used to showcase the room for the hotel/room promotion.
The evening was filled with lots of reminiscing and yes, ideas about how they should tweak the room décor. Jimmy Harold has the stories you want to hear about how things were behind the scenes. One was how the Police almost got missed being booked and one about a drunken Willie throwing a glass in the air that never came down, where did it go? No one knows.
The bedroom
At $850.00 a night we are sure the BGN staffers will never stay in the room but it'll be fun for those who can afford it. Jim Sullivan was talking about the irony of having a dive bar being celebrated in a posh "luxury" hotel. That sentiment mirrors what a lot of people have voiced. But it's a vindication of how much the club meant and still means to everyone.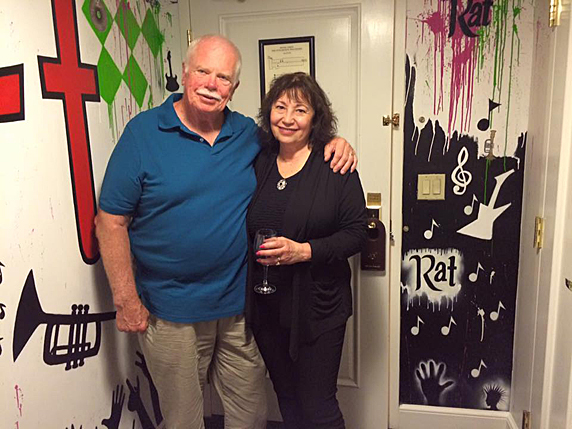 Jim and Mary Ann Harold
Photo: Melissa Morganti Zizza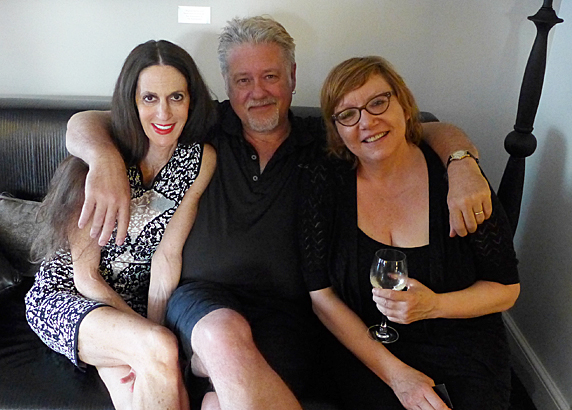 Roza, Jim Sullivan and Miss Lyn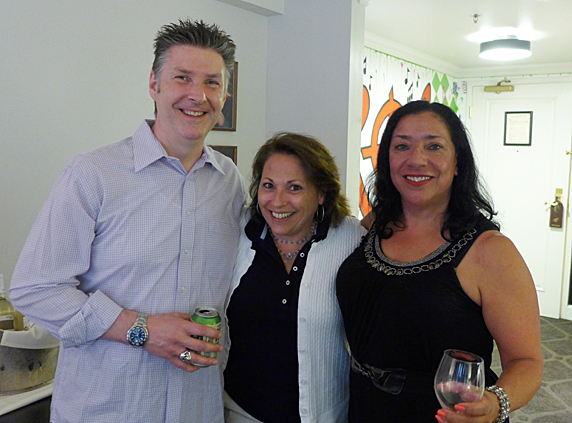 John Laurenti, MJ Costa and Melanie Ransom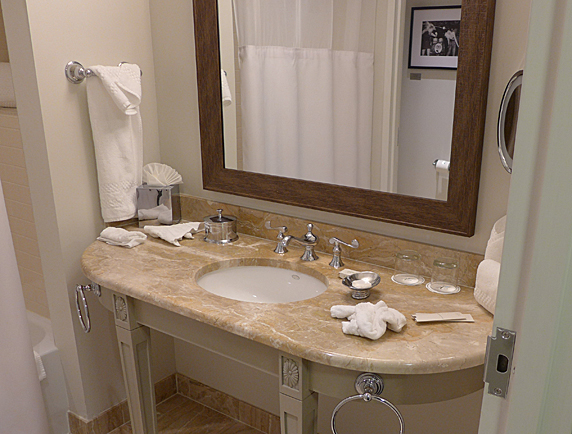 The bathroom - not like the Rat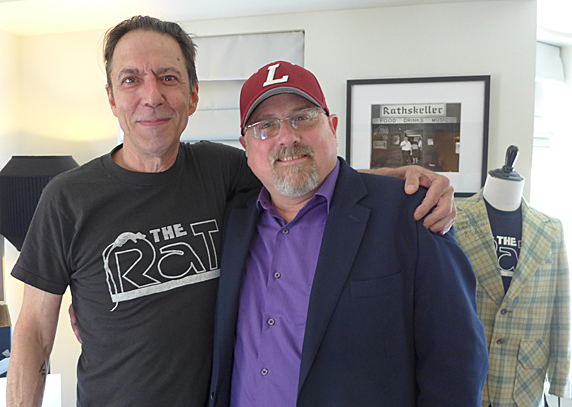 Wayne and Woody Geisman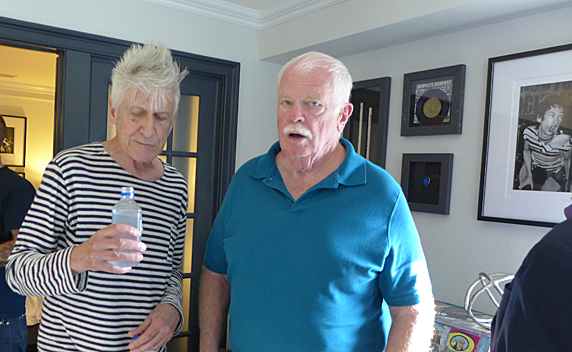 Willie and Jimmy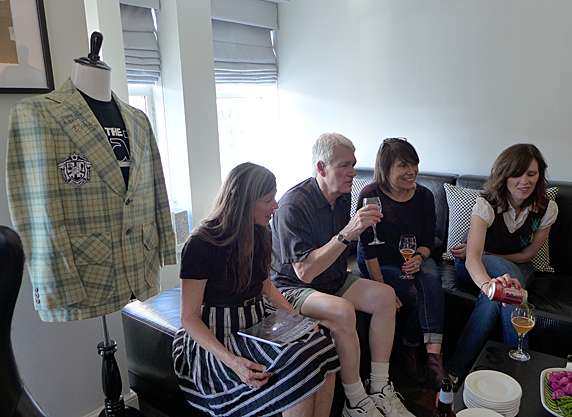 Jan Collins, Steve Cataldo, Michele Haber and Kim Ernst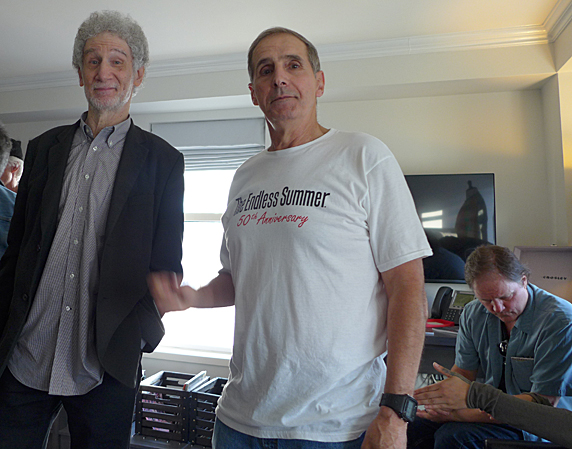 David Beiber, Ralph Fatello and Randy Black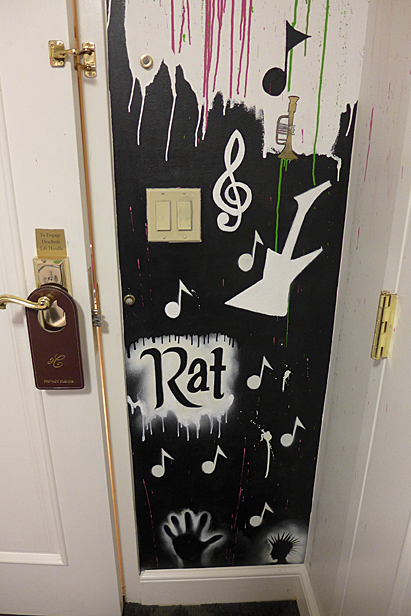 Wall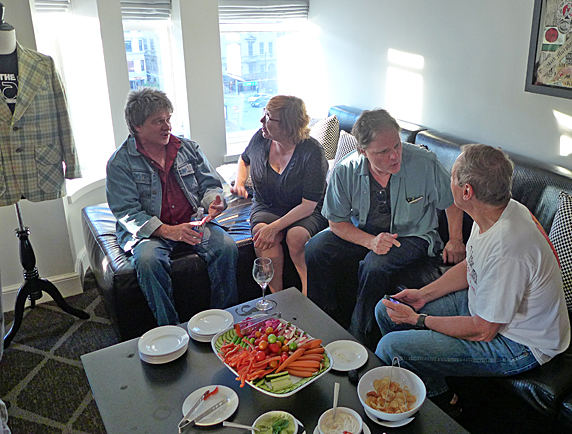 Billy Connors, Miss Lyn, Randy Black and Ralph Fatello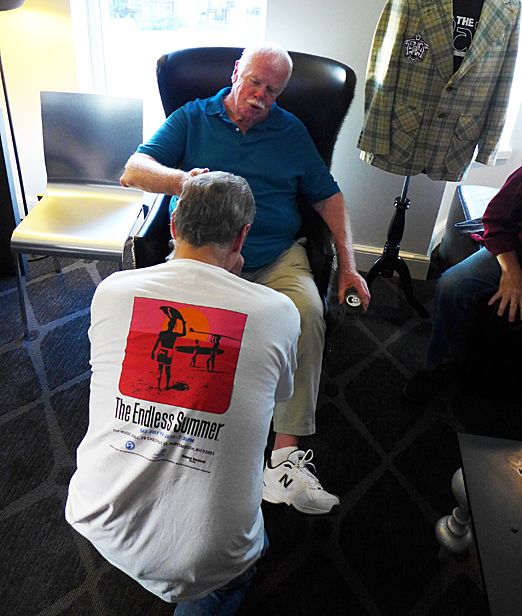 Ralph kneels at the Punkfather's feet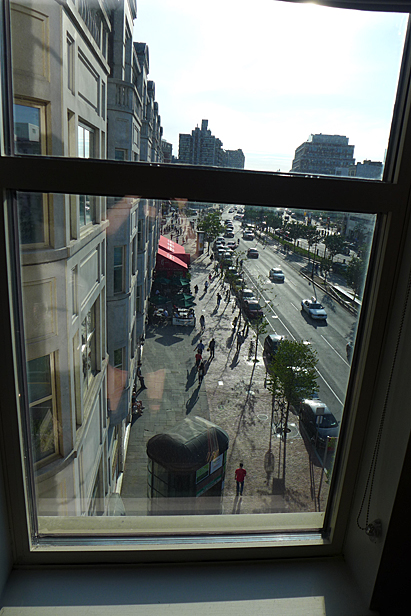 View to where the Rat was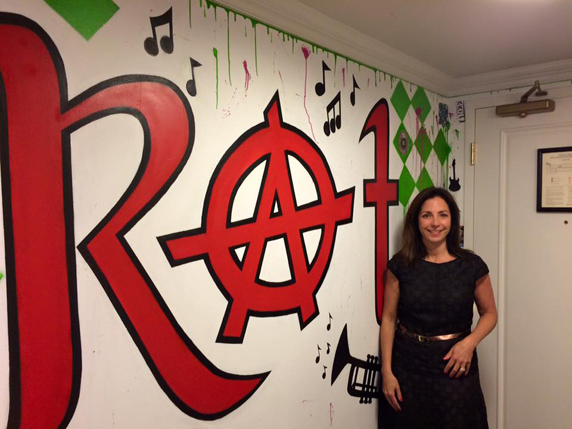 Melissa Morganti Zizza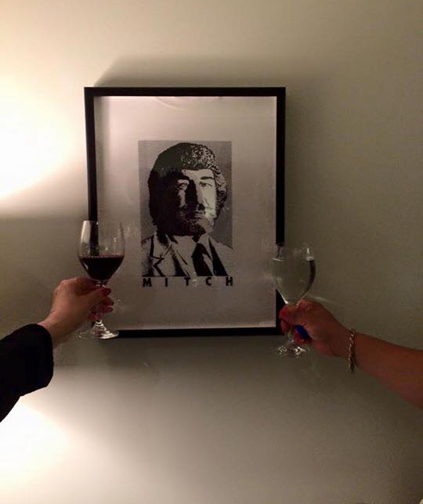 A salute to Mitch
Photo: Melissa Morganti Zizza