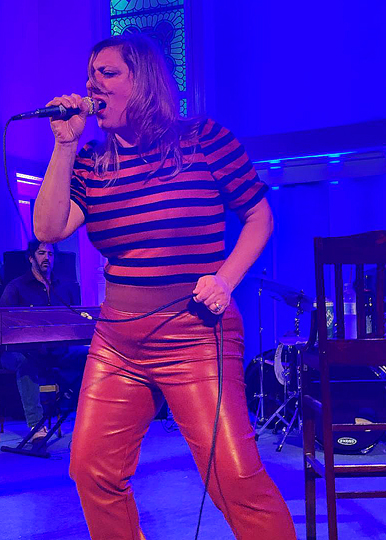 Andrea Gillis

Saturday's Red on Red Showcase delivered well! This event was held at the recently opened Sanctuary in the charmingly sleepy town of Maynard at a renovated old church. Upon arrival, I was instantly and warmly greeted by the owner and entered into an enchanting space with two vertical stained glass windows on each side of the stage.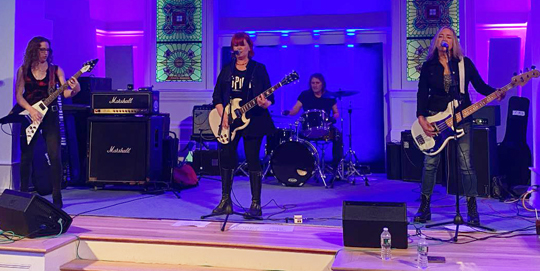 Justine and the Unclean
Opening up was RoR's honcho Justine Covault's Justine & the Unclean. Lead guitarist Charles Hansen had to sit the gig out so Michele Morgan filled in and very ably shredded.
They performed their fizzy rock with great verve, getting the crowd onto the dance floor with such gems as "Scorpion Bowl to Go."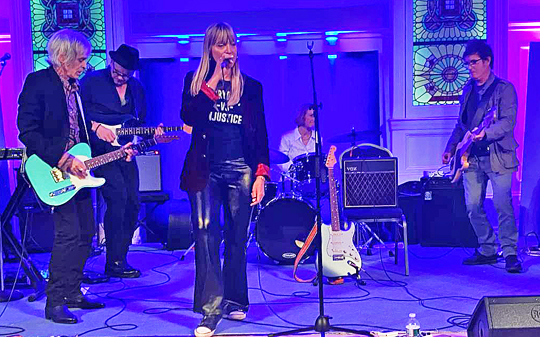 Girl With a Hawk
Next up was the much-anticipated live debut of Linda Vein's supergroup Girl With a Hawk, and boy (or girl - it was after all female or female-led bands!) did they knock it out of the park, providing their songs filled with muscle and melody! Daniel Coughlin on guitar, Richard Lamphear on keyboards, and Nancy Delaney and Lee Harrington (drums and bass, respectively) were a force to be reckoned with keeping the rhythm!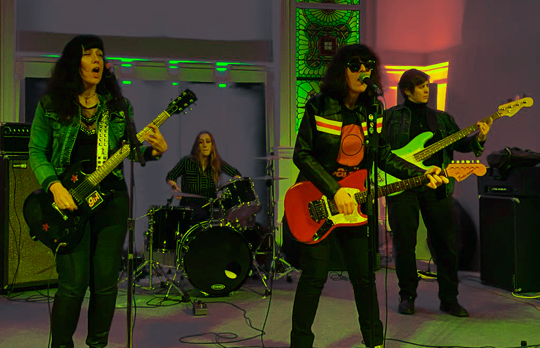 Tiger Bomb
Following GWAH was Portland, ME's all-girl garage rock powerhouse Tiger Bomb. They are one of my personal fave bands going! Chris Horne and Lynda Mandolyn are a dynamic duo alternating singing their songs and backing vocals support and ooze with charisma and heart! Bassist Andrea Ellis plays a great solid bass and drummer Jessica Smith's playing is so spirited!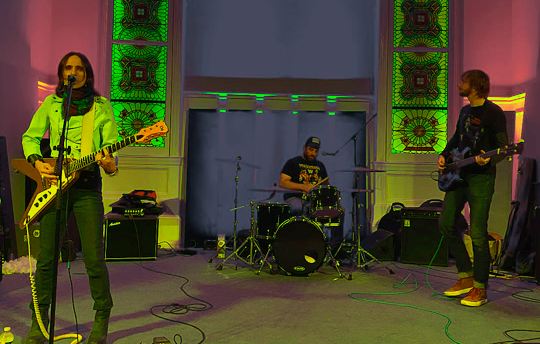 When Particles Collide
Next up was When Particles Collide, a trio whose darker, quirkier style distinguished them from the rest of the acts.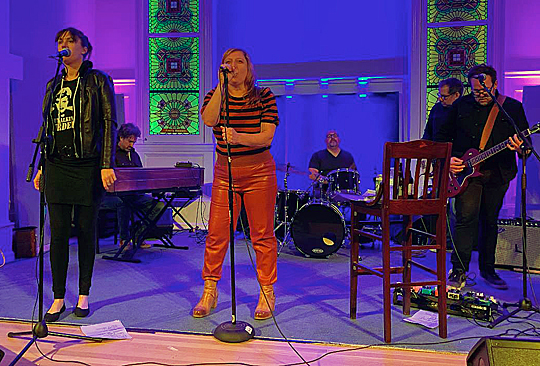 Andrea Gillis Band
Topping the bill was Andrea Gillis Band, and she brought the house down with her powerful, soulful vocals and her band's dynamic performance! Guest vocalist (and Maynard resident) Abbie Barrett (no slouch herself) joined Andrea on half her set.
All and all, a great night of rock from some of the finest female bands around today!!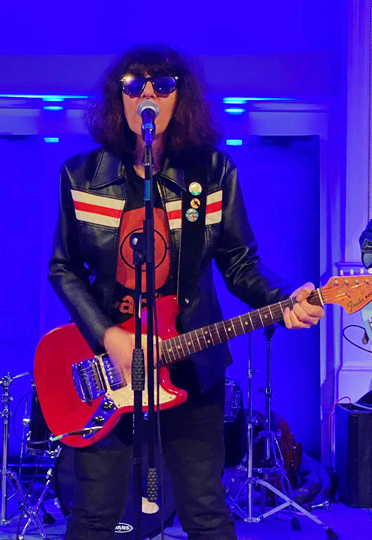 Chris Horne - Tiger Bomb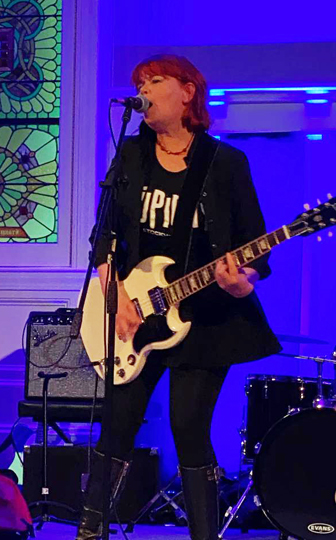 Justine Covault - Justine & the Unclean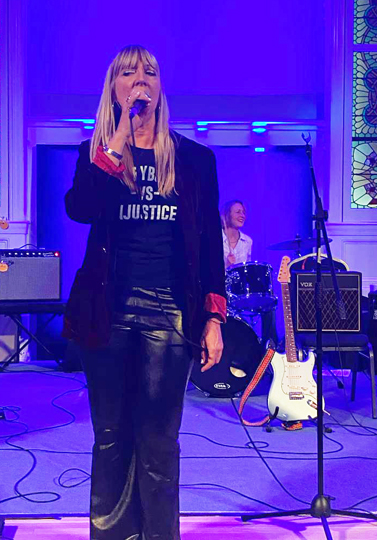 Linda Viens - Girl With a Hawk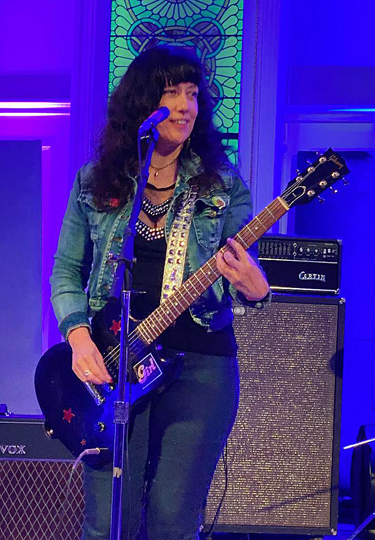 Lynda Mandolyn - Tiger Bomb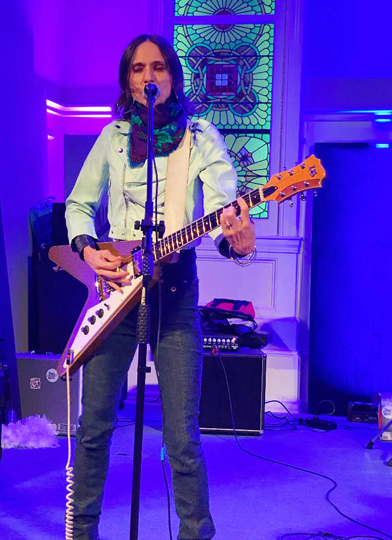 Sasha - When Particles Collide