Sidewalk Driver
Organ Beats
Worshipper
LeoLeo
The Sinclair, January 17, 2015
Review and photos by John Keegan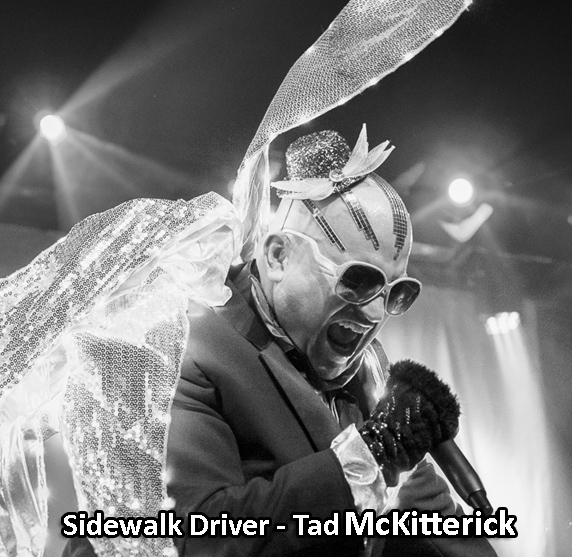 The party temperature steadily rose on another cold NE night. Missed LeoLeo in spite of the enticing raffle. The bill was good time eclectic.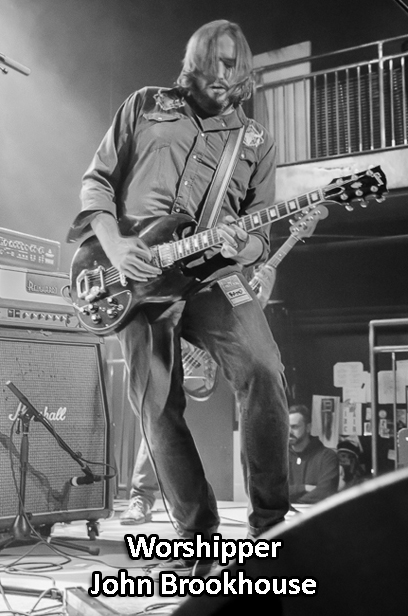 The Worshipper thread the needle between metal, pop metal and hard rock. Individually, all the elements kicked. The big bass, cromag drums and metalesque guitar riffs push your head around until you pay proper attention. A couple of fine, interlocked guitar rave ups really click in. John Brookhouse's vocals ranged from cookie monster lite to hints of melody metal. The more melodic moments might be an acquired taste. The band is tight and hard rocking. They blast through the Heep's Easy Livin'. Worshipper get things going with an unexpectedly heavy bang.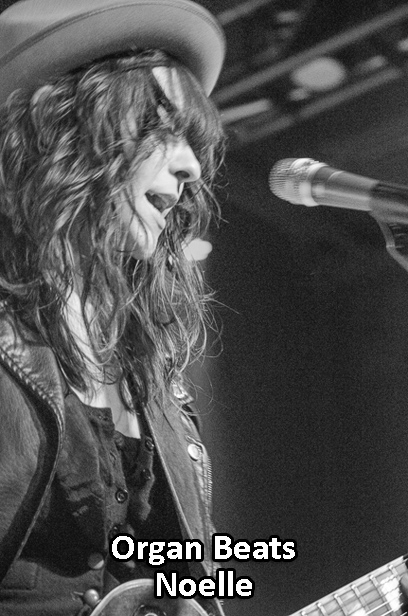 The Organ Beats power pop the temperature up another notch. Alex on guitar doles out a bag full of tasty rhythms and lead candy. Noelle handles center stage. She has solid pipes - dig it when the band drops out behind her for a line or two. Mickey and Danny as the rhythm section keep their minds on business and Noelle fills in the open spaces on rhythm guitar. The head bang energy moves to the shoulders. Weather update: raising temperatures with threats of scattered dancing.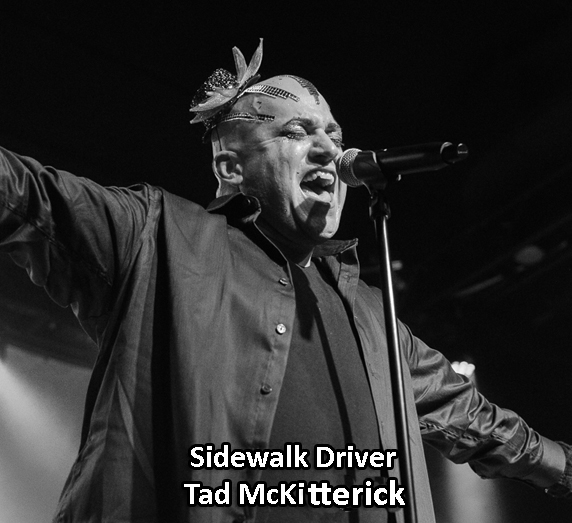 Through the wonder of video, lead Sidewalk Driver Tad McKitterick starts his walk-on from Alewife T. He struts his Red Line stuff through Harvard Square, down Church Street and onto the Sinclair stage. It's Sidewalk Driver's record release bash. The band jump on Because I Want You and wham bam through every slinky number on the new disk - My Face. It is absolutely their night. The temperature hits hot glam just north of power pop. The shimmering, hot mercury pops through the tip of the tube.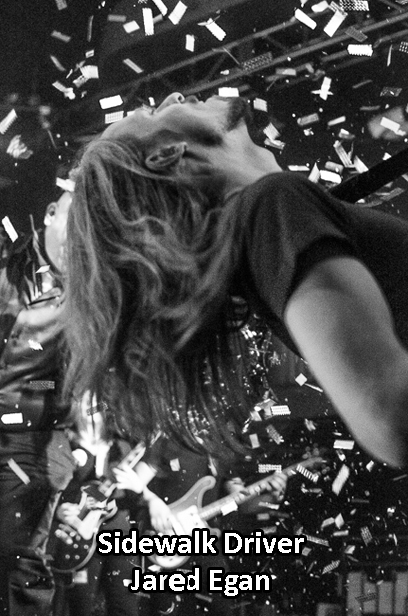 Sidewalk Driver and McKitterick bring the tunes, the DIY props and joie de party. The lamb lies down on Bowie's karma chameleon. Wings or petals, that walk-on get-up takes best marks for use of foil, fabric and lights. The video cowl headdress is even more impressive. How did he do that? It ratchets up the party quotient as he takes it for a stroll through the audience at the just established Camp Tad. The tunes are madly hooked up. The vocal breaks and harmonies pop left and right, swoop, dip and pull your knees in tight. Jared Egan's guitar riffs power push your complicit joints around. A. J. Locke's drums and Jonn Smith's bass create a tight groove for the rest of the band to ride.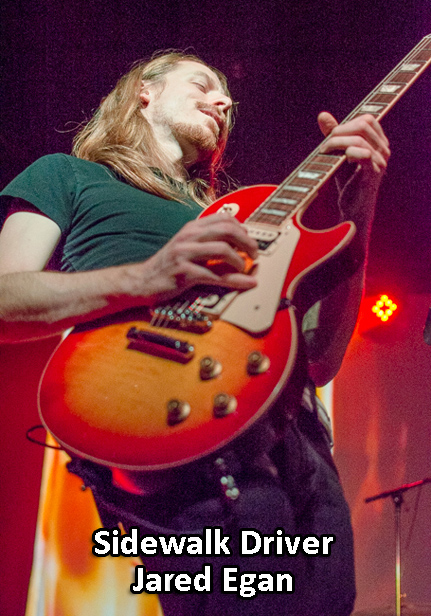 And then there are dancers, a picture frame, a falling cloth sky and confetti. McKitterick is a lover not a whiner. Sure, he'll cry a few crocodile tears if you'll dance slow on So Close. But, whether plotting the kidnap (and rescue) of his obsession on Kidnapped, trying to make it to the bedroom on So Close, partying on the lips of a breakup on Rock Star or breaking your heart on the countrified, sweet-whisper weeper duet with Kate Murdock on Ya Know, McKitterick and Sidewalk Driver want to show you a good time.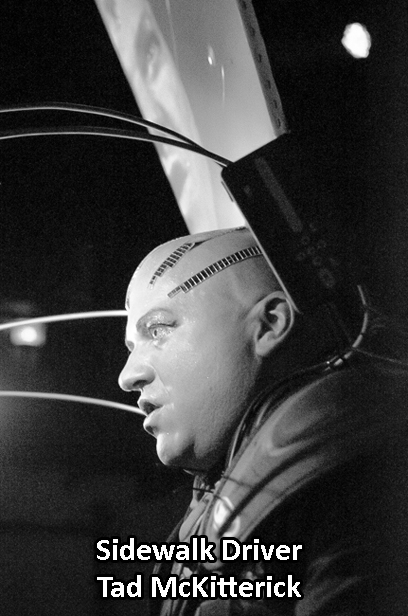 There are a lot of rock roads to salvation in this town. McKitterick has found another one, a utility road out by the river. Tonight, Sidewalk Driver uses it to take us on a tour of their favorite glamorous pop spots. They are in charge of this duck boat tour. Come on in from the cold. There's plenty of room. Call the Sidewalk Driver if you need a ride.