David Yanolis, The First Supper,
Crow Follow, Trusty Sidekick
The Midway
Smitt E. Smitty
Once
January 12, 2019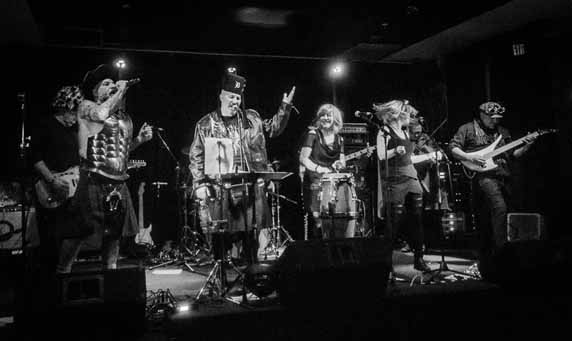 Smitt E. Smitty
A couple of worthy loose ends that didn't make the last issue of BGN.
At the Midway Matinee, David Yanolis eased into the afternoon with his one-man psych-folk band. He ran his two guitars through a battery of boxes, and enough pedals to get Merzbow's attention. He Fripped out. He took Syd for a walk to sing pastoral airs in the lysergic park.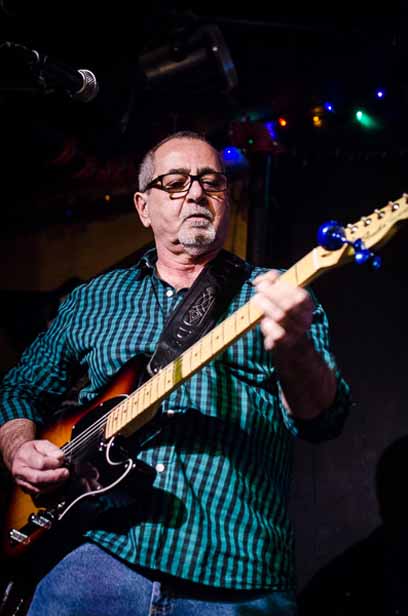 The First Supper
The First Supper has come and gone and come again. They've hit upon the right configuration with Hugh O'Connell their new hit 'em hard and fast motorik drummer. Primary singer, writer, and guitarist, Joe Torre, has woodshed and honed his velvet strum und drang and spent time admiring Lou's blue mask primitive savant solos. Torre, a poet, novelist and lit prof at UMass Boston knows how to spin a tale. He drives them home with a gruff bark. Track down "Daddy Could Cha Cha" for your dose of family dysfunction. Levi Rubeck sounds solid on his turn at the mic and carries a big bass.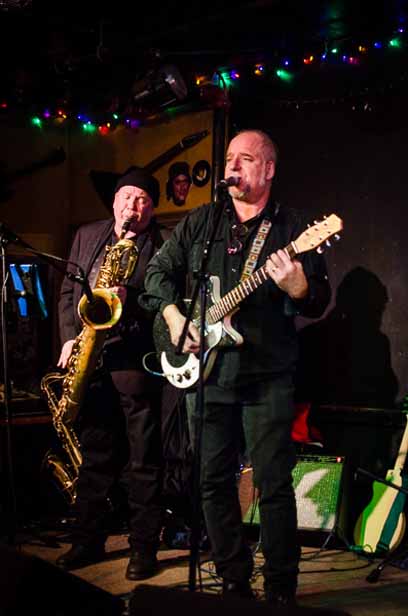 Crow Follow
Tim Sprague and Engine Judy's new band take the low road with baritone sax, dirty blues, meaty lyrics, and occasional alternating vocals. They start slow, riff, bark, squeal, howl, hit the change hard, twist up and repeat. Isabel Riley from Lost Lake had just returned from Costa Rica for her first live date with the band. Nate Logus from John Powhida's band saved the day with a no practice drum walk on. Crow Follow mix late night Tom Waits cocktails with a spoonful of Morphine and a Hamiet Bluiett chaser.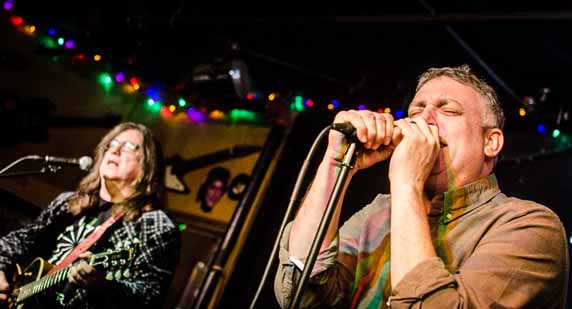 Trusty Sidekick
Trusty Sidekick takes Dylans' '66 electric punk band to big pink. Trick Wallace (doing double duty with Smitt E. Smitty later that night) and Chris Foley ride the driving tempo - not too fast and not too slow. Anthony Kaczynski adds the kerosene on guitar. John Mulrooney on pedal steel layers on hot lick splashes in all the right places - he's a violin, he's a piano, he's a slide guitar that slips into and out of the mix playing tag with sound. At the center of all this, Tim Carey's vocal incantations preach and cajole. They draw the congregants into the center of Trusty's rich and swirling hymnals.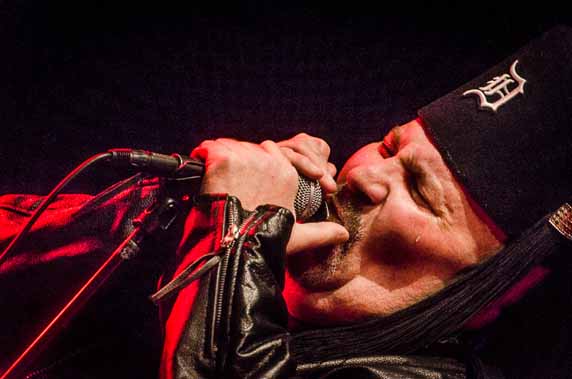 Smitt E. Smitty
Smitty the Smitt of Smitt E. Smitty is on a creative role. He's the impresario behind the evening's fantastic bill and his own traveling circus of a little big band. He's on a mission to shine a light into your dreary life. He lays out his live large philosophy in "Big Bad Boy". He surrounds himself with a flamboyant cast of talent to build a Sugar Blast, rock candy stage show that shimmies, swings and pulls the crowd in for the party.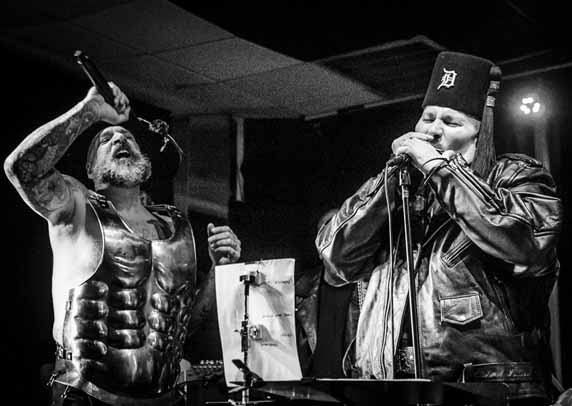 Smitt E. Smitty
Smitty has a late period Iggy voice. He backs that up with Sam Avola on Roman gladiator sixpack breastplate vocals. JoEllen Saunders and Linda Bean Pardee lay on B52 vocal highlights and cheerleader dance moves. The band pays their respects to Pete Shelley with a cover of "Orgasm Addict". Johathan LeMasters takes a killer violin solo on Roxy Music's "Both Ends Burning". 'Bassist, Andrew Padua and drummer, Danny Lee lay down the big essential beats. Jim Melanson's, Eddie Nowick's, and Trick Wallace's guitars carve out their respective territory and ensure that all the hijinks don't go soft on the rock. Fez-a-Licious.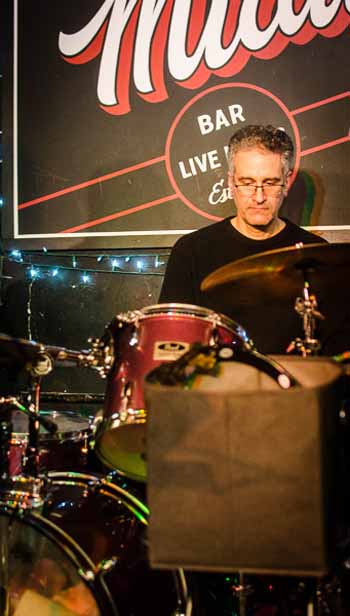 Crow Follow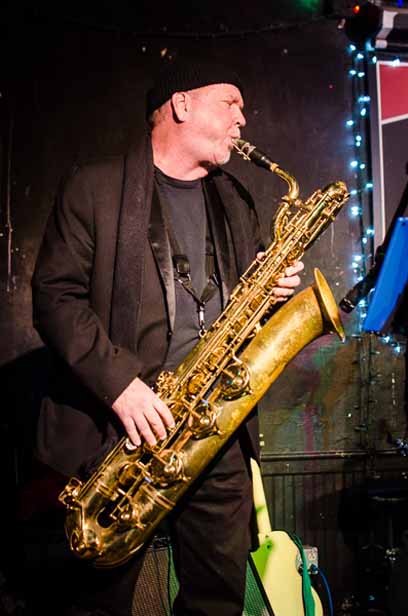 Crow Follow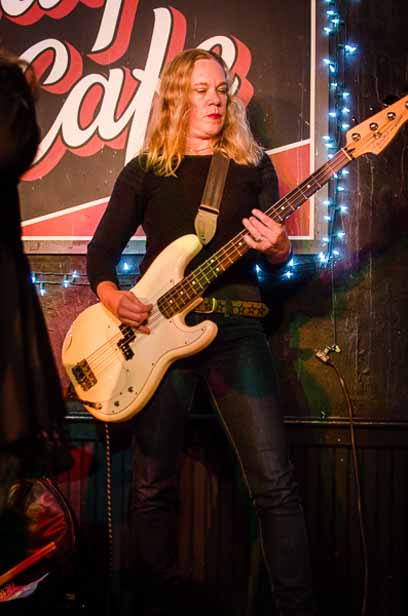 Crow Follow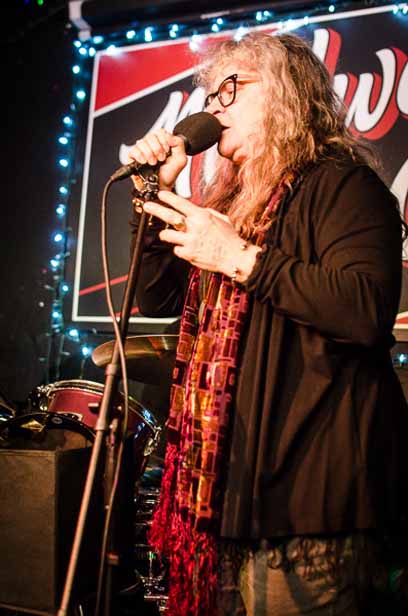 Crow Follow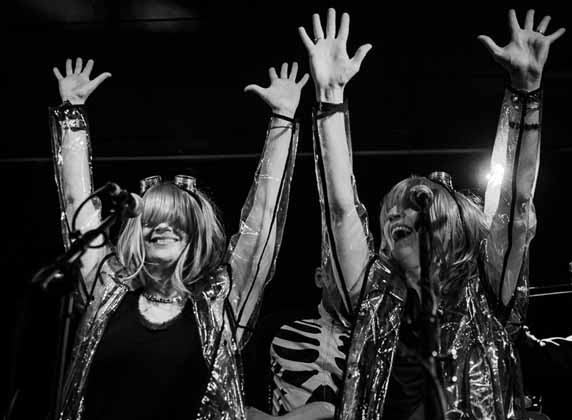 Smitt E. Smitty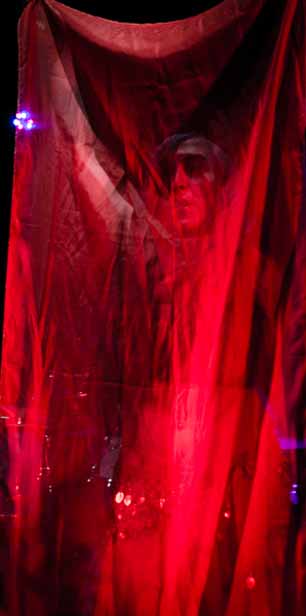 Smitt E. Smitty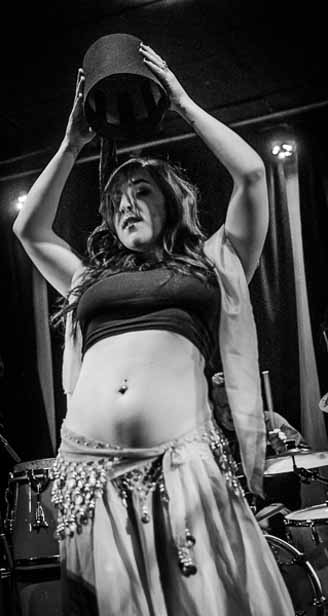 Smitt E. Smitty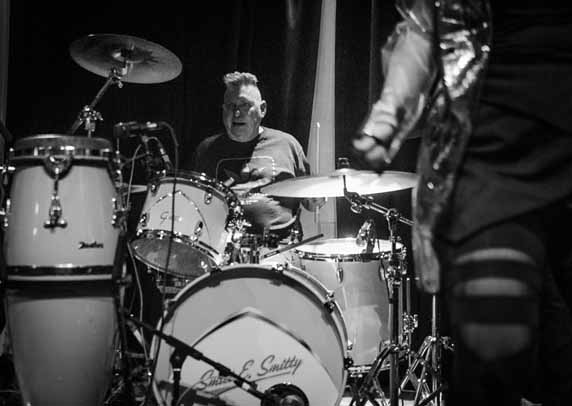 Smitt E. Smitty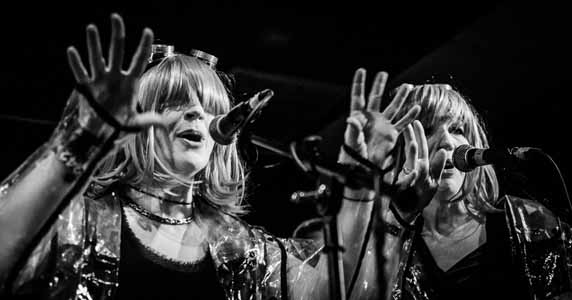 Smitt E. Smitty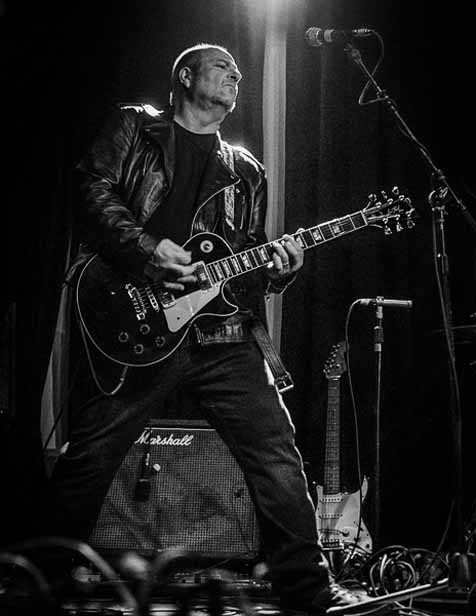 Smitt E. Smitty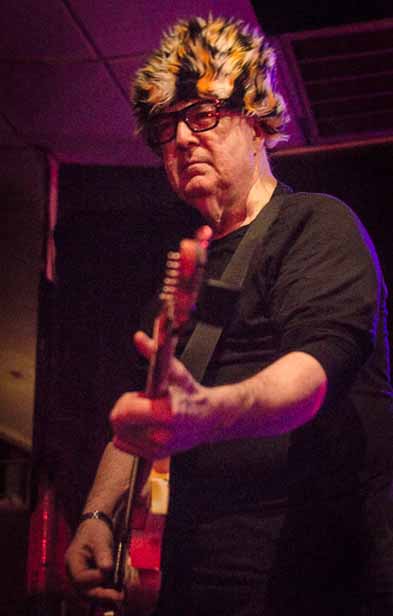 Smitt E. Smitty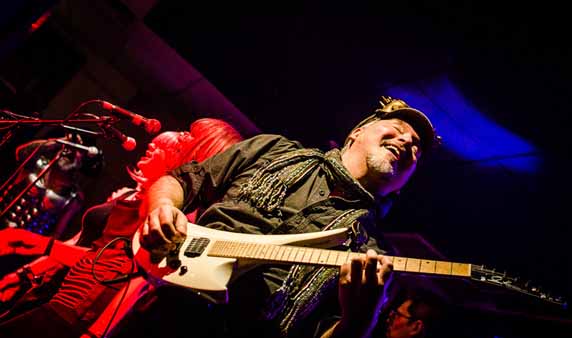 Smitt E. Smitty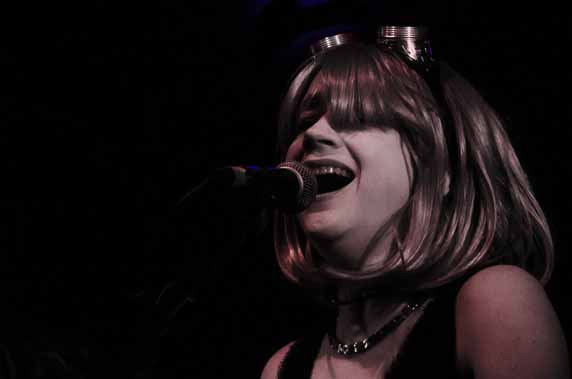 Smitt E. Smitty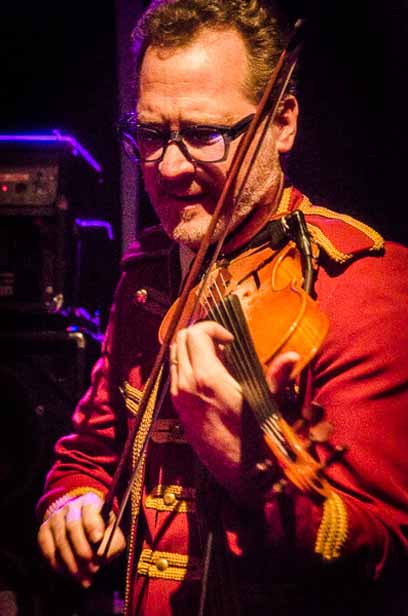 Smitt E. Smitty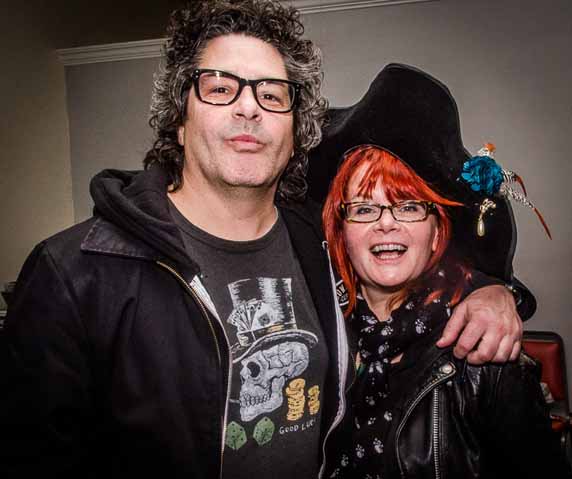 Tom Baker and Justine Covault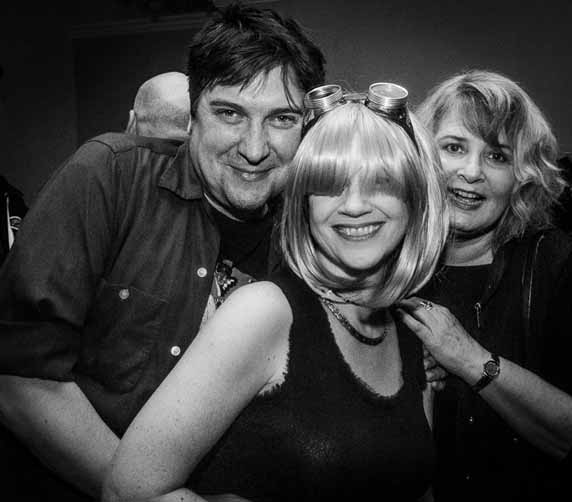 Steve, JoEllen and Michele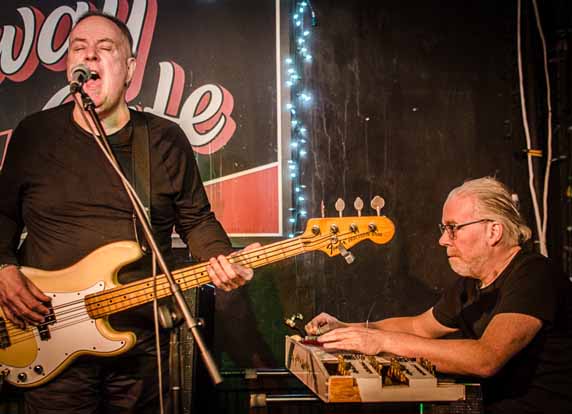 Trusty Sidekick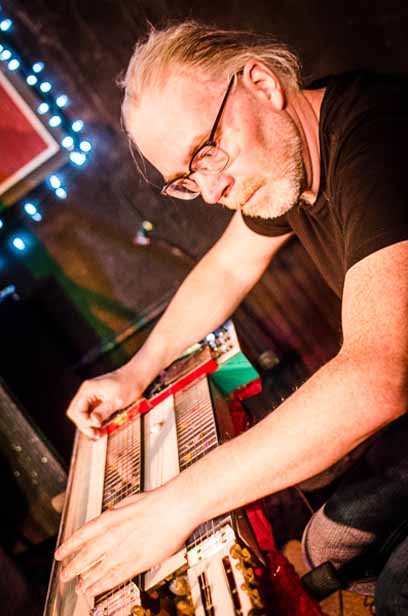 Trusty Sidekick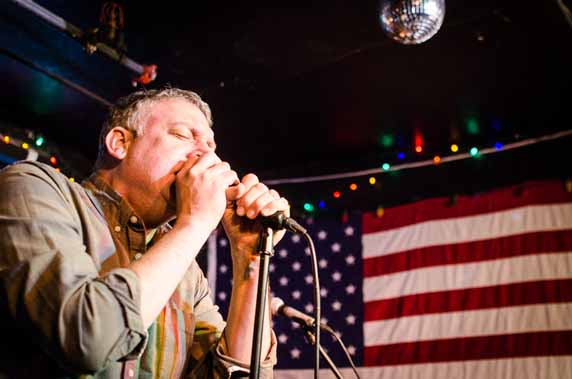 Trusty Sidekick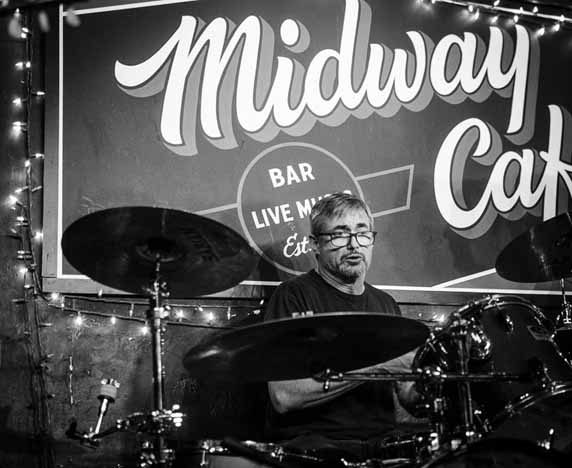 Trusty Sidekick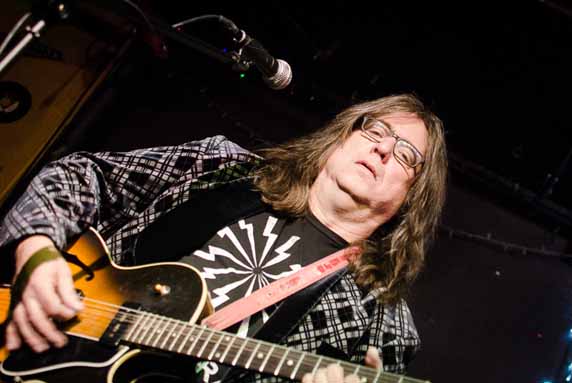 Trusty Sidekick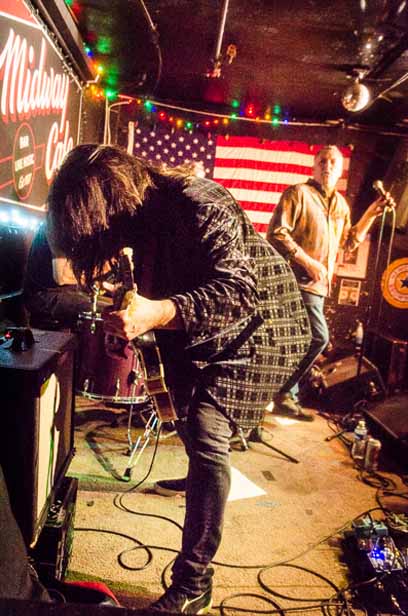 Trusty Sidekick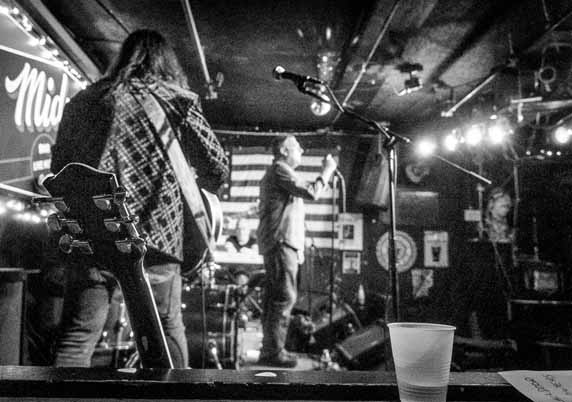 Trusty Sidekick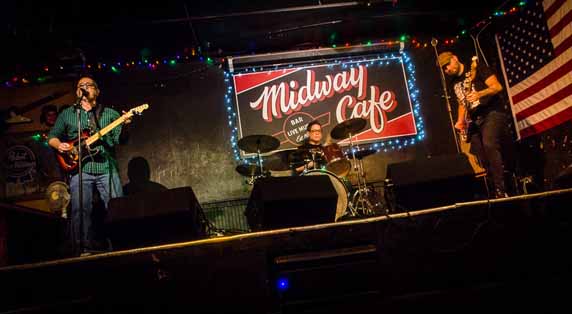 The First Supper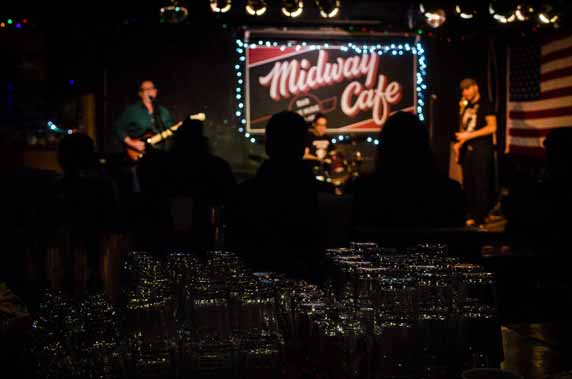 The First Supper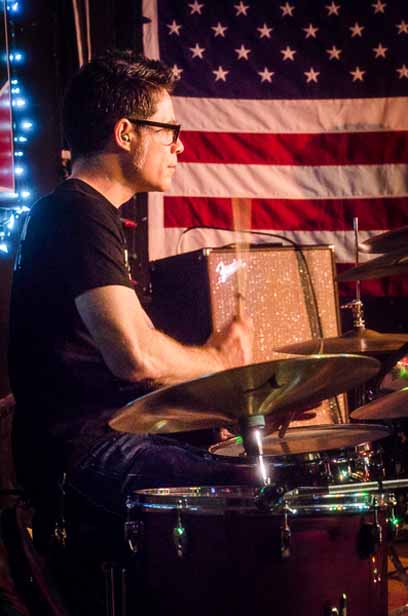 The First Supper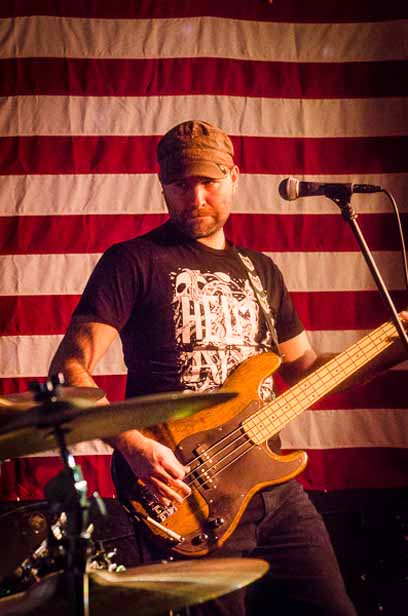 The First Supper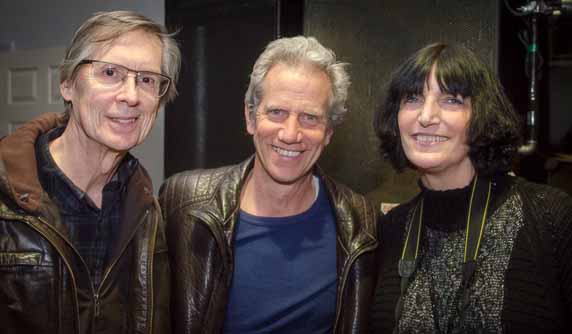 Blowfish, Skybar and Paula Worsley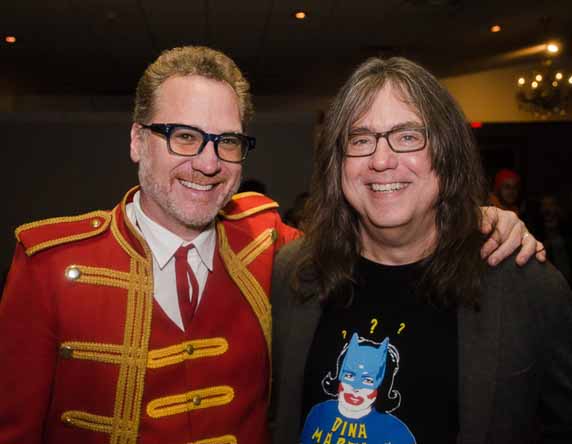 Jonathan LeMasters and Tony Kaczynski
Smitt E. Smitty and Patrich Moynihan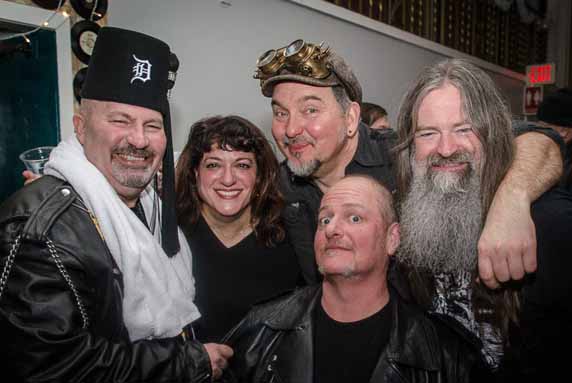 Smitt E Smitty