For the Sake of the Song
Boston does Bowie
Atwoods Tavern
February 4, 2016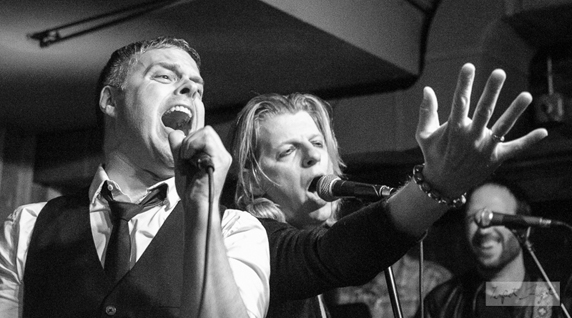 For the Sake of the Song
Gene Dante and Goddamn Glenn
Holy Holy, The Ambient Orchestra, and, last but not least, For the Sake of the Song. For the last venture Patrick Coman pulled together a pick of the litter crew of local talent for an intimate last kiss for Thin White Duke. A rotating cast of singer joined the house band of Patrick Coman on guitar, humble man Peter Parcek on hot lead guitar, Josh Kantor on keys, Chris Anzalone on drums and Joe Klompus on bass.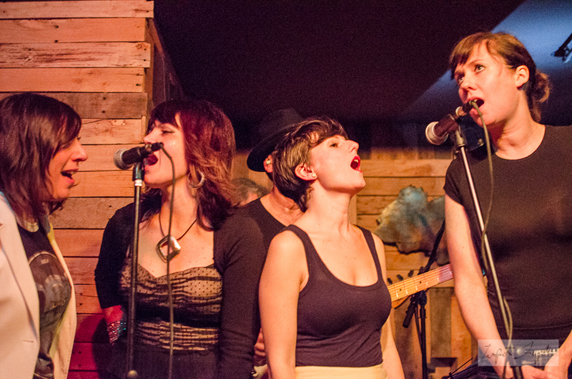 Andrea Gillis, Jenny Dee, Jenee Halstead and Abbie Barrett
The set list was well chosen. We all have our Bowie favorites. For me, third song of the night Panic in Detroit got things moving. White Dynomite front man Dave Unger tore through Watch That Man and waved around the cover of Aladdin Sane. Abbie Barrett hit the big notes and sang a sweet, sweet Life on Mars. Kantor hit on the descending keys line and later set the tone on Heroes. Paul Ahlstrand sounded big on Bari, light on flute and, on alto, he lit the end of Young Americans right up.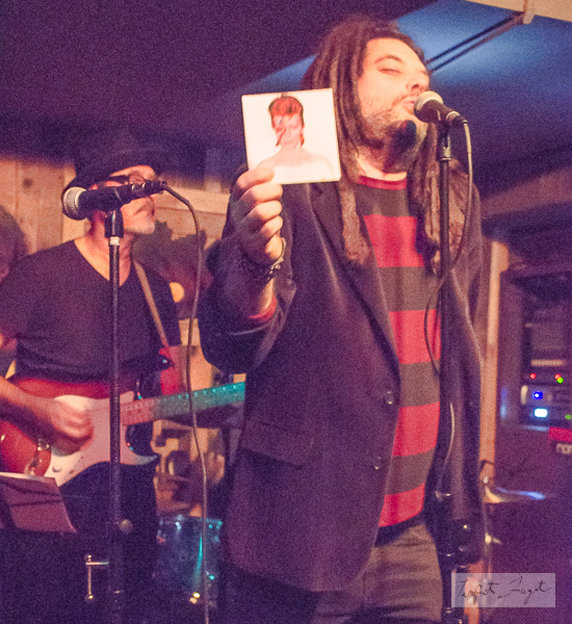 Dave Unger
The back-up vocals of D'Angora, Andrea Gillis, Barrett and Jenee Halstead spiked the punch all night long. Gillis had the moves for Let's Dance and a fair amount of the crowd took her advice. Jen D'Angora slammed the "is there concrete all around or is it in my head" line from All the Young Dudes up into the ceiling. Gene Dante and Goddamn Glenn did the big gesture shimmy shimmy give and take shake on Under Pressure. Finally, in the unexpected highlight of the night, Nate Leavitt and the excellent band synced up tight for a moving, muscular take on the Blackstar eulogy, Lazarus.

"This way or no way
You know, I'll be free
Just like that bluebird
Now ain't that just like me"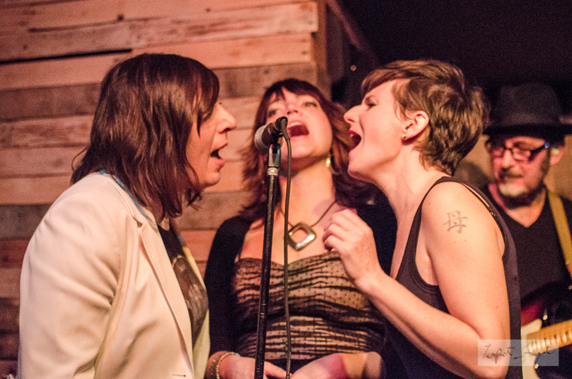 For the Sake of the Song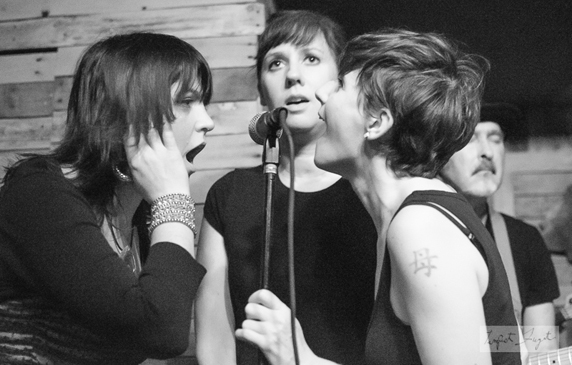 For the Sake of the Song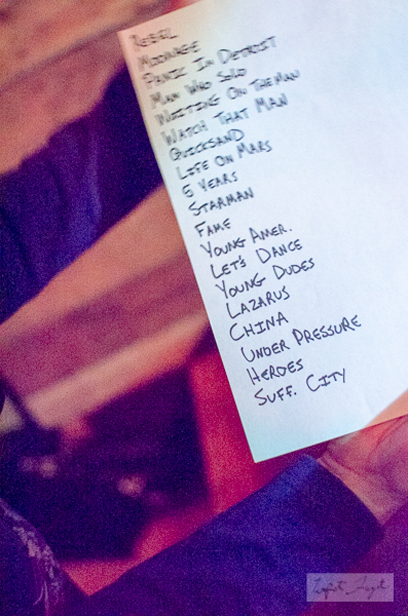 For the Sake of the Song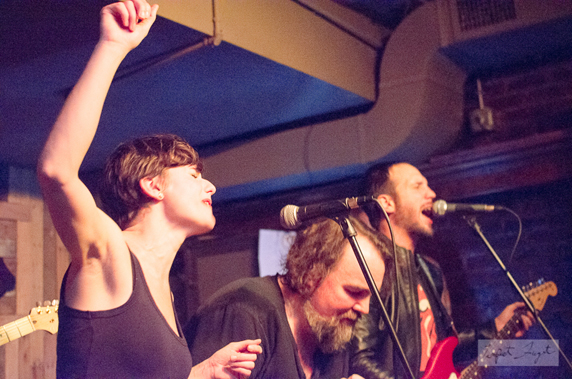 For the Sake of the Song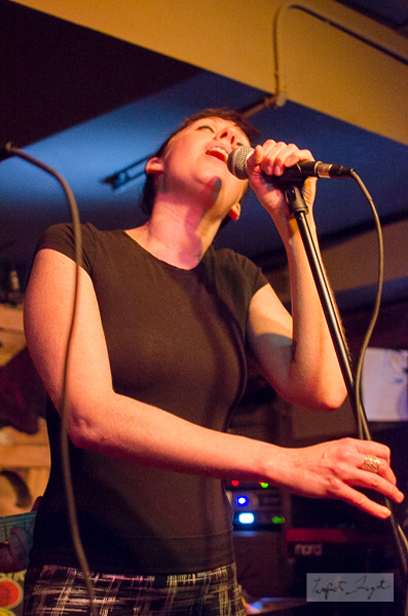 Abbie Barrett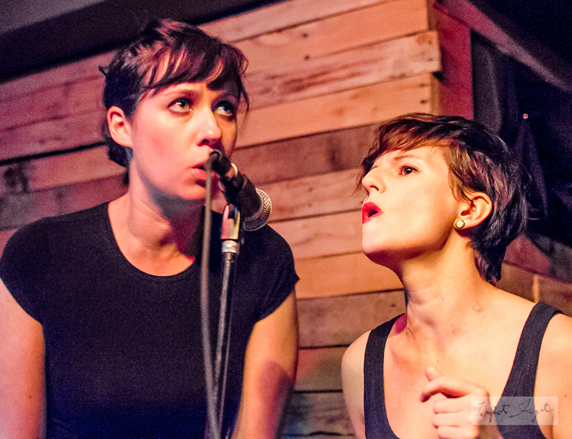 Abbie Barrett and Jenee Halstead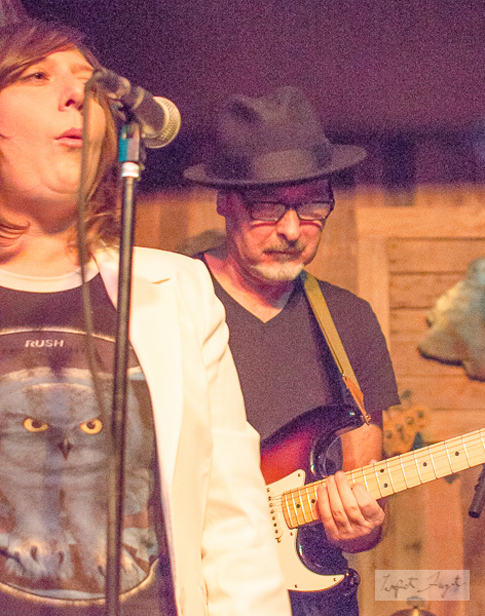 Andrea Gillis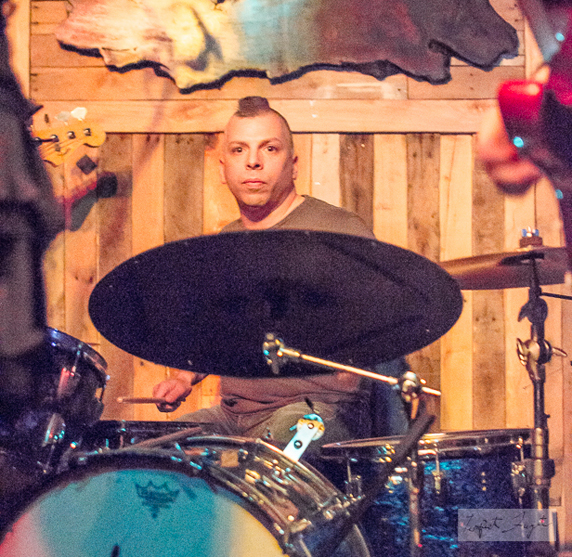 Chris Anzalone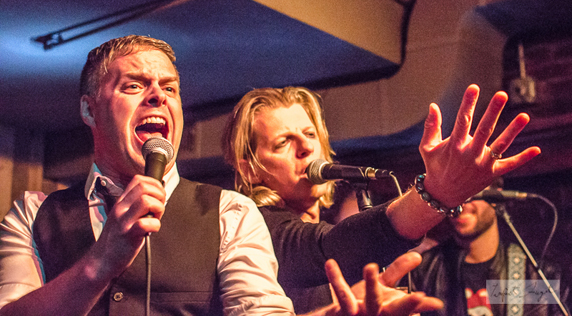 Gene Dante and Goddamn Glenn
Goddamn Glenn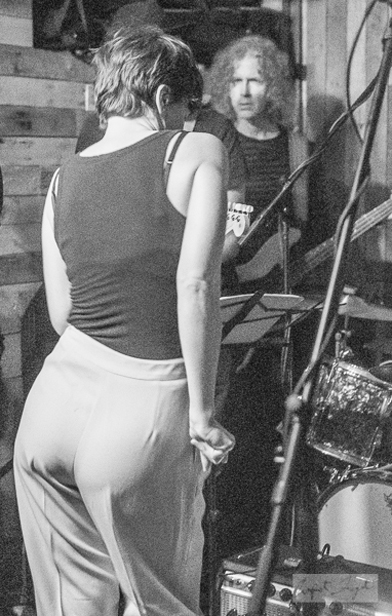 Jenee Halstead and Joe Klompus
Jenee Halstead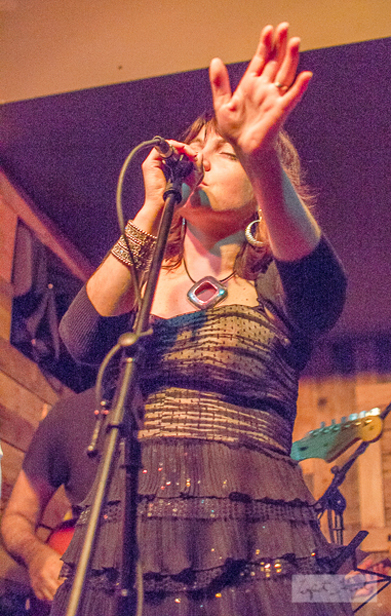 Jenny Dee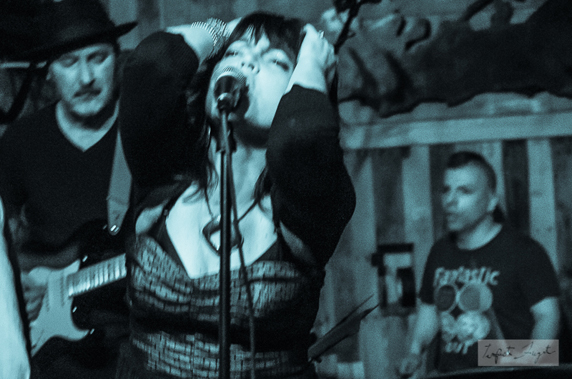 Jenny Dee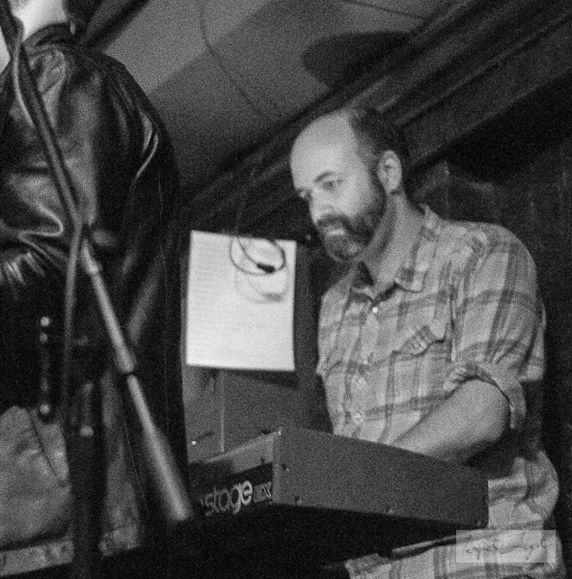 Josh Kantor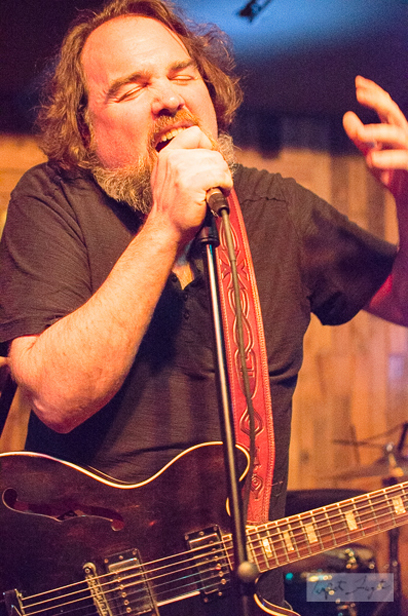 Nate Leavitt
Patrick Coman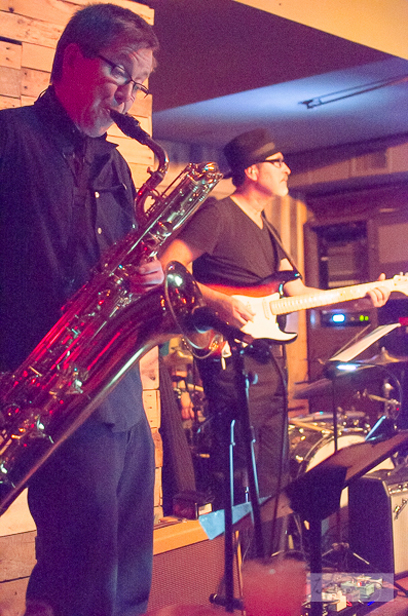 Paul Ahlstrand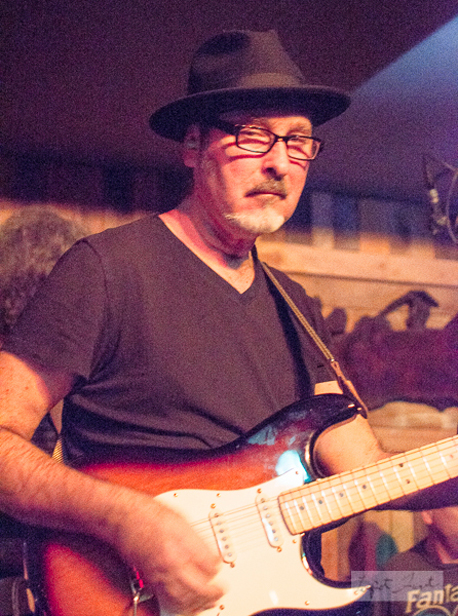 Peter Parcek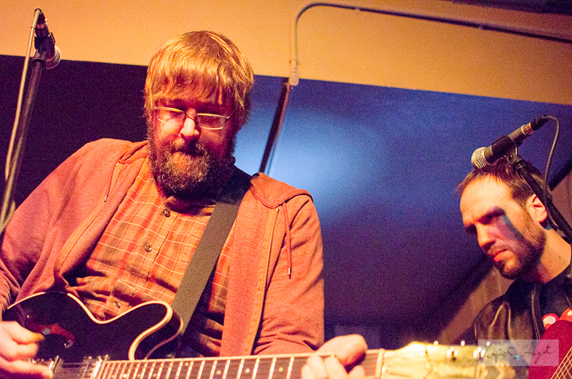 The Grownup Noise