Bentmen / CMB
Once, Somerville
February 9, 2018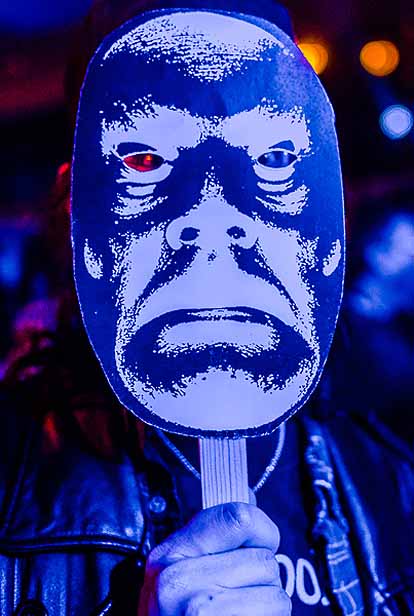 Bentmen
Bentmen are like the Steven King conjured evil clown in It - they show up at ten-year intervals to freak with the locals. The full house at Once is susceptible. They let Bentmen get into their heads where the band mutates into screaming babies, misbehaved monkeys, the Statue of Liberty, rotund, Bosch grotesques and, of course, twisted, evil clowns. If this is what happens when you give psychotic harlequins a weekend pass, then let's get bent.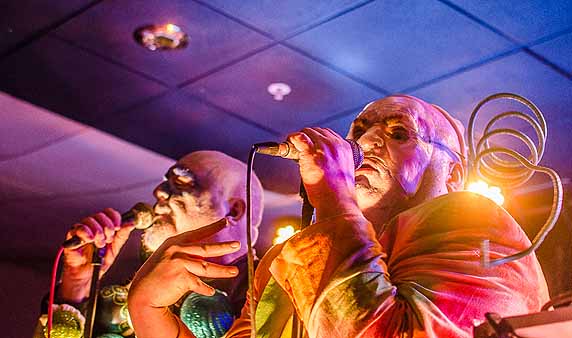 Bentmen
Two towering claw-fingered Bentmen flank the cheek-to-cheek mob onstage. It's Bentmen's first full show in 11 years and everyone is itchy for the ceremony to begin. The band enters from the back of the room. The bass rumbles, the drums drive, the percussion pounds, clatters and clangs, the three guitarists rip and roar, the keys lay on mood and glitter. The vocals and theatrics that push the whole shebang over the top. Des Desmond channels the flamboyant, demented ringmaster. His doppelganger plays the sad-faced, evil clown.
Bentmen play twisted art rock for your Halloween on acid pleasure. Don't let the costumes and theatrics fool you into thinking that Bentmen are just divine comedy - these characters can play. They lead with the tale of Tooky the heinous, local daycare proprietor. Musical twists and vocal outbursts surround the nasty familial relations in "Sister's Eyes". What is the silver spoon used for in "Lobster Bib"? "Ice Cream Clown" concurrently soars and goosesteps with its nine-note hook and hammer riff. Everything is wrapped in latex, masks and melted metal blast furnace sound.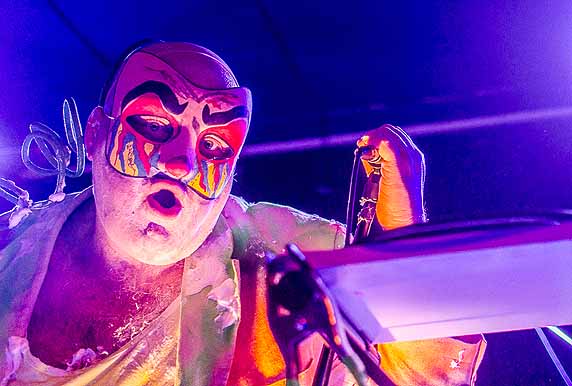 Bentmen
When the monitors and front stage pedals are wrapped in plastic, you know pelting is in your future. Bentmen don't disappoint. Feathers fill the air. Ice cream sandwiches arc across the room. Disembodied hands distribute shaving cream. Did someone say silly string? Yellow water pistols? Styrofoam?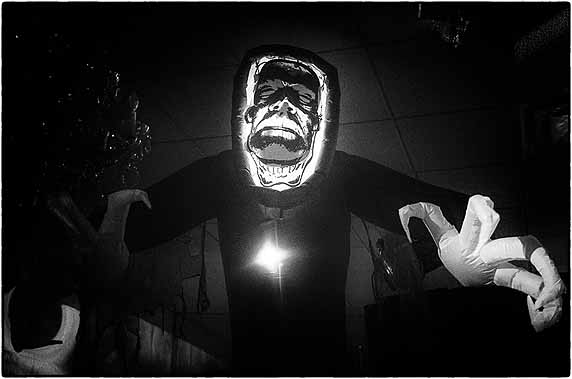 Bentmen
Bentmen are your best worst nightmare brought to life. They assault all senses. They were probably the house band at organically enhance druid blood moon bacchanals at Stonehenge when the ancestors of Hawkwind were unavailable. Fantastically unhinged.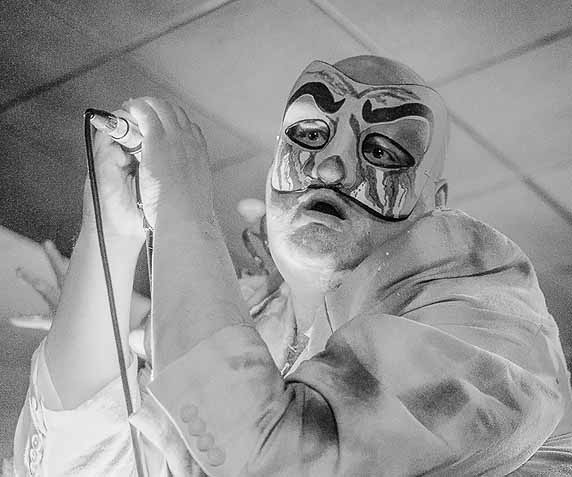 Bentmen
Don't let the children go with the sad-eyed clown.
Speaking of children, the Desmond's daughters Casey and Mary opened the night with a tasty set of glazed, mid-tempo, nu-gaze EDM with a touch of drums and bass, space, echo and scratch guitar. Great voices and violin.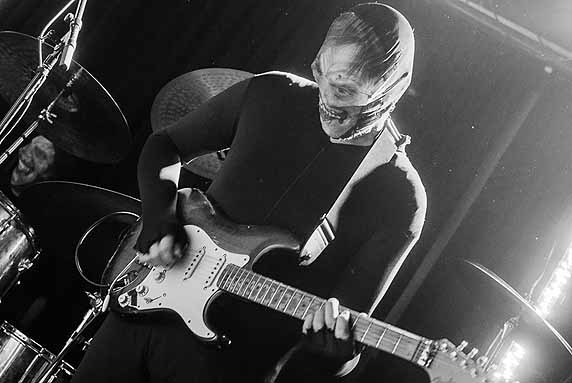 Bentmen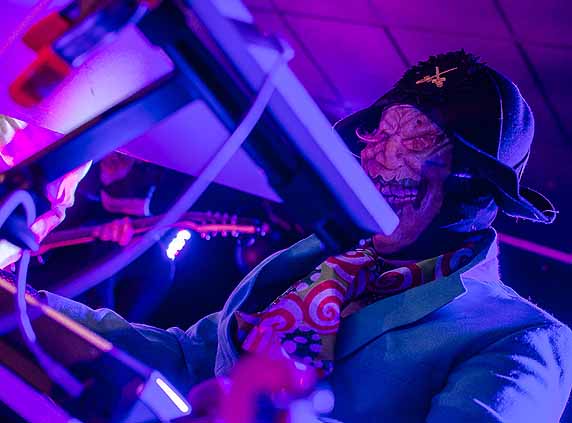 Bentmen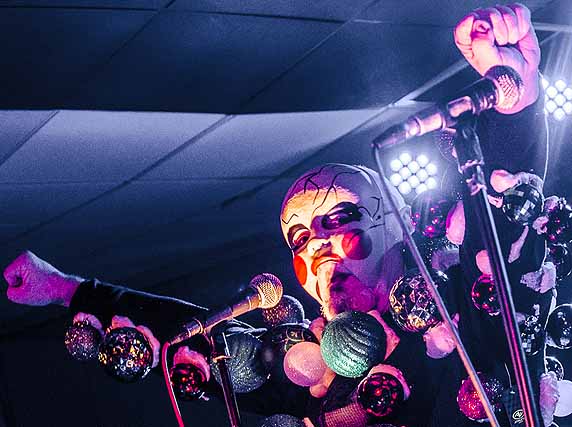 Bentmen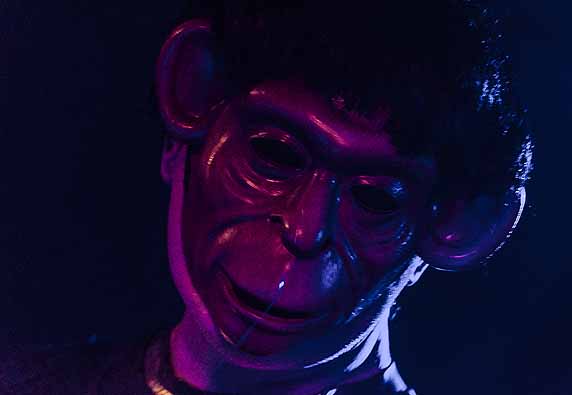 Bentmen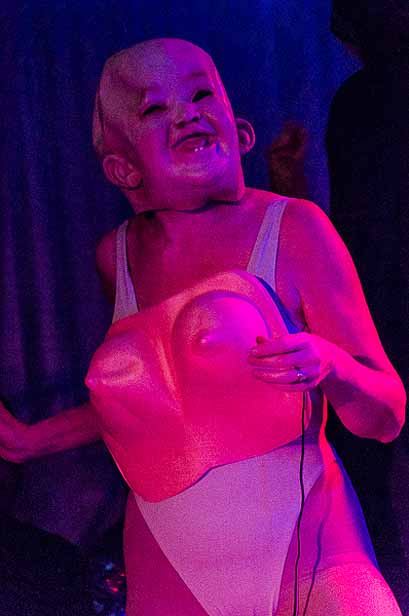 Bentmen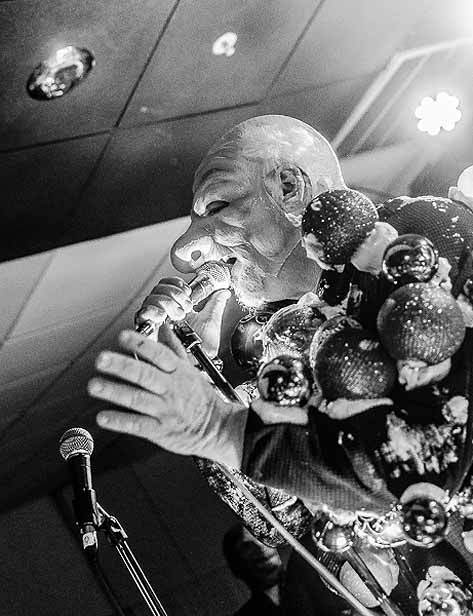 Bentmen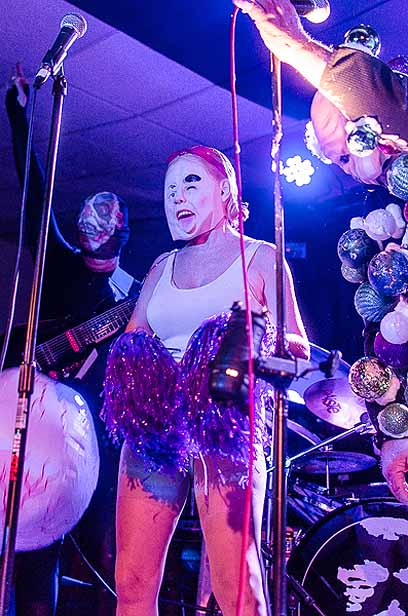 Bentmen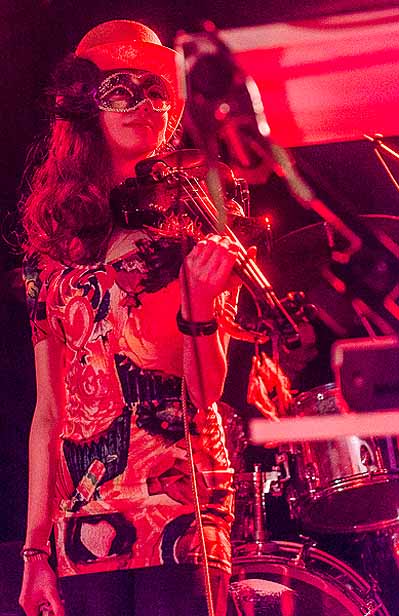 Bentmen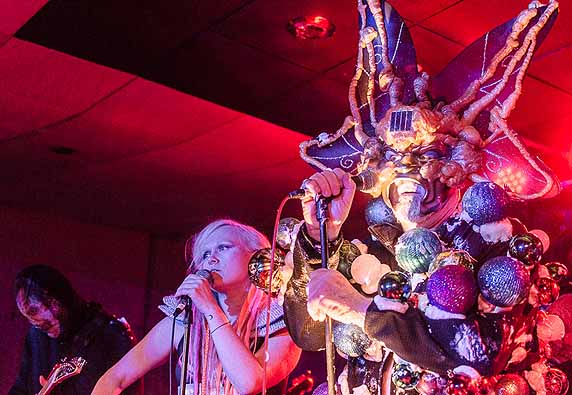 Bentmen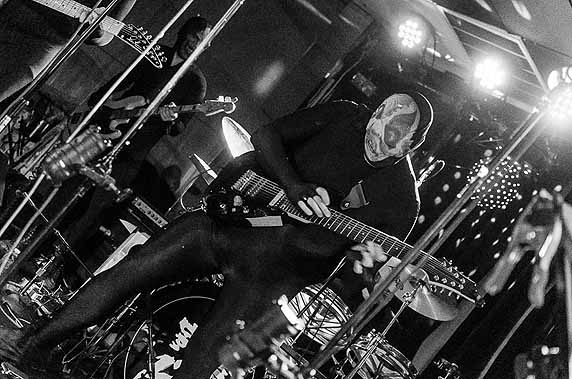 Bentmen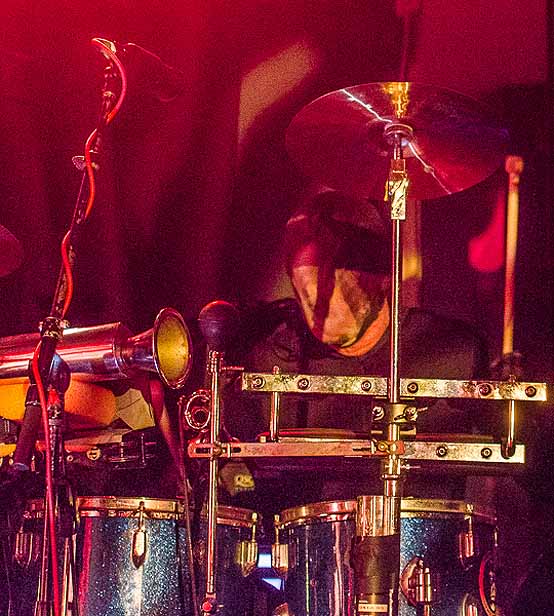 Bentmen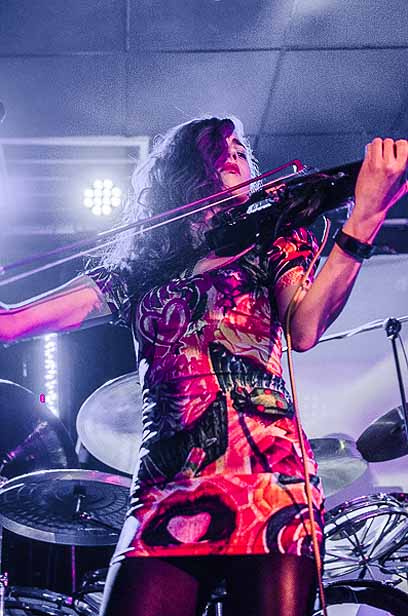 CMB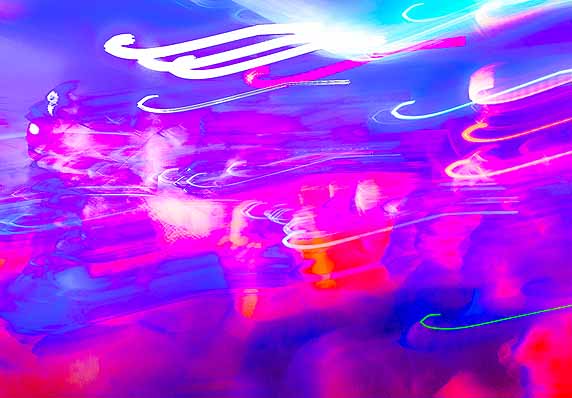 CMB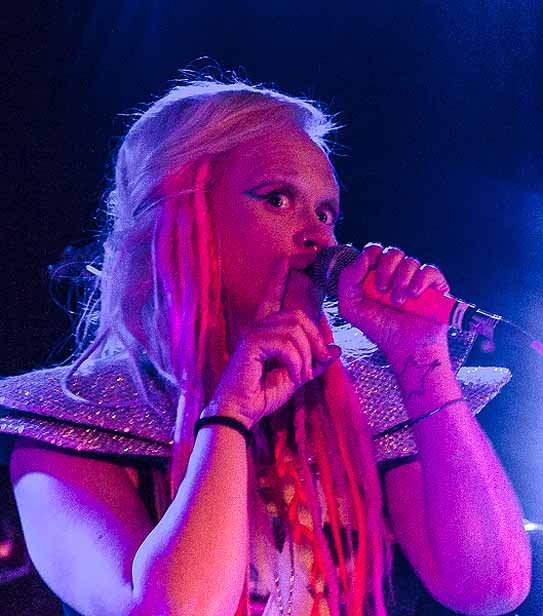 CMB