Barrence Whitfield and Four Piece Suit
The Porch, Medford
2/13/20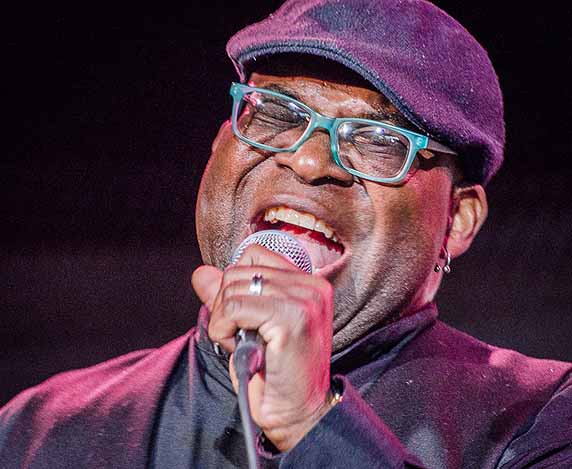 Barrence Whitfield
Barrence Whitfield put a twist on his usual upstairs at the Middle East with The Savages show. Maybe he was curious about the new Orange line trains, jumped on for a ride and landed in Medford at newish rib joint The Porch with his other working band, Four Piece Suit. You, dear reader, and I know that Barrence is a doctor who knows his business and is one of our greatest local musical treasures. Too bad Medford didnt get the memo. Give the man an uninitiated Saturday night crowd and The Porch would hop with newfangled, slightly upscale bbq juke joint energy.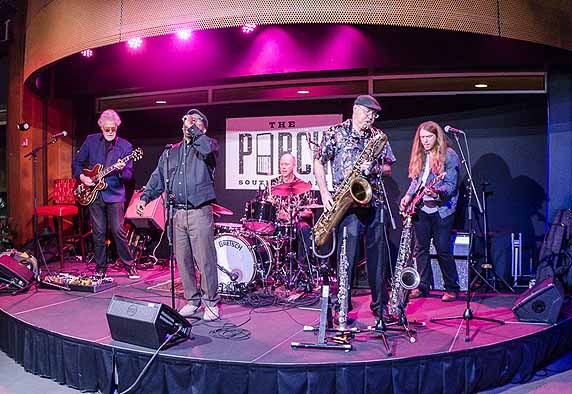 Barrence Whitfield and Four Piece Suit
Four Piece Suit give Barrence a crisp, wide range of options. They trade off some of the Savages in your face garage rooted power for a tighter, lighter, turn on a dime, hard swing, Latin and Ventures grooves. From the stray cat strut of Juicy Fruit to the fifty's pop of Be Mine, from the Tuva folk singers inspired intro to Big Fat Mama to the Bari fueled rocking cover of Nick Lowe's "What's So Funny About Peace Love and Understanding" the band was spot on. When Barrence took a break, the band was able to stretch out even further with an eclectic display of revved up chops and beats that could easily fuel a groovalicious party.
Barrence was freshly back from Spain where he had played with a 20 piece orchestra who had learned a bunch of his tunes. Rumor has it that you can find some of this on YouTube. His next gig is an all soul gig at 9 Wallis in Beverly in March 13.
Jeff Giacomelli
As for The Porch, they started out as a postage stamp sized barbecue next to the train tracks in Wakefield. The Medford room is big, big, big. It stretches out left to right with the stage in the middle. There are a couple of pool tables at one end. The ceilings are high it has that familiar, new, vaguely industrial feel. There is free parking in the attached garage which makes things convenient. As you can imagine the sound is best in the center of the room close to the stage. There's a small dance floor that got a little bit of the action at the Barrence show.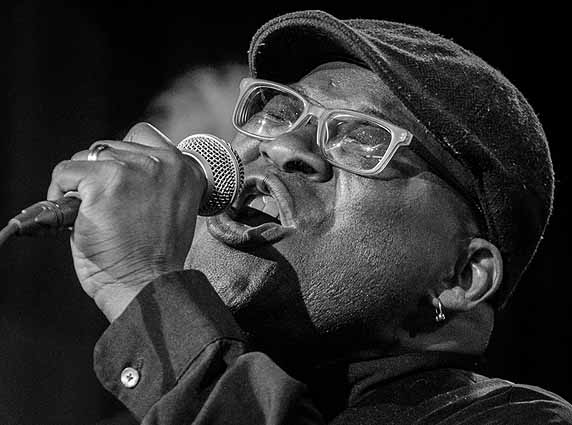 Barrence Whitfield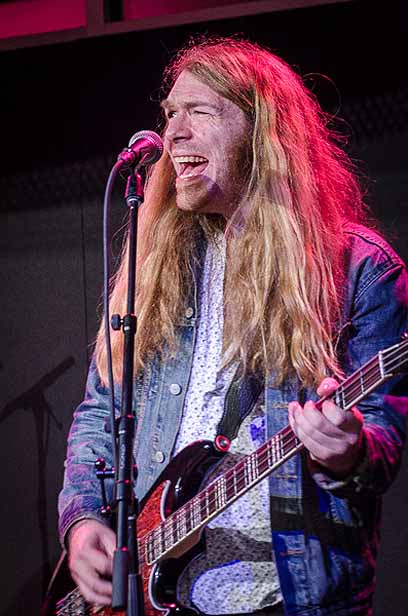 David Becker - Barrence Whitfield and Four Piece Suit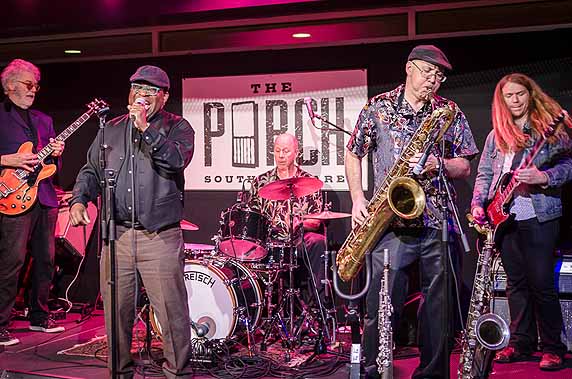 Barrence Whitfield and Four Piece Suit
Barrence Whitfield and Four Piece Suit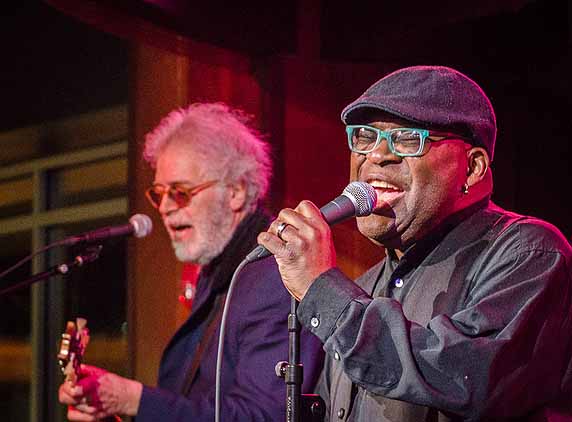 Barrence Whitfield and Four Piece Suit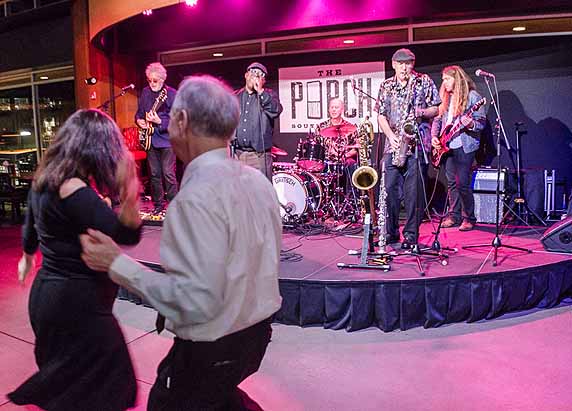 Barrence Whitfield and Four Piece Suit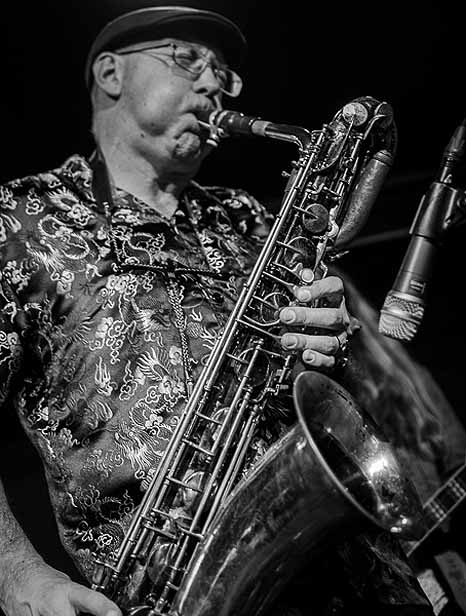 Jeff Giacomelli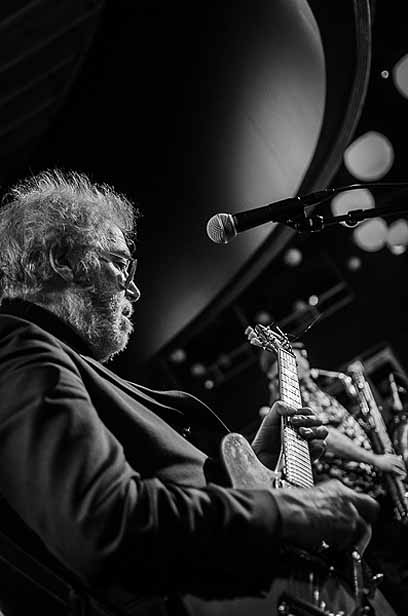 Milt Reder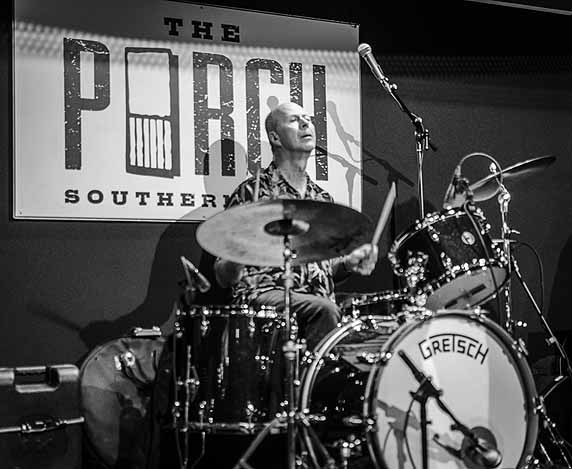 Seth Pappas