Not By Punk Alone

Meredith Monk and Ann Waldman

ICA Theater, Boston

February 24, 2017

Meredith Monk and Anne Waldman are two living legends of 20th century modernism. Waldman honed her poetics in the shadow of the beats during Greenwich Village's golden age. Monk is, as she mentioned during a charming Q and A after the performance, a fourth generation singer. A humble bit of biography from one of the great vocal innovators in modern music. Both are inveterate interdisciplinary collaborators and old friends. On Friday night they brought their first major public collaboration to the ICA's Foundation Theater.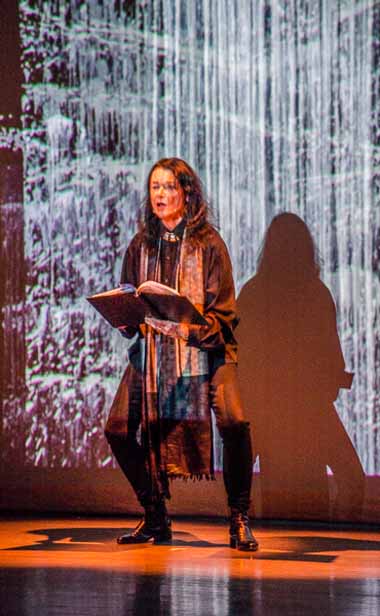 Anne Waldman
Waldman begins the night in the sold out large space with a performance of her Entanglement Variations. She holds a large notebook. Her black loose smock dress, her motions with the notebook, the projections of tall, waterfall abstractions behind her and the taped soundscapes by her son, Ambrose Bye, lend the proceedings a sense of post-modern homily. Waldman tangles and untangles cubist, language school poetry with current events, dread and humor, particle physics, the role of memory and archive and the idea that it may all denote a move out of the current Anthropocene epoch and toward a disconcerting unknown. Waldman's bob and weave, going down the road motions edge forward and retreat, lurch upward or soft shoe side to side with the text. The barrage of images it evokes a heady breathless mix.
Monk takes the dimly lit stage with two female singers. What follows is intimate and harmonically complex. It sounds like plainsong from an interstellar space way liturgy. Moments of intense beauty share the space with aural displacements, jarring intervals and harmonies and occasional howls of Yoko's best dead cat. In contrast to Waldman, Monk ignores language in favor of its sound for sounds sake elements, fractured phonemes and morphemes. One moment they are guttural. The next, they are fantastically musical. During one amazing show of technique !Kung tongue clicks are concurrent with her glissando ululations.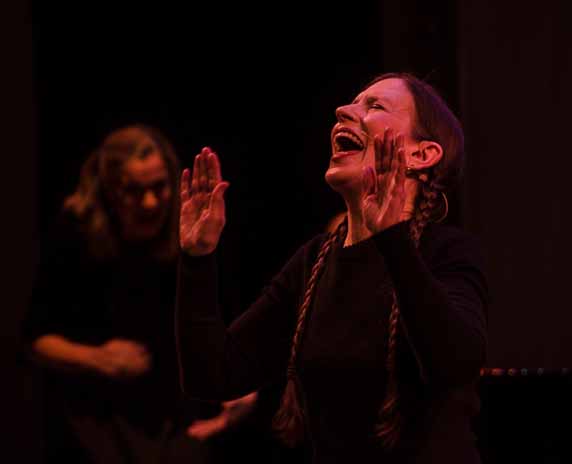 Meredith Monk
Monk has phenomenal control of the calisthenic technical challenges of her music. Her two companions alternate lead and support roles, soprano and contralto harmony and dissonance. They highlight and make the pieces whole and save them from what could, if left to extended solo presentation, veer toward an antiseptic if fascinating interval exercise. Monk sits at the grand piano for a new piece called Do You Be. She plays simple, sustained intervals and when she sings her bell tone vowels brim with emotional grace. Monk tosses a knowing wink toward the high arts and ends the trio section with an hysterical bit of avant vaudeville comic relief involving three yenta's laughing and kibitzing.
The final selection of the evening is the collaboration between Monk and Waldman. The artistry of the two old friends is warm and spellbinding. Monk's predominantly wordless singing contrasts, highlights and punctuates Waldman's performance poetry and visa versa. The two virtuosos interact to lay down form and structure then open up small spaces for individual and shared improvisation. They link arms and sashay down the boardwalk. They separate and the diminutive Monk's dance is all elbows, bent hips and angles. Waldman's moves are more broad and theatrical. Both women are just north of seventy. Bathed in the flattering low light of the ICA stage, the years melt away. Monk and Waldman practice ancient art forms. At the ICA they challenged the head, heart and ears still vibrant, relevant and beautiful.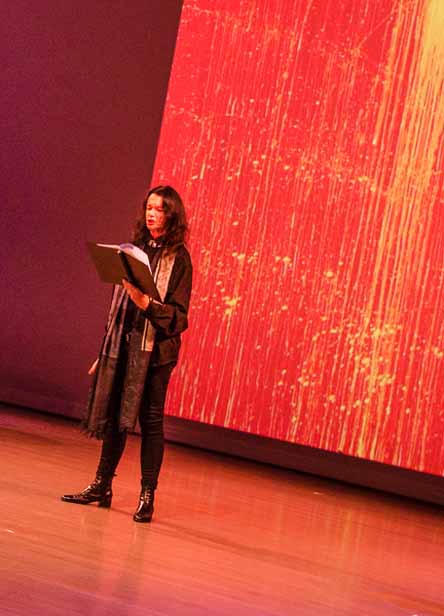 Anne Waldman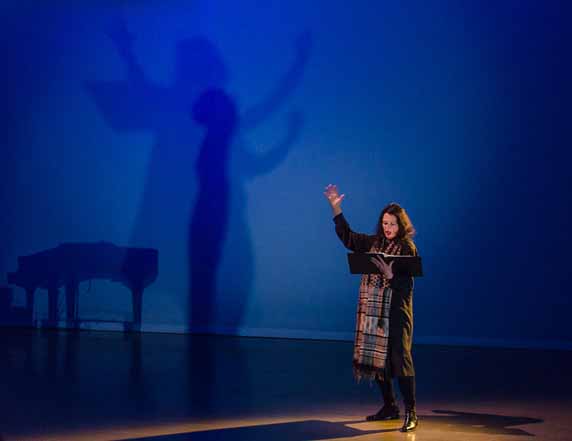 Anne Waldman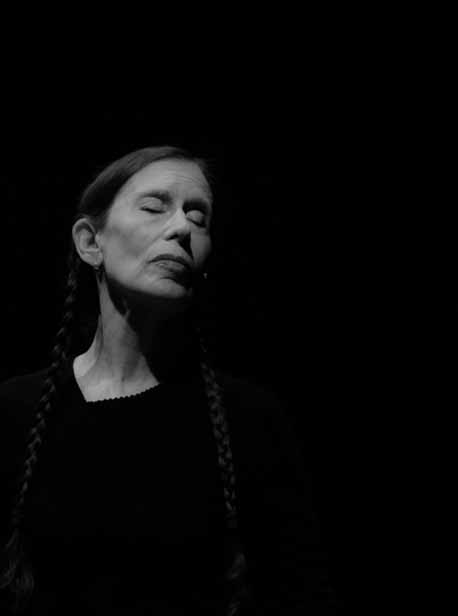 Meredith Monk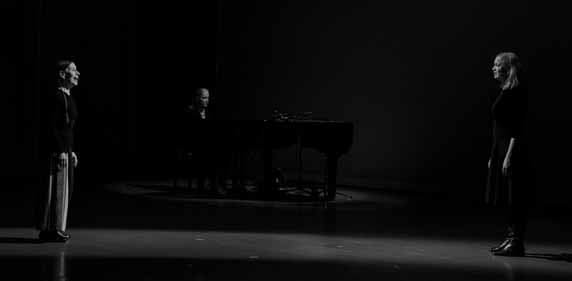 Meredith Monk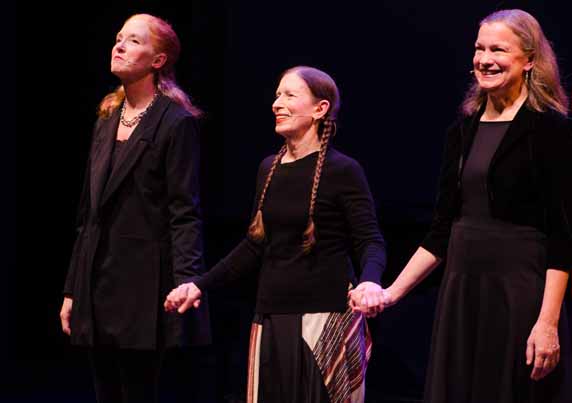 Meredith Monk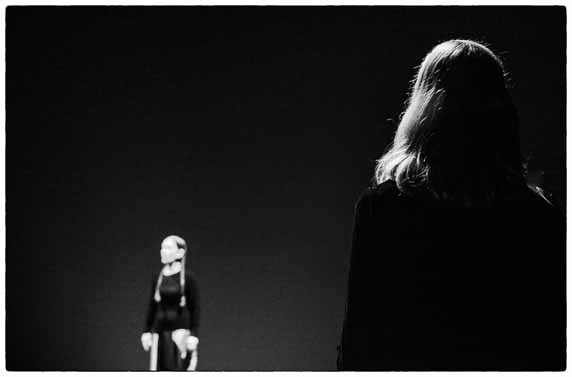 Meredith Monk