Jonathan Richman
The MET, Pawtucket, RI
March 3, 2018
You would have to have a piece of barbed wire stuck in your eyeball to hate a Jonathan Richman concert. He and long-time drummer Tommy Larkin, are like Medieval minstrels. They show up in town every year to help you forget the rats, the plague and the lack of indoor plumbing. Richman plays all rolls; the harlequin, the jester, the wise fool and whatever they called zen psychotherapist back then. Overall, this works well. The faithful turn out in droves for the performance in the square - in this case, The Met in Pawtucket. But, after years on the troubadour circuit, there are a couple of flies buzzing around the crowd.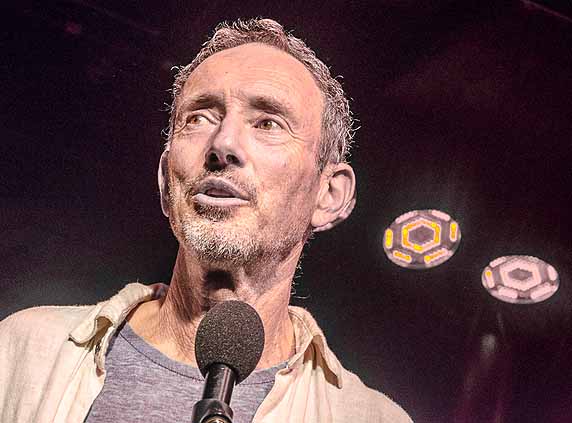 Richman takes a foursquare approach to his craft. He has his favorite topics, artists he admires (No One Was Like Vermeer), nature (Summer Feeling), religion (He Gave Us the Wine to Taste It), joy of life (Dancing at a Lesbian Bar) and crazy love (Not So Much to be Loved as to Love). Richman keeps the arrangements catchy and simple. He reflects the concerns of his audience. Wait one minute, and he'll sing about something that picks at the heart on your sleeve.
Richman is prolific. He has carved out an admirable, low-key solo career since his departure from a band format back in the mid-eighties. He doesn't wallow in past glory, even skipping some of his solo "hits." The small band format emphasizes the similarity in the basic sound of the songs - a velvety churn, catchy pop, and nylon string, continental cafe strummers underneath breezy Spanish, French and Italian words.
At the Met, the stage is low, and the crowd is close. Richman uses his face as a third instrument to convey his songs. His eyes roll and bulge. He contorts his face with a furrowed brow or opens it up in laughter. He leans forward to look into the eyes of the crowd in a way that says I'm with you; these songs are about all of us.
Richman's easy groove and congeniality are two of his main strengths. They also occasionally remind you of the fly buzzing around your ear. You've been here before, last year, five years ago, ten years ago. He stays away from some of his more familiar uptempo solo tunes. No Vampire Girl, No Velvet Underground. Other than a brief Egyptian Reggae he ignores his Modern Lover's catalog. Even Larkin, who's drumming is, as always, entertaining, subtle and empathetic, seems a tad familiar with Jonathan's schtick.
The faithful are not disappointed. First timers find plenty to love. The cranky critic is beguiled but still hopes that on Jonathan's next crusade he springs for an ox and a wagon and brings a band to town.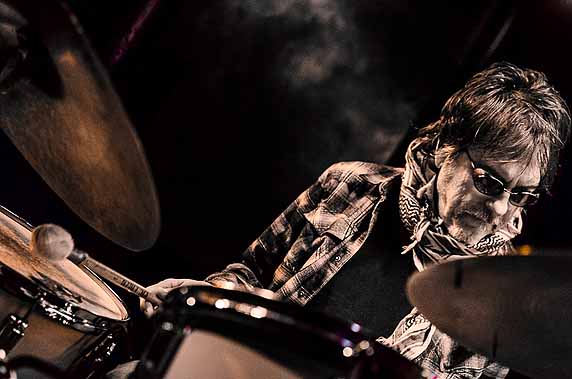 Tommy Larkin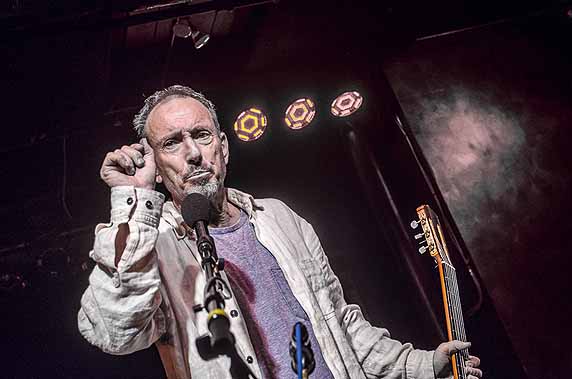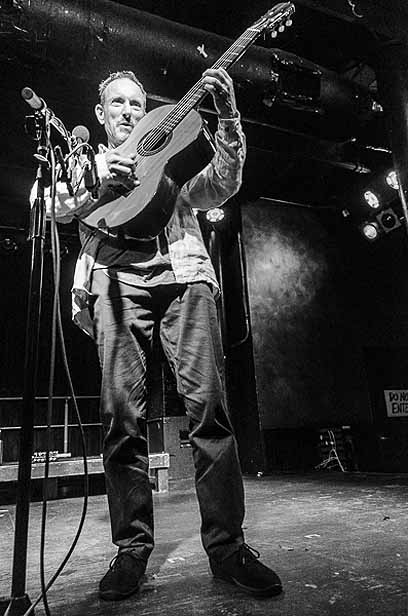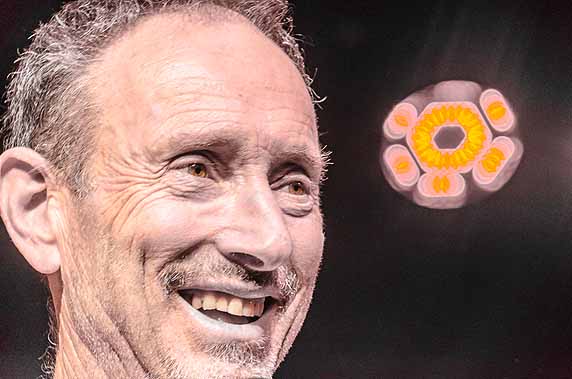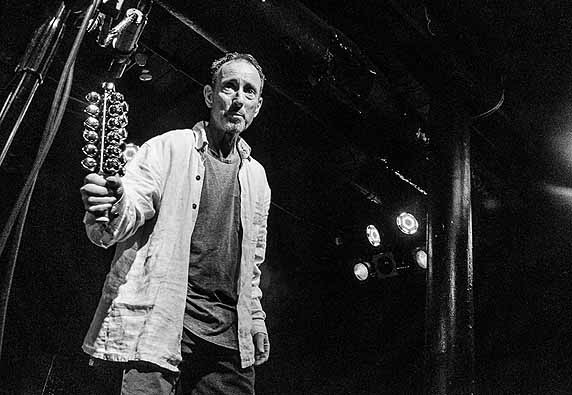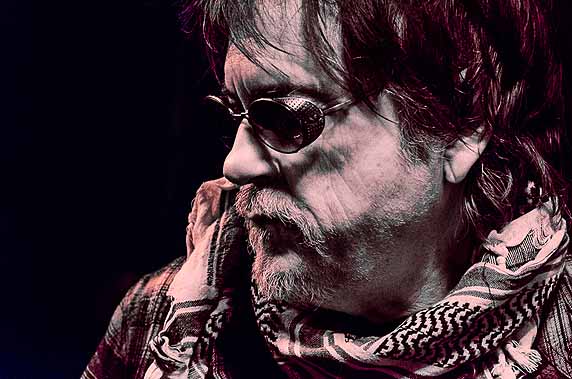 Tommy Larkin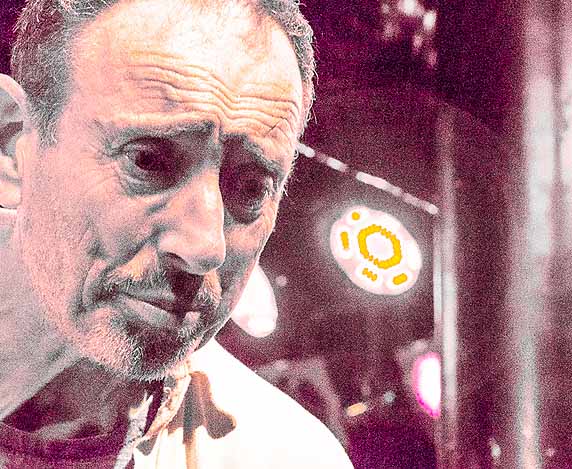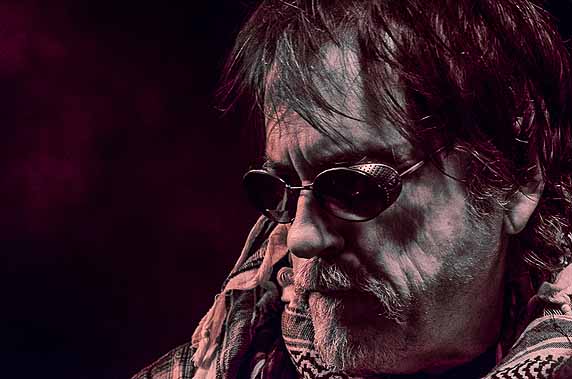 Tommy Larkin