Gang of Four
Crystal Ballroom, Somerville, MA
March 6, 2022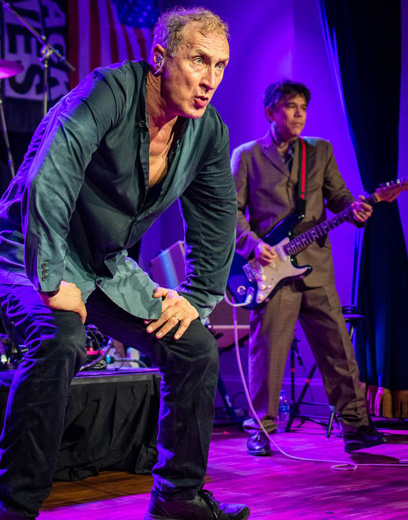 Jon King - Gang of Four
We lost Gand of Four's trailblazing guitarist Andy Gill a year or so back. You could argue that he was the alchemist behind the Post Punk terse and caustic guitar sound. Lead singer Jon King hadn't toured for a couple of rounds - just Gill and some hired hands. The shows were good but the "G of 1" nickname was hard to avoid. I didn't expect to see Gand of Four again after Gill split for the great gig in the sky. Goes to show how wrong you can be.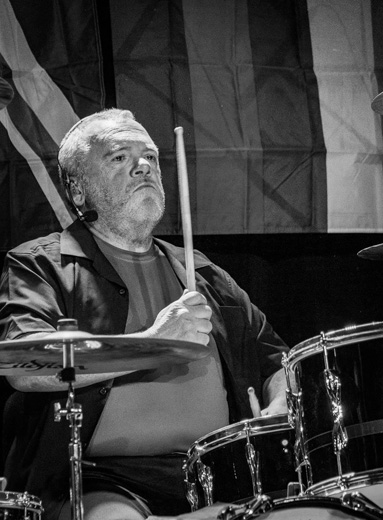 Hugo Burnham - Gang of Four
King was always a great frontman. His hyper, gangly body stalks the stage. His voice harangues with tales of personal, sexual, commercial, and economic politics. His eyes bulge. His arms flap and flail. He dances like an orangutan. He gleefully beats the shit out of a microwave oven during "He'd Send in the Army." Local drum hero Hugo Burnham plays hard and fast, with propulsive, precise drive.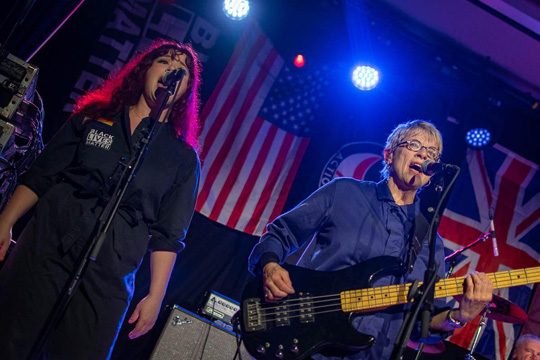 Tess Burnham and Sara Lee - Gang of Four
Sara Lee on bass helps keep the hips in motion. With help from Hugo's daughter, Tess Burnham, they add the counterpunch harmonies to the agitdisco of "I Love a Man in Uniform" and personal fave "We Live as We Dream Alone." Dave Pajo of Slint etc. does an admirable job filling Gill's unfillable big strings. He sticks to the blueprint, imbues it with his touch, and is game for Andy's vocal on "Anthrax and Ether."

Dave Pajo
The show is sold out weeks in advance. We wait in an old-school line outside. By the midpoint of the show, the room is hot, the crowd is on fire and King's tunic is drenched. The crowd barks out lyrics and shakes their asses. The energy never lets up. You can feel it build - and they still haven't played the incendiary quartet of "At Home He's a Tourist", "To Hell with Poverty", "I Found That Essence Rare", or the piece de resistance finale, "Damaged Goods."

The songs and sounds still hold their heads high. They ring out as pertinent today as they were as the '70s turned into the '80s. They are still pointed political dance tunes for political times.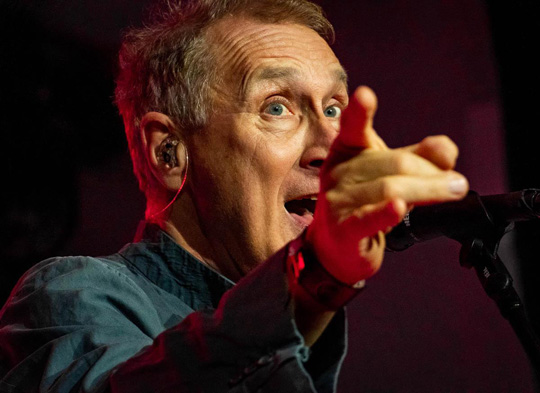 Jon King - Gang of Four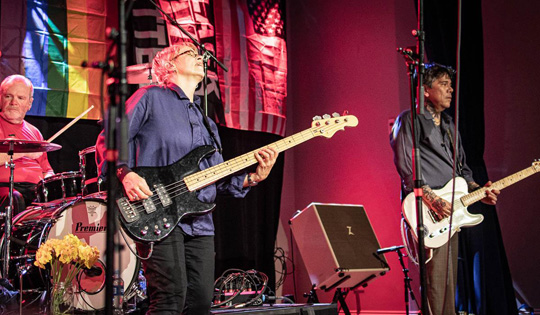 Hugo Burnham, Sara Lee and Dave Pajo- Gang of Four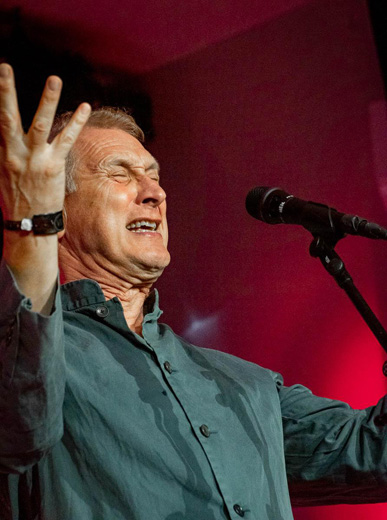 Jon King - Gang of Four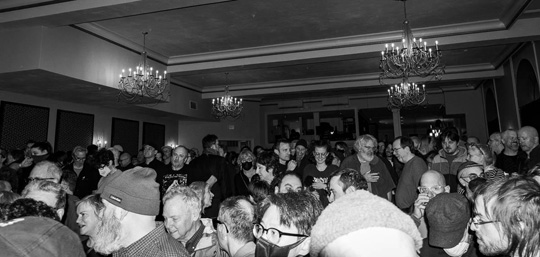 The crowd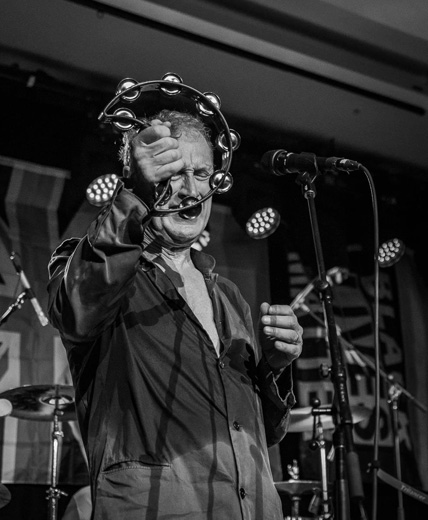 Jon King - Gang of Four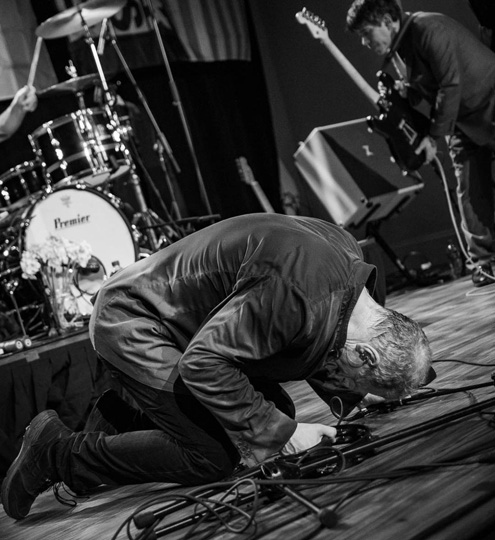 Jon King and Dave Pajo- Gang of Four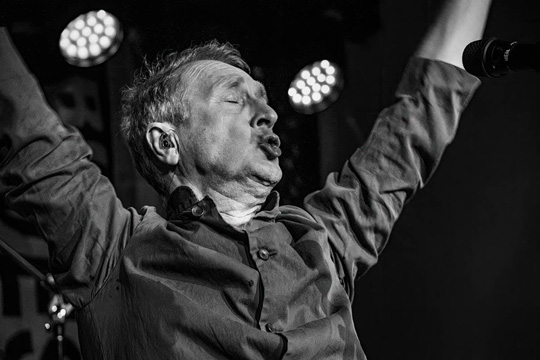 Jon King - Gang of Four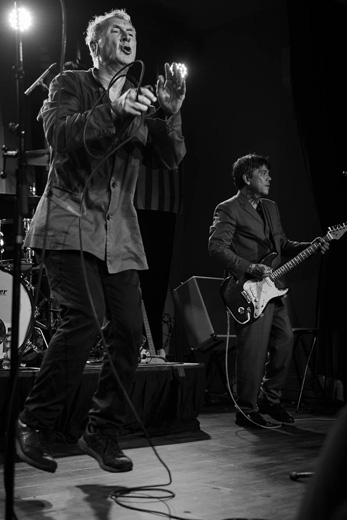 Jon King and Dave Pajo - Gang of Four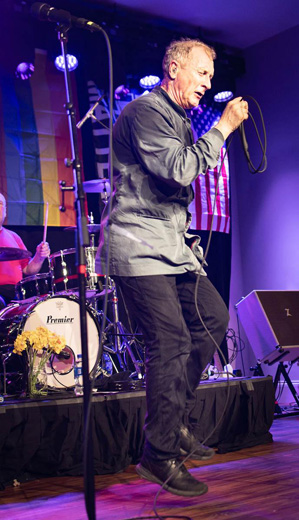 Jon King - Gang of Four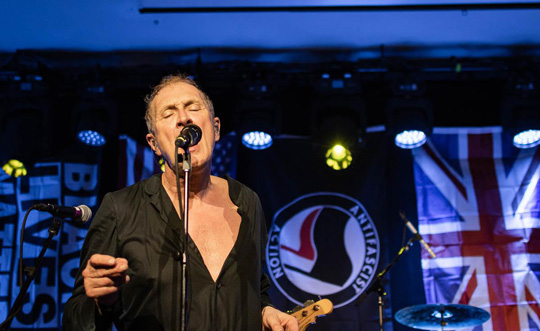 Jon King - Gang of Four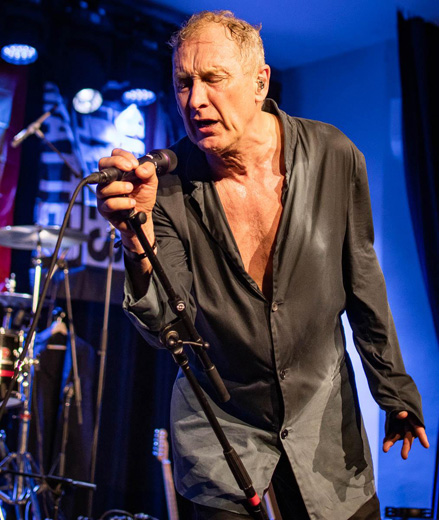 Jon King - Gang of Four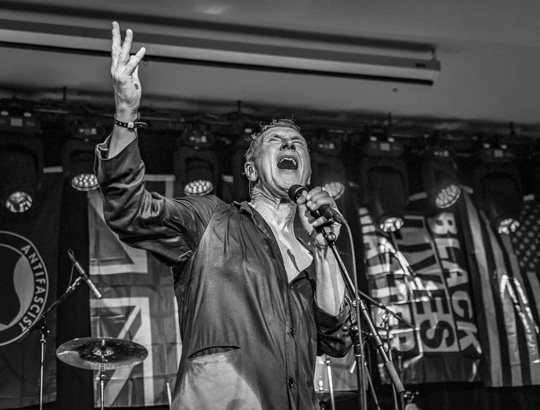 Jon King - Gang of Four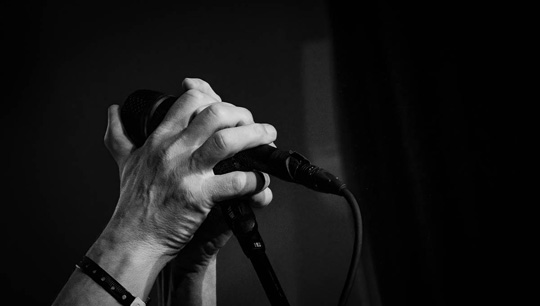 Jon King - Gang of Four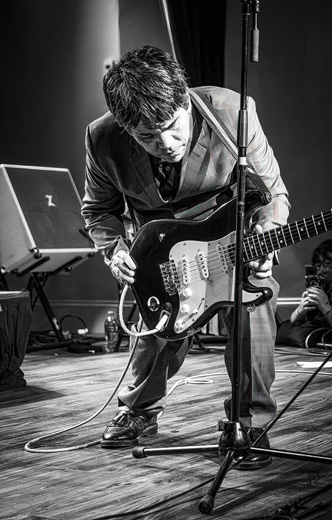 Dave Pajo - Gang of Four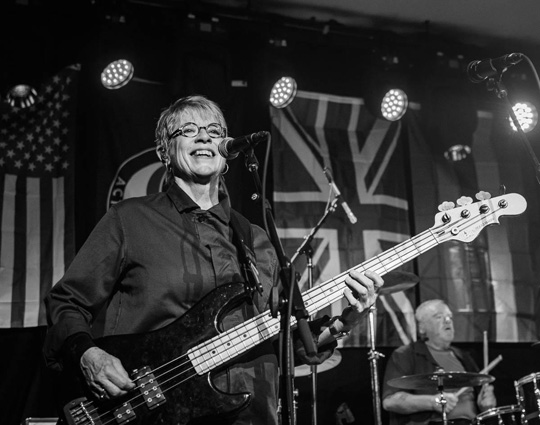 Sara Lee - Gang of Four