Willie Alexander
Nervous Eaters
The Knock Ups
Spotlight Lounge, Beverly, MA ,
March 14, 2015
Review and photos by John Keegan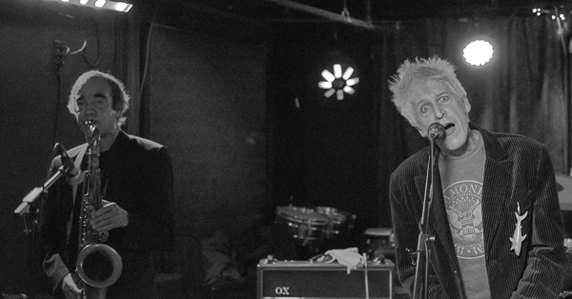 Willie Loco Alexander
Promoter Terry Brenner buried the hatchet for the sake of the north shore old-school local punk contingent and finally get his doozy of a Spotlight show. The Spotlight is a decent little local with cheap drinks, decent sound, room for ass to elbow dancing and, in the warm weather, a great little respite patio. The place was packed.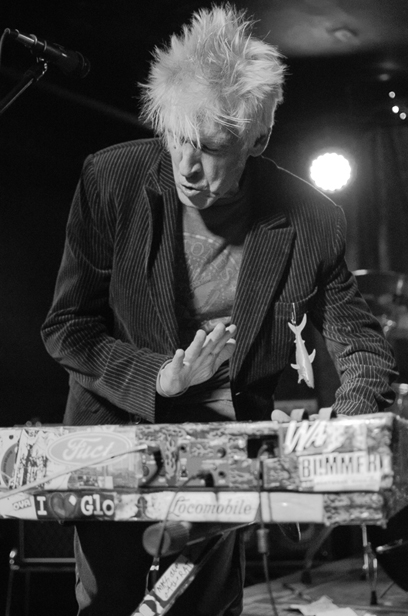 Willie Loco Alexander
Willie Alexander must have a picture himself and his keyboard hanging and aging somewhere up the attic because, onstage, the man and his music float in a space immune to the passage of time. He'll never need to write an apologia to defend his sound and vision. Tonight he rolls with a persistence of memory trio and kicks off with a shout out to his buddy Preacher Jack.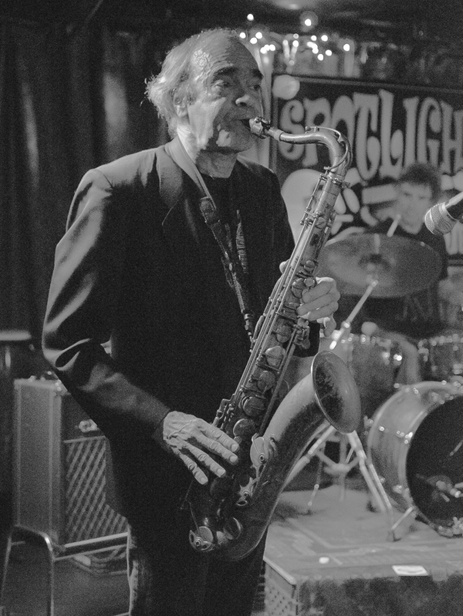 Mark Chenevert
Mark Chenevert brings us back to pre-les paul days when horns carried the majority of solos. No problem. He moves effortlessly from light and swingy clarinet to to tenor solos that hung around the melody and inexorably wound their way to brawny, braying and honking peaks. Jim Doherty moves the groove. He's sympathetic when he rides the other's waves and definitive when he injects his own tsunami. He balances letting the tunes breath and filling the space in between with tricky pitter patter whatever the beat.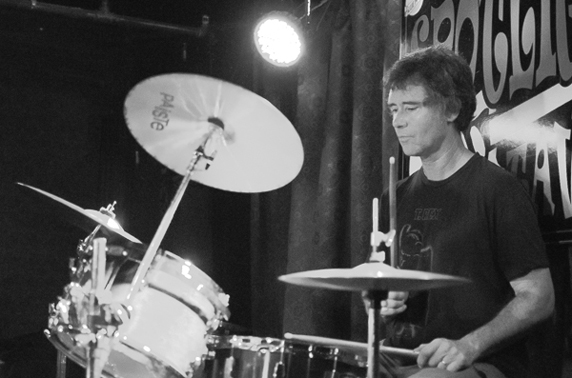 Jim Doherty
Willie's beat crazy left dances percussive and rhythmic and lays out the few changes in a pallet cleansing bass and guitar free zone. Among other dance card favorites, things move between bluesy If You Need Me, Willie classics Shopping Cart Louie and Hid Her Wid De Axe, Beautiful Delilah, a tune he wrote for co-conspirator's the Nervous Eaters, the excellent, on the edge blows-outs, Alligators and Stravinsky and Me and the catchy Ogalala. Willie sang a woozy Happy Birthday to Kim Ackland. She smiled like she knew where all the cowboys had gone.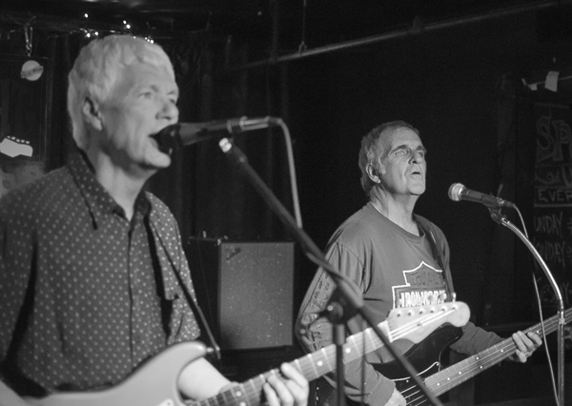 Nervous Eaters
The Nervous Eaters push the volume up a notch and don't skimp on the bass and guitar. The dance floor packs up. The full band sends a wave of energy out into the room. If you're not a Degenerate embarrassing yourself on the dance floor than you a smiling and twitching in your Saturday night black best.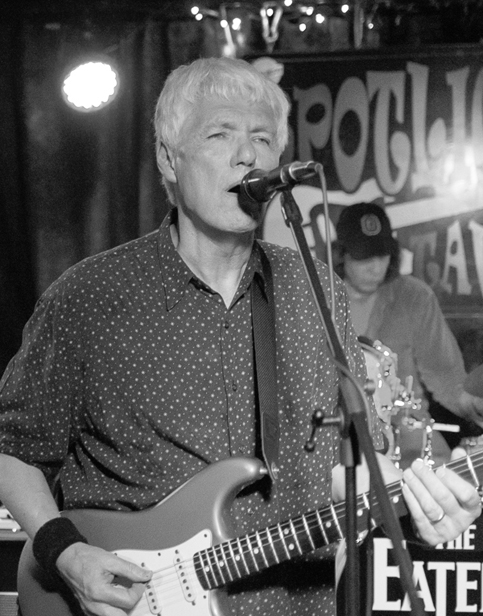 Nervous Eaters
They tear through Shit for Brains, You've Heard These Chords Before and Just Head. They pop out on The Girl Next Door. Steve Cataldo's quitar spits out tight, pushy solos all night long. The bass, drums and rhythm guitar drive tunes up and over. When the backup vocals pile on the crowds' eyes glisten. And then they pull out the perfect Boston rock beauty, Loretta. Shiiiiiiit. These guys haven't lost a step.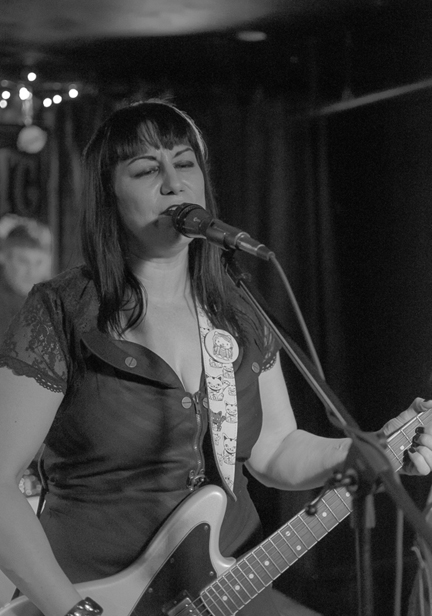 Gretchen Shea
Last on, the Knock Up's take the stage. The volume goes up. The mean age falls. The crowd thins but stays respectable. Gretchen Shea on guitar and vocals uses her solid pipes to push the Knock Up's tunes across. She brings a feminist slant to lyrics on the fast and crunchy tunes. The cover Stop Draggin' My Heart Around and build it to a great vocal punched-up ending.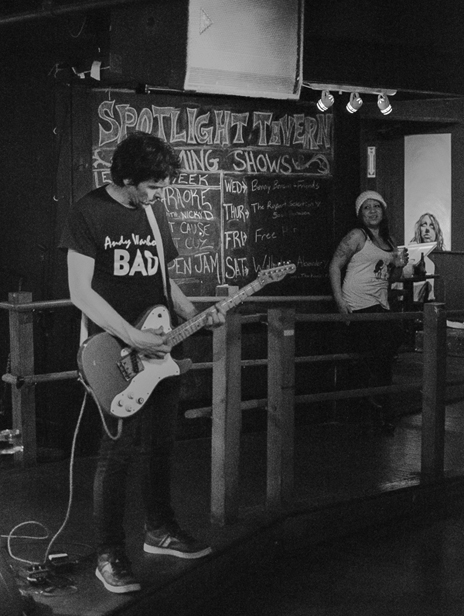 John Surette
Boy's Lifer John Surette sounds great on less sloppy Johnny Thunders guitar. Pop Gun guitarist Jim Melanson two times on solid bass and Daniel McCarthy keeps the late night crowds' heads boppin' on drums. Willie and keys come back on stage for a steaming take on Le Peste classic Better Off Dead. It's a solid nightcap to a hot rockin' night in scenic Beverly.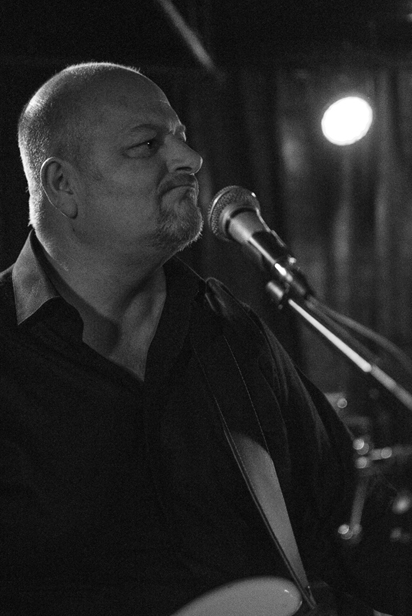 Jim Melanson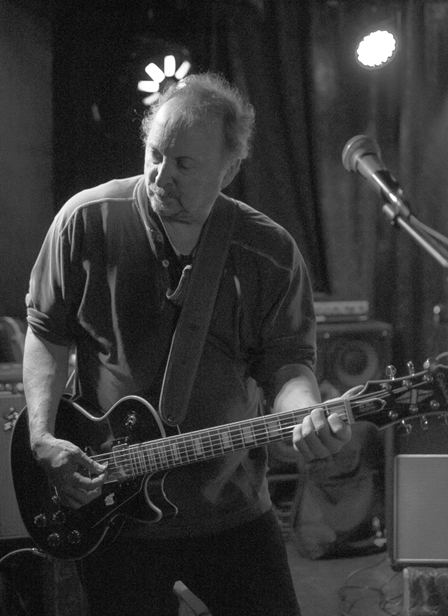 Alan Hebditch - Nervous Eaters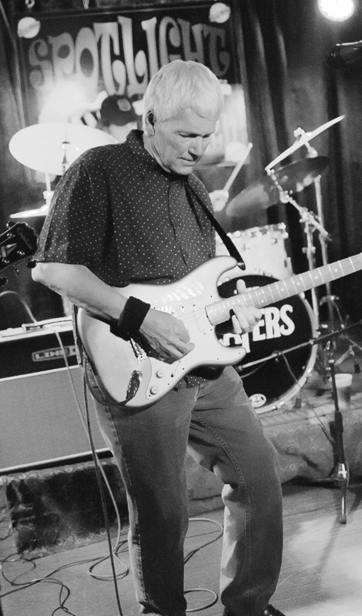 Steve Cataldo - Nervous Eaters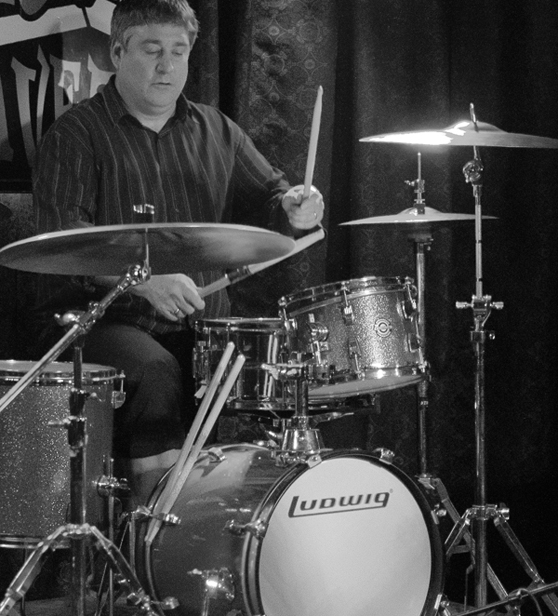 Daniel McCarthy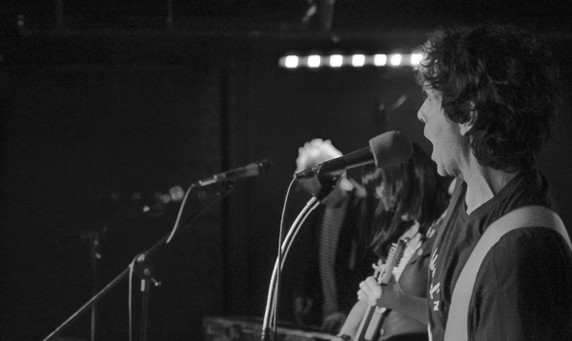 John Surette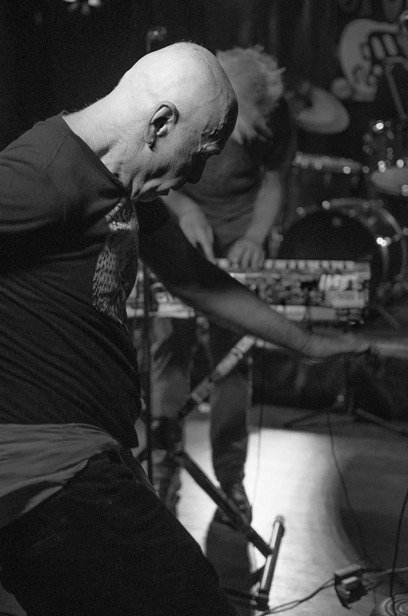 Dancer