The Flesh Eaters
City Winery, Boston
March 14, 2019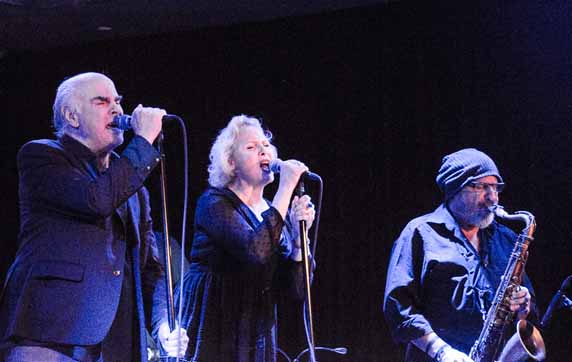 The Flesh Eaters
The Flesh Eaters have resurrected their all-star, A Minute to Pray, A Second to Die, lineup. They sport Blasters Dave Alvin on guitar and Bill Bateman on drums, Xsters John Doe and D. J. Bonebreaker on bass and marimba, Los Lobos sax man Steve Berlin, Julie Christensen on occasional backup vocals and of course Chris D. on poetics and vocals. They've recently released I Used to be Pretty - a mix of updates, covers and new material. Sixty is the new 23.
The first tune of the night, "See You in the Boneyard", lays out the plan; propulsive backbeat, sinewy, repeated guitar lines, Zappaesque vibes and sax, and dense, yelp and howl, off-rhyme, Beefheart on beat poem lyrics. The package may have lost some of its cutting novelty over the years, but it hasn't lost any of its intensity.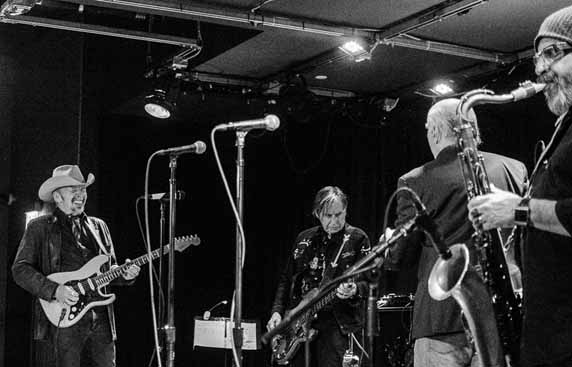 The Flesh Eaters
The sound is greater than the sum of the parts but the parts are so distinctive that the ear jumps back and forth between the two. Bonebreakerís marimba is arguably the most interesting sound. Its round, mellow tones are incongruous - a songbird just outside the swamp, shriek, skronk and roll of the band - who's trilling draws your ear.
That said, the band is lit up. Chris D.'s bellow and yelp invocations uncoil outward from center stage. Steve Berlin's full-toned tenor slides between tasteful support of the chords, kicks and melodies, strongman solos, and just left of unhinged hi-jinx. Julie Christensen's vocals brought things up a notch every time she joined Chris D - this was especially true on the closing, slowly unraveling Ghost Cave Lament. It's a new number, that initially hints at the Door's The End,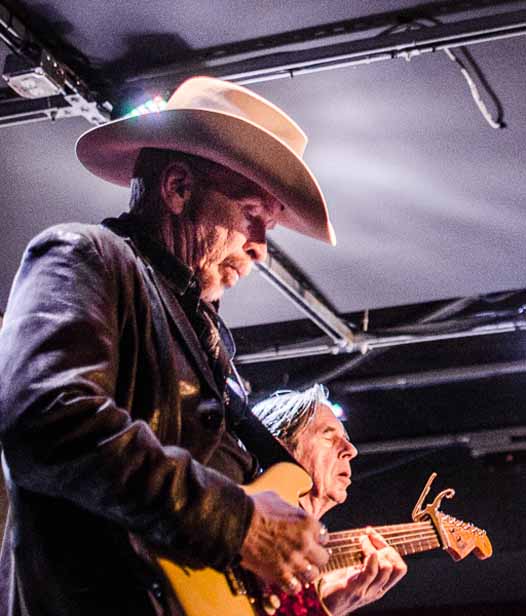 The Flesh Eaters
Dave Alvin left his fingerprints all over the scene. His solos drip thick tone and attitude on every appearance. Live, he digs in deep and drives straight through Satan's Stomp, Boneyard, and the downright catchy My Life to Live. He pumps the roids into hot takes on The Sonics, Cinderella, early Fleetwood Mac's, The Green Manalishi and the Gun Club's, She's Like Heroin to Me.
John Doe claims they plan to return in the future. Let's hope they make good on the threat. No slag on City Winery's woody, rectangular professionalism, but I can't help but think that for a band like The Flesh Eaters, the open floor of the scraggly, darkened Middle East down would move the crowd from polite but enthusiastic observation to bug-eyed participation.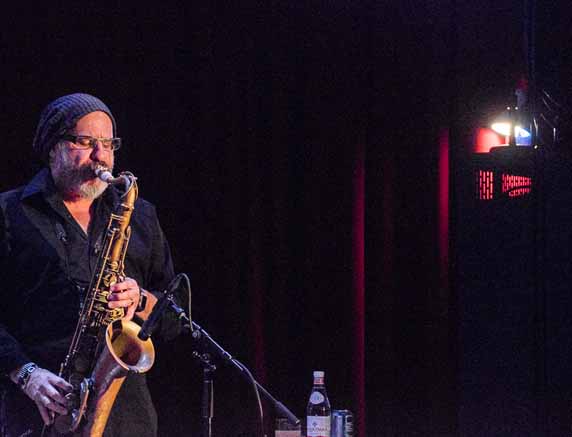 The Flesh Eaters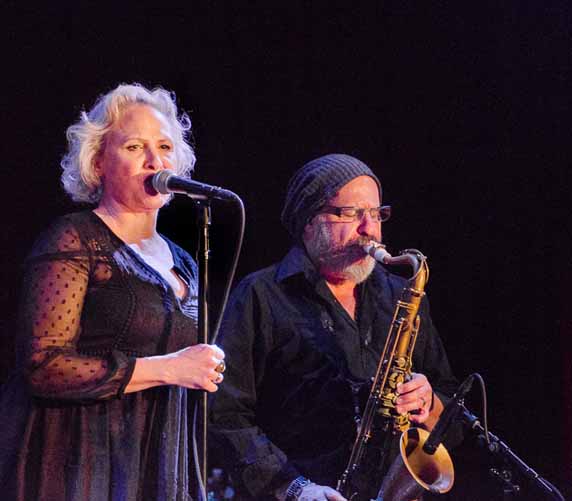 The Flesh Eaters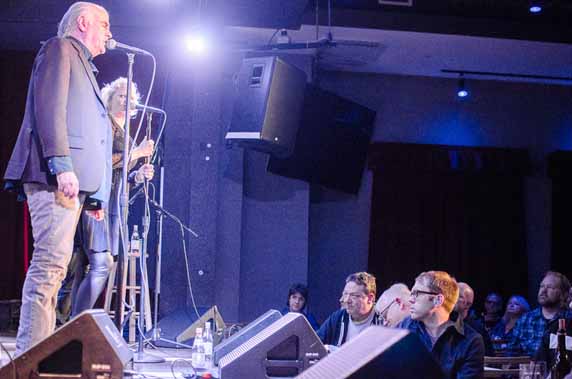 The Flesh Eaters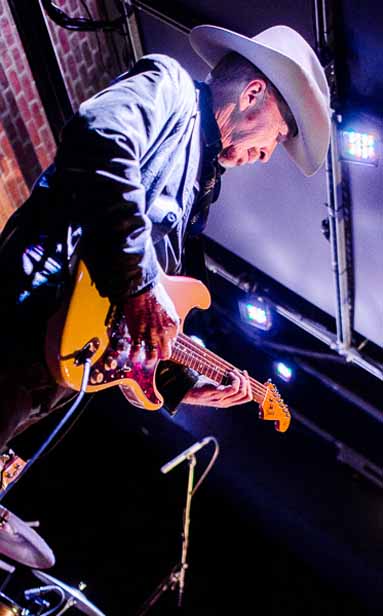 The Flesh Eaters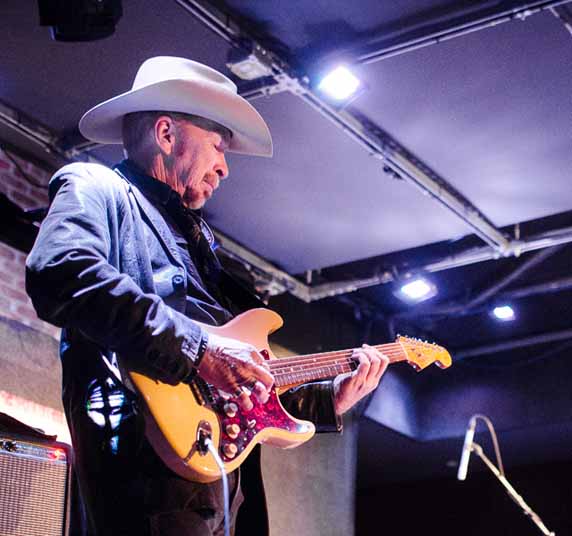 The Flesh Eaters
The Flesh Eaters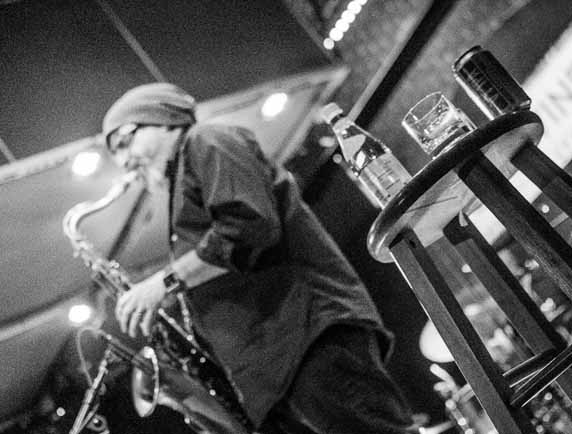 The Flesh Eaters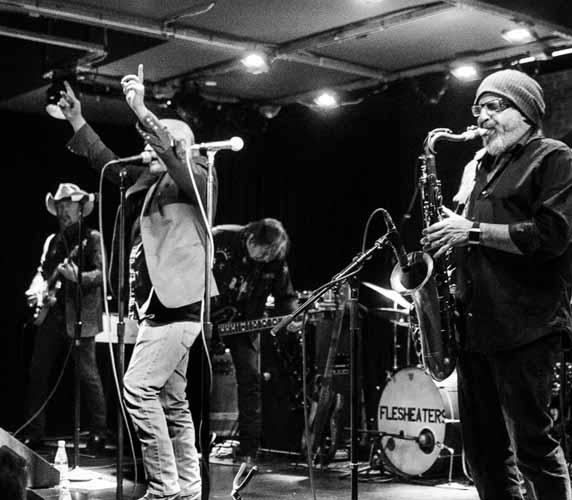 The Flesh Eaters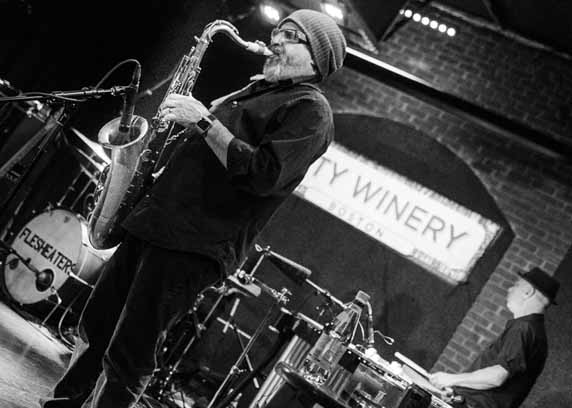 The Flesh Eaters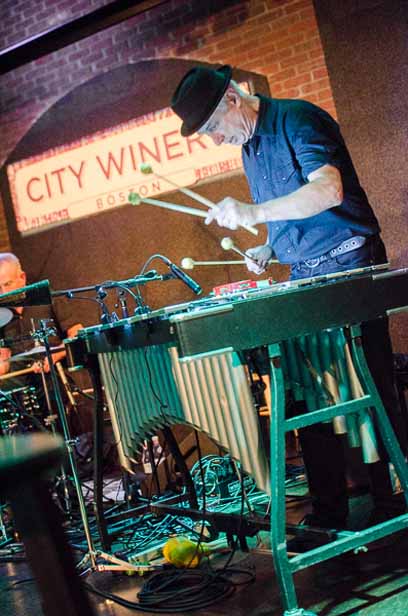 The Flesh Eaters