Triple Thick, MOTO, The Hi End, The Inebreations
The Midway, JP
March 23, 2019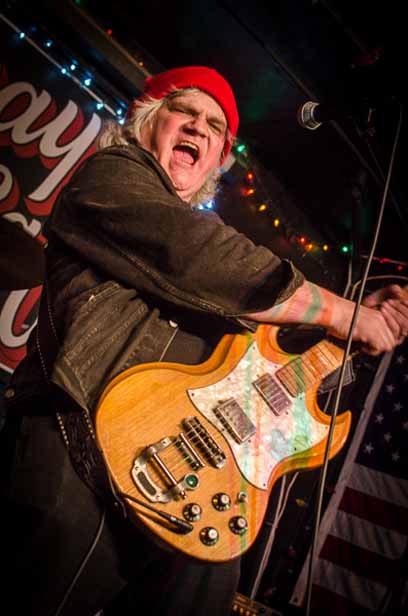 MOTO
My son asked if I was going to a "darty". I said, "What's a darty?" He said "a daytime party". Ok then, slang dictionary updated, the Midway Matinee continues to provide rockin' good-time, Saturday and Sunday darties. If you behave yourself, you can roll right into Saturday night.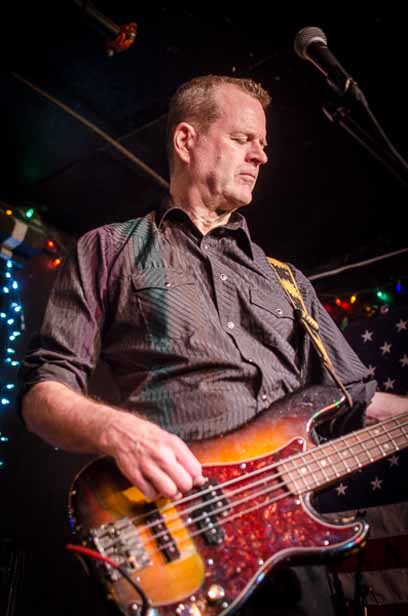 The Inebriations
I catch the last few songs by The Inebriations. On disk, the arrangements emphasize the Americana. Live, as a trio, they kick up the whiskey and rock. Vocalist Dave Yuknat gets a chance to howl over Roar and Austin, Texas. They're driving the jeep around Exile country and its a good ride.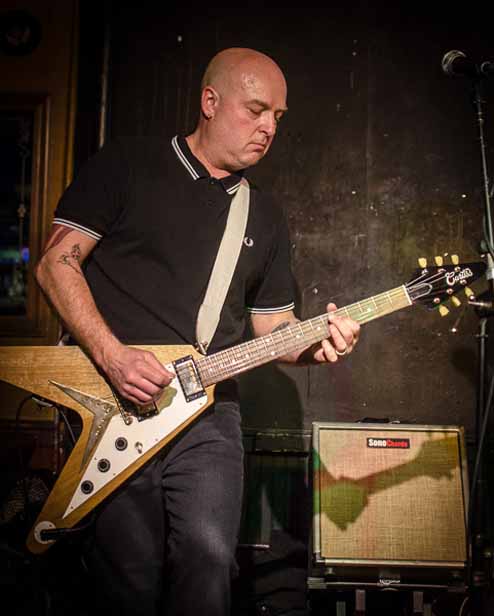 The Hi End
It's been about a year since I last caught The Hi-End. Guitarist Curt Florczak dipped his toes into the LA warm and apparently decided he preferred the four seasons. All the better for this coast. Singer Johnny Carlevale has moved his hair from his chin to his head. He has a solid voice that sounds strong from his swinging jump blues incarnations to the rocked up Hi-End. Florczak and his co-conspirator, Bruno Giordano keep a guitar conversation that draws you in. The band seldom blast straight through a tune. The intros, breaks, kicks and background vocals are tightly arranged and wound up. "Looking For Kicks", "Nervous Breakdown" and "The Way She Moves Me" from last years Before You Run Out of Luck Ep cover the past and most of the rest of the set is new stuff that sounds just as good.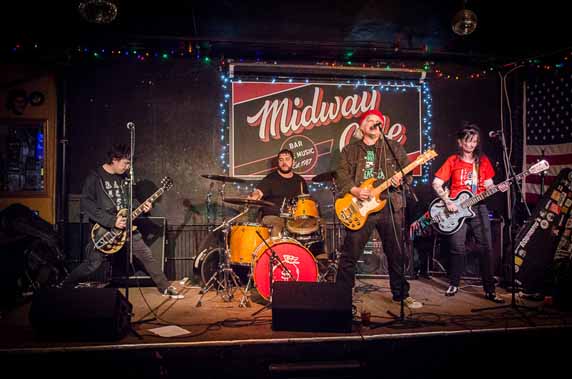 MOTO
Our last run in with M.O.T.O. was an acoustic set with just Paul Caporino. This afternoon we get the full M.O.T.O. with second guitar. We were joking about what to call him for the review and ended up on Sleaze. Figures that's all I can remember now. In any case, he adds in the fast churn punk rhythms and backup vocals to the band's core set and they press the supercharger switch. The addition pushes Caporino's buttons and the tunes get faster and hotter. His short leads charm the snakes. Do your errands in the morning.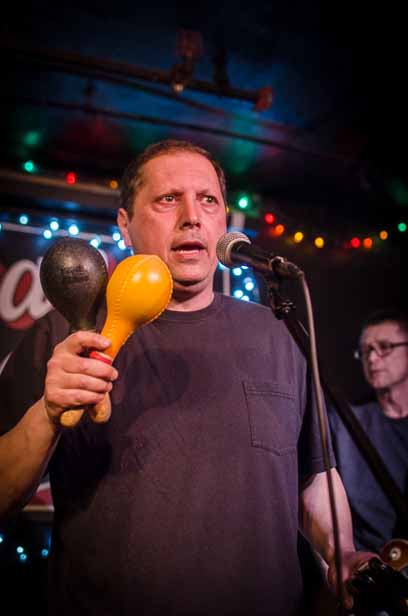 Triple Thick
Triple Thick is doing their second gig since their reverse mutation. It takes a few numbers to shake off the rust. Once that's taken care of, the ragged magic starts to jump from Mitch to Henry. The band rips, shakes and rolls into place. Saturday night shows up early.
There's more about the Triple Thick set on the News page.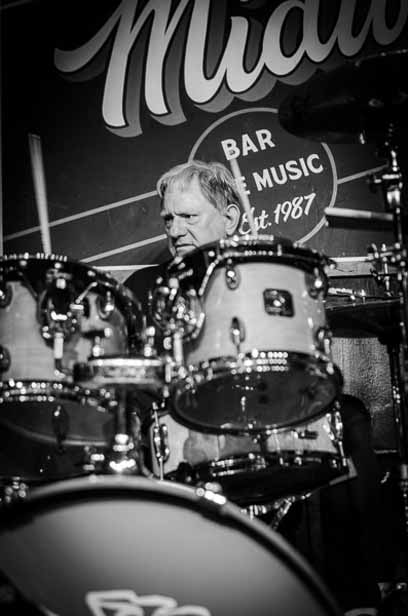 The Inebriations
The Inebriations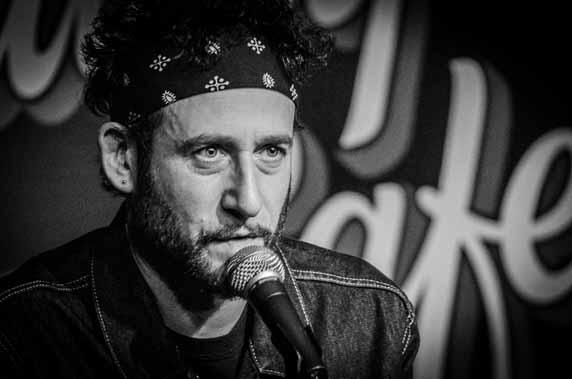 The Hi End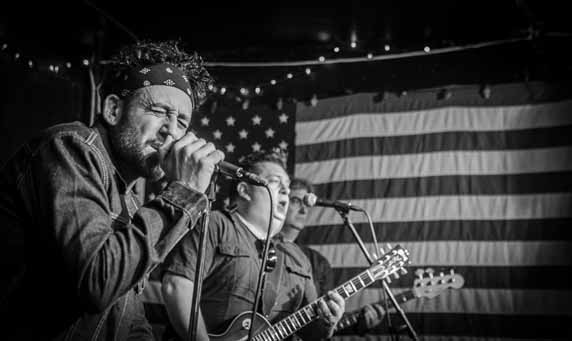 The Hi End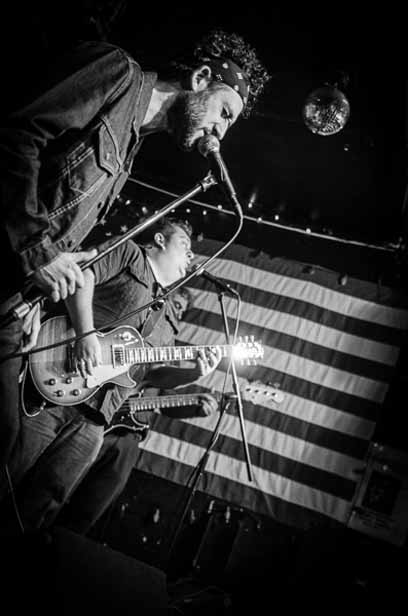 The Hi End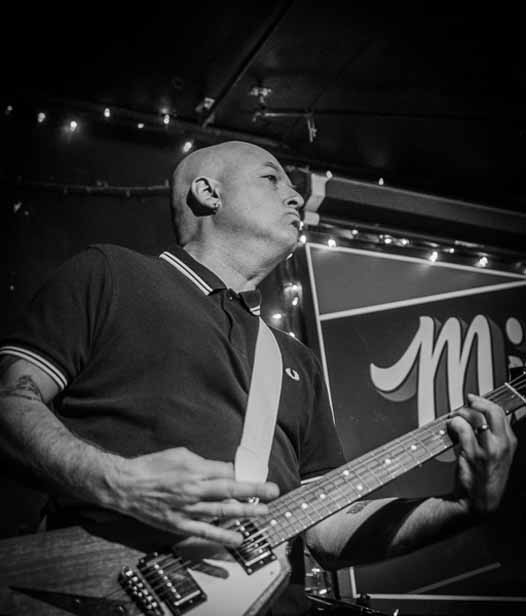 The Hi End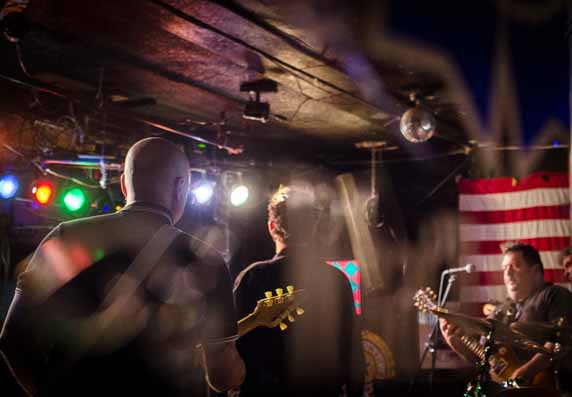 The Hi End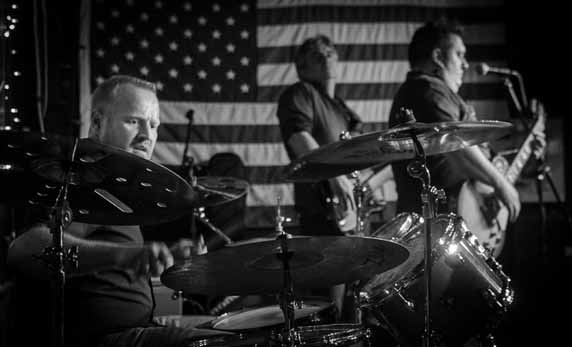 The Hi End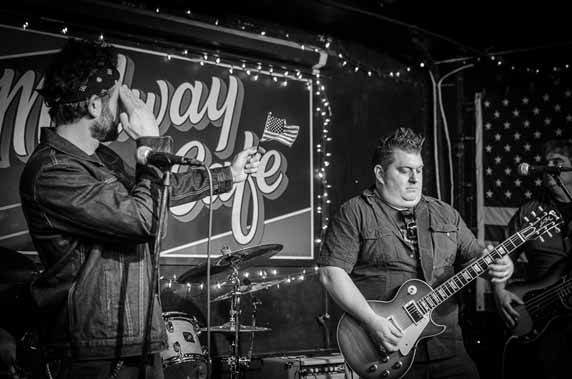 The Hi End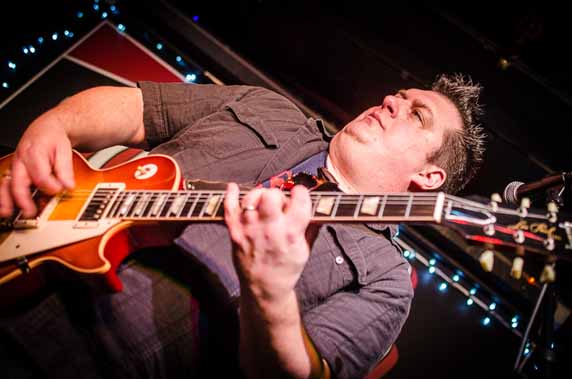 The Hi End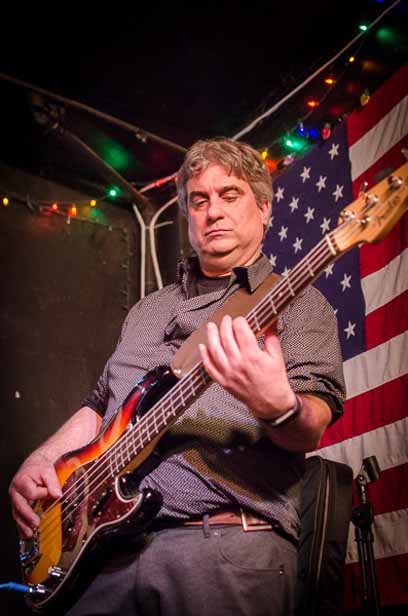 The Hi End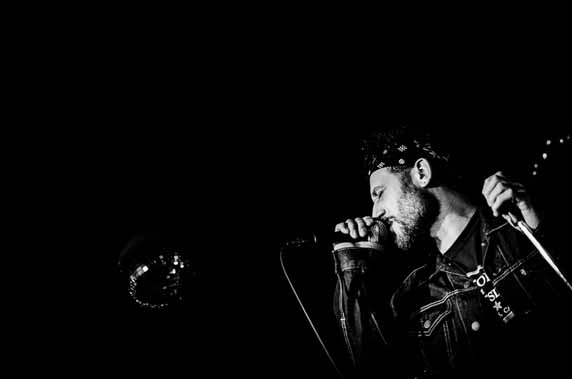 The Hi End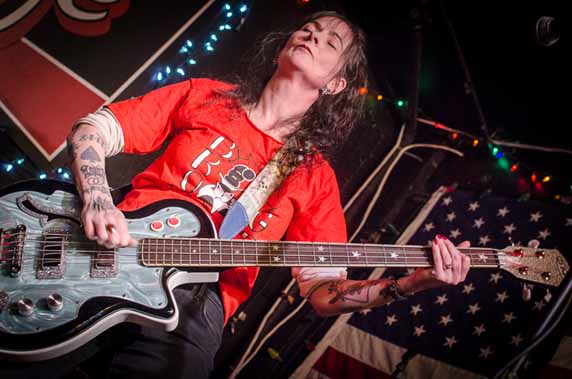 MOTO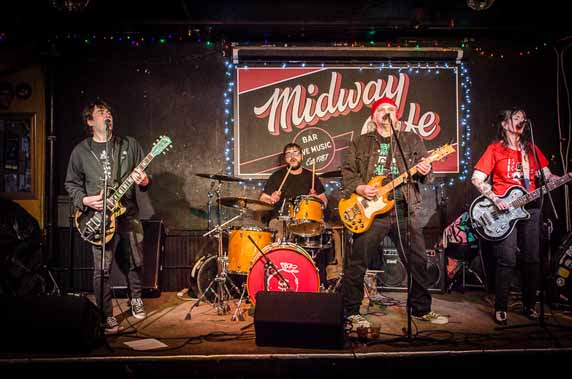 MOTO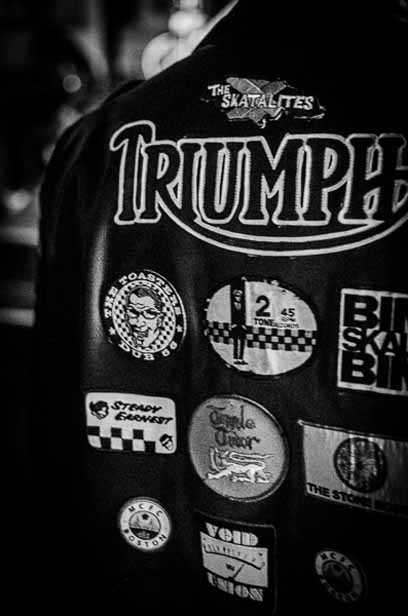 MOTO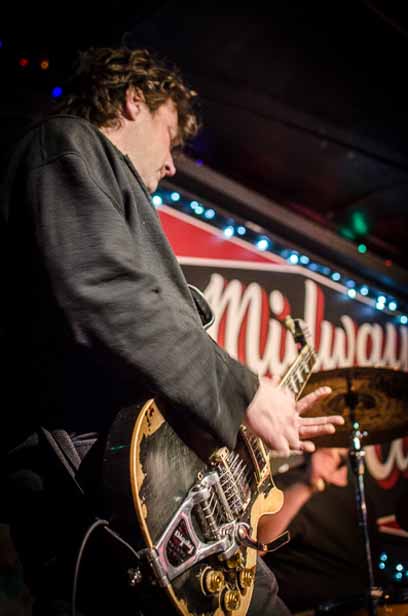 MOTO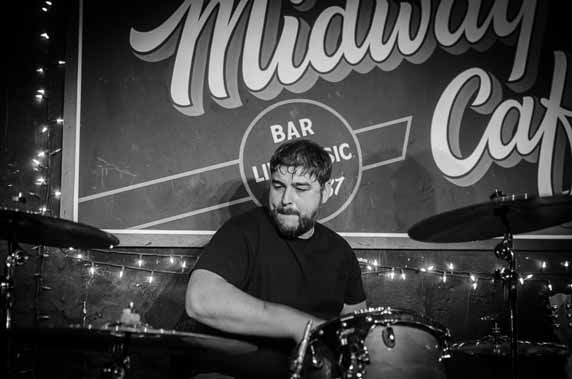 MOTO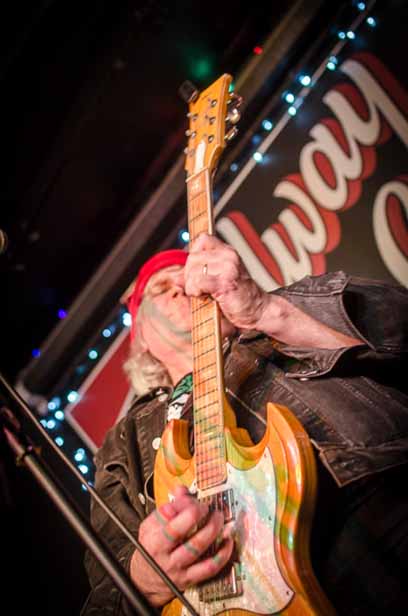 MOTO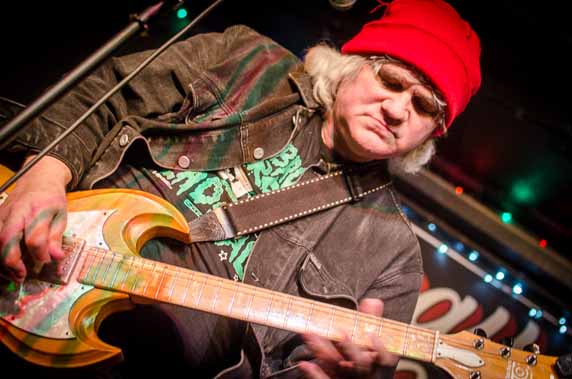 MOTO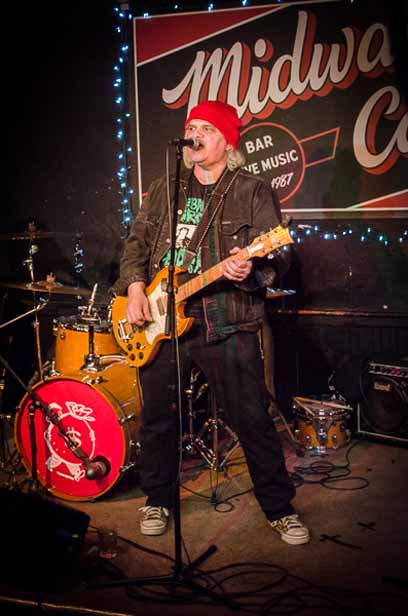 MOTO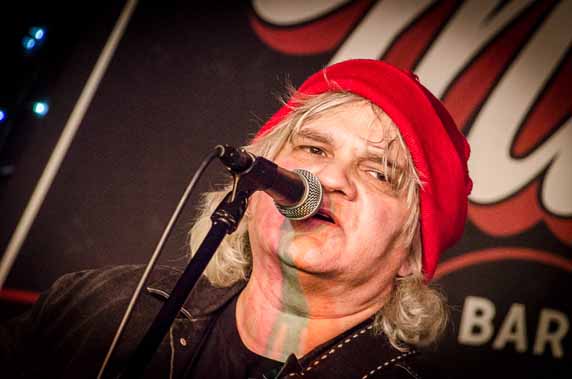 MOTO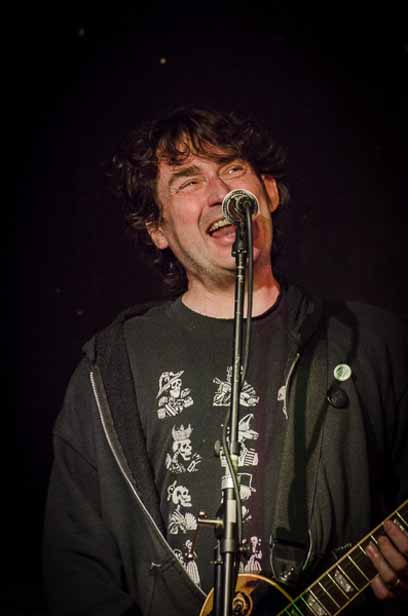 MOTO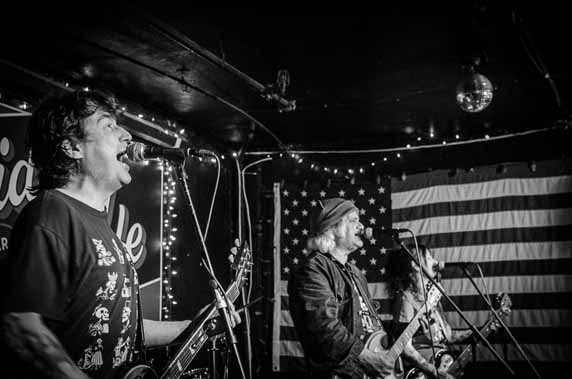 MOTO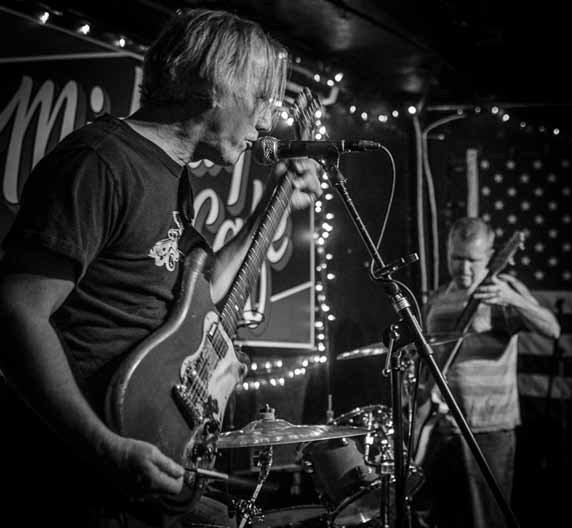 Triple Thick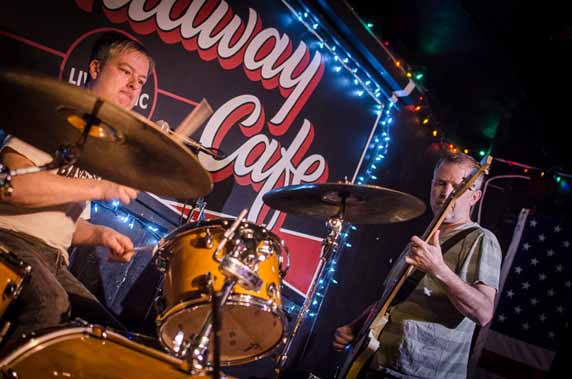 Triple Thick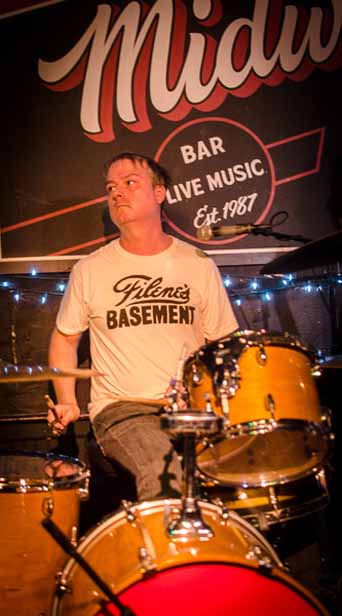 Triple Thick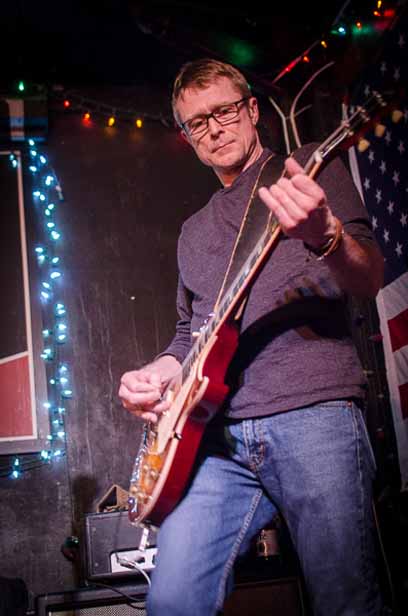 Triple Thick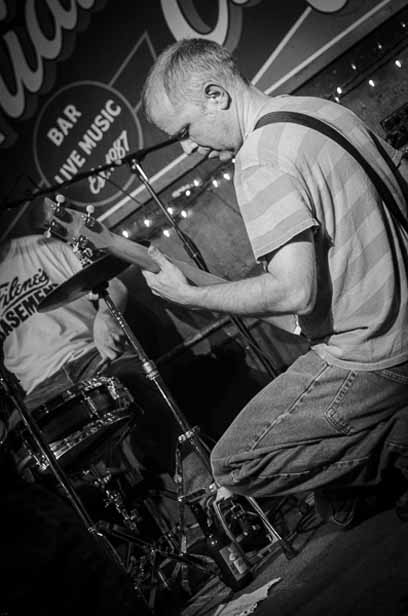 Triple Thick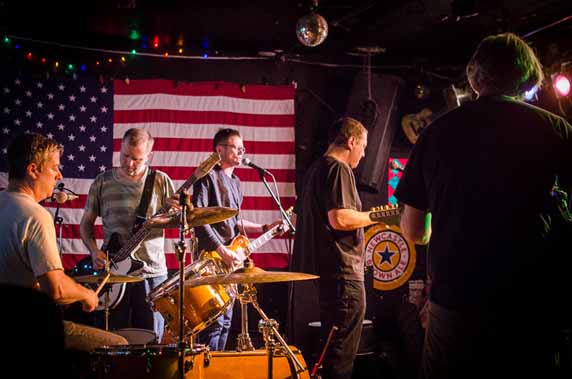 Triple Thick