The Mess-Around
Plough & Stars, Cambridge, MA
March 18, 2018
Barrence Whitfield and the Savages
Middle East Up, Cambridge, MA
March 25, 2018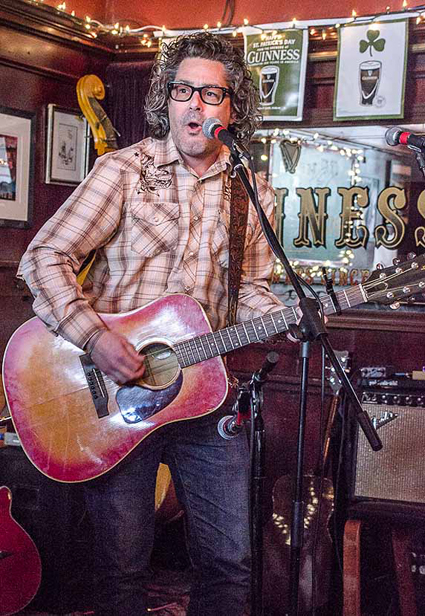 Tom Baker- The Mess-Around
Bookends to the week that was. The Mess-Around is in its element in the intimate confines of the Plough and Stars on a typically inhospitable New England mid-March day. The small, narrow bar room with its ceiling stars above the makeshift corner stage and the heat blasting from under the wall-length bench seats is a perfect spot for the best rockin' little hootenanny this side of the Mason Dixon Line.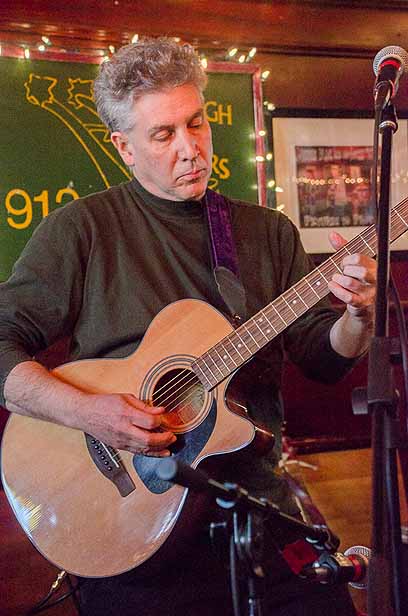 Ken Kaiser - The Mess-Around
The friends of friends audience make it a great gig to premiere new tunes. The acoustic setting highlights the lyrics and emotional tug of one of Tom Baker's latest efforts. "The President", Ken Kaiser, mixes complexity, chops, and humor into his new tune, the Mexicali tinged "El Guapo". Between the flourished strums, the disarming harmonics punctuation, the sectional structure and the false ending la canción fue muy bueno.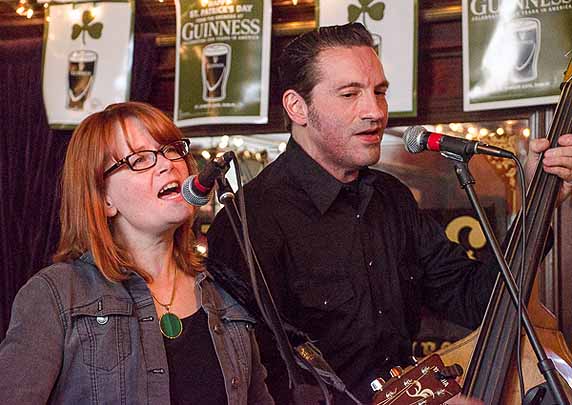 Justine Covault and Johnny Sciascia - The Mess-Around
Justine Covault joined up with Johnny Sciascia and Jimmy Scoppa for a mini set. It was rich in harmonies, the rounded tones of Sciascia's upright bass and Scoppa's sweet, understated fretwork. Former Voodoo Doll, Dave Harrison dropped in from the wilds of Rochester, NY to sing the catchy, timely "Feel the Spring Sun", the saved by rock "Do It Again" and a cover of Lou's "Satellite of Love".
................................
Barrence Whitfield and the Savages tore it up at the sold-out Middle East. Miss Mr. Airplane Man and Daddy Longlegs bag for some unknown reason. Who knows if that gave the set an extra kick; anger is an energy as Mr. Lydon noted. The band and the crowd are lit up from the get-go.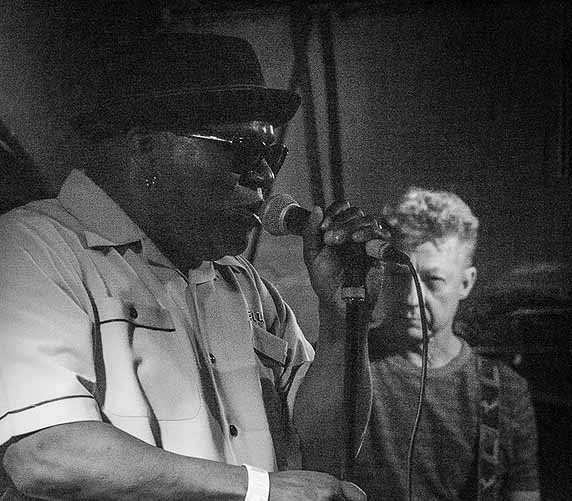 Barrence Whitfield and the Savages
Whitfield puts the rock into the soul and pulls the soul out of the rockers. He howls, yelps and caresses. Peter Greenberg is always a welcome sound. He never overplays. He got the vocabulary. He rips out combustible solos like he has a store of them in his fingertips. Andy Jody hits the drums hard and fast. He pushes the tempo all night long. Phil Lenker holds down the hurricane's eyewall and dances, stage left, with his bass.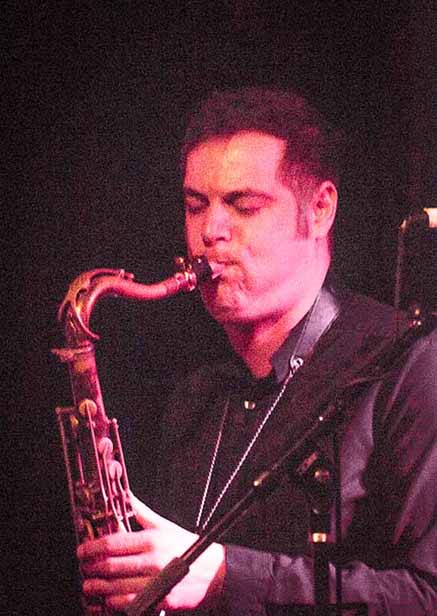 Tom Quartulli - Barrence Whitfield and the Savages
The secret ingredient in the mix is Tom Quartulli's sax. He honks on tenor like Lee Allen. He switches to bari on a handful of tunes mid-set. When he vice grips the riff with Greenberg, holy shit man, it flies.
The Savages punch out the right to the head, left to the liver, right to the head "Corner Man". When they downshift to new tune "Tingling", it has a late-night groove that gives the couples in the audience a reason to stay up when they get home. "Sunshine Don't Make the Sun" spits out solar flares. They mop up the sweat-drenched crowd with three alarm takes on "Bip Bop Bip" and the MC5's "Ramblin' Rose".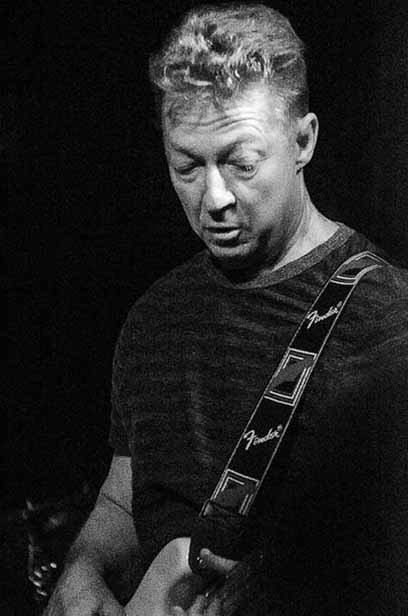 Phil Lenker - Barrence Whitfield and The Savages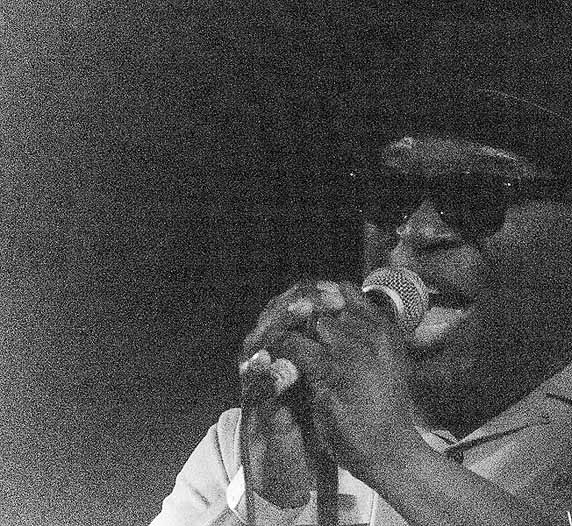 Barrence - Barrence Whitfield and the Savages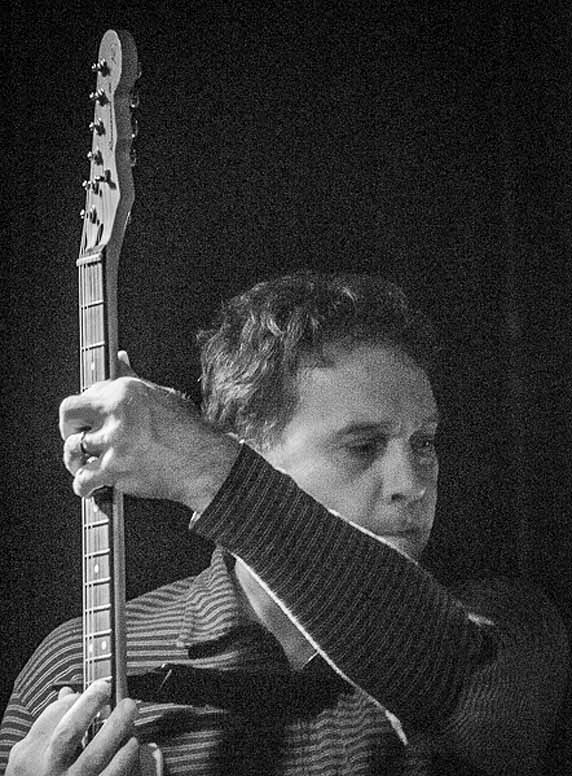 Peter Greenberg - Barrence Whitfield and The Savages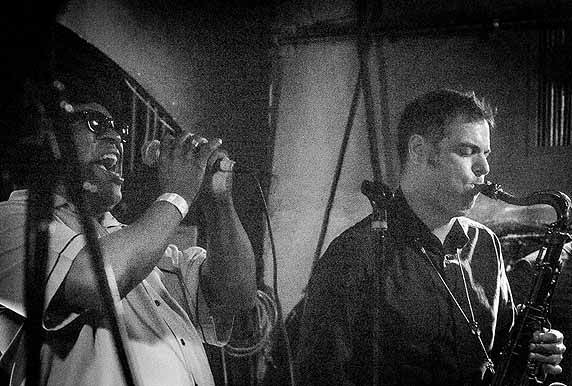 Barrence Whitfield and the Savages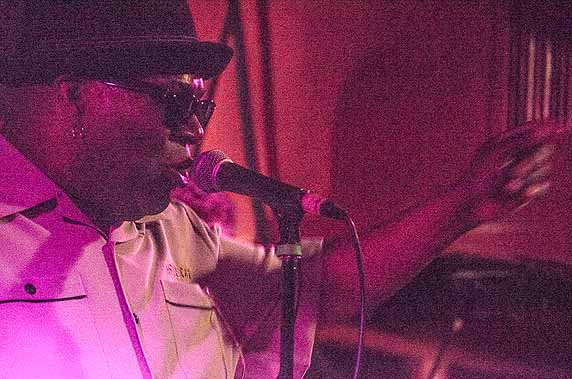 Barrence Whitfield and the Savages

v v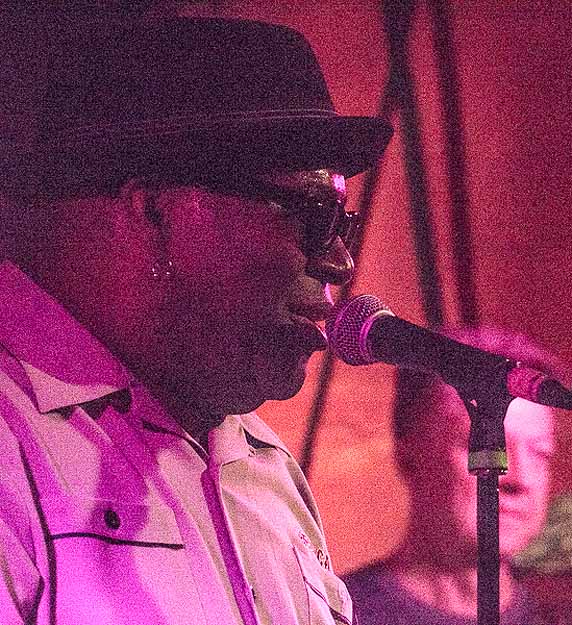 Barrence Whitfield and the Savages

v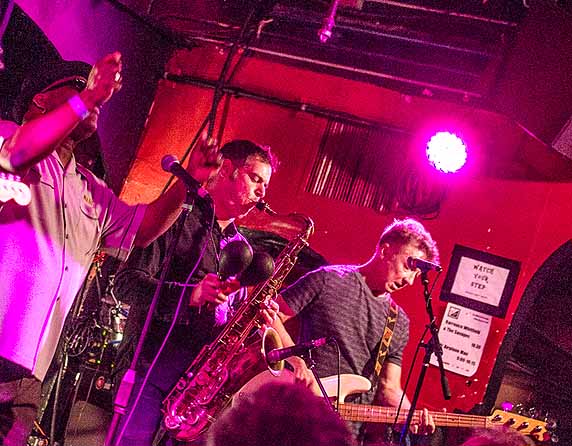 Barrence Whitfield and the Savages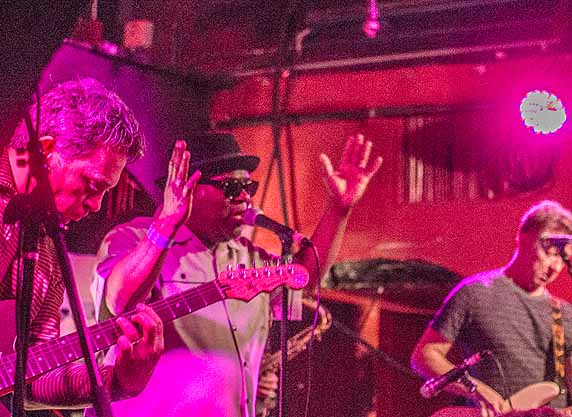 Barrence Whitfield and the Savages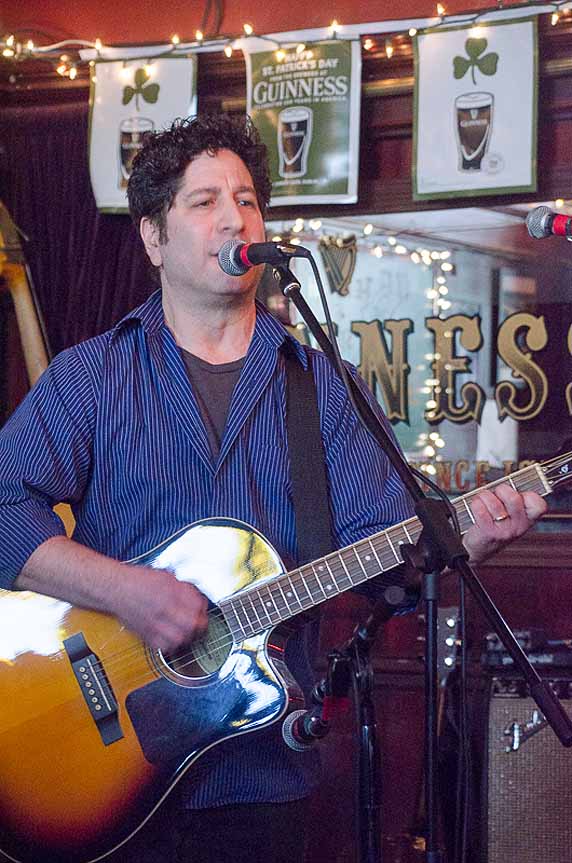 Dave Harrison- The Mess Around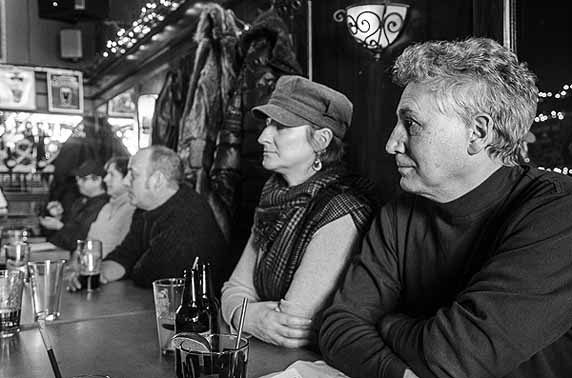 Ken Kaiser and Jenn Shepard
Jay Allen - The Mess-Around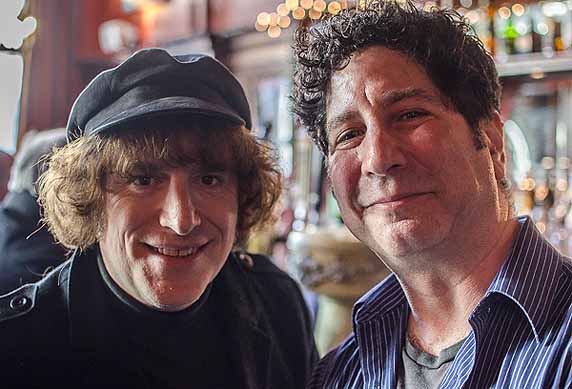 Evan and Dave - The Mess-Around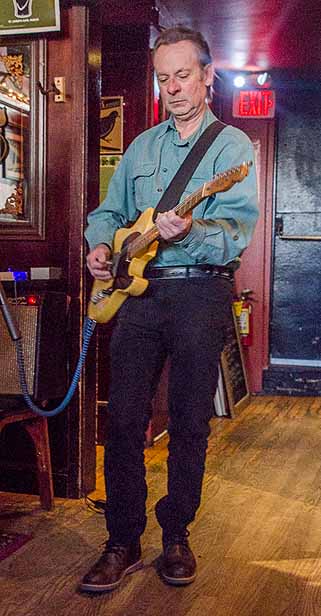 The Mess-Around
Jenn Shepard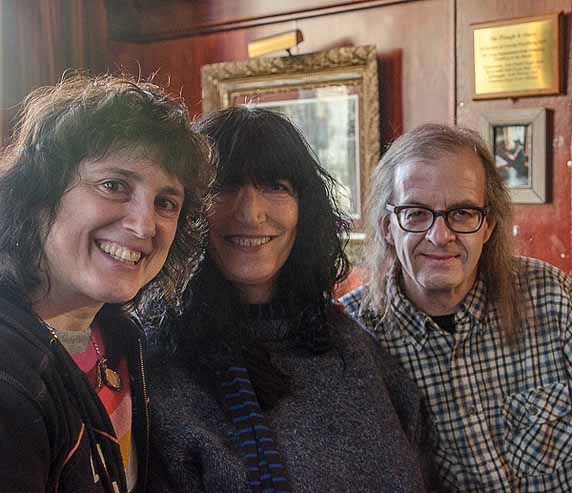 Linda, Paula and Matt - The Mess-Around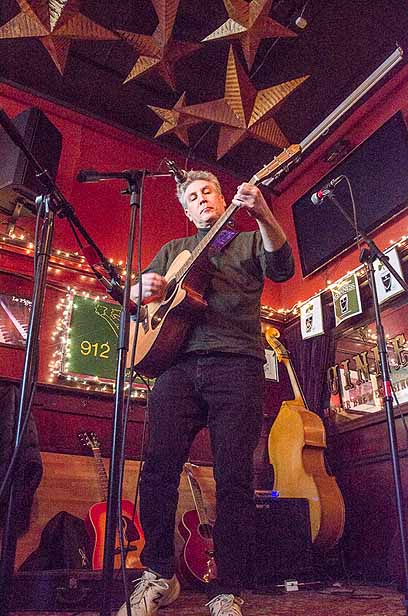 Ken Kaiser - The Mess-Around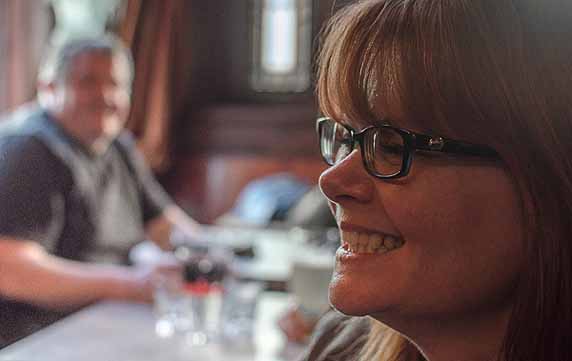 Justine Covault - The Mess-Around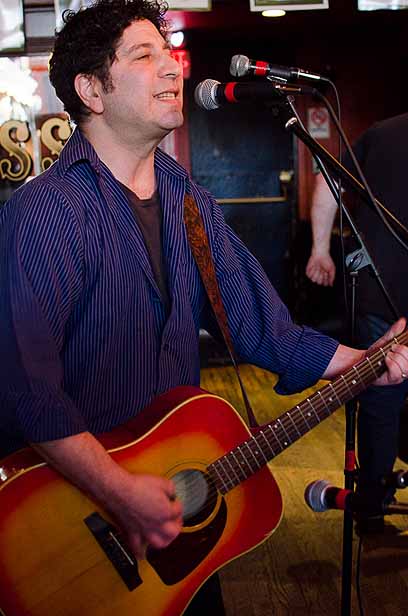 Dave Harrison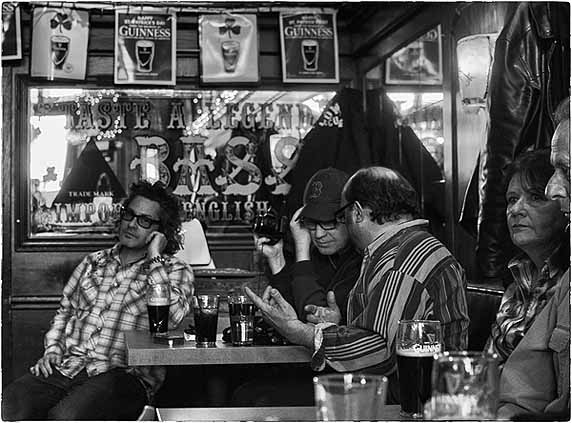 The Mess-Around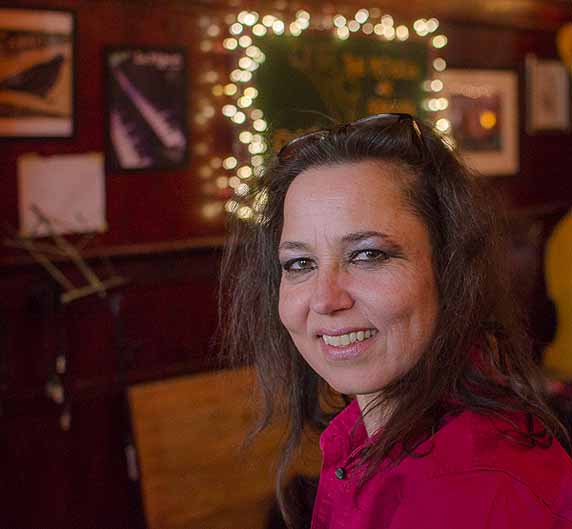 Sara Billngsley - The Mess-Around