Kim Ackland's Birthday Bash
Sally O'Brien's
March 30, 2019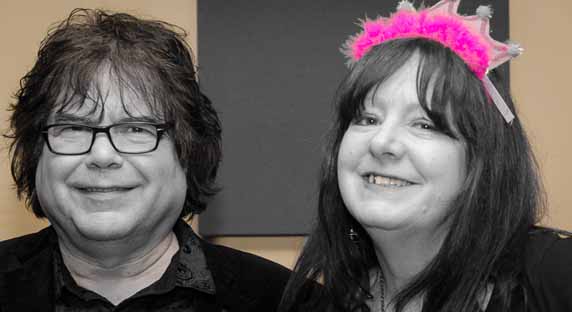 Edie Munoz of the Plimsouls and Kim Ackland
Kim Ackland threw herself a power pop in the garage shimmy and shake birthday bash at Sally O'Brien's last night. The girl likes to dance. Thee Sonomatics got the party started with their blend of garage and surf & turf. Brian Worobey's Electrolux kept the crowd moving as they slid into their swanky, saxcentric swinging London grooves.
Kim and Cam joined in to become the loose-limbed, Electrolux incarnation of the Black Souls Review shindig. Whether moaning on harmonica or pointing and shouting, Cam is one of the best frontmen in town. Kim got a chance to grab the spotlight on a bday request run through of Cat Stevens'"The First Cut is the Deepest".
Edie Munoz brought his current version of the Plimsouls to the party and kicked the proceedings even higher with muscled-up power pop. Henna headed singer Richard Dev Greene prances, mugs and barks. Munoz keeps the solos rough and short. The rhythm section pushes hard. Sound like a band to me. The set has plenty of highlights; How Long Will it Take, Oldest Story, I'll Get Lucky, and Everywhere at Once. I don't think anyone can resist the perfect power pop of A Million Miles Away. It rocks hard live and still shines like a rough diamond off a mid-80s mixtape.
Jill, Pam and Sue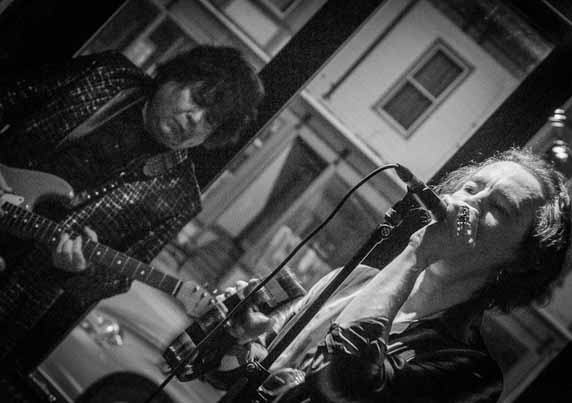 The Plimsouls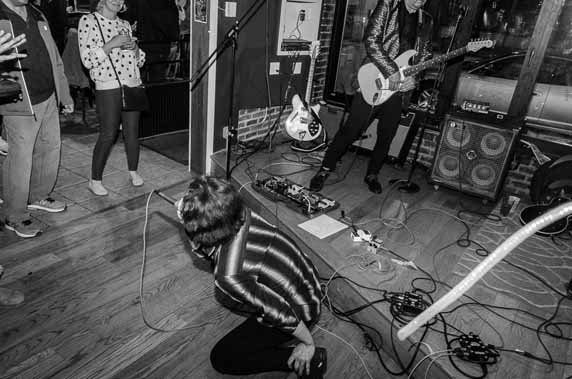 The Plimsouls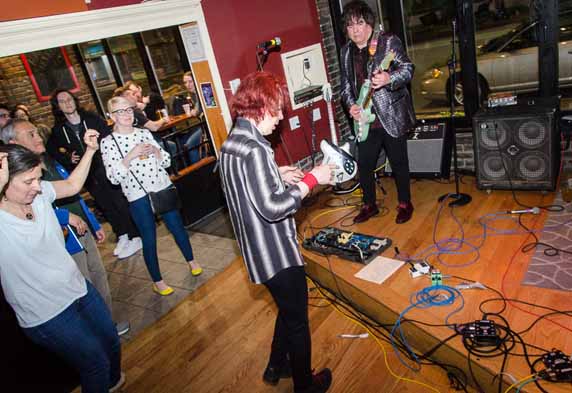 The Plimsouls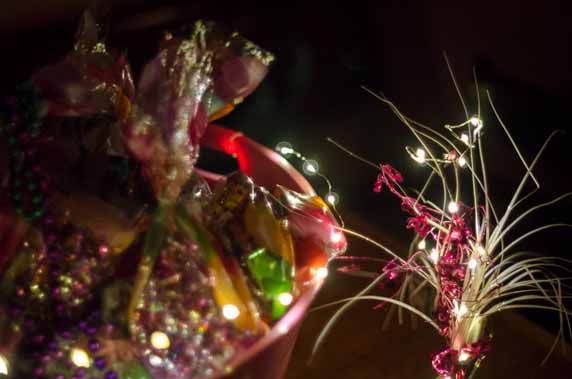 Party Favors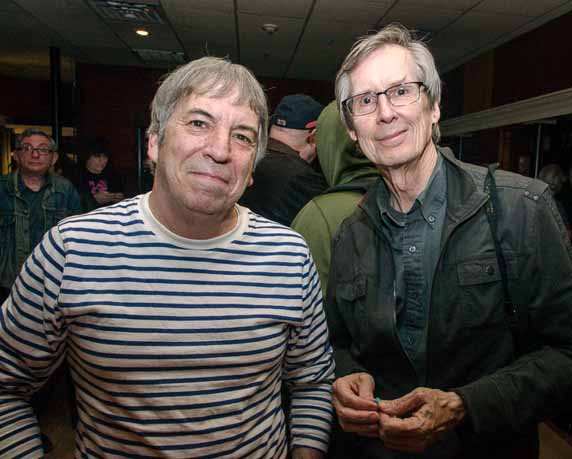 Bob and Blowfish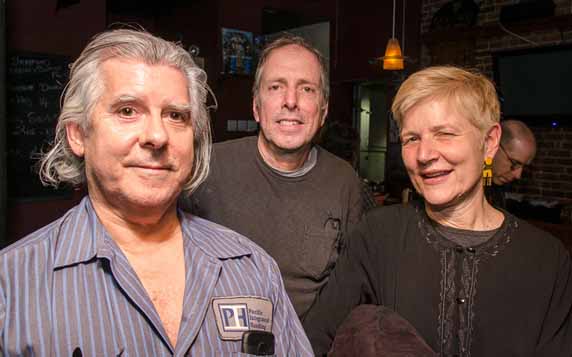 Carl, Greg and Sue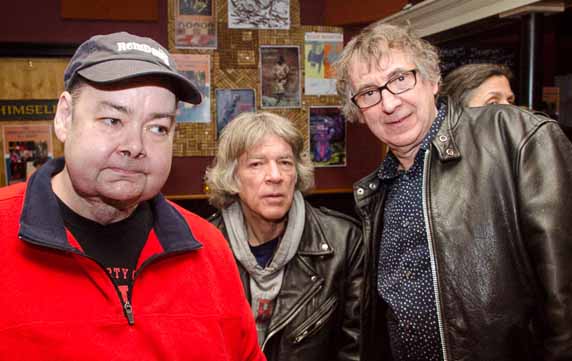 Dan, Bruce and Bootleg Dan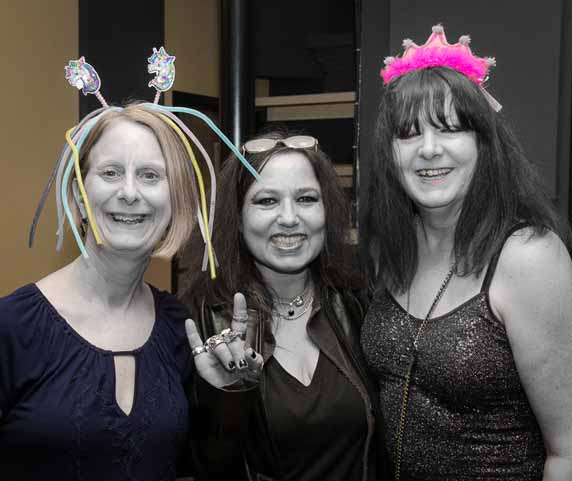 Susan, Sara and Kim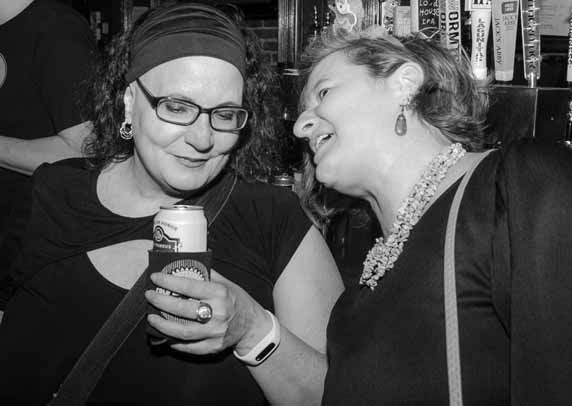 Amy and Jennifer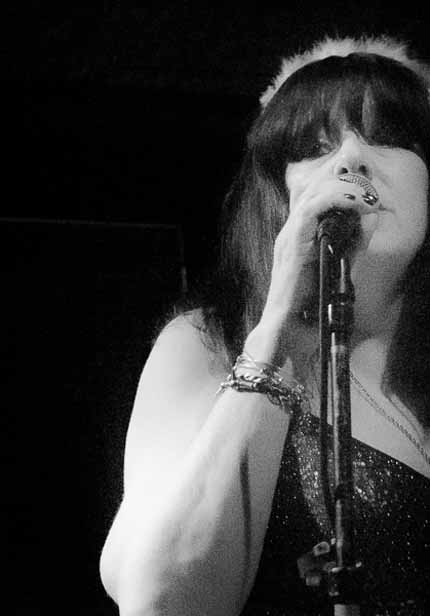 Kim Ackland - Black Souls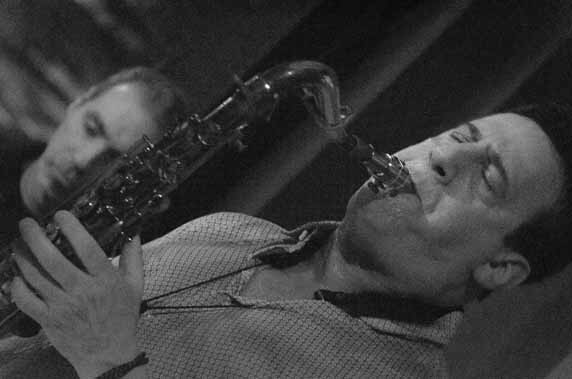 Brian Worobey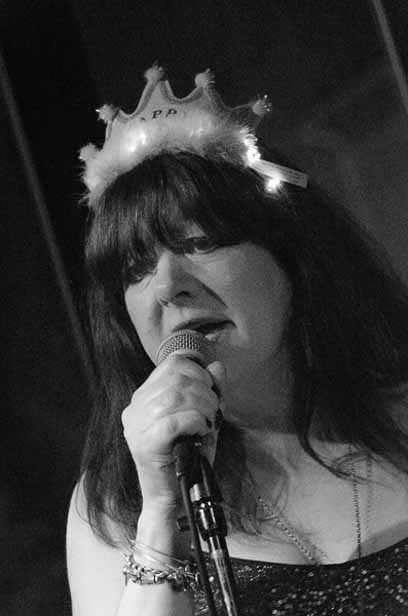 Kim Ackland - Black Souls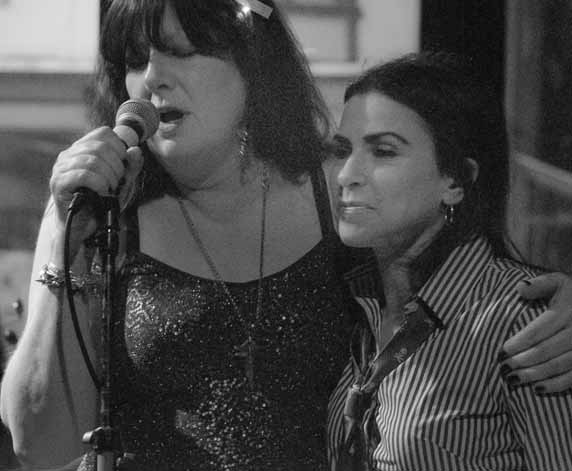 Kim Ackland - Black Souls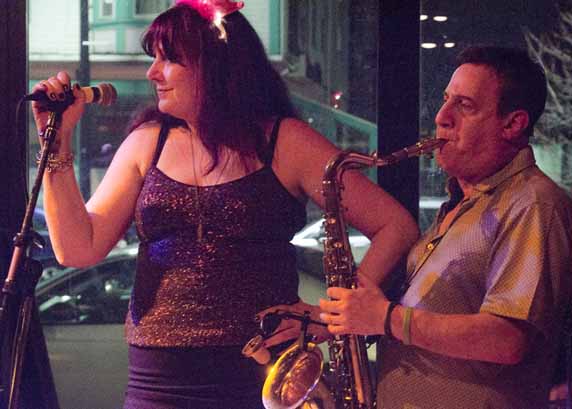 Kim and Brion
Richard Dev Greene of the Plimsouls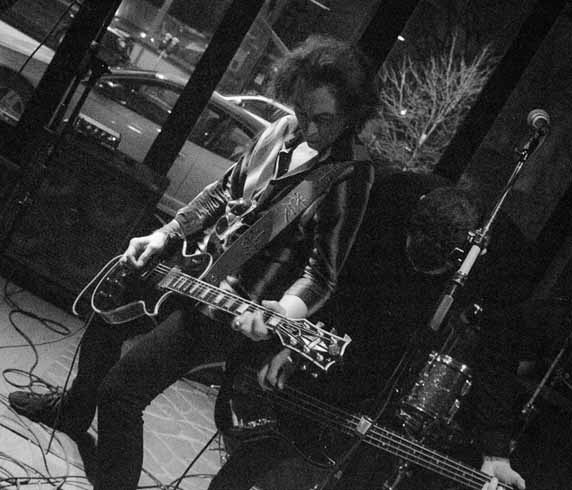 Plimsouls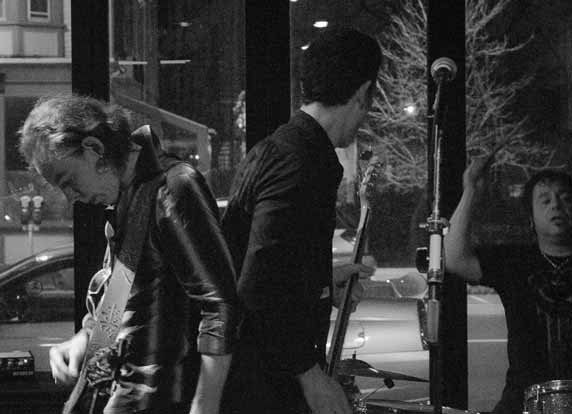 The Plimsouls