Petty Morals
With Gene Dante and the Future Starlets, Parlour Bells and Party Bois
TT's April 4, 2015
Review and photos by John Keegan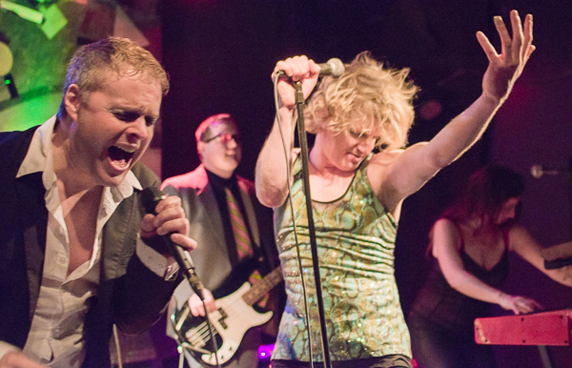 Gene Dante and Goddamn Glenn
The temperature is rising inside and out. Central Square jumps again. TT's has a decent crowd. Full but not packed. Most of the familiar faces are at the Midway. The dance party people are at TT's. Digging keyboards and guitars. The Petty Morals are celebrating the release of their split single with the Party Bois.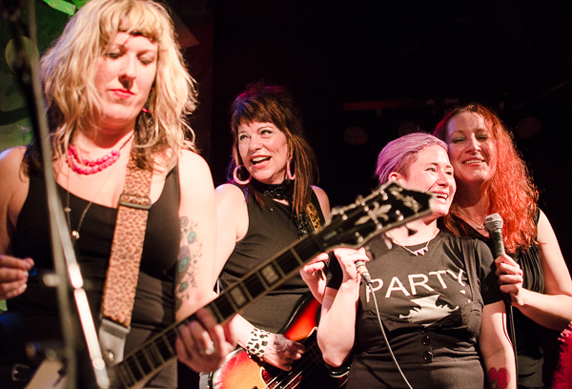 Petty Morals
The Petty Morals party girls are out in force. The have a point to prove about who's got the beat. Allison Wonderland on keys stage left washes through the mix - little swirl here a percolating burble there. LoWreck's drums keep the propulsion jets pumping with her happy to be there co-pilot Ivahna Rock on bass. The front line pull all in with their shimmy and shakecobatics. Their exuberance jumps from the stage to the floor.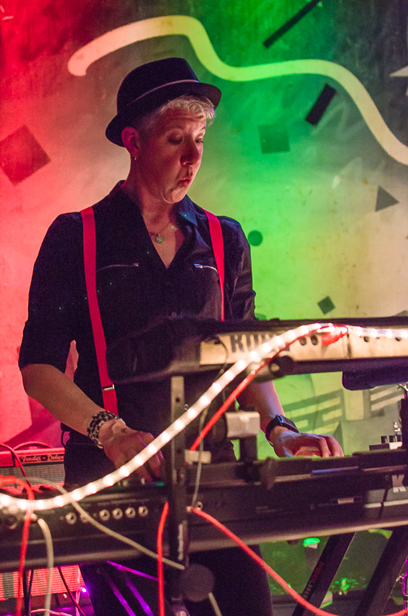 Allison Wonderland
Taiphoon and JC switch off on the lead vocals. They bring the party individually and paired. Things heat up even more when Ivahna and guitarist Chrissy V take to the mics and round out the beauty salon quartet. The vocal arrangements rock. The high notes ring the bell. The songs strut their infectious groove thing. Most of the room passed on vaccination. Their communal symptoms include twitching limbs and smiling faces.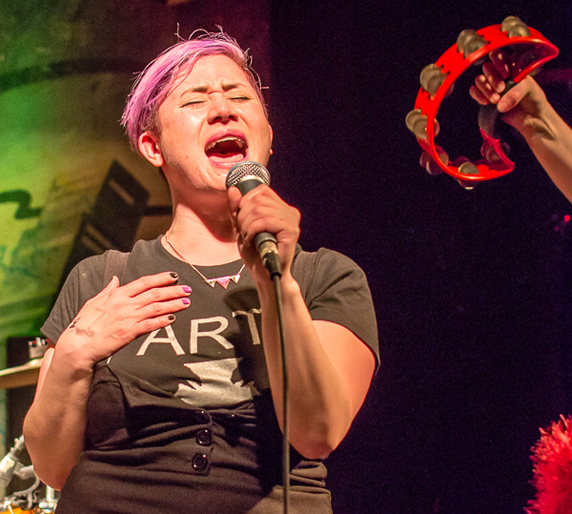 Taiphoon
Chrissy V's guitar keeps the confection from getting too light or fluffy. She keeps the chords snappy and her solos short and tart. Petty Morals state their intent from the start with Get Down. The verse dynamics collect energy and the chorus' burst when they release it. No lies when they blitzkrieg the Go Go's, We Got the Beat and whip through the night's split single release Go for It. Next time you get a hankering to get down with an ass kickin' synthpoppunk fix, put on your red shoes and don't let your petty morals get in the way.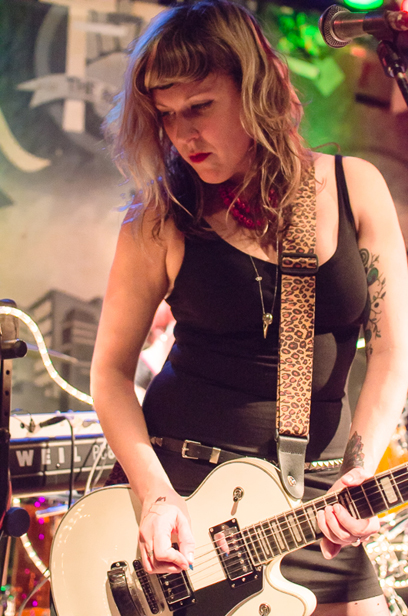 Chrissy V
The party went all night. Bummed to miss the opening Future Starlets. I sang Parlour Bells' praises in the 09/15/14 BGN. Suffice to say that tonight, Nate Leavitt's guitar was set to 11 and the band was locked in a glammy rock groove. Gene Dante joined Goddamn Glenn on a sky-high take of Freddie/Bowie's Under Pressure. How good was that? You can use your imagination.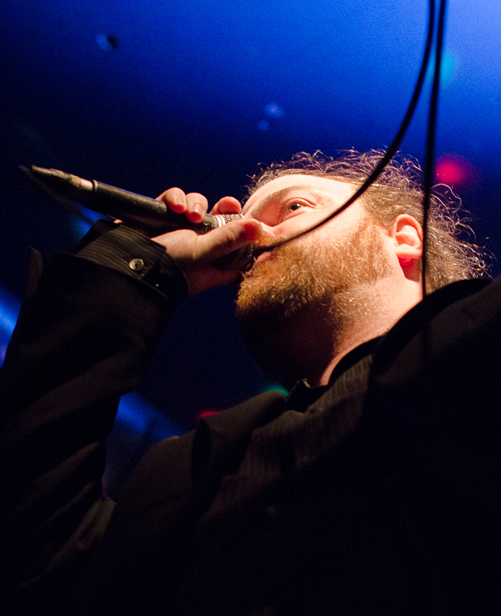 Party Bois
Finally, the split single sharing Party Bois brought out their Beastie vocals, electronic drumz, crazed backing tracks, and mashed up, hot, live guitar. The dance floor was bouncing like a shroomed out sine wave.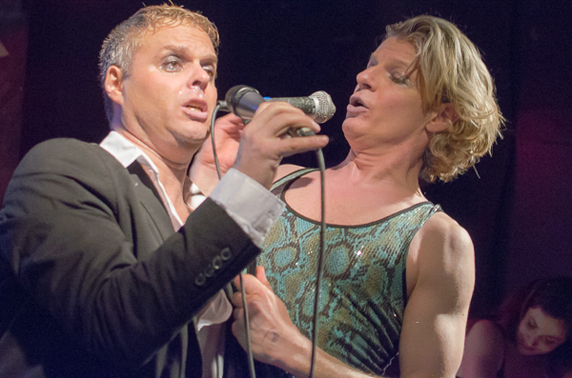 Gene Dante and Goddamn Glenn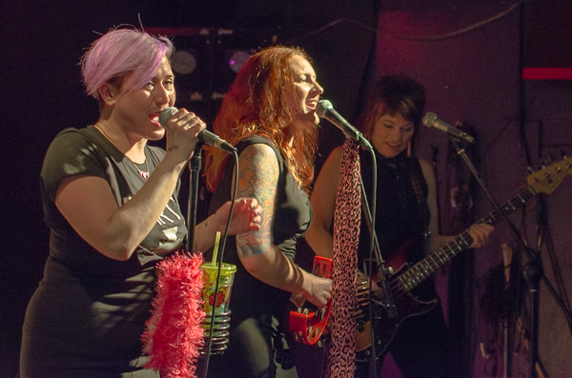 Petty Morals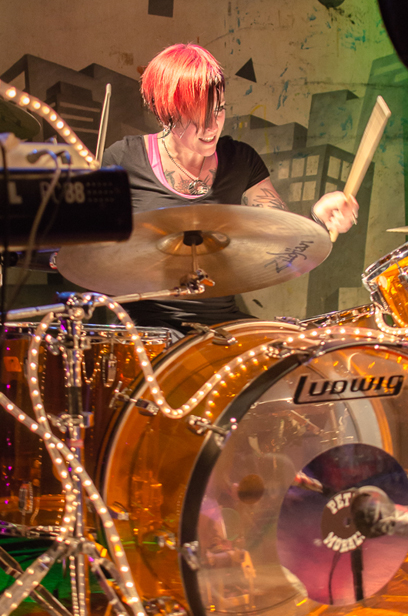 Lo Wreck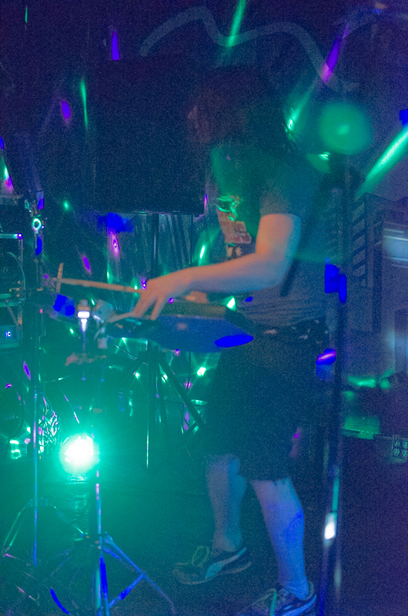 Party Bois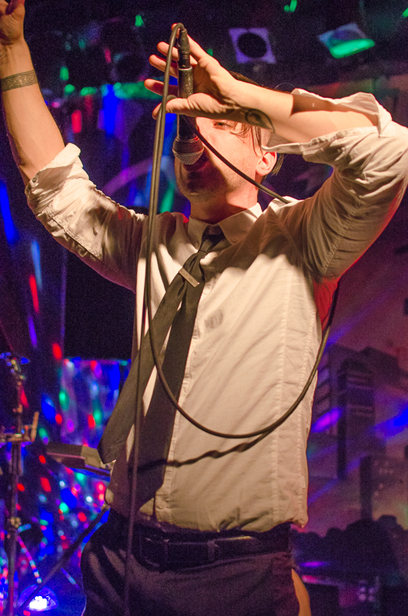 Party Bois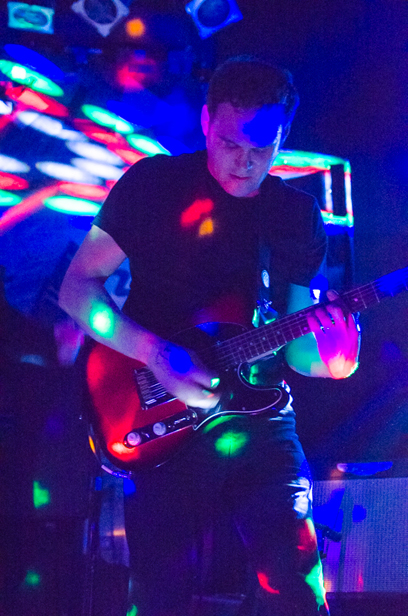 Party Bois