Steve Wynn and the Miracle 3
Jesse Malin Band
Church - April 9, 2015
Review and photos by John Keegan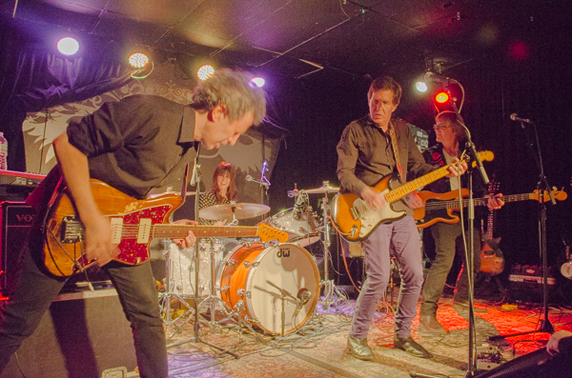 Steve Wynn and the Miracle 3
Wynn and Malin cover a lot of genre ground: paisley punk, indie, alternative, singer songwriter jam meat and potatoes rock. Wynn and the Miracle 3 are the undercard tonight. Church seems catholic at about half full. The set is short but tight in a way that befits a relationship going on fifteen years. The tunes are literate and rockin.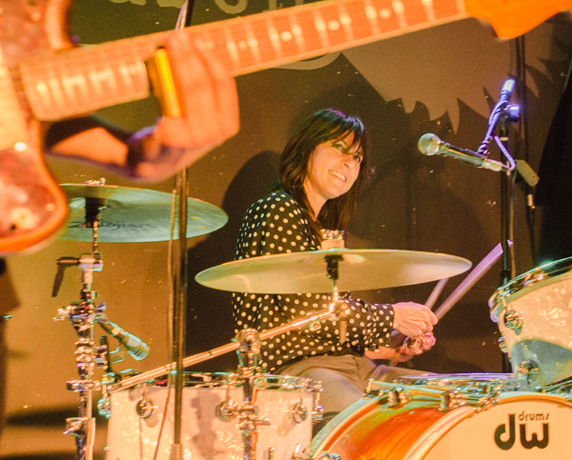 Linda Pitman
Bruises takes a shot at persevering against odds. Resolution from 2010's Northern Aggression presses the psych pedal into its grinding riff. Linda Pitman keeps snappy time. Dave Decastro keeps the bass big and thick and Jason Victor's guitar sears a few synapses meeting his objectives. They pull out the catchy desert maracas memories of Death Valley Rain.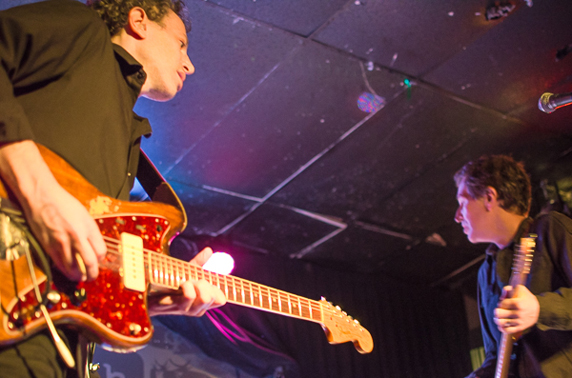 Jason Victor and Steve Wynn
They slow it down to address the mystery with The Ambassador of Soul. "Somethings fade when you get too close/ shining off in the distance just like ghosts/ the light keeps shining on…" It's a beauty. Jason Victor's slow burn solo twirls up and out into the light. How to top that? A made loud to be played loud ride with the teeth grinding Amphetimine. Drive west, open up the windows, step on the gas, and blast this one on the tune box. Sha na na na na na na.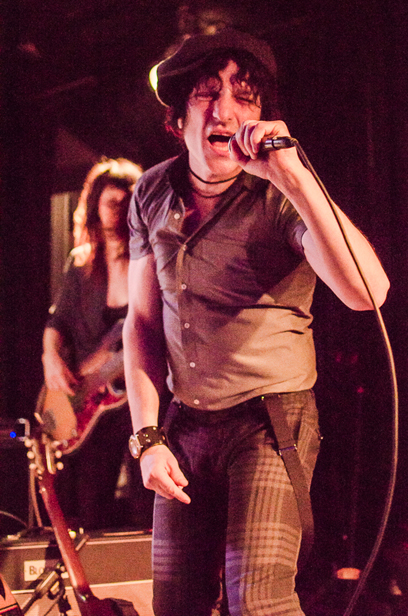 Jesse Malin
Tough act to follow. Malin is an interesting alchemy of Springsteen, Jackson Brown and Johnny Thunders. How's this all gonna go? Better than expected. Malin brings a killer band. They negotiate the twists and turns of his schizophrenic muse with chops, sympatico and bluster. Tonight the drums stand out. They create their own dynamic flow in both short and long fills. Their alignment with the subtle ebb and flow of the tunes – including the ravers – is a treat. And this is the first night of the tour.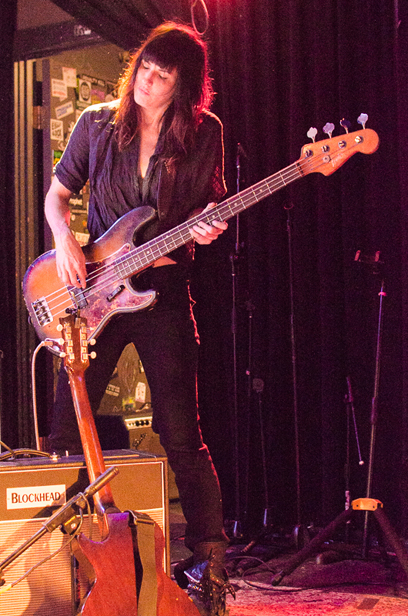 Jesse Malin Band
The band jump right in with Addicted from the new New York Before the War disc. Live, it rocks harder. The chorus vocals reel you in and the guitar's pestering short patterns are great accessories. The keys sweeten the mix without laying it on too thick. Malin's occasional acoustic does the same. His electric rhythm efforts add to the appealingly pop side of the rockers. The band has a Garland Jeffrey's rock steady moment on the lilting She Don't Love Me Now. Church has filled up a bit. A fair amount of people sing along and look dewy eyed.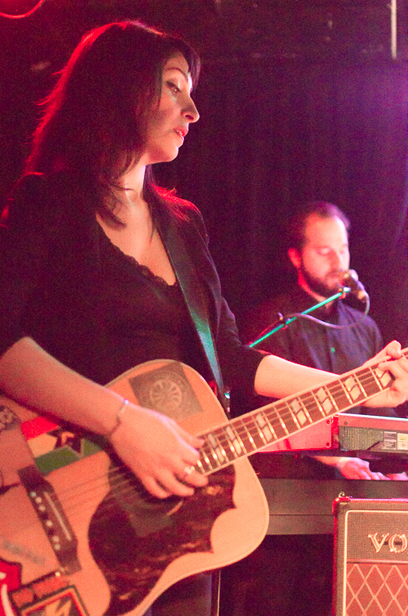 Jesse Malin Band
They wear their Stones proudly on the new tune Turn Up the Mains. They take a run at The Pogues', If I Should Fall From the Grace of God, The Ramones', Rock N Roll Radio and a flame job take on Lou Reed's, Sally Can't Dance. When Malin throws in everything; outcast poet, raconteur and almost grown punk, it's hard not to like the guy.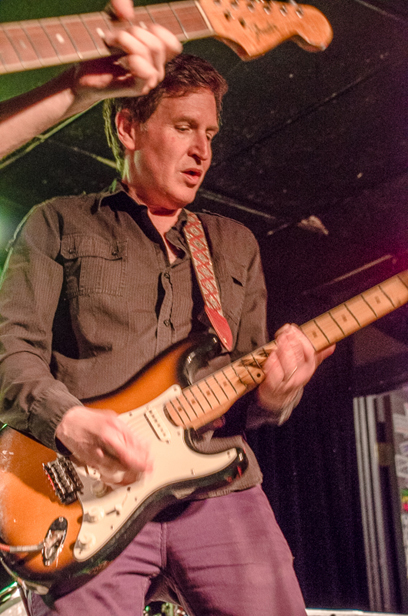 Steve Wynn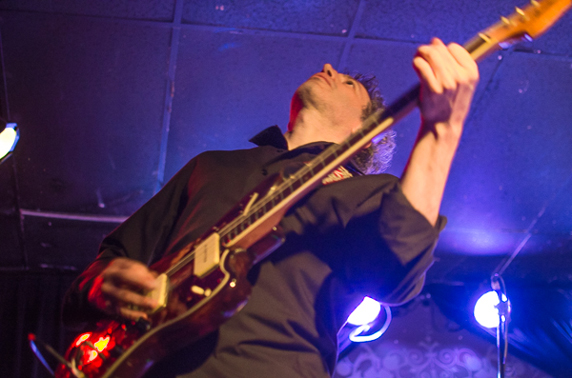 Jason Victor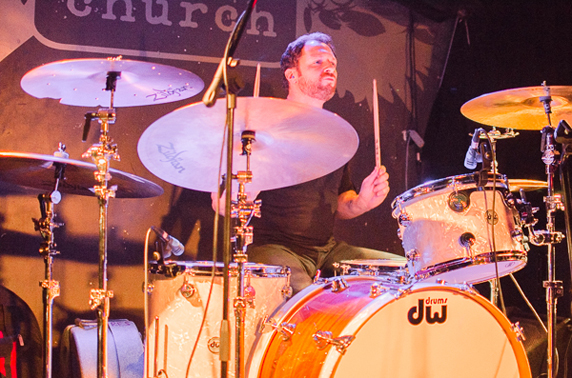 Jesse Malin Band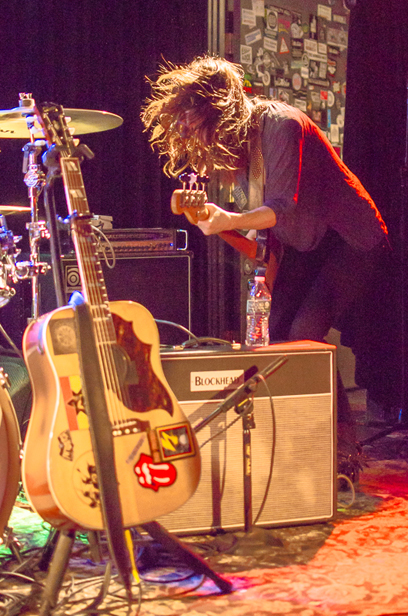 Jesse Malin Band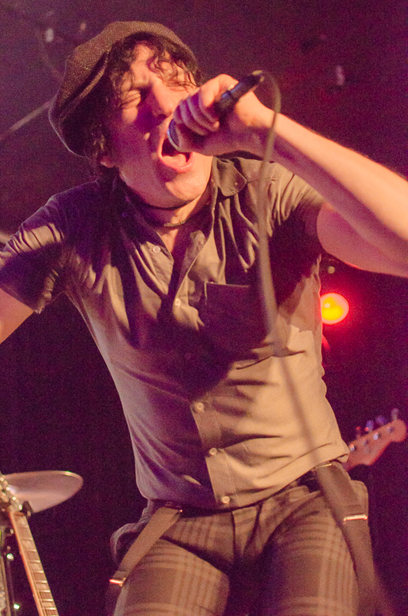 Jesse Malin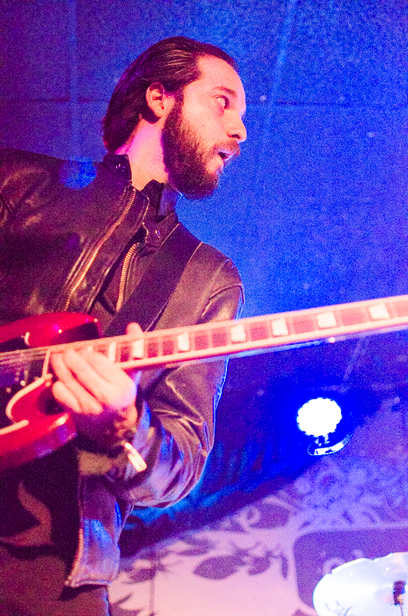 Jesse Malin Band