Low Cut Connie
Sony Hall, NYC
April 2, 2022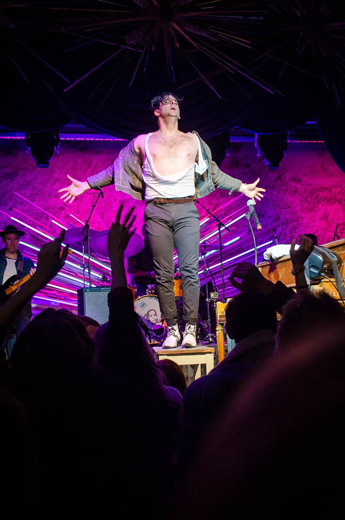 Low Cut Connie
I landed at Low Cut Connie at the Sony Theater looking for music my hosts would like while in NYC.
Head Connie, Adam Weiner, throws Jerry Lee Lewis, James Brown, and Jessie Malin in a jigger and pours out hook-filled, sweat, and soul-drenched, crowd-pleasing, melodic rockers. The band was sharp.
Two female backup singers gave the up tunes a tweak of additional sass and the slower tunes a sexy sophistication. Weiner and the gals know how to play the crowd.
He's popular - kids and geezers are singing along. He spends a fair amount of time climbing around the piano, stomping the keys in his pointy white boots, mugging with the backup singers, and inciting the crowd.
Weiner is a storyteller. He knows how to turn a tune and a lyric. He knows how to send them home smiling. Not bad for a quickie.