Charlie Kohlhase's Explorer's Club
Review and photos by John Keegan
Outpost 186. April 21, 2014.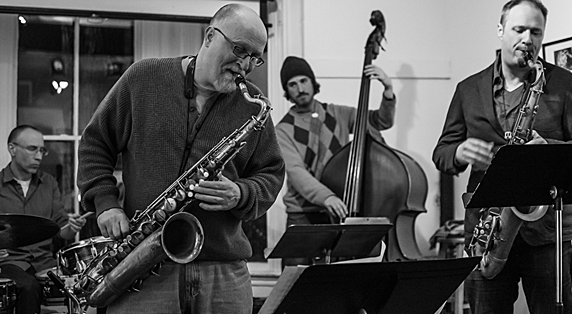 There is nothing like spring to get an inveterate rocker to wander off the beaten path. And so I found myself at Outpost 186. As the name implies, Outpost 186 is off in the hinterlands between Kendall, Central, Union and Inman Square at the intersection of Hampshire and Prospect. Outpost 186 is in the back of a house/office building, blink and you'll miss it. The spartan performance space is a double sized living room with about 40 chairs. 186 caters to artist produced, fringe art and performance. The current exhibit includes compelling and slightly disorienting collages by Donna Kossy and Seth Kallen Deitch. I went in to check out saxophonist, composer and avant jazz maven Charlie Kohlhase's Explorer's Club.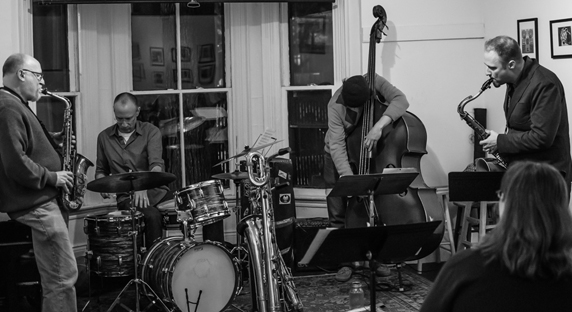 One can almost hear the Greek chorus, "Oh no, it's jazz, it's jazz. Oh no." Ignore it. Charlie is peak talent at his peak. He lives in our backyard, a rough diamond, a fantastic player on alto, tenor and baritone sax. In full flight, Charlie is a blistering soloist who just might tempt you to play air sax. This is not Sunday Brunch.
Charlie's compositions nod and wink to his tasty list of giants; Sun Ra, Sam Rivers, Ellington, Brotzman, the Art Ensemble of Chicago, Albert Ayler and especially John Tchicai. Whether essaying his own wildly innovative output or tipping his hat on Parker's bebop Blues for Alice, a Bernstein show tune, or the ballad "For Heaven's Sake", all are imprinted with Charlie's complex but right sense of melody and rich, just twisted enough harmony. The unison playing was frequently 0 to 60 in seconds, wildly intervallic, contrapuntal (say that three time fast), change your partner, three minute slugfest, stop on cue. And then came the free improv. Staccato broken birdcalls, ringing bell tones, twisted cubist math intervals, an unexpected interlude of keening altissimo alto and, later, unleash the mad dog in the baritone.
So ignore the Greek chorus. Wander off the path between TT's, the Middle East and PA's. Go find Charlie Kohlhase. Drop your Avant Garde. Play free or die. Rock that jazz. \
Charlie Kohlhase's Explorer's Club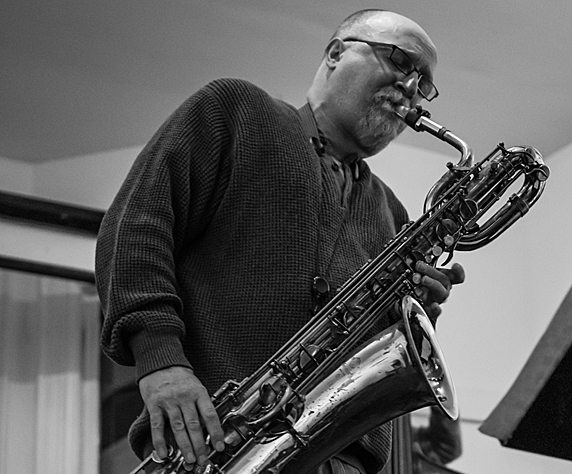 Photo: John Keegan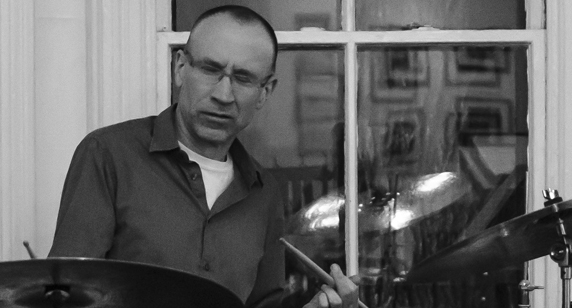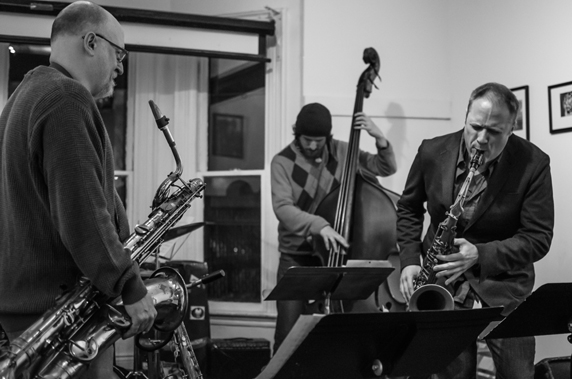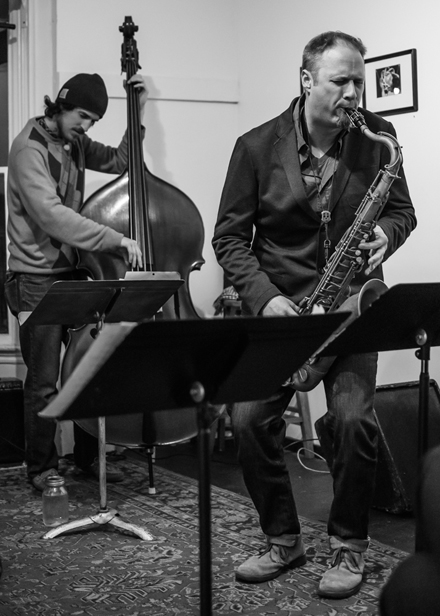 ---
home | interviews | photos | features |BGN issue list | reviews
links | contact us
Copyright © 2014 John Keegan. All rights reserved.