Rob Zombie
Review and photos by John Keegan
Lupo's, May 8, 2014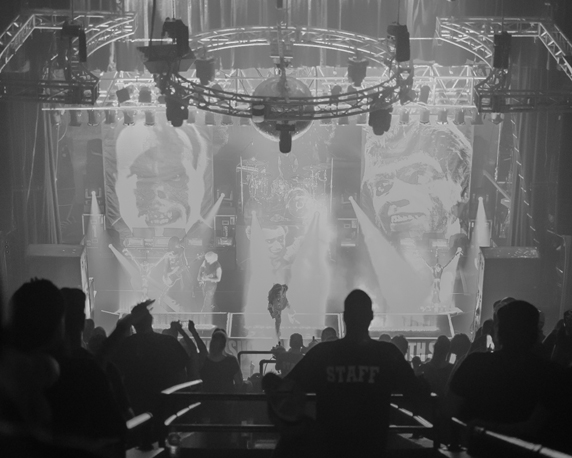 Metal Heads are shameless. They love the bands they love and they have no qualms about expressing their emotions. They belt out lyrics that would make Percy blush, without tongues in cheeks, they break strings on air guitars. They slam into each other, they sweat on each other, they seethe and mash and sway and mosh. They lurch forward and back. They stamp their black booted feet and thrust their Dio devised devil finger salute into the air. God bless us.
This crowd is pent up from the get go, waiting for the lights to go down. They are WWZ zombies, a black uniformed speed legion, they are white punks on metal. Freddy is in the house. So are the freaky clowns. It's music night on the Firefly family vacation.
Zombie knows his way around the demimonde and a vertical marketing plan. From White Zombie to Rob Zombie, from movies to comics the man knows his corner of the boneyard and who spreads the offal on his bread. He also knows how to incite the rabble. Against a minimalist backdrop of classic Hollywood horror flick images, Zombie prowls the stage in dystopian camouflage fatigues. He crouches and jumps. He howls, flails his hair and throws out his arms long arms - a Christ motif gone run amok. He invites everyone to let the car breakdown in the rain and ask for help at his ramshackle farmhouse.
The ritual begins with the zombjingoified Star Spangled Banner segueing into Grand Funk's, We're an American Band. The crowd is up and never sits back down. The rumble of the nose bleed section is a painful reminder that good sound and pictures do not always come to those who wait to buy their tickets. The band goes toward the light and blast into Superbeast, Living Dead Girl and the first of the recent batch, the head bang catchy Dead City Radio. Even the rafters can't mute the crack of the drums and the caterwaul of the finger in your chest rhythms. If that riff sounded good once it will sound good again. If it sounded good again…, you get the picture.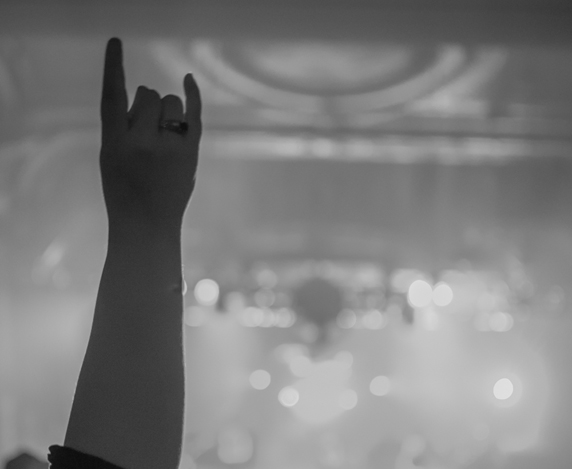 After taking a minute to berate security for being overly sincere about their job duties, the band pays their respects to NWOBHM with a cover of Diamond Head's, Am I Evil. Next, a nod to the White Zombie crowd with Thunder Kiss 65. Heads are a-bangin. Zombie must be the Haverhill born bastard love child of Alice Cooper and Alice Cooper. They prove it with a run through of School's Out. Guitarist John 5 pummeled and strangled chords for most of the night. He splatted the aural canvas like an unusually chipper Jackson Pollack with buckets of paint on a 13 foot ladder - splash, spatter, chunka-chunka.
The band cleared out and left 5 in the klieg light center stage. Finally, some indulgent, speed king metal. This crowd isn't interested in short, concise or terse. Keep it fast, oh yeah, right there, tease us with tension, play dirty, make that guitar scream. Now do it again. The band is back. Ging Gang Gong De Do Gong De Laga Raga, scream Dragula scream. Ging Gang Gong.
Rob Zombie concert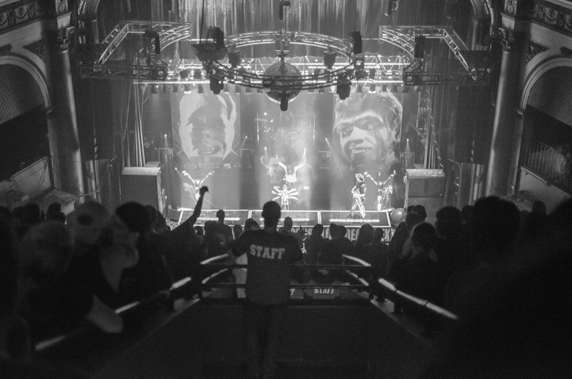 Rob Zombie concert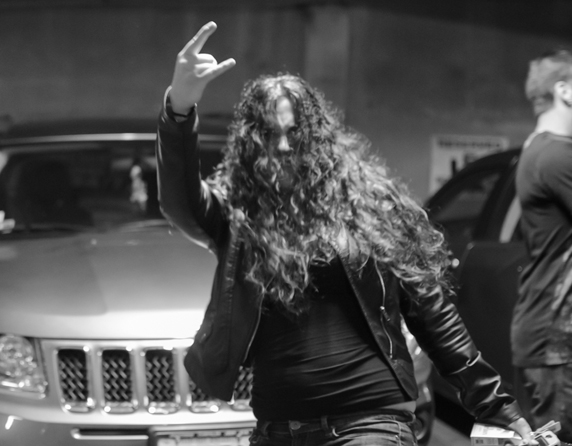 Rob Zombie concert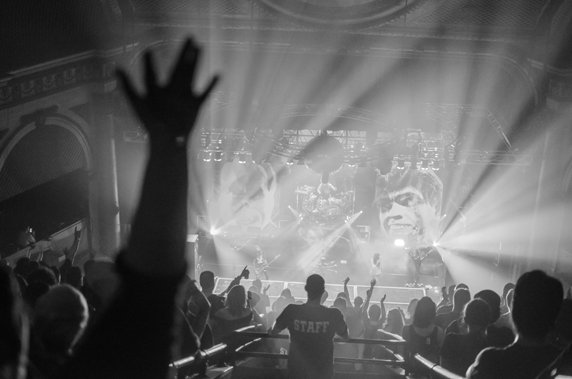 Rob Zombie concert.
---
home | interviews | photos | features |BGN issue list | reviews
links | contact us
Copyright © 2014 John Keegan. All rights reserved.