So Alone:
Johnny Thunders Tribute
Lizard Lounge, Somerville, MA
Mayl 23, 2018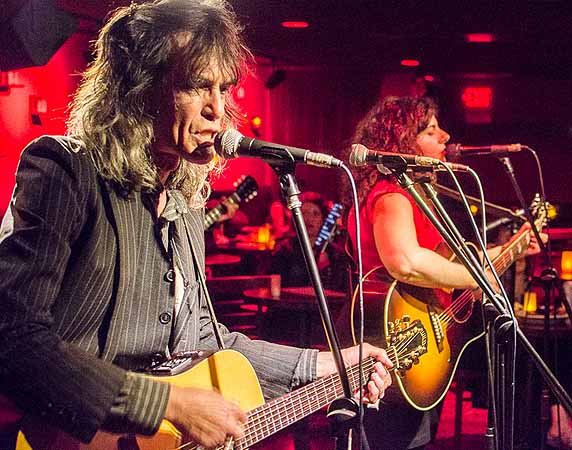 Simon Ritt and Ajda
Thunder's alum Simon Ritt and a cast of local luminaries dug up the bones of Johnny Thunders, spanked him with a big hit of Narcan and took back Johnny's ghost for a celebratory night. Tony Savarino and the Savtones did backing band duty. They were tighter than most of the band Johnny brought to town. They seamlessly thread the wire through Thunder's mix of rocked up 50's, New York punk to its twists and turns from clean ("You Can't Put Your Arms Around a Memory") with Ajda Snyder on backing vocals, to Heartbreaker clatter ("Leave Me Alone"), to Bo Diddly Dolls ("Pills").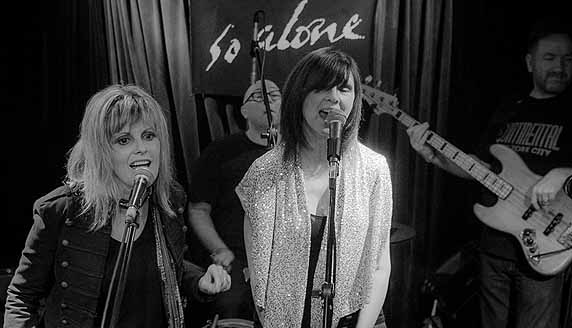 Kelly and Kim - Bristols
Kelly Knapp and the Bristols added the sass talk to a hip twisting "Great Big Kiss". Mark Chenevert tossed his always good to hear honkin' tenor into the mix to push it over the top. Ritt's former Daughters bandmate Bill Doherty added second vocal to "Ask Me No Questions". "Daddy Rolling Stone" kept the roadhouse end of the party going with Phil Aiken grabbing a little spotlight on the ivories and Evan Shore and Eric Martin giving their harmonicas a workout.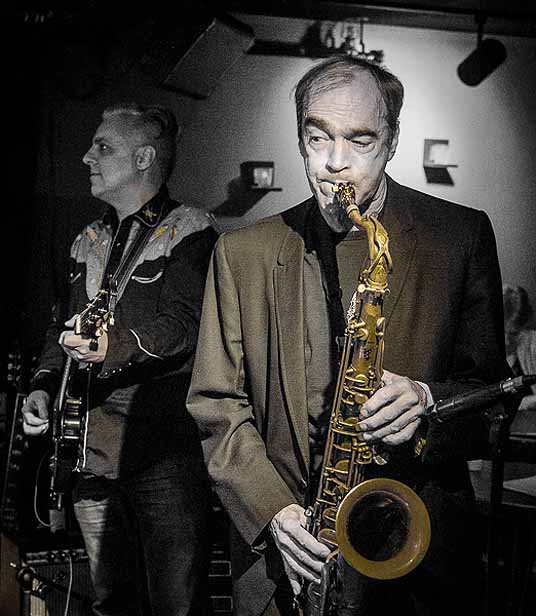 Tony Savarino and Mark Chenevert
Ritt vocals didn't ape the man but had just enough Queens to make you smile. "London Boys" ripped. People came and went all night long. Chenevert horned up the groovalicious kiss-off "She's So Untouchable". "Subway Train" ran slow and then stomped on the pedal. "Downtown" had that nasty, Stooges feel. "So Alone", which didn't appear on its namesake album, got a deep dark smear with Joe Mazzari adding some of his trademark dirty blues. One off, one on, one up, one hell of a good time.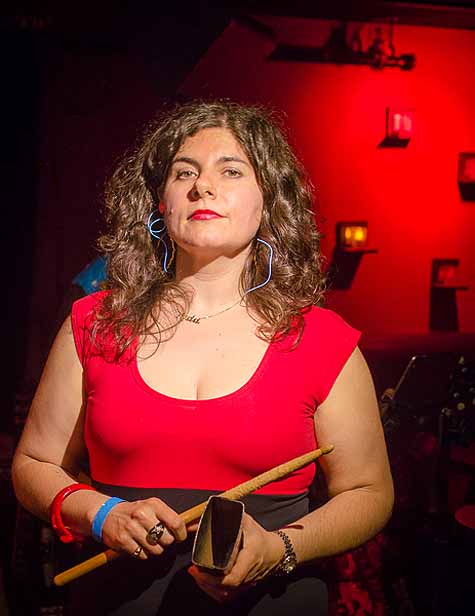 Ajda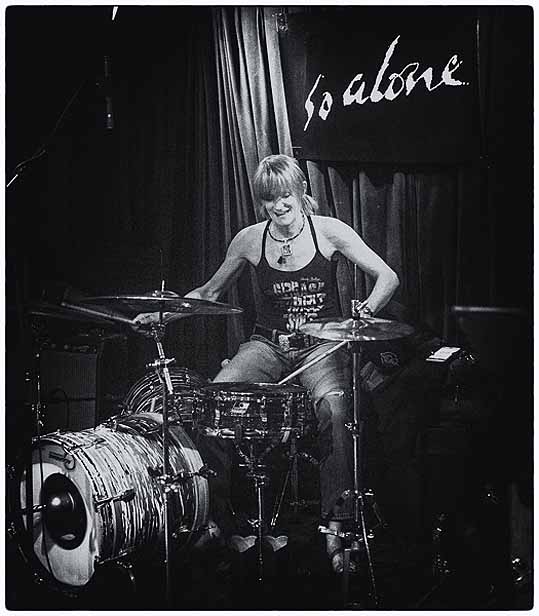 Dixie - 61 Ghosts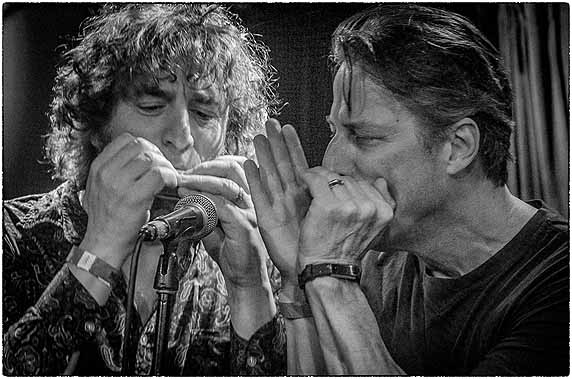 Evan and Eric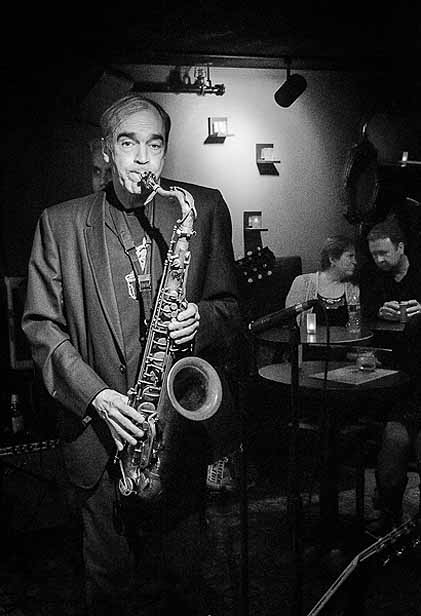 Mark Chenevert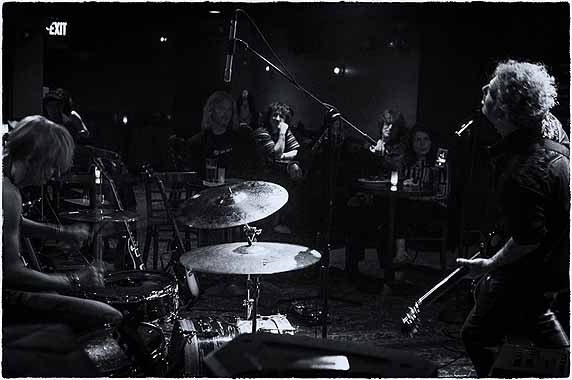 61 Ghosts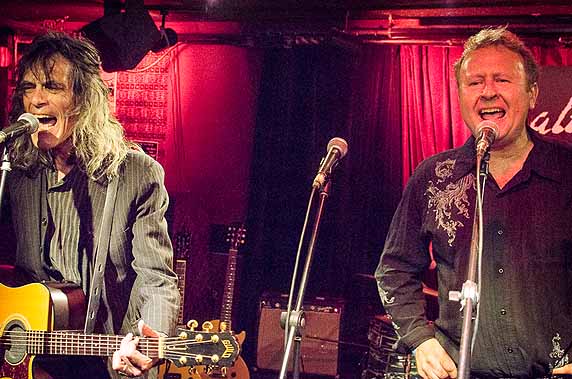 Simon Ritt and Bill Doherty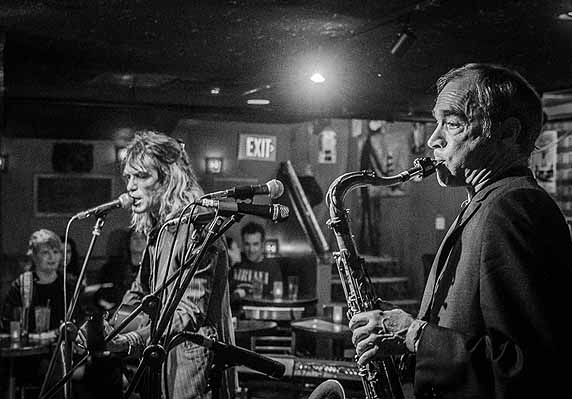 Simon Ritt and Mark Chenevert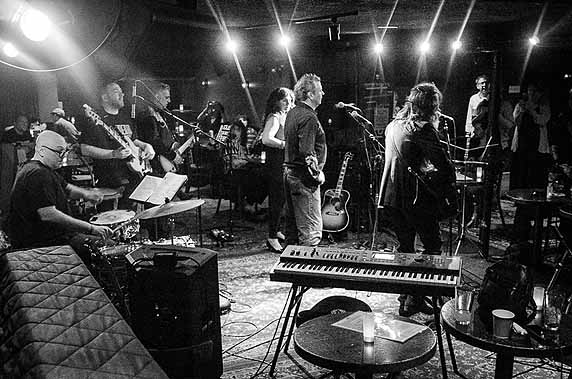 Simon Ritt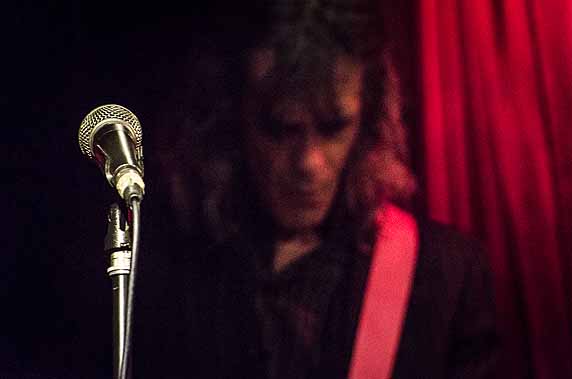 Simon Ritt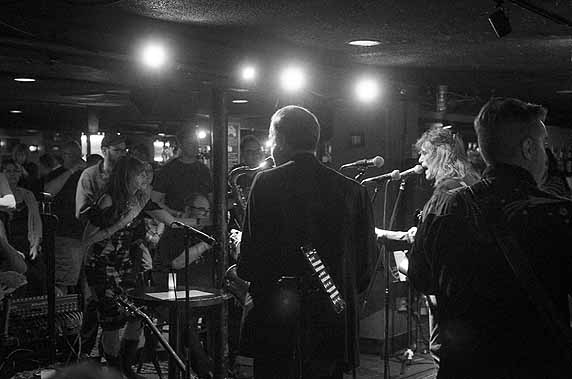 Simon Ritt