The Bellrays & The Damned
The Paradise
May 24, 2017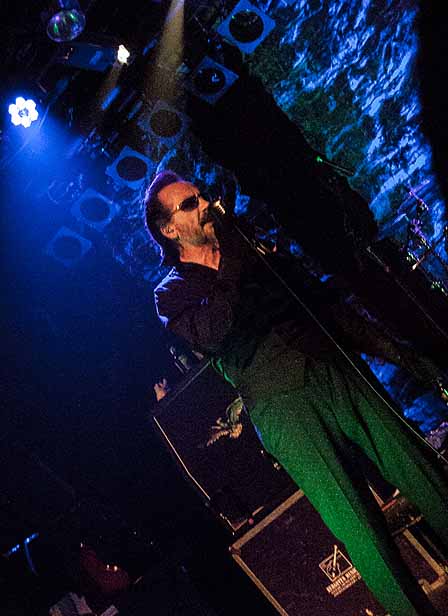 David Vanian
Two pals in a clay pot Thai with Judy W. and Miss Lyn pre-show. Too bad the soft shell crabs are a tad thawed frozen fishy 'cause I wanted 'em. The noodles and shrimp were great though. The foreshadowing emphasized that I had to split The Damned's rescheduled show after five or six tunes. Speaking of split, I get The Bellrays, Miss Lyn be Damned.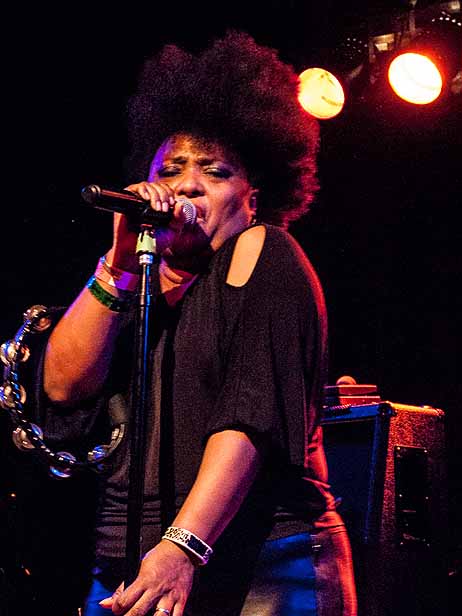 Lisa Kekaula
The Bellrays heat up a fine garage-punk-soul gumbo. Lead singer Lisa Kekaula takes control and doesn't let go. She holds down the stage with her big afro, tight leather panther pants and brawny pipes. She's a "people have the power" kind of gal and her patter ensures that the audience knows it.
She's on a mission to bring you into the church of hip shakin' and she leaves with converts. She exhorts the congregation with (a few too many) reminders that this is a "rock show". She let's her James Brown go on a bit too long on the cover of Whole Lotta Love. These prove to be venial sins when the choir rips through the garage junk of On Top, or the Stonesy Snake City or the power popped up Power to Burn. The pattern continues when the band charge through the pissed-off riffarama Stupid Fucking People and then step on the gas and go go go Black Lightnin'.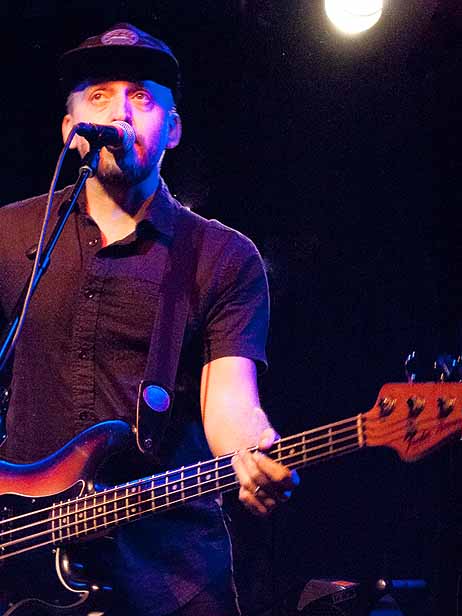 Stefan Litrownic
The rhythm section of Stefan Litrownik on bass and Justin Andres on drums handle all the twists and turns. Bob Vennum's guitar keeps everyone on their toes with itchy and scratchy rhythm and short, twitchy solos. Consider us warmed up and ready for the book of the Damned.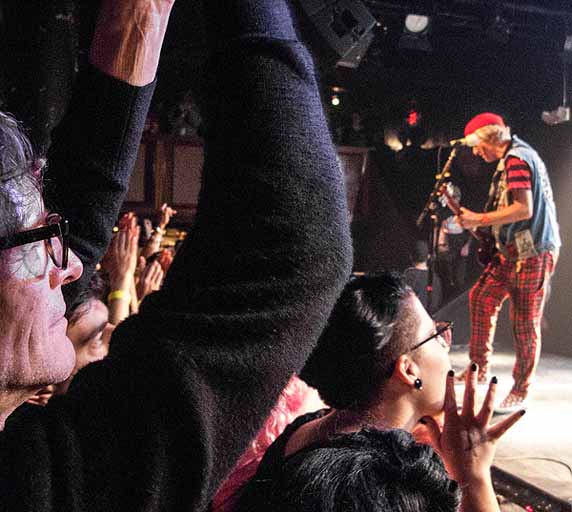 Damned
It's their 40th Anniversary Show! I can't believe it's been that long. The Damned is one of -if not THE- longest running punk bands out there and we celebrated it with them tonight with a sold out show. Of course everyone was eager to see how Captain Sensible was fairing after his fall in Toronto that resulted in a broken rib. We all saw the video of him performing on his toilet thrown in NYC, we wondered what condition he'd be in for us. He came out looking a bit more healed up and didn't need a seat. The audience roared for him at first sight. We wanted to show our fondness and share the relief that he's on the mend.
They plowed into the set, having a grand time of it and they sounded as great as ever. They did Disco Man and a disco ball was twirling over the drummers head. The song rue's the day when disco ruled in the 70's...but hey it gave us PUNK!! And I Just Can't Be Happy Today is STILL an earworm for me days later. The Captain was getting into it and the drummer gave him a bit of a talking to, telling him to be careful. We don't want any more injuries Captain!!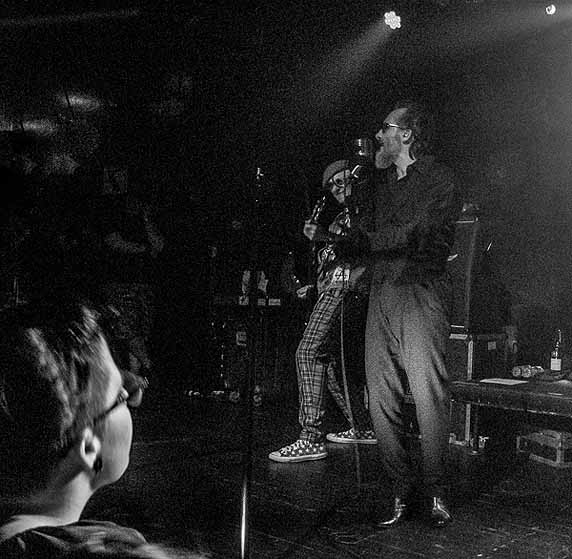 Damned
Dave Vanian looked dashing as ever. He's sporting a graying beard these days...I do not like. But if anyone can pull it off he can. He's got that - vampire cum Edwardian gentleman persona down and his voice as always is velvety smoooooth and seductive.
There were a lot of songs I didn't recognize and there were a LOT of really young people in the crowd who were very familiar with the newer stuff. I was next to a group of three young girls wearing matching red berets. One of them kept covering her ears so I offered her ear plugs- she had them in already! She's probably only ever heard these guys on a CD in her bedroom or on her iPod. Well tonight was a first for her I'm sure.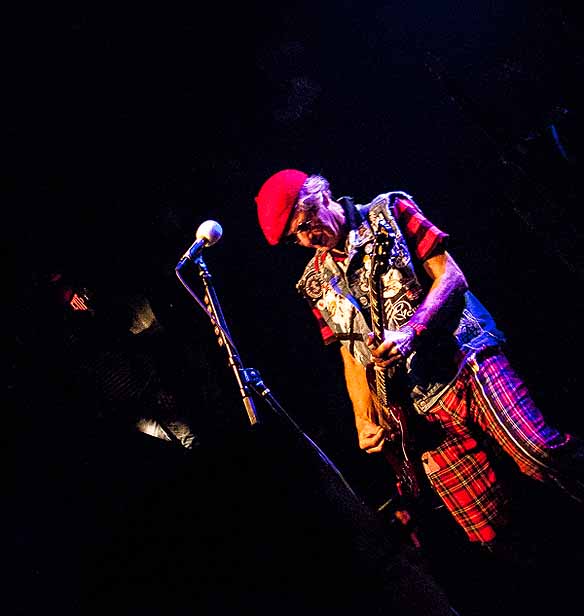 Damned
Captain Sensible remembered playing at the Paradise way back in the day and seeing a person in a gorilla suit int eh audience and wondered out loud if that person was there this night. It didn't seem so but there were a bunch of us from that time there and we have been lucky to have been Damned for all these years.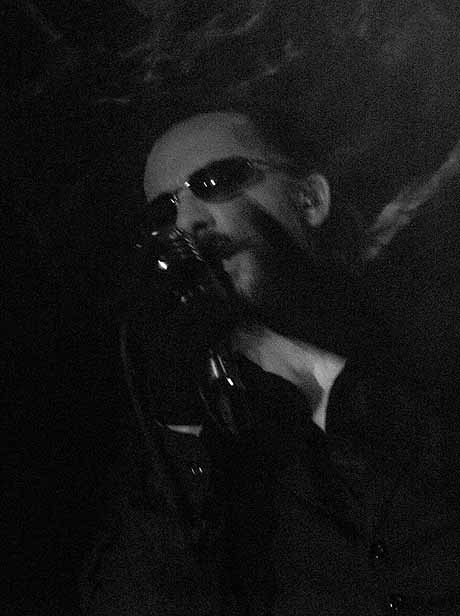 Damned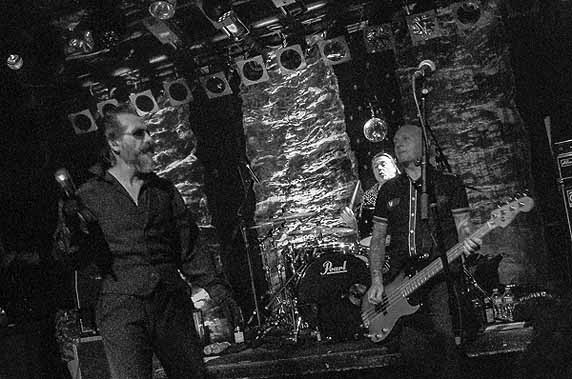 Damned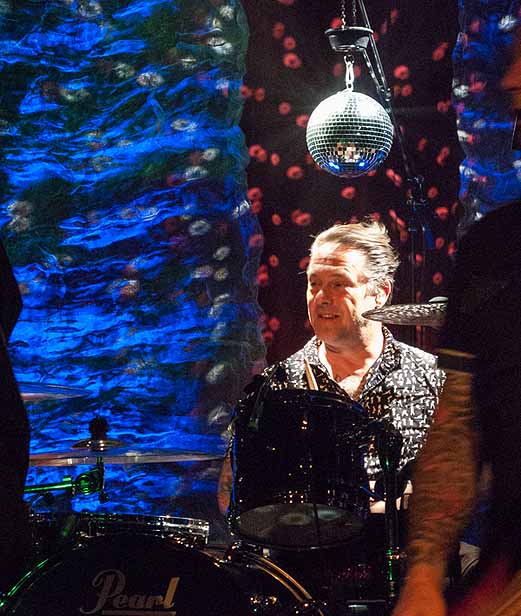 Damned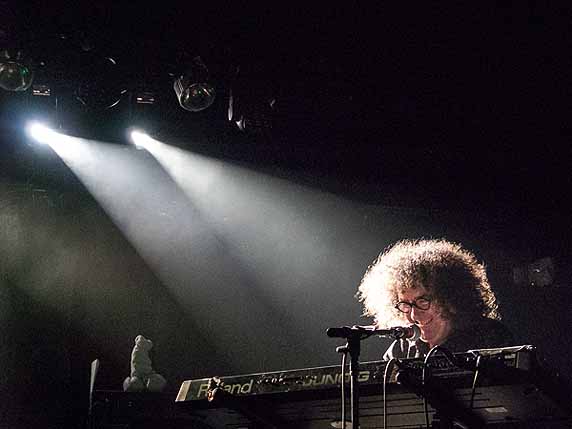 Damned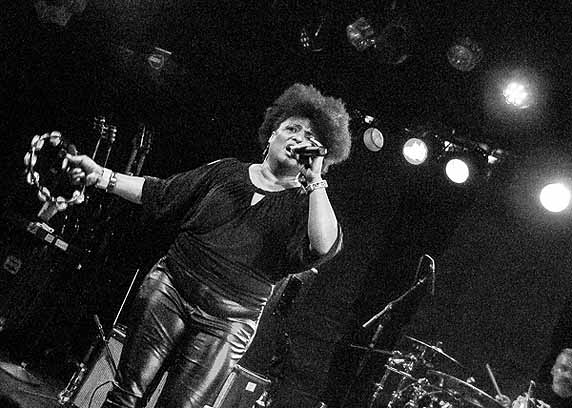 Bellrays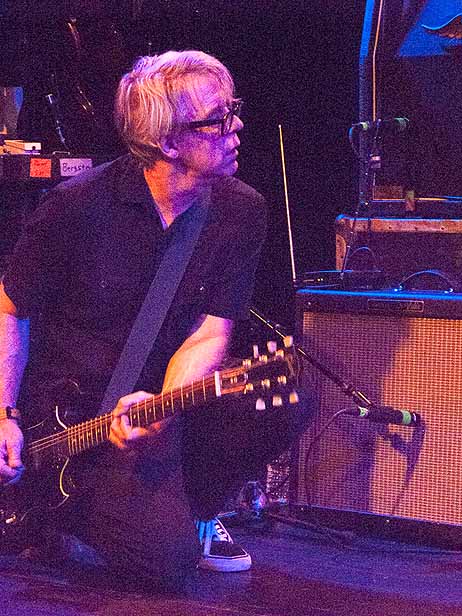 Bellrays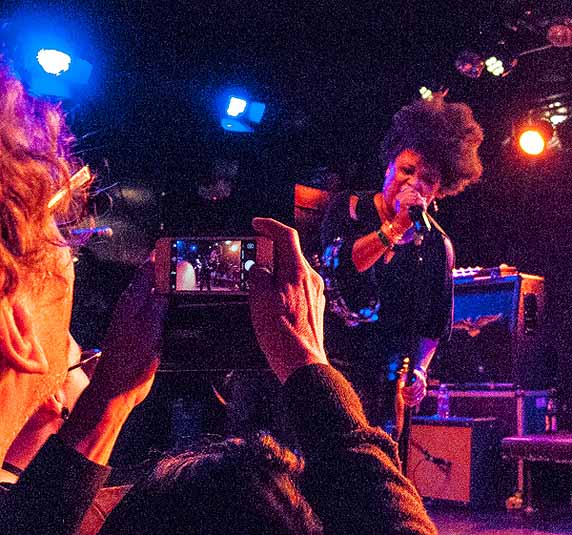 Bellrays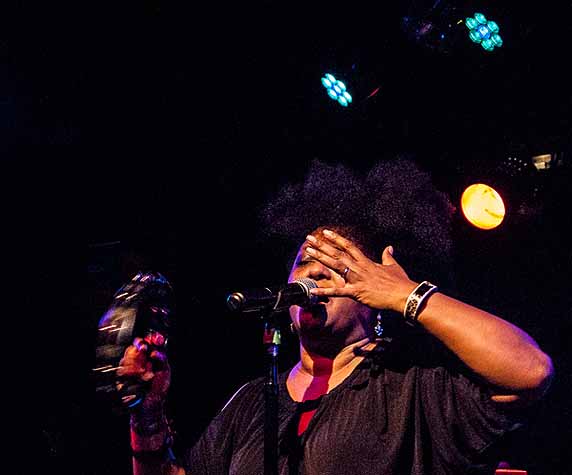 Bellrays