New Frustrations, Crunchtime, Pop Gun, Black Souls
The Midway, JP
June 2, 2018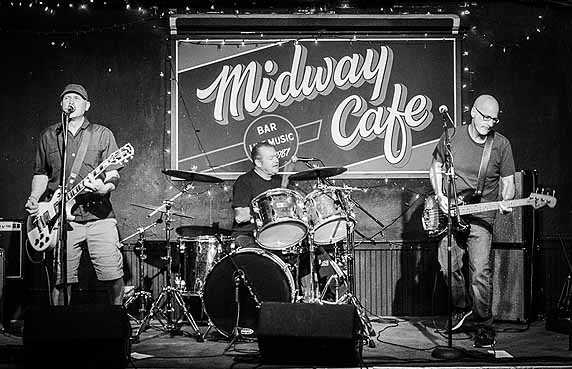 The New Frustrations
Saturday's Midway Matinee was a rocking and varied affair. The New Frustrations were 1st up. Keith U. tells me that they have been around for years and had gone through a number changes. The things you somehow miss! They are now down to a trio. They crash and bang through a double handful of power pop gems. All three guys kick in on back porch bright harmonies. The unexpected pleasure of the Day.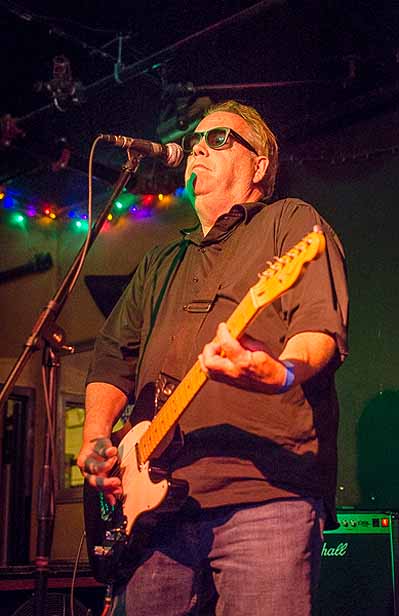 Peter Parcelin - Crunchtime
Crunchtime is up next and brings their twin riff guitar Boston rawk. Peter Parcellin and Chris Burke alternate vocals and blend the big riff power punk riffs. Brett Borgenson on drums and Bill Wig on bass lay down a snappy backline. Some of the bands best are on their eponymous 4 song EP on Bandcamp.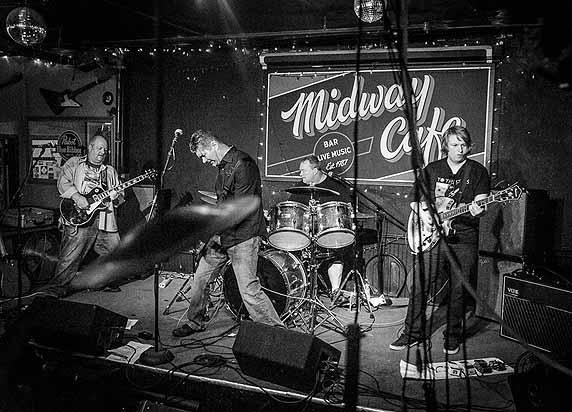 Pop Gun
Pop Gun open up the blast furnace. This day they push out a serious wall of hard rock sound hard. Drummer Greg Walch's son Dylan on 2nd guitar has found his sound. He uses his pedals to bring a psychedelic swirl into the second guitar parts that complement and contrast Jim Melanson's cleaner, spot-on rhythm and solo work. Once or twice they take their foot off the gas to dark but ear clearing chordal and vocal effect.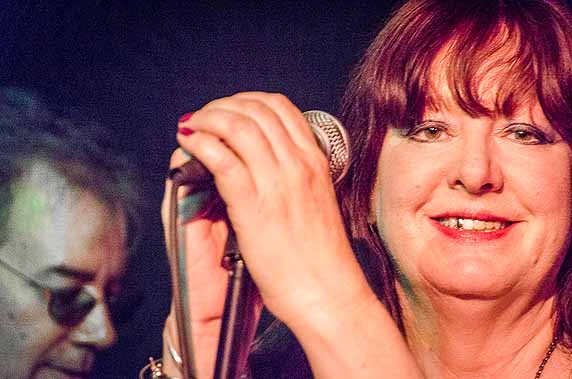 Kin - The Black Souls
Kim and Cam Ackland bring their alter-ego Black Souls to the shell. Instead of Classic Ruins, they are backed by Electrolux. In a conversation before the set, Kim mentions that they love to work with both bands and that it depends on availability. The Ruins give the couple a little more weight, Electrolux, a bit more snap. It's a garage soul revue full of deep cuts that become more familiar with each hearing. Kim's vocals are more assertive now. It keeps them in line with her shimmy and shake stage presence and Cam's well-honed, frontman, vocal, and harp skills. Steve Aquino on guitar and Brian Worobey on sax and the flexible rhythm section tread the sweet dance-able R and B line between soul and rock.
These all-ages Midway Matinee shows have a great vibe that's worth the jaunt to closer than it seems Jamaica Plain. They are a great way to kick off your Saturday nights.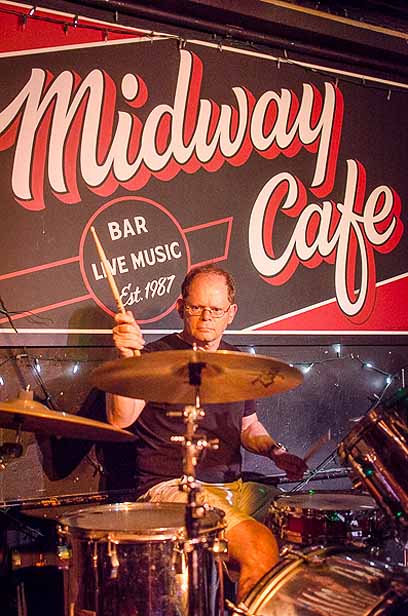 Brett Borgeson - Crunchtime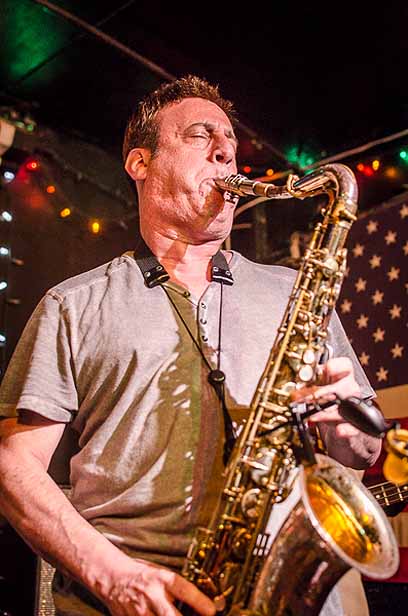 Brian Worobey - The Black Souls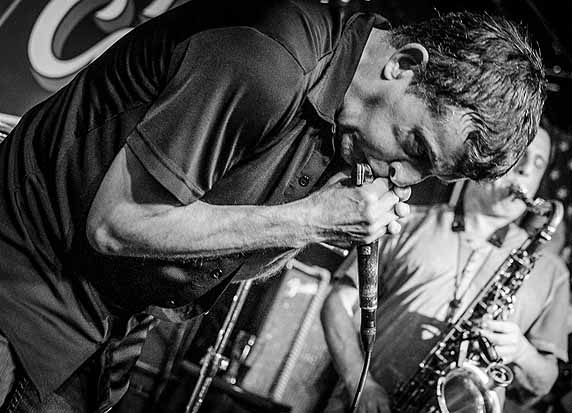 Cam Ackland - The Black Souls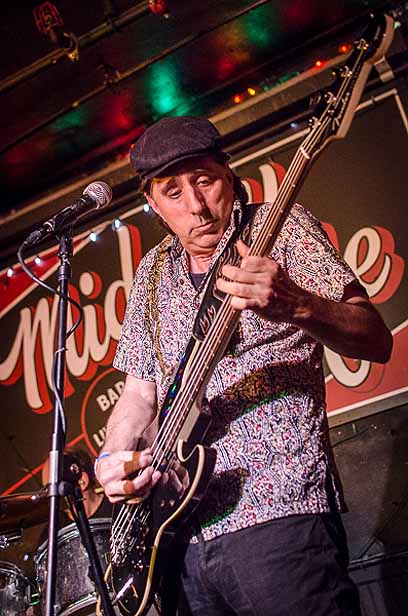 Crunchtime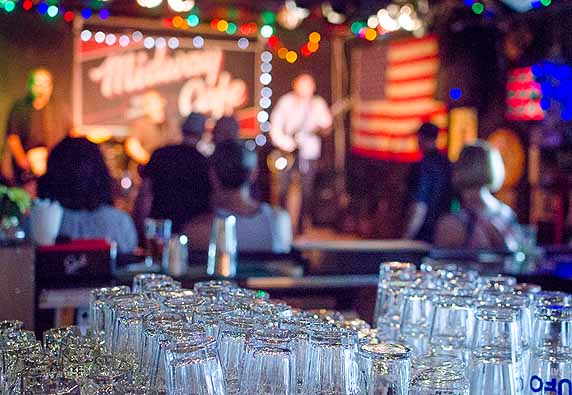 Crunchtime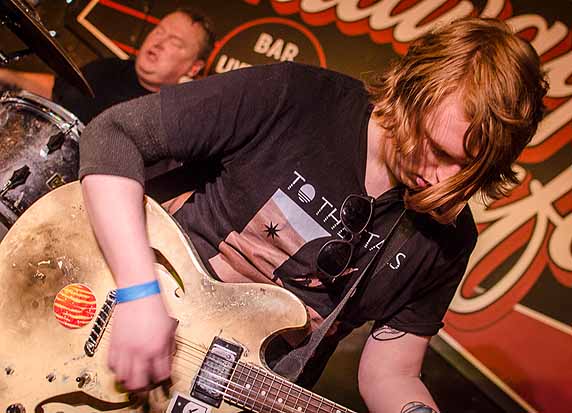 Dylan - Pop Gun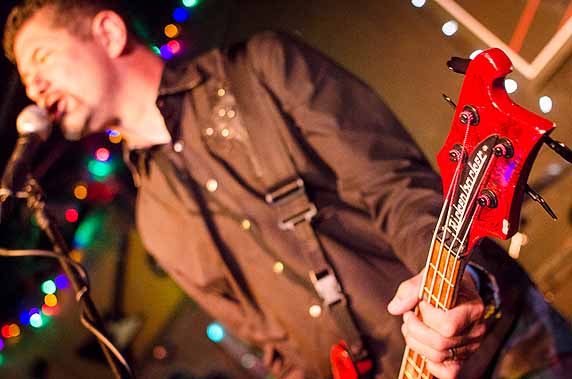 Harry - Pop Gun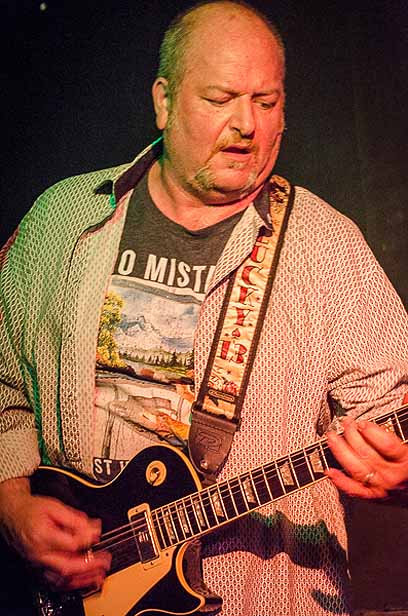 Jim Melanson - Pop Gun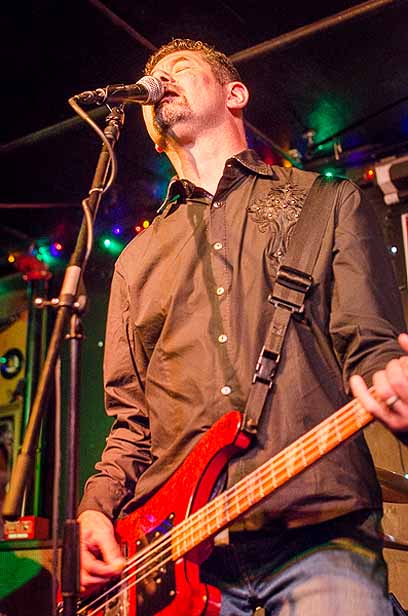 Pop Gun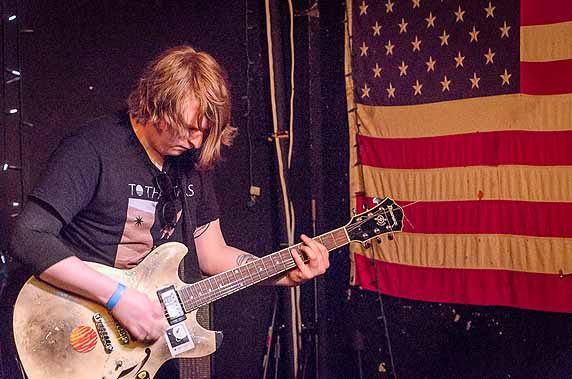 Pop Gun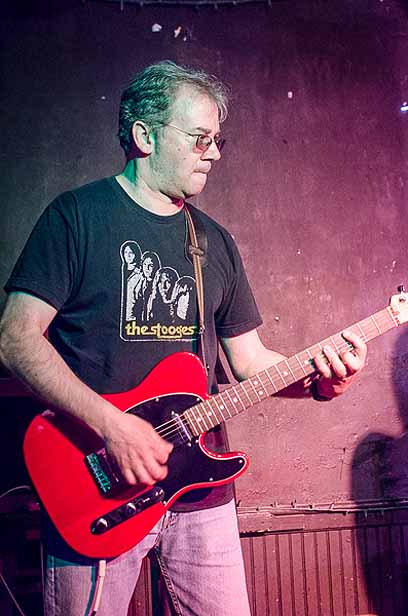 Steve Aquino - The Black Souls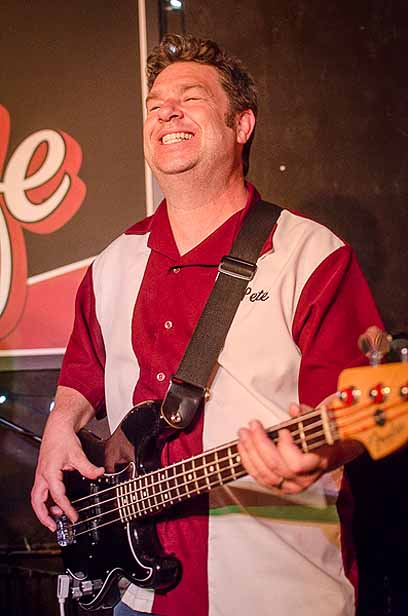 The Black Souls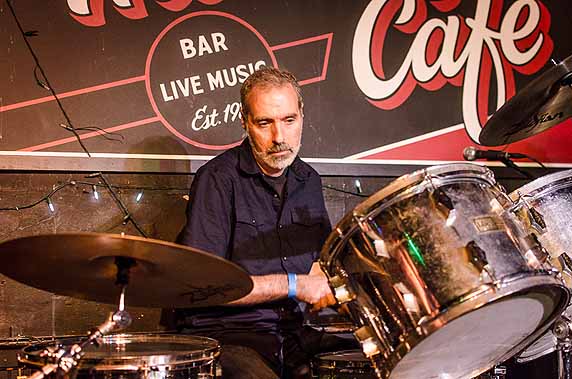 The Black Souls
The Black Souls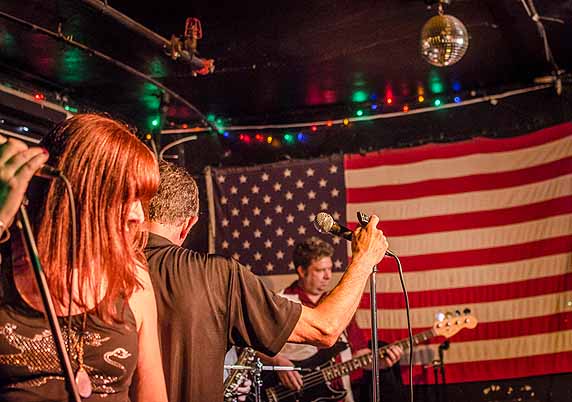 The Black Souls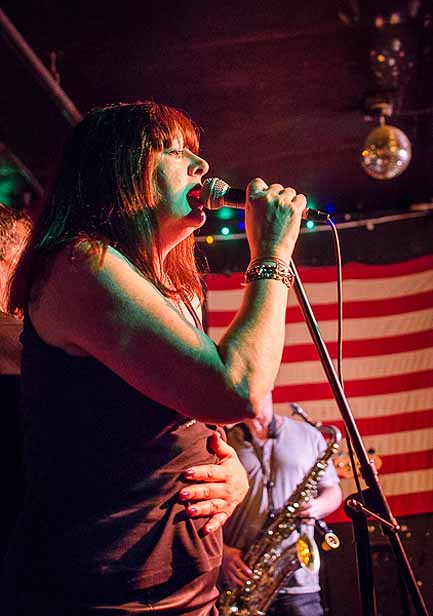 The Black Souls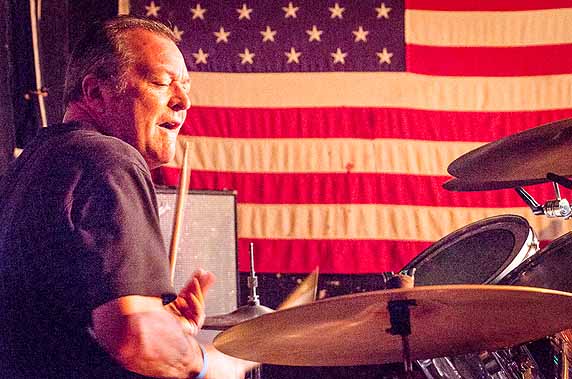 The New Frustrations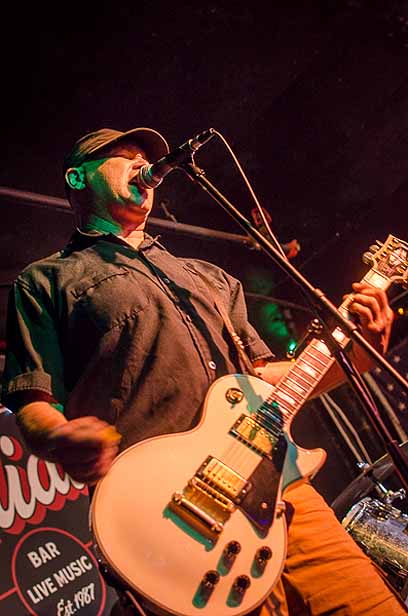 The New Frustrations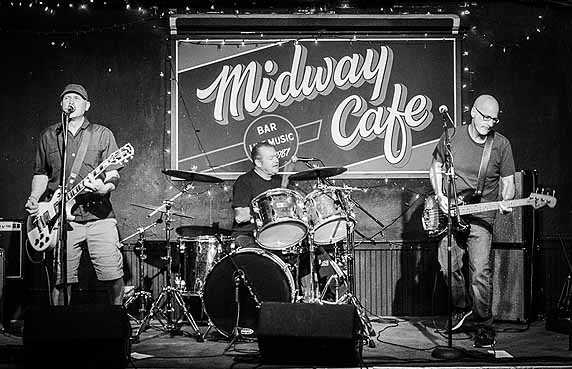 The New Frustrations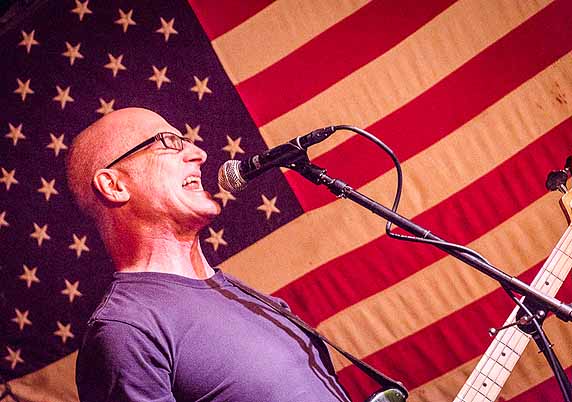 The New Frustrations