Wire
The Sinclair
June 2, 2015
Review and photos by John Keegan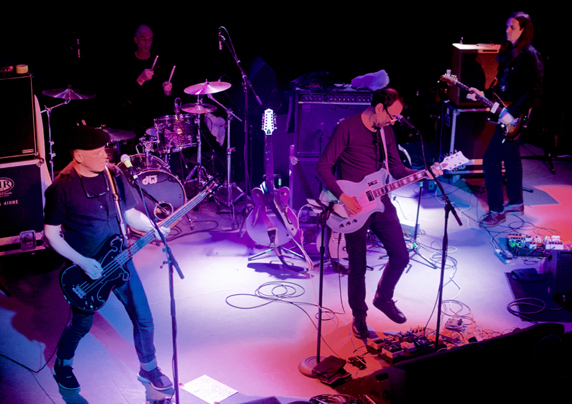 Wire
Wire played the entirety of its new, eponymously titled new album at the comfortably packed Sinclair. This is an idea that often sounds better in theory. Wire carried it off with aplomb. The new album is lyrical and verbose. The tunes ebb and surge on infrequent chord changes, motoric drum and rhythm guitar, the calm motion of close ranging melody, repetition and squirrelly soundscapes.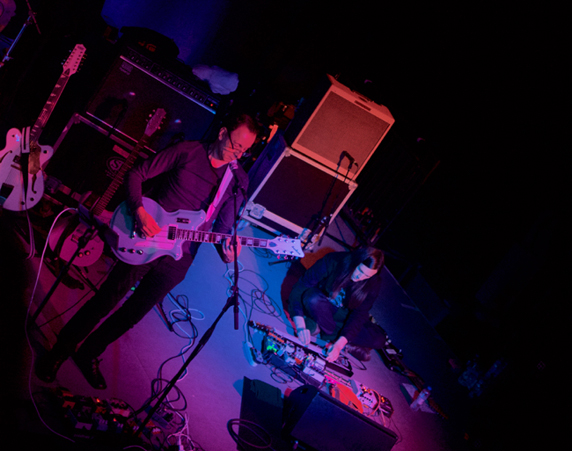 Wire
The Sinclair sounds great. The mix gives this incarnation of Wire's output room to breathe. The concoction is rich and mature. It's subtle in its insistence. It insinuates itself into your head and limbs. The movement within verses and to choruses is smooth and natural. The build-ups and occasional displays of aural fireworks deliver on the promise.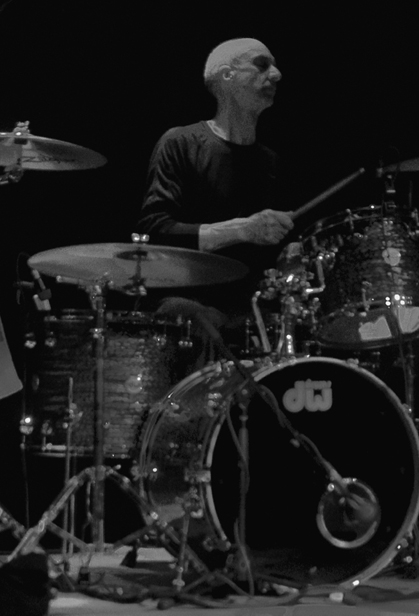 Robert Grey - Wire
Robert Grey lays on the high hat and snare all night long. He seems to run on atom clock time: right there, all the time, no decay, no filigree fillary. Graham Lewis has a tight, appealing tone on bass. It is emphasize by a lack of clutter. His vocal turns and backup singing enrich the proceedings, especially on the pretty pop of Manchester.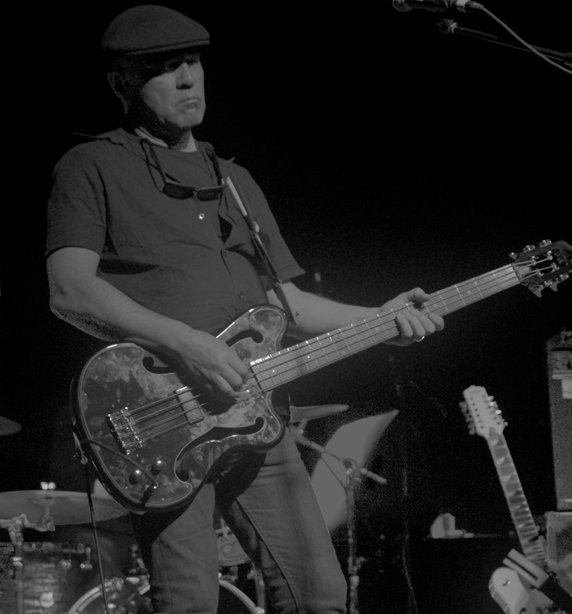 Graham Lewis - Wire
Colin Newman sounds relaxed. His voice, not so arch, but downright Another Green World catchy. He keeps the rhythm churning snap on six and twelve string. Matt Simms adds the quantum mechanics. His twists and squiggles give the sound a fourth dimension. He squeezes the night's limited quotient of nasty from his guitar and amp. He plays slide on the floor, twists the pedal's knobs and opens small wormholes in space. When he finally slings the feedback and brings the big noise during the set closing Harpooned, it highlights the night's revitalizing collision of quark, strangeness and charm.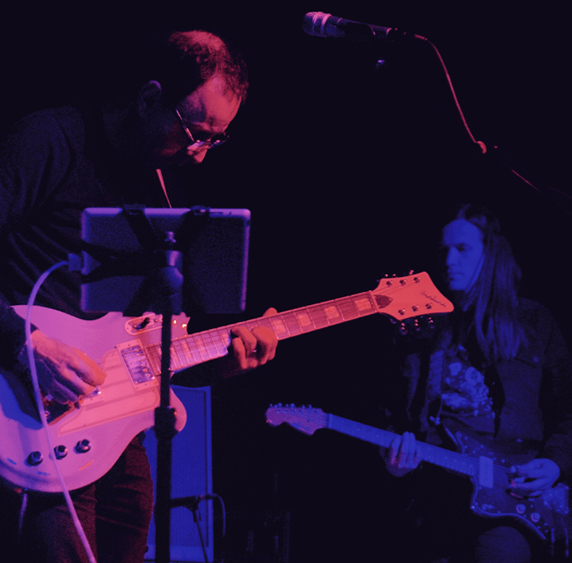 Colin Newman - Wire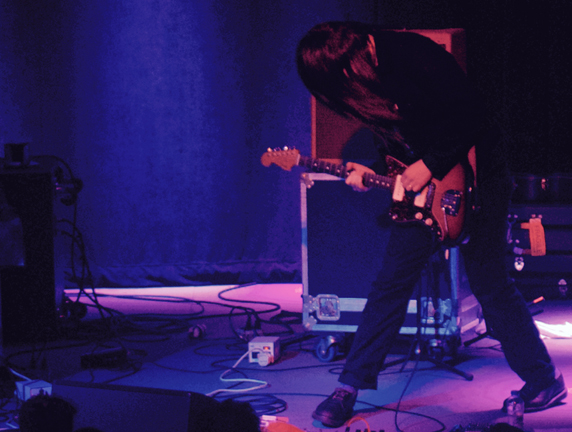 Matt Simms - Wire