The Hi-End, Unnatural Axe & Giuda
Once
June 4, 2017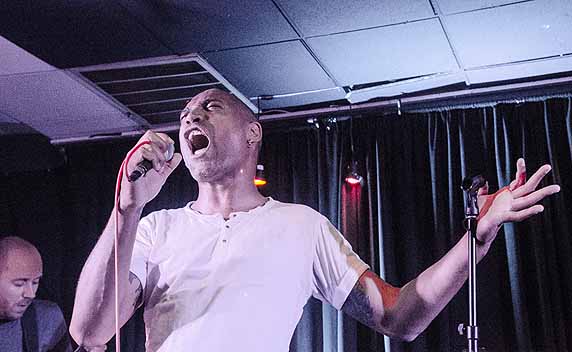 Giuda
Once hosted a fine card of hard rockin' bands on another of New England's famed raw, rainy, they call this spring, Sunday nights. Representing JP; The Hi-End, a relatively new crowd of familiar faces, featured the always well-dressed Johnny Carlevale on lead vocals, Curt Florzcak on lead and Bruno Giordano on second guitar. The rhythm section of Anthony Giordano on bass and Scott Sugarman on drums keep the propeller twisting on the low end. Carlevale has a strong, clear voice that he uses to good advantage on a double handful of revved up, good pedigree, original bar band rockers. Florzcak took the majority of the flashy leads on the Curtiss V. Giordano has a contrasting sound that keeps the duel rhythm parts interlocked and distinct and gets your attention when he grabs a solo. They both added punch to the hooked up choruses.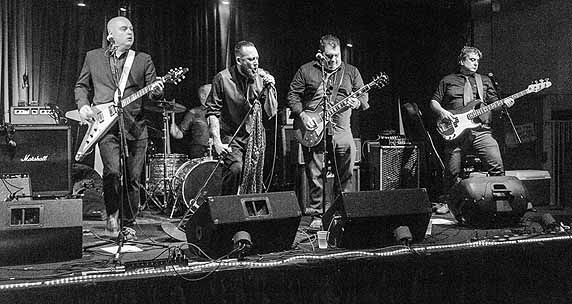 The Hi-End
The OFD Unnatural Axe kick the punk quotient up. The play it fast and hard. They blast through Shopping, Creeper, 3 Chord Rock, a number of Narragansett tall boys and, of course, They Saved Hitler's Brain, complete with guest screams. Frank Dehler's bass and Jack Clark's drums set a ferocious pace. Clark had already played twice at Once on Friday night with both Stranglehold and Jerry's Kids! His shirt read Oysterman but Superman may have been more appropriate. Tommy White tore through with his spare, hot and nasty solos. Richie P. flies around the wall of the hurricane, spitting out a set of quintessential Boston punk. Singalongs, trouser drops, beer fountains and the perfect power punk of the best song the Buzzcocks never wrote, The Man I Don't Want to Be. Let's see if the Italian boys can top that.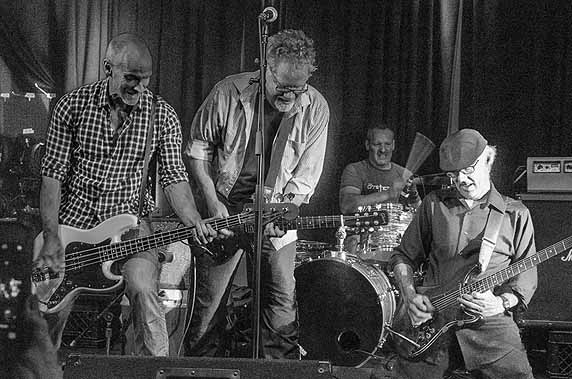 Unnatural Axe
What do you get when you throw a crisp twinkle of glam, a pint of laddie pub rock, a fistful of Oi!, a thundersbolt of proto-punk, a shiny slab of power pop and a jag of hard rock into an Italian villa garage? Well, if you add a tight, hit-that-hook band and a charming, charismatic front man you get Giuda. They start and end with the hint of Oi! Working Class Man and Get That Goal. It is the one ingredient of their mix that falls a little flat - although it seems to be a minority opinion. That said, it is a fantastic set that plunders from the best, shines up the booty and makes you happy to pay for the pleasure.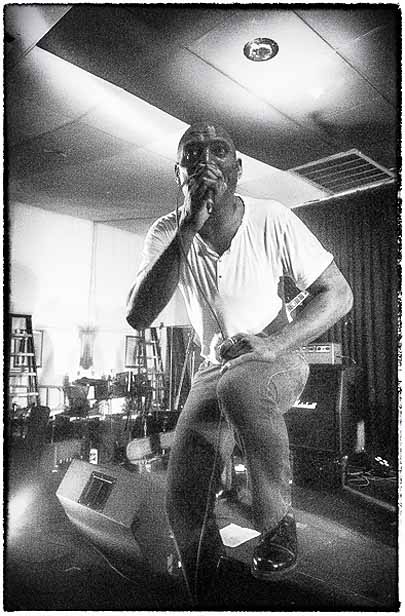 Tenda - Giuda
Second tune, Mama Got the Blues, is more representative - staccato riff over a big two and four beat. Singer Tenda smiles a crooked smile and unleashes one hell of an infectious rock voice. Tartan Pants follows with a chicken scratch rhythm on roids riff. Danilo Valeri on basso and Roman nose and Lorenzo Moretti on rhythm chitarra add in the backing voices to Tenda's tale of Rock n Roll dreams and the room can't contain the contagion.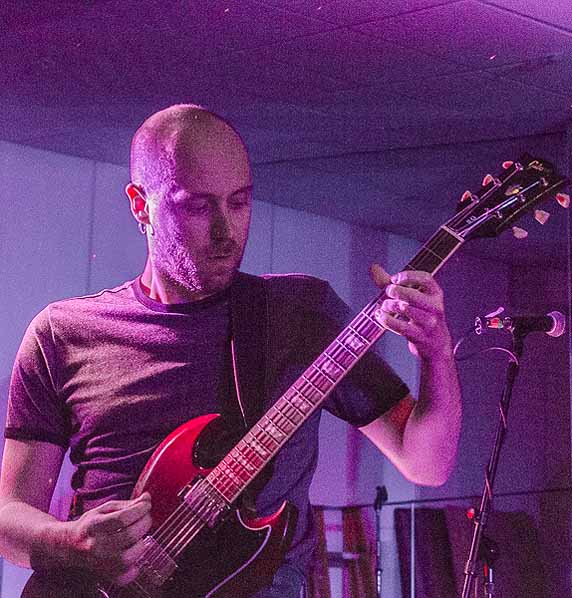 Mike - Giuda
The pattern twists and turns but the energy never flags. Maybe It's All Over Now has the chorus from Radio Birdman's Hand of Law ringing in my ear. The current single, Bad Days are Back would make the Plimsouls blush. Fat Boy Boogie keeps the Status Quo. Number 10 puts all their strengths back together for an incendiary hip twitcher. Tenda exits and lets Moretti take two. The first, It Ain't Easy, is ok but reminds you why Tenda is the front guy. On the other hand, Moretti's vocal on a cover of Saturday Night's Alright for Fighting is a great fit.
Giuda will make you feel like a kid who busted into a candy store. There's plenty to keep you and your friends riding the sugar rush, but, if you eat too much of it, it may make your teeth hurt.
Enjoy the view.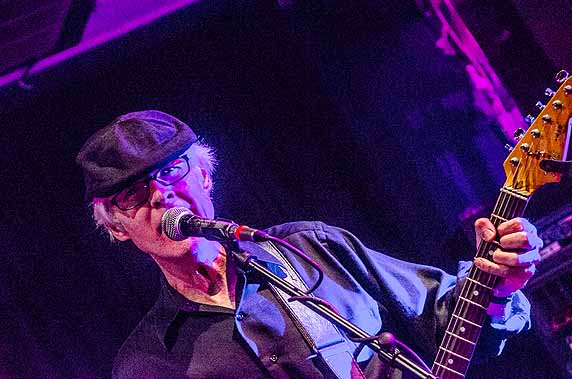 Tommy White - Unnatural Axe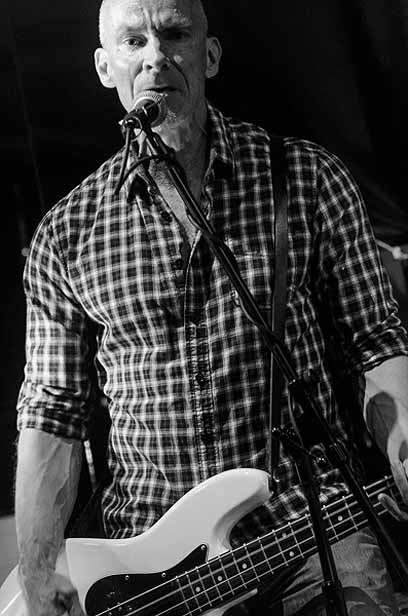 Frank Dehler - Unnatural Axe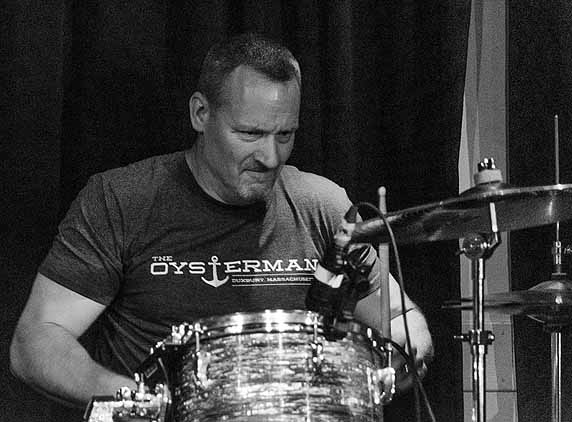 Jack Clark - Unnatural Axe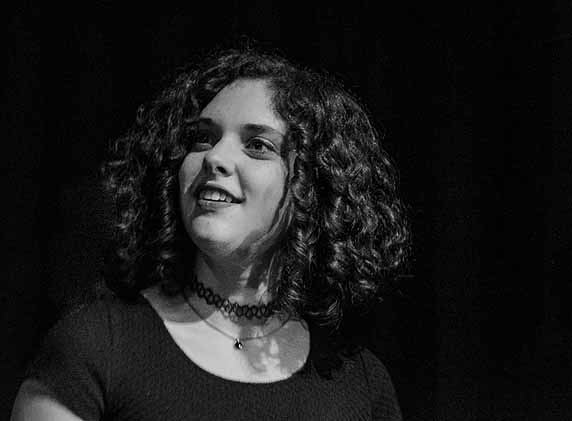 Unnatural Axe fan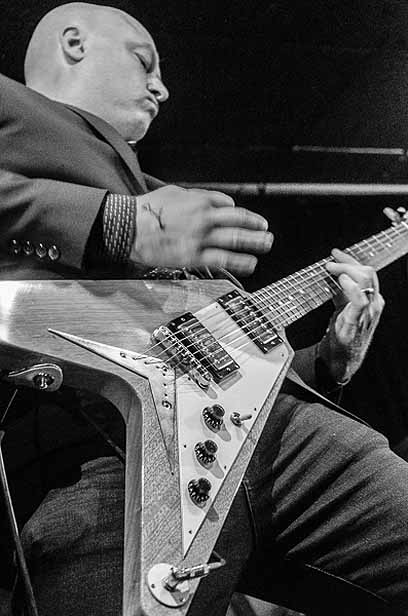 Curt Florzcak - The Hi-End
Johnny Carlevale - The Hi-End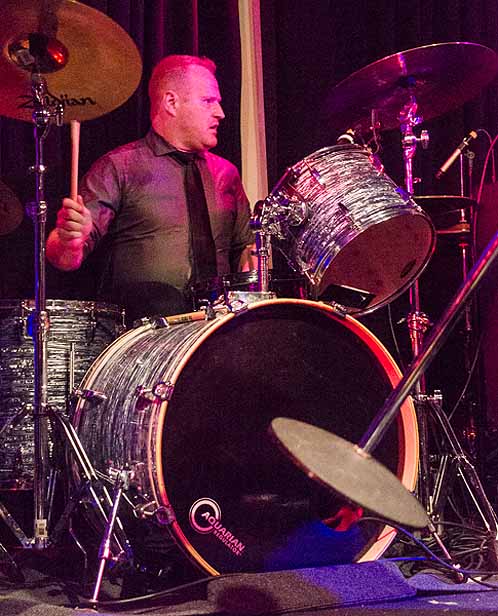 Scott Sugarman - The Hi-End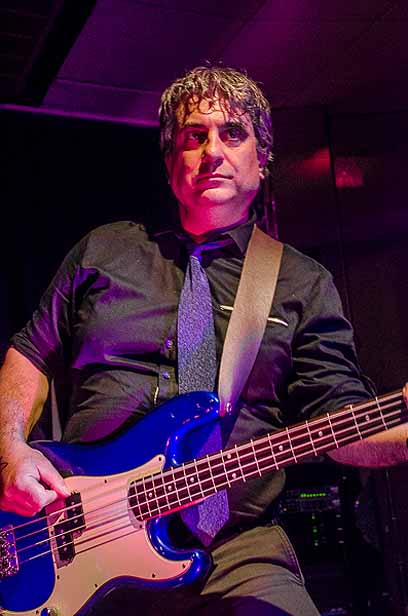 Anthony Giordano - The Hi-End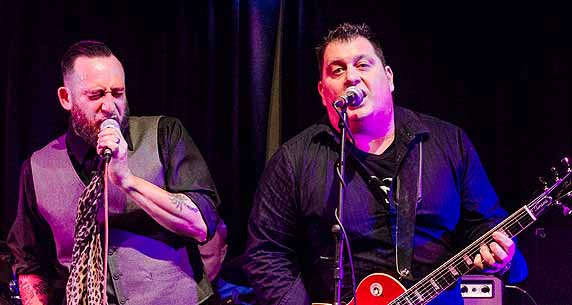 Carlevale and Giordano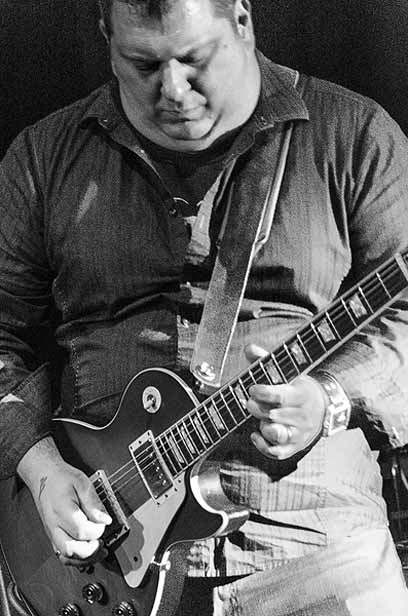 Bruno Giordano - The Hi-End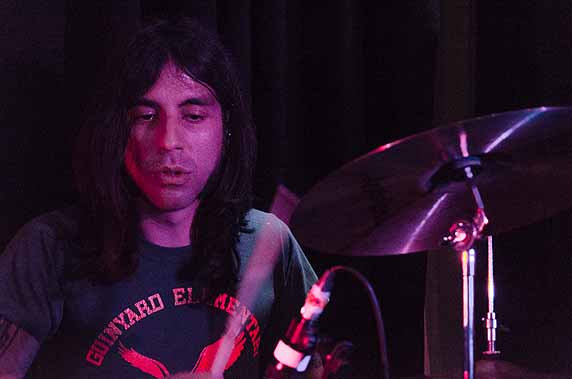 Alex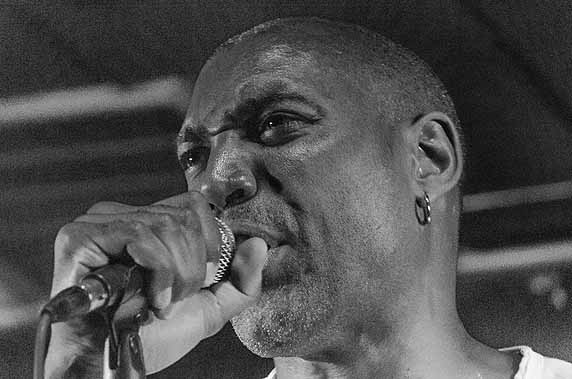 Tenda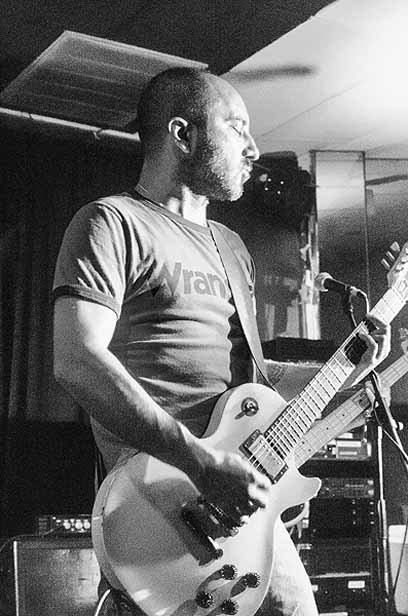 Lorenzo Moretti